Last updated on November 19th, 2023
Featured image: A group of women enjoying a cooking class at Paon Cooking School, Bali, provided by Cathy Gotfried of Babes in Bali 
Our Women's Tour Operators Share Their Favourite Food Experiences  
Submitted by Women's Tour Operators (Sponsored)
For many women, food is not only an interest to be incorporated into travel, but one that drives travel decisions.  Through food, we can go deeper and experience the local culture. It connects us to the culture, the history, the land and the traditions of that destination. It is the universal social experience that teaches us about where we are, and what makes a place unique and different.  
Whether you're eating at a family restaurant, partaking a home-cooked meal in someone's home, enjoying street food or dining in the elegant cuisine of a Michelin-starred restaurant, food is a fundamental part of the travel experience in every culture and geography.    
We asked some of our JourneyWoman tour partners, who are experts in local culture and cuisine, to share their favourite food experiences. If these don't get your tastebuds excited about travel, what will?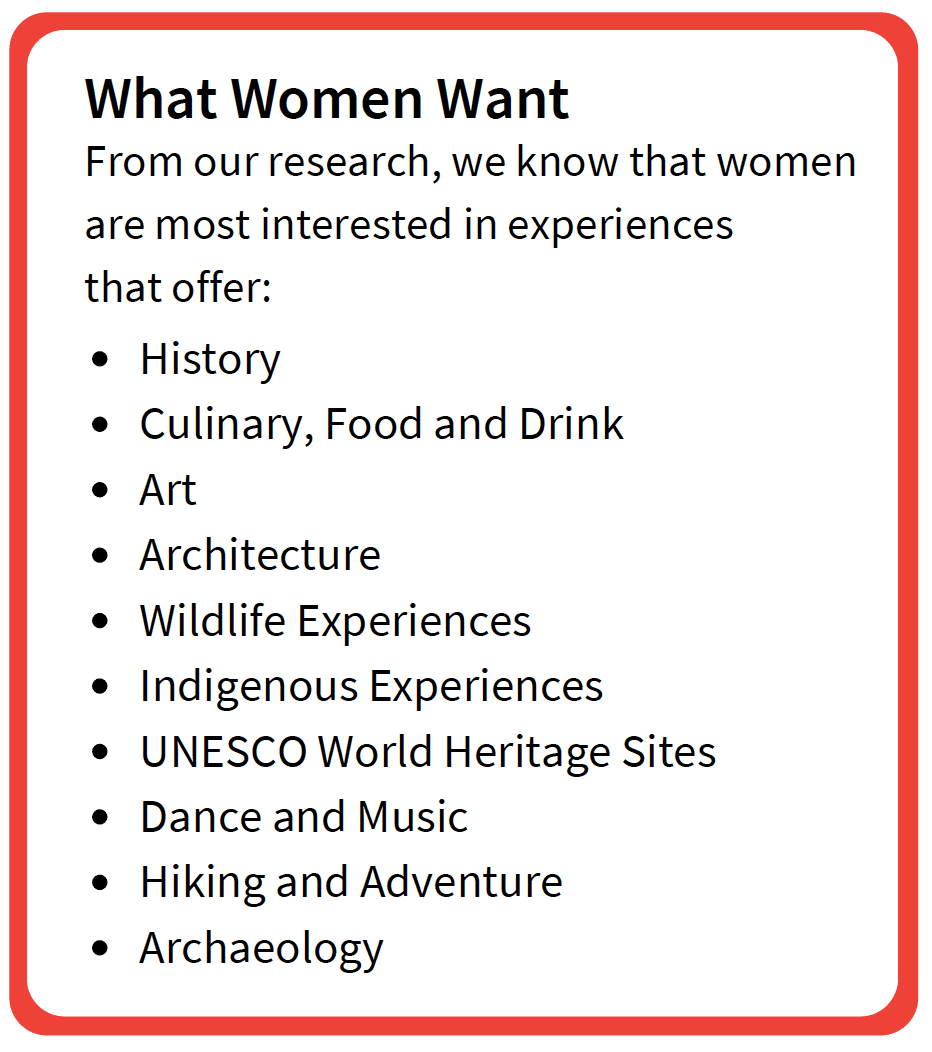 JourneyWoan Travel Dreams Survey, May 2021 
1. Enjoy a memorable meal in Bonnieux
By Kathy Wood, European Experiences
Memorable meals featuring local specialties are always an important element of our European Experiences trips. Food and dining customs help us learn about the local culture, and our meals are often our travelers' favorite experiences.  
What makes a meal memorable? For us, it's the combination of delicious food, beautifully presented; a special ambiance and setting; and welcoming and friendly service from the hosts and their team. A memorable meal can be elegant or simple; a picnic in the countryside, a meal around a big table on the terrace of a local family's home, or a multi-course meal at a gastronomic restaurant. 
 We've been taking our Luberon Experience groups to the L'Arôme restaurant in the village of Bonnieux for 15 years, and it's always a memorable experience for our travelers. Set in 14th century caves, this intimate gastronomic restaurant is run by a husband-and-wife team: Jean-Michel, the chef, and Clara, who runs the dining room. They're our neighbors and good friends, and their restaurant is just a minute's walk from our group's hotel across the street in this small Provençal village. 
 We enjoy an aperitif and an "amuse-bouche," followed by a three-course meal served with excellent local wines. Everyone makes their own selection from a menu that changes with the seasons and features local specialties. We can venture deeper into the caves to see their wine cellar. 
 Our dinner at L'Arôme is much more than just a meal. It's truly an experience, an opportunity to savor the French "art de vivre" and enjoy an incredible meal with fellow travelers in a very unique environment.   
2.  Step beyond your pizza comfort zone in Tuscany 
By Amit Janco, Retreat on Your Feet Walking Tours 
Take just one trip to Italy and you'll soon forget all your previous encounters with pizza. You'll forget those frozen pizzas, the boxed pizzas, the standard toppings – tomato, mushrooms, sausage. Instead, prepare your tastebuds for a wild ride through an abundance of flavours. 
In Tuscany, for example, you'll discover some unusual and creative combinations. Like pizza bianca topped with squash blossoms; pizza with kale and potatoes; pizza with truffles. For a hearty appetite, dig into a massive thin-crust, square-sliced, table-sized, thin-doughy slab, piled up with a combo of toppings – Broccoli! Zucchini! Rucola!. 
But if you ever find yourself in Siena, you should make a beeline for Consorzio Agrario Siena – The Agricultural Consortium, on Via Banchi di Sopra. 
Enter through the doors of this glorious, glass-encased emporium, where at one end, you'll find the pizza counter with an ever-changing landscape of freshly baked pizzas to choose from. Guaranteed, you'll find it hard to choose just one! Take a number, and gaze at the selection on display while you wait, or browse the store for wines and locally produced treats. When they call your number, just point to your desired slice, which is then priced according to its weight. You can either eat on-site, while people-watching out the window (as we did!) or ask the staff to pack it in paper to go. Either way, you'll probably need another fix the following day (as we did!) After that last bite of crust, go for that scoop of gelato to make it a complete meal!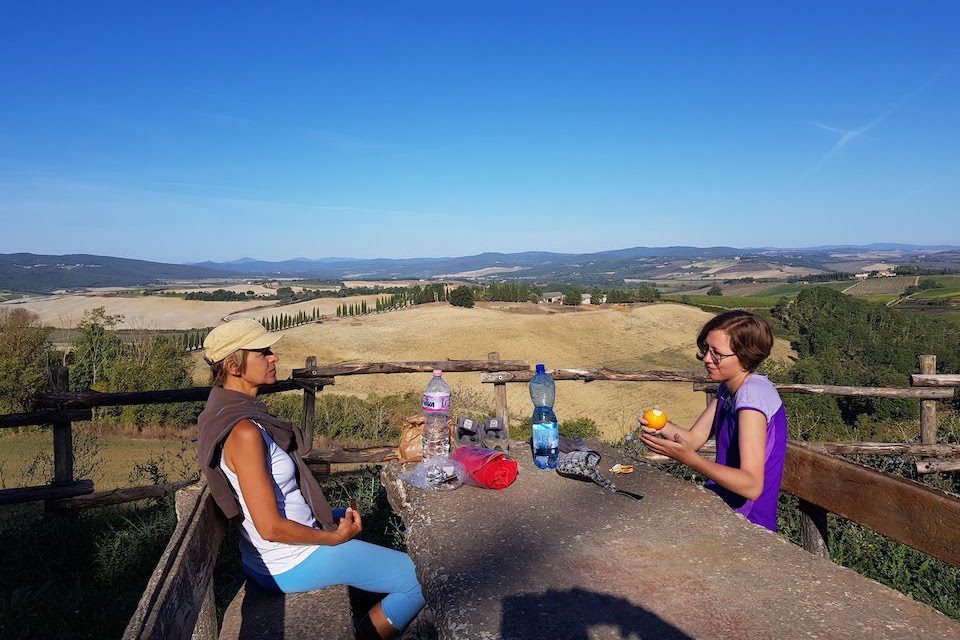 3. Live like a Local with Tapas, Paella, Wine and Pintxos in Spain 
By Regina Winkle-Ryan, Bold Spirit Travel LLC
Spain is at the top of many foodie-focused travelers' lists. Tapas, wine, pintxos, and paella beckon foreigners to sit and savor long lunches. The Spanish not only know how to cook, they know how to take their time and enjoy a meal. Lunches can last hours. A waiter will never rush you out to turn a table (in fact, you may need to light your napkin on fire to get your bill…joking, sort of!). 
When in Spain, linger like the locals while you enjoy many courses and lively conversation. The cultural focus on connecting with one another and wholesome food makes dining in Southern Europe a real treat. Slow down and get on Spanish time, where lunch starts at 2 pm and dinner is at 9 pm. 
Learn to cook like a Mediterranean matriarch on your next visit to Barcelona. Though paella comes from Valencia, it is plentiful in Barcelona. Follow a local chef to the Boqueria Market off Barcelona's Ramblas and then head back to a professional kitchen to chop, dice, sauté, and sip. Menu offerings are seasonal, but paella is often available, though the appetizers and desserts will change. 
This experience will fill your morning and feed your soul. You'll meet other curious travelers, experience the hum of a working market, learn to cook a new dish, and then dig into a three-course meal with wine and new friends. There are a plethora of cooking tours in Barcelona, but Cook & Taste is our pick in the city.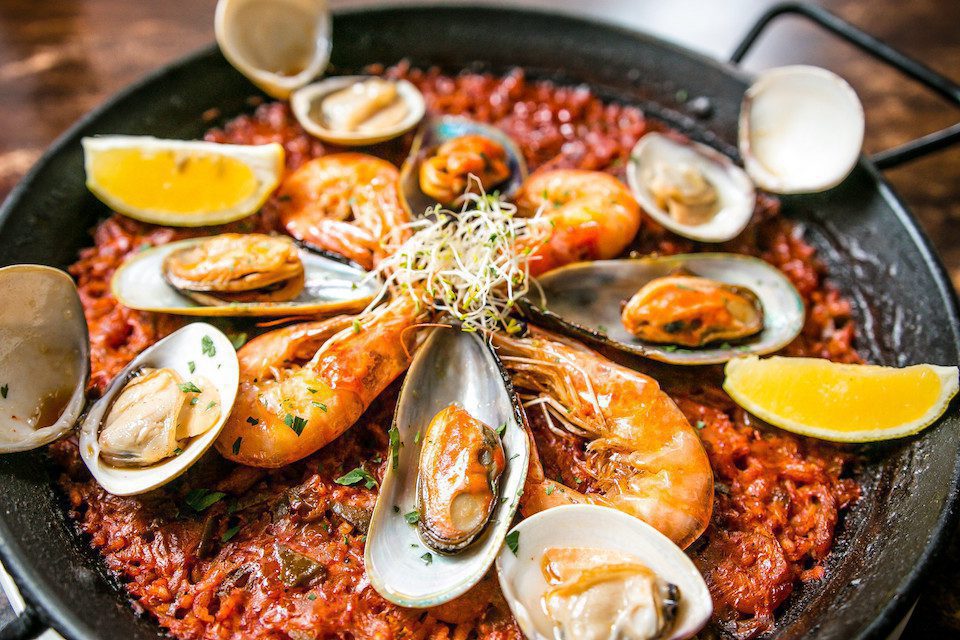 4. Savor the Sweet Smells in the Village  
By Linda Higdon, Women's Trip to Kenya
In the middle of doing dishes last night, I had a flashback. It's been over a year that I hosted my Women's Journey to Kenya.       
But there isn't a day that goes by that I don't remember…  
That sweet smell of sizzling onions and burning firewood in the village, where on one day of the tour, the women cooked us a traditional lunch. All that singing, dancing and so many belly laughs! 
Sitting on the ground in a giant circle under a canopy of blue skies away from it all we begin…the pure joy of connecting with our global sisters.   
They served us heaping bowls of organic goodness – all grown with their own hands.  Rice, black beans and maize popping with flavor.  The village women start the conversation with the help of a translator I've hired. 
They ask us, "Why do you live so far apart? Don't you get lonely?" They don't exactly envy our lives. We ask "What about those dowries?"
The African women giggle in disbelief.  It seems the thought of a bride's family paying for a wedding is just crazy.    
Then it happens!
All 100 of us sitting, talking, eating in the middle of nowhere…. 
Burst out laughing. 
We aren't even sure why! We're just happy!         
Then, one village woman serves us traditional mixed tea – boiled milk, sugar and black tea. Nectar from the Goddesses. We wrap up our day with more dancing, singing and hugging and say good-bye. My dishes in the sink remind me food can connect us to a global sisterhood.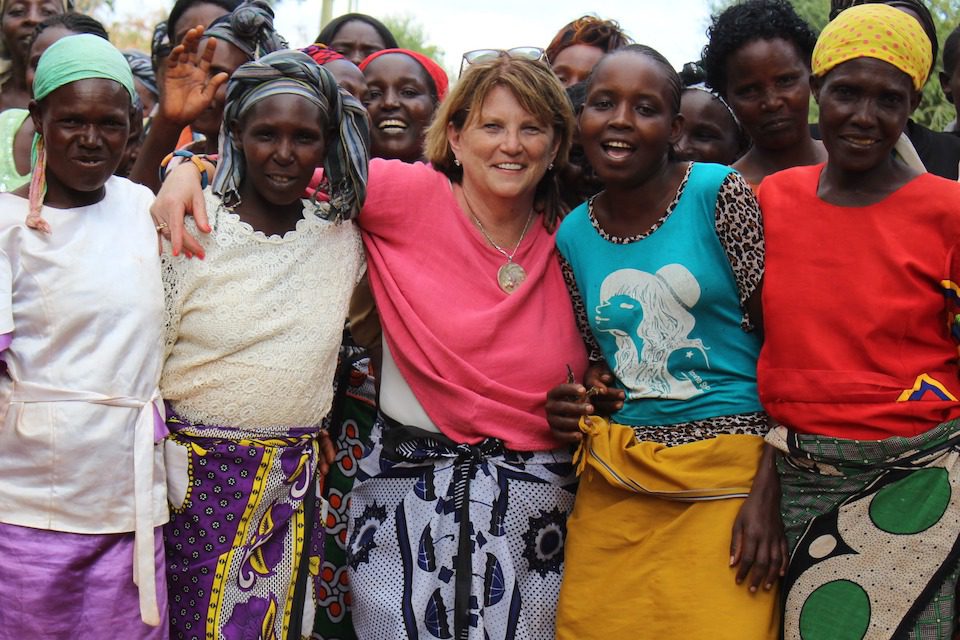 5. Prepare Bali Nasi Goreng
at Paon Cooking School
by Cathy Gotfried, Babes in Bali
Balinese cooking is quite complicated.  Most recipes require some kind of 'basic sauce' that is in addition to the actual recipe.
The recipe that I am sharing is for my favorite dishes in Bali.  It's the first thing I always order when I arrive in Bali. It's not the most complicated dish but it's a Balinese staple called Nasi Goreng ( the Balinese version of Chinese fried rice). I usually order the noodle version, called Mie Goreng. 
 The cooking class that I take my clients to is called Paon Cooking School.  It is run by a Balinese couple and in fact is held right in their family home.  The class actually starts at the local market in Ubud at 8 am.  This local market is fantastic and full of all the local delicacies and items you would need to make delicious food for your family.   
After purchasing the food items for our cooking class we head to Puspa and Wayan's family compound about a 10 minute drive from the market.  This couple is very proud of their business and honestly should have their own cooking show!  They share their family stories (they both have a great sense of humour!) with our group and hold nothing back. Seriously, if you want to learn about the Balinese cultures and traditions you must book this class. 
Everything they do is based on service to their clients, their family and their community.  Cooking with love is a common theme, although there is a lot of laughter during the cooking class!   This is a hands on cooking class so by the end of it you will be able to return home and prepare some pretty delicious meals for your family and friends.  The bonus is that we got to eat everything that we cooked and they even had cold Bintang beer available should you want enjoy the local beer with this delicious meal.  At the end of the class "Aunty Puspa' gave us a printed copy of all the recipes.
 I would highly recommend this class to anyone visiting Bali.
Babes in Bali Nasi Goreng
4 tbsp vegetable oil

2 shallots or 1 small onion – peeled and thinly sliced

4 oz of finely chopped cabbage

1 carrot peeled and sliced into fine strips

2 tsp cornstarch

¼ tsp salt

1 tsp shrimp paste

4 cloves garlic – peeled and minced
2 red chilli – chopped finely

1 tsp fish sauce

1 heaped tbsp brown sugar

1 tsp tamarind

1 tbsp tomato puree/paste

2 tbsp light soy sauce

900 g (2 lbs) cooked long grain rice – (for best results use rice that's been cooled and refrigerated)

5 spring onions – (scallions) chopped

5 eggs (4 are optional)
INSTRUCTIONS
Heat 1 tbsp of the oil in a large wok or frying pan until hot.
Dust the shallot or onion slices in corn starch and add to the wok. Add the finely chopped cabbage and carrot.  Cook, for 5-6 minutes until browned and crispy, then remove from the pan and place in a bowl.
Turn the heat down to medium and add another 1 tbsp of oil to the wok and add in the shrimp paste, garlic and chilli. Heat for one minute until fragrant, then add in the fish sauce, brown sugar, tamarind and tomato puree and soy sauce and heat for a further minute.
Now add the rice to the wok and cook on a high heat. Use a spatula to ensure the rice doesn't stick to the bottom of the pan and move the rice around so that it's all getting reheated.
Once the rice is hot (this will take about 5 minutes), push the rice over to the side of the pan and crack one of the eggs into the space. Making sure this bit of the pan is over the heat, fry the egg, giving a mix with the spatula until the egg starts to cook and look scrambled.
Now mix the egg into the rice. Add the spring onions, a pinch of salt and the crispy onions and mix it all together. Reduce the heat to low.
Add the remaining oil to a large frying pan and heat until hot, then fry the remaining four eggs until the white is crisp at the edges, but the yolk is still runny. You can baste the egg in the hot oil to make it cook quicker.  The egg is optional so if you'd prefer to not have an egg on the tip of the rice, please omit.
Divide the rice between four bowls and top each with a fried egg, then serve. I like to serve mine with some sweet chilli sauce too.  
*** You can also add shrimp, chicken, pork beef etc., to this dish to add more protein.  Add it before the rice and cook thoroughly before adding the rice.  
*** To make mie goreng, instead of rice, add cooked noodles at the same time that you would have added the rice.  
*** If you are in Bali, this dish would be served with Kecap Manis (sweet thick soya sauce – so yummy) and sambal (spicey chili).   
*** All of these ingredients can be purchased at an Asian grocery store.  
6. Enjoy the gastronomic adventure of the South of France
By Kelly Kimple, Adventures in Good Company
In addition to discovering new cultures and landscapes, one of the true joys of travel is sampling unique cuisine in its most authentic form; in the country of its origin. A sure bet for a gastronomic adventure is the exploration of Southern France. Wedged between the Alps and the Mediterranean Sea, Provence specifically, is one of France's most alluring regions. Distinctly Mediterranean and deliciously rustic, Provençal cuisine focuses on fresh ingredients, seafood, and the inclusion of fruits and nuts. Real Provençal cuisine is lively but simple, preserving the fresh-from-the-market taste and texture of seasonal ingredients like tomatoes, garlic, saffron, peppers, olives, olive oil and wild herbs, and equally balancing sweet and savory with citrus, apricots, peaches, cherries, quinces, figs, pine nuts and hazelnuts and almonds.
Enjoy sumptuous picnics of artisan cheese, freshly-baked flaky pastries, and fruit and vegetables carefully chosen from the local markets. An adventure in Provence is about days spent sightseeing in picture-perfect Avignon and hiking through the stunning Alpilles before dining on soupe au piston, ratatouille, and bouillabaisse. Villages such as Vaison la Romaine feature quaint main squares with bustling cafes and restaurants that are awaiting foodie exploration. 
This region also provides the unique opportunity to walk on tracks and country lanes above and through the vines of the Rhone Valley, the second-largest wine-growing area in the world, and the perfect occasion to take a break from hiking for the splurge of a wine tasting. Back in the medieval town of Vaison, the nation's best cheese shop awaits making for the perfect opportunity to combine more local wine and fresh goodies from the market and trade a traditional dinner for a memorable evening outdoors on the terrace of the hotel. 
Provence is surely one of France's most fabled regions. Flanked by the Alps to the north, Italy to the east, and the Mediterranean to the south, it is known for the incredible diversity that exists within its borders, its rich human and natural history, and especially its sights, sounds, tastes, smells, and truly authentic charm.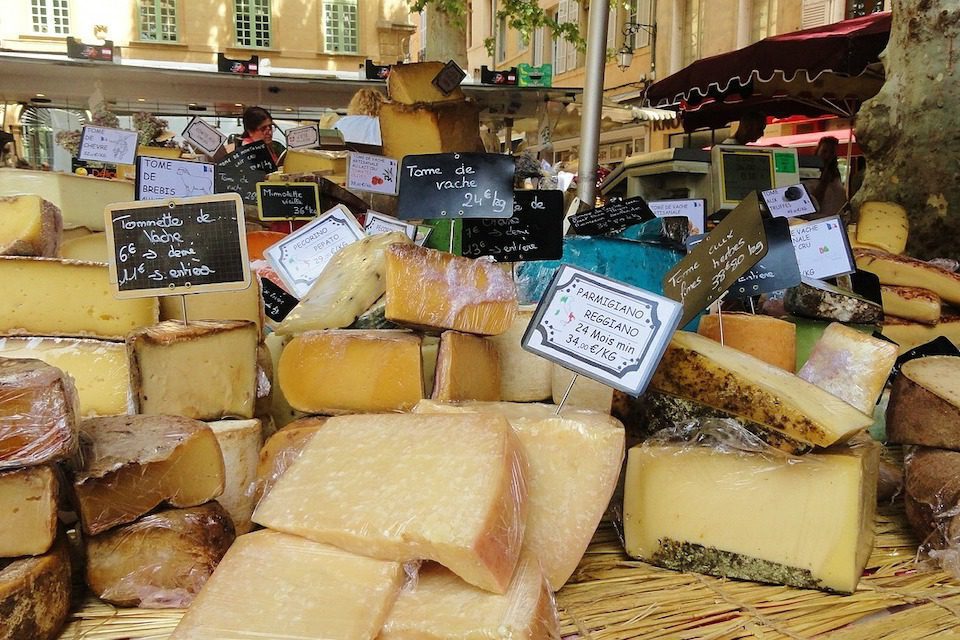 Explore More Food From Around the World
Older adventuress Diana Eden joins Intrepid Travel on a 12-day food tour in Morocco, eating her way through Fes, Chefchaouen and Marrakesh.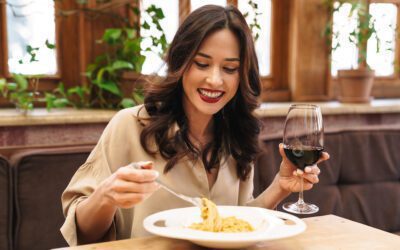 From Austria to Zanzibar and places in between, women share their most memorable culinary travel experiences.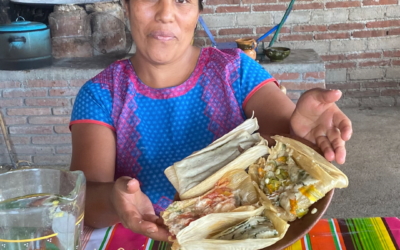 Enjoy all the fresh cuisine you can in Oaxaca, Mexico — from street food to upscale rooftop restaurants, you'll love every bite.