Last updated on February 20th, 2023
Polar expert Franny Bergschneider from Wild Women Expeditions shares why Antarctica is hailed as the ultimate adventure for women.
 5. Have travel insurance: The original JourneyWoman, Evelyn Hannon, visited Antarctica in 2016, and on the way home Air Canada partner LAN Airlines lost her luggage. It was eventually returned but not without much angst and paperwork, and while some things may have changed, we think it's a good reminder of how to prepare for the worst for an expedition. Read "It Ain't Pretty When an Airline Loses Your Bag". We like SafetyWing Nomad Insurance or search for the best policy on Insure My Trip by clicking here.
6. Bring seasickness pills.  Concerned about the 'Drake Shake/' Try ginger (stem, candied or pills), or acupressure wristbands/ scopolamine patches.
7. Bring books to read before or while you're there: Franny recommends some of Barry Lopez's books like Arctic Dreams, or A Woman in the Polar Night by Christiane Ritter. 
8. Learn about climate change and watch Thin Ice. Geologist Simon Lamb takes a look at what's really happening with global warming by filming scientists at work in the Arctic, the Antarctic and around the world.
9. Participate in Citizen Science from the comfort of your living room with Penguin Watch. Watch the live stream right here.
10. HAVE FUN! Enjoy every moment exploring the planet's seventh continent.
More Packing Tips for Your Next Adventure
Our monthly curated list of solo travel tips submitted by JourneyWoman readers, featuring packing, accessibility, safety tips and advice.
The best travel tips from JourneyWoman readers in February 2023, covering packing tips, places to stay, how to save money and safety tips.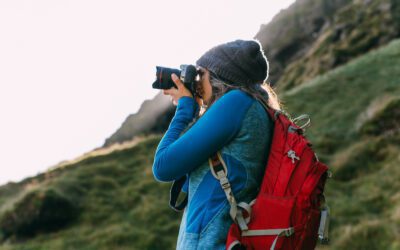 Our monthly curated list of solo travel trips submitted by JourneyWoman readers, featuring hotels, safety tips, what to pack, and more.