Last updated on February 13th, 2023
Put the Calouste Gulbenkian, the National Museum of Azulejos, and the Casa Museu Medeiros e Almeida on your must-visit list!
By Sally Peabody, Contributor, JourneyWoman
Sprawling over seven hills, Lisbon is a luminous gem with many facets. For art enthusiasts, its museums and emerging districts offer an almost limitless supply of classic, contemporary, cutting-edge or quirky museums to enjoy everything from Portugal's iconic blue and white azulejos (painted tiles) to exquisite art nouveau jewelry and European art.
The Calouste Gulbenkian, the National Museum of Azulejos, and the Casa Museu Medeiros e Almeida
Three of my favorite Lisbon museums are the Calouste Gulbenkian, the National Museum of Azulejos, and the Casa Museu Medeiros e Almeida.
I visit the Gulbenkian every time I am in Lisbon. It actually comprises two separate museums in an adroitly landscaped setting not far from the heart of downtown. It's easy to walk to from the Praca da Espana metro stop. Calouste Gulbenkian, an Armenian oil dealer and merchant, was offered sanctuary in Lisbon during World War II. A prodigious art collector with extraordinary taste, this museum is his gift to Portugal.
The collections reflect his passions for Islamic art, Oriental art, the decorative arts, French painting, elegant European furnishings, and exquisite art nouveau jewelry. There are also collections of ancient Egyptian artifacts and even a large display of rare ancient coins from the Roman Empire and the middle east.
On the lower level, a cafe opens to the park, a restful spot for coffee or a light lunch. The Gulbenkian ticket also includes admission to the Foundation's modern art collection, exhibited in a building a short walk away across the park. And don't forget to check the schedule of concerts presented in the atrium of the main museum.
And don't miss the tiles! Portugal is famed for its blue and white
azulejos
(painted tiles) that decorate all manner of buildings. These range from simple colorful decorations to large, complex scenes resembling epic paintings or murals. The informative and captivating
National Museum of Azulejos
 is located a bit out of the downtown area but is easily reached by Uber or taxi. If you have the faintest interest in Iberian and Islamic tile work, this museum, set in a sixteenth-century convent, will be a memorable part of any sojourn in Lisbon. There is also a museum cafe in what was once the convent's cloister, offering a range of well-priced fare.
Classic, Contemporary, Cutting-Edge or Quirky
Contemporary creativity in Lisbon has a vast new home in the refurbished LX Factory in the warehouse district of Alcantara. This re-purposed fabric-and-dye complex on the Tejo riverbank houses a good number of workshops, ateliers, cafes, even micro-breweries. LX has quickly established itself as a destination for shopping, eating and just plain hanging out. It is particularly animated on weekends.
Readers who are fans of Dorrie Greenspan and her popular baking cookbooks may have read her article on her 2019 visit to Lisbon. Sophisticated world traveler that she is, she was relieved of her wallet and passport while riding the aforementioned antique #28 tram through Alfama. She was so depressed by the event that it colored her enjoyment of Lisbon until she visited Landeau Chocolate in the LX Factory. There, the sublime chocolate torte jolted her back to celebrating the good things in life. I haven't had a chance to try that torte yet, but I won't wait long next time I am in town! Greenspan's article, including her re-creation of 'Lisbon Chocolate Cake', can be found in the archives of the New York Times.
A very different sort of venue, the
Casa Museu Medeiros e Almeida
is an unexpectedly glorious 'house museum' filled with sumptuous decorative arts and furnishings, as well as fine-art paintings and collectibles, amassed by a family with exquisite taste. Set in a residential neighborhood not far from the bustling Marques da Pombal traffic circle and metro stop, this museum is seldom crowded. Delving into the myriad beauties of the Casa Museu makes for a great hour or two. The museum shop is terrific as well. I bought an unusual felt and leather bag created by an incarcerated woman learning artisanal craft-work. That bag has been widely admired.
Also in Alcantara, with its typical Lisbon mix of cutting edge and quirky, the Carris Museum is home to a collection of antique tram cars and other historic public transit vehicles.
The Museum of the Orient is also nearby, filled with treasures from Portugal's era of exploration. And don't neglect to visit MAAT (Museum of Art, Architecture, and Technology),  a sleek new hub focusing on visual arts, urban affairs, technology, and science.
My Lisbon friend Joana suggests a visit to the Pilar 7 Bridge Experience, an interactive experience that takes a visitor through the story and structure of the magnificent April 25 Bridge spanning the Tejo. All these options are readily by trams, buses, or light rail running towards seaside Cascais.
Backstopped by a proud people, and energized by its continually emerging present, Lisbon is by all measures one of Europe's great cities. Like that other European 'city of light' Lisbon is a moveable feast.
Tour Lisbon from the comfort of home with Context Travel
Lisbon is one of the oldest cities in Europe and a place where countless diverse civilizations and cultures left their mark and identity. Led by an expert on Architecture and Art History, Tiago Miranda Neiva, this conversation will trace the history and evolution of Lisbon through the ages, as we see how some neighborhoods have frozen in time, while others have adopted a more cosmopolitan feel. This is the perfect opportunity for those looking to learn about the many different facets of this wonderful Portuguese city.
Lisbon is mainland Europe's westernmost capital, located at the extreme of the Iberian peninsula, in the Tagus River estuary. This particular geographical position always defined and transformed its character: a city turned to the Atlantic Ocean while maintaining its Mediterranean nature, one arm extended to Europe and the other to the distant vast world(s).
In this conversation, we will dive into the murky waters of wartime Lisbon, and how a 'neutral' city become a center of espionage in wartime Europe.
Lisbon played a pivotal role in WWII despite not a single gun being fired here. It was both the route for Jewish refugees and a resting place for tonnes of Nazi gold. It was also a fertile playground for some of the greatest and most duplicitous spies of the age, including Popov, Ian Fleming (of James Bond fame), and the British traitor and double agent "Kim" Philby.
Led by archaeologist Ian Sumpter, we'll explore this lesser-known side of Lisbon in an interactive seminar. Designed to inform curiosity as well as future travels, participants will come away with a better understanding of war and post-war Lisbon and characters such as Salazar.
Trace Portugal's Jewish history over centuries with a local Portuguese expert, from the settlement of Sephardic Jews to the expulsion of Jews from Portugal. This seminar leaves you with a profound understanding of what it was, and is, to be Jewish in Portugal.
In this conversation, we will discuss the history of Jews in Portugal, a compelling and fascinating story spanning nearly 1000 years of history. We'll discuss Jewish Communities and Judiarias (Jewish quarters), using Medieval Lisbon as a first-hand example to demonstrate this particular topic. We'll learn about pogroms, expulsions, and even forced conversions into Christianity. We'll finish with learning about the legacy of this important community in contemporary Lisbon today.
More from Sally Peabody on JourneyWoman.com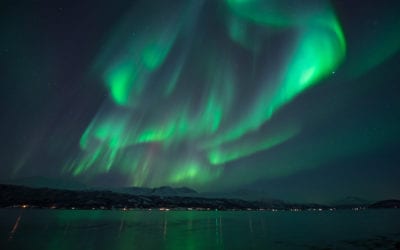 We reveal the top seven Once-in-a-Lifetime Travel Experiences recommended by women, including the Northern LIghts, the Camino de Santiago, Canada's Rocky Mountains, a Safari in Africa, an Antarctica expedition, Machu Picchu and Bali.
read more