Last updated on November 2nd, 2022
Lead Photo by Gabriella Trejoss on Unsplash
by Carolyn Ray, JourneyWoman Publisher and Editor-in-Chief 
Nicaragua is not your typical vacation hotspot
To most, Nicaragua is a mysterious, unfamiliar land.  When I first decided to venture into this Central American nation in 2014, most of my friends couldn't imagine why we would want to visit – images of Sandinistas, revolution and US travel bans still linger.  Let's face it – Nicaragua is not your typical vacation hotspot.
I am an experienced traveller; I've been to large cities like Bogota, Sao Paulo, Bangkok and Shanghai. But travelling alone to Managua, I have to admit to some anxiety. On the plane from Miami, I wrote two aspirations for the trip: live in the moment, and don't stress the details.  Although I was safely picked up at the airport, the drive to my small boutique hotel was frantic. The roads are a hive of activity, populated by people, oxen, horse-drawn carts, moto taxis, bicycles, motorcycles and trucks.
I was grateful when my tour guide, Rafael from Ceiba Tours, arrived to spend the day with me. I learned that in Managua, as U2 said in its song, the streets have no name. Street names, if they exist at all, are unknown or simply not used. Directions are relative to local landmarks – hotels, restaurants or stores – many of which may not even exist anymore due to earthquakes, the revolution or simply abandoned.
1. Looking over the Rim of the Active Masaya Volcano
The best of Nicaragua can be found outside the capital, in its jungles and colonial cities. Our first day was spent visiting volcanoes. The active Masaya Volcano, which is about 30 minutes from Managua, is extremely accessible – in fact, it is the only volcano in the western hemisphere where you can drive to the rim.  It's famous for its bats and colony of green parakeets, which live inside the volcano, and you can look into the glowing lava in the dark crater mouth, smell the sulfur dioxide and feel the heat rising up. This 2,083-foot volcano has been a popular religious site for centuries, with many ceremonies and human sacrifices allegedly taking place into the "mouth of hell'.
After we'd explored Masaya, Rafael inquired: "So, have you ever had coffee on a volcano?" Always ready for adventure, I jumped in the truck and we drove up the 1,345-foot dormant Mochambo Volcano, a massive conical volcano bordering Lake Nicaragua, close to Granada.
We sat on the porch of Hacienda El Progreso, sipped delicious Café Las Flores organic coffee, and enjoyed the hazy views of the forest below, enjoying glimpses of Nicaragua's national bird, the motmot, a brightly colored bird with a long blue tail.
2. Exploring Granada and the Pueblos Blancos
Over the next several days I was treated to the best of Nicaraguan artistry in the Pueblos Blancos ("White Villages"), Masaya and Granada.
My guide took me to the picturesque San Juan de Oriente, which has been in the pottery business for over 1,000 years.  We also visited the Mercardo de Artesanias craft market in Massaya, which has hand-woven hammocks, leather goods, and colourful dolls, hemp weaving and wood carvings. I took a pass on the frog-head leather wallet and painted crocodile head, but I did purchase a hammock for my daughter at the market.
One of the highlights was meeting Tio Antonio, who started Café de las Sonrisas or Café of Smiles, which creates jobs for people who can't hear or speak.
The café and the adjacent hammock workshop in Granada train people with some physical difficulties and provide them with usable skills for employment. Such an inspiring day!
3. Sleeping on the Beach
One of the most memorable moments was spent in a small cabin on Playa Marsalla for $59USD, surrounded by cows. Rugged is an understatement, but it felt like the most authentic part of my 10-day stay in Nicaragua.  At one end, there was a small restaurant that served fresh fish right out of the ocean.
4. Meeting Expats in San Juan Del Sur
I was surprised to meet so many Canadian expats San Juan del Sur at restaurants and coffee shops.
On Thursday nights, El Timon hosts Nicaragua Cultural Night on the beach with live music and folkloric dance. Overlooking San Juan is the 24-metre tall statue El Cristo de la Misericordia (Christ of the Mercy), the largest statue of Christ in Central America.
Most of our meals were tipico – pork, chicken, beef, rice and beans – along with Toña cerveza. There was also seafood, such as grilled lobster and delicious fresh red snapper.
Tip: There seemed to be an overabundance of men selling sunglasses on cardboard placards on the beach. Yet, after observing this for a few days, I realized that this is NOT what was being sold. Buyer beware!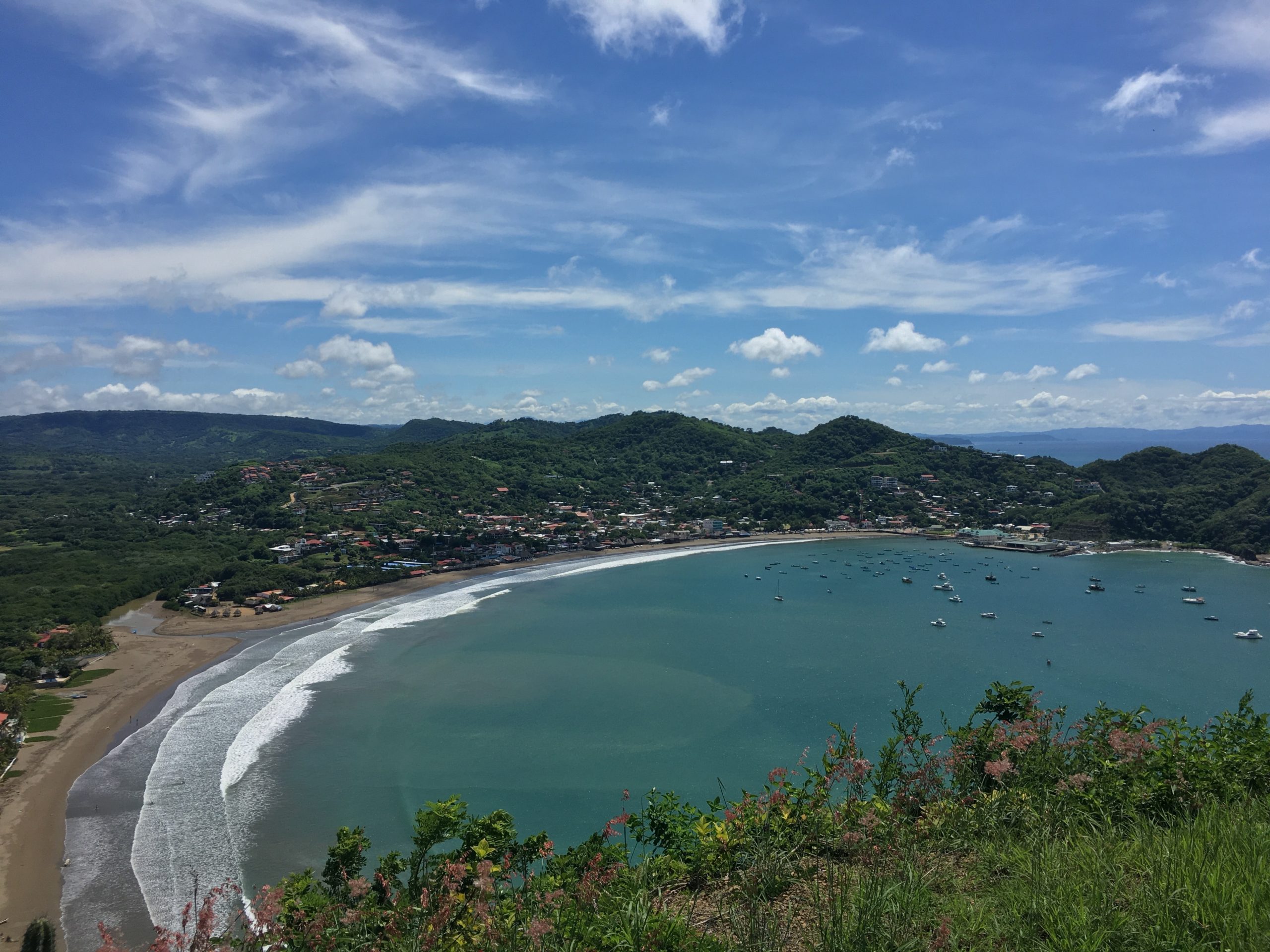 Photo credit: jezer-josue-mejia-otero on Unsplash
5. Ushering Baby Turtles into the Water at Playa el Coco
My last night in Nicaragua was in the south, in Playa el Coco, near the Costa Rican border.  We gathered with Luise, our host, and neighbours to watch baby turtles being safely ushered into the water, and a large turtle laying eggs on the shore.
As I watched the sun dip into the ocean, I realized how hard it is to articulate the most meaningful part of my journey – every part of Nicaragua is unique, and every experience brings a new understanding of the culture.
Nicaragua is an authentic, rugged experience. It's a welcome diversion from carefully cultivated vacation destinations and all-inclusive services. If you embrace the authenticity of the country, you can truly enjoy it.  At no time we were ever worried about our safety, and we felt like explorers in an undiscovered, lush country. My advice? Live in the moment, don't stress the small stuff and you'll find your way, eventually.  Above all – enjoy the ride!
Tips for Women Visiting Nicaragua
All of the major airlines fly from New York to Managua either through Houston or Miami, where there are a variety of airlines to choose from.  The entire trip takes about six hours (about three hours per leg). Major car rental companies are next to the Managua airport, walking distance, with the exception of Avis.
Where to stay in Nicaragua
More to Discover on Central and South America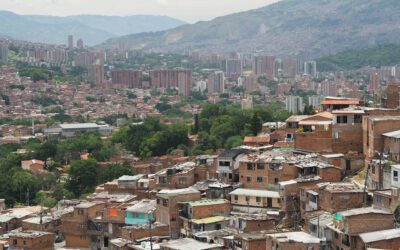 Set in South America, our February Book is Isabel Allende's "Eva Luna" which explores the transformative power of words and stories.
An off-season trip to Panama's old city, Casco Antiguo, highlights the lure of this biodiverse, historic and less-travelled country.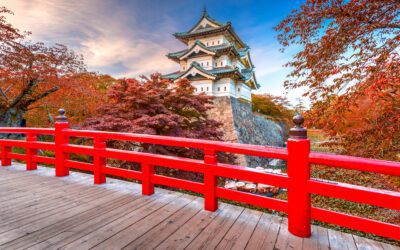 When it comes to 2023 travel, 12 countries top the list for solo women over 50, according to our latest survey results.