Last updated on March 14th, 2023
Be in the moment in the "Spanish Virgin Islands'
by Carolyn Ray, Publisher and Editor-in-Chief, JourneyWoman
Being in a place where there seem to be more horses than people isn't for everyone. Most of Vieques has remained untouched, unpretentious and undiscovered. It doesn't mask its flaws – houses, roads, trees are still in disrepair from Hurricane Maria, but that doesn't distract from its authenticity and natural beauty. It is perhaps one of the most inviting, off-the-beaten path places I've travelled to. I could spend a lifetime telling the stories of Vieques.
Known as the 'Spanish Virgin Islands', Vieques is located about eight miles (13 km) east of the Puerto Rican mainland, and is 20 miles (32 km) long by 4.5 miles (7 km) wide. It's not hard to tell a tourist from one of the 9,000 locals, who share the dusty streets with horses, golf carts, trucks, scooters and Jeeps.
Horses gather at the 375-year old Ceiba Tree / Photo credit: Carolyn Ray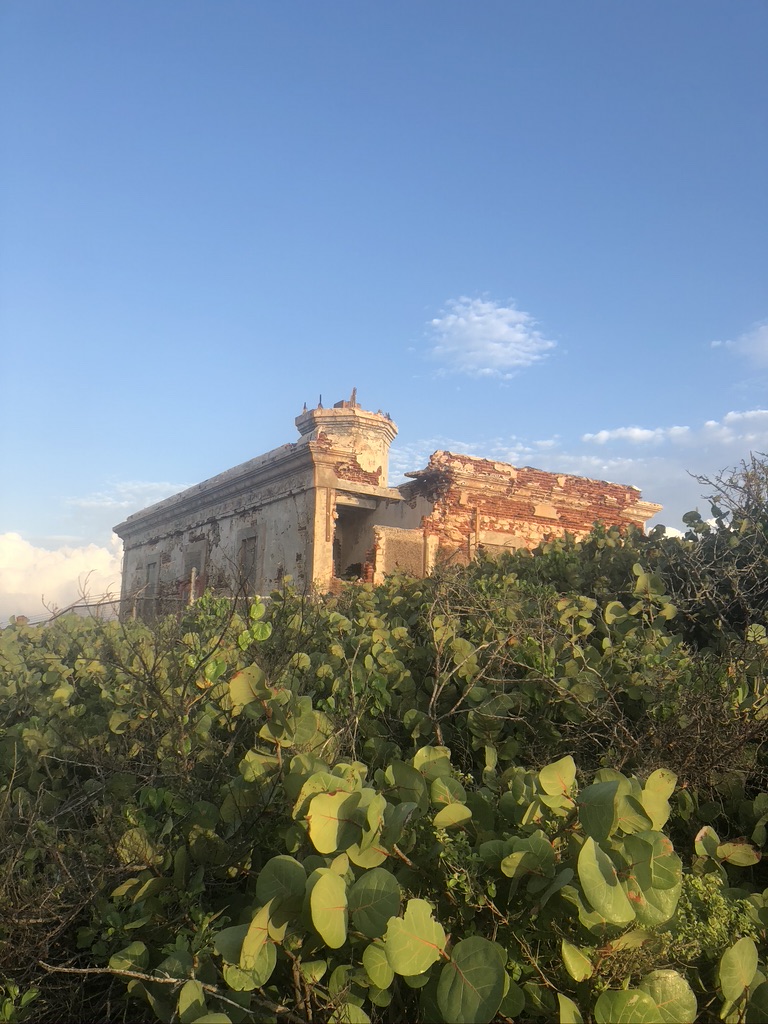 Los Morrillos Lighthouse, built in 1882 / Photo credit: Carolyn Ray
Vieques is the kind of place where the entertainment is simply what you see and feel in the moment. You can't beat its quirky nature. The strangest part of being on Vieques is knowing that for over 60 years, the U.S. Navy assaulted it as a bombing range and site for military training exercises. Today, a large portion of the island is still off limits, with signs that remind you that there could be unexploded ammunition. But perhaps that's what has saved it from development and hotels sprawling along the pristine beaches.
In every conversation we heard countless stories of how people came together to rebuild this community, which was ravaged by Maria. The women who rebuilt the Malecon. The volunteers who cleared the beaches and the paths. The people who opened their homes to others. And the restaurants and chefs who joined together to feed people when there was nothing arriving from Puerto Rico.
The food on Vieques is exceptional, on par with San Juan. There are family-owned restaurants along the main street which offer fresh seafood and traditional Puerto Rican food, notably Bili and Duffy's. On Christmas Day, we were invited by Bruce from Fun Brothers, where we rented our golf cart, to a $25 per person set menu at Café del Mar, with local families. We were the only 'tourists' invited, making it even more memorable.
As any proud local will tell you, Vieques is home to the world's most vibrant luminescent bay, Mosquito Bay. Extreme measures are taken to protect this area from light and water pollution in service to the microscopic plankton that soak up the sunlight and glow in your palms. There's hardly a more breathtaking sight than agitating the water and seeing green flashes of light wiggle between your fingers. Or fish scooting under your kayak, like stars shooting in the bay.
Sunset in Vieques / Photo credit: Carolyn Ray
We stayed on the south side of Vieques, in Esperanza, at the Malecon Hotel. Within walking distance is Playa Sun Bay, but it's best to rent a golf cart (not a scooter, due to the road conditions) to visit the incredible beaches on this island. My favourites are rocky Playa Grande, on the west side and sandy Puntas Arenas on the north side, facing the mainland. Sunset at the Puerto Ferro Lighthouse is a breathtaking sight, with waves crashing against the high rocky cliffs.
Everywhere in Vieques, there are horses. They roam freely around the island, but it's my understanding they return home at night. One of my favourite rituals was going to the ancient, 375-year-old Ceiba Tree, seen as a symbol of resilience, in the mornings to watch the horses gather.
Getting to Vieques is a bit of a challenge, but it's worth it. Most locals will tell you that the ferry is unreliable and recommend flying from one of Puerto Rico's 10 regional airports. I took an Uber from San Juan to Fajardo, stayed overnight, and took a 10-minute flight from Ceiba to Vieques. I returned to San Juan via Isla Grande Airport, a 25-minute flight.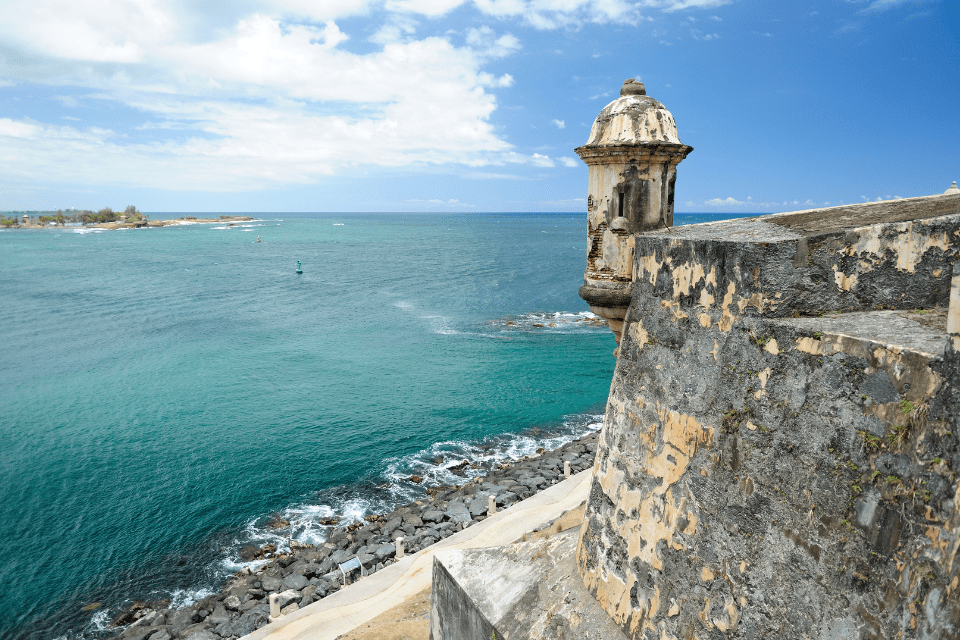 From Old San Juan to Ponce and more, we've got you covered! Read on for tips and places to stay on the Island.