Last updated on January 23rd, 2022
Pacific City / Photo Credit: Regina Winkle-Bryan
The Pacific Northwest Offers Wide-Open Spaces, Water and Nature 
By Regina Winkle-Bryan, Guest Writer
As North America begins to open up again, many of us will want to travel. We've been cooped up at home for months and summer is on the horizon, the perfect recipe for heightened wanderlust. If you're like me, then you might be ready for an excursion, but maybe not keen yet on the idea of multiple hours on an airplane breathing recycled air. The solution? When it's safe to travel, it might be time for a road trip, the North American staple worth embracing during these uncertain times.
One of my favourite places for a road is my home region, the Pacific Northwest—a territory comprised of wide-open spaces, giant trees, tumbling waterfalls, and the mighty roar of the Pacific Ocean.
There's much to explore in this part of the world, but I'll focus on Oregon because I'm from there and because it's heart-splittingly gorgeous in the summer and early autumn.
When it's safe to travel again, I hope this article will inspire you to grab your GPS, some road munchies, and your favourite tunes. The highway awaits.
Portlandia
Your journey begins in Portland, a laidback haven packed with coffee shops, slow drivers, celebrated restaurants, and a population of mostly sustainability-minded liberal citizens. You'll notice a lot of Priuses (Prii?) on the roads and a speed limit topping out at 55mph.
Portland's other moniker is The Rose City, and the International Rose Test Garden should certainly be one of your stops while in town. Dating back to the late 1880s, the garden boasts over 10,000 rose bushes for you to stroll among, plus fountains, picnic spots, and sweeping vistas of the city.
The International Rose Test Garden is part of Washington Park, a vast green space that includes the Oregon Zoo, the newly remodelled Japanese Gardens, the World Forestry Center, the Children's Museum, the Hoyt Arboretum, and a plethora of wooded trails. You could spend all day in the park. Heck, you could spend three days in the park.
I would be remiss not to mention the Portland foodie scene, which draws many out-of-state visitors each year. Portlanders love food (and beer… and wine…) and will wait for hours to eat at the latest popular brunch joint on a Sunday. To get the lay of the culinary land, consider taking a food tour with a local gourmand.
Water World
From Portland, motor eastward along Interstate 84 following the Columbia, the largest river in the Pacific Northwest. Make an obligatory stop to feel the spray at Multnomah Falls, a dramatic ribbon of water that plummets 620 feet. Stay a while longer to hike the pathways along Waterfall Alley, a section of the Historic Columbia River Highway, peppered with cascades of all sizes.
Push on for lunch in Hood River, a cute town in the Columbia River Gorge that is also known as the windsurfing capital of the world, popular with adrenaline-junkies who like to play rough on the river. After lunch, you can pop down to the windy riverbanks to watch surfers put on a colourful show.
Columbia River Gorge / Photo Credit: Regina Winkle-Bryan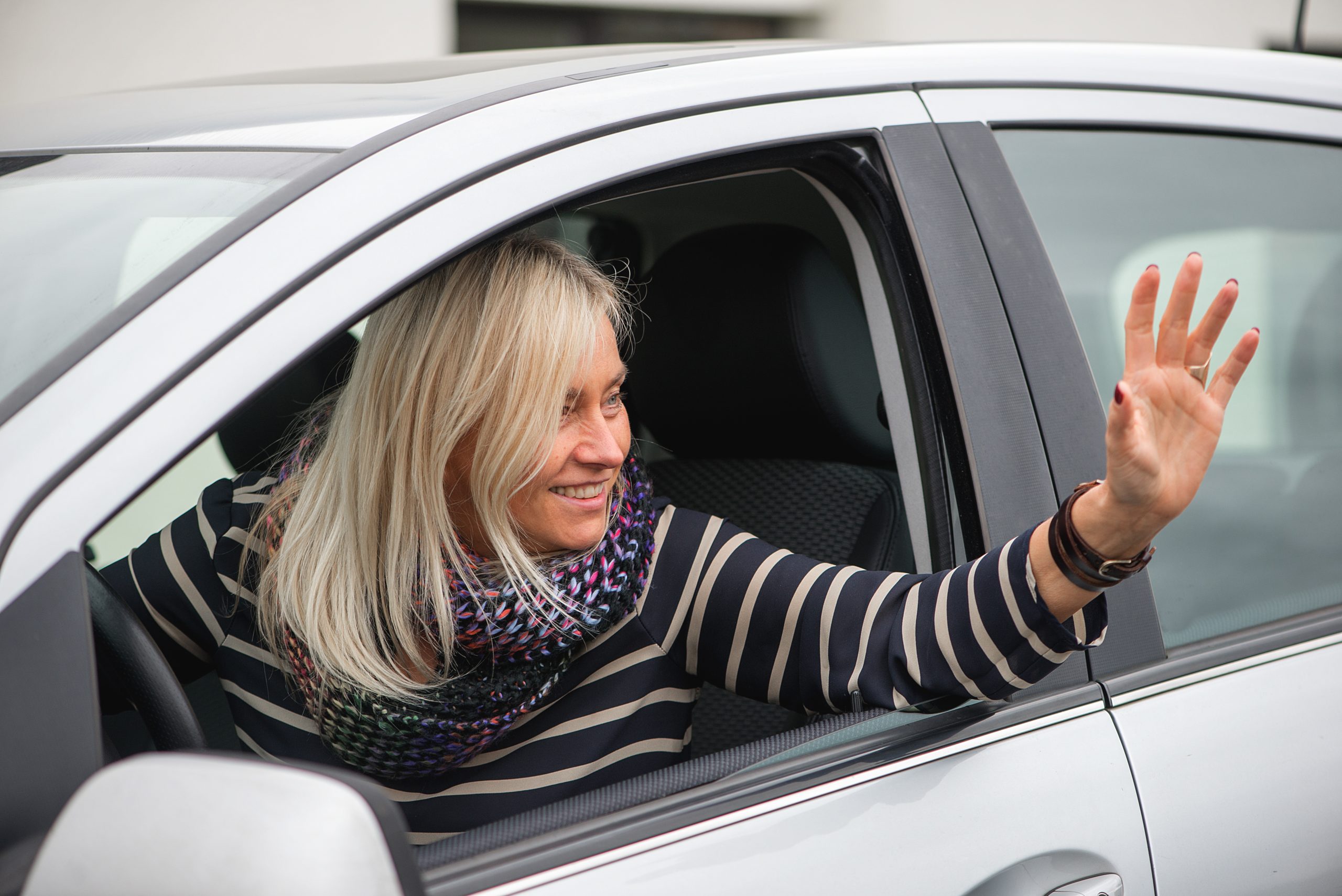 Planning a road trip? You'll want to check out these tips for safety, food, camping and clothing
Active Volcanoes & History
Leave the Columbia River in the rearview mirror and climb into the alpine core of Mount Hood National Forest. Mount Hood is Oregon's most famous mountain, its icy peak often pictured looming behind Portland's skyline in postcards. Ascend this active volcano to explore the historic Timberline Lodge, built in 1937 by the Works Progress Administration (WPA). Have lunch at 6,000 feet in the lodge's restaurant and then take a hike, or stay the night in one of Timberline's cozy suites.
High Desert & Fast Water
The high desert calls. Part of Oregon's draw is the dramatic difference between the eastern and western regions of the state. While the west is lush, thick with ferns and evergreens, the east offers an arid, warmer landscape. You're headed to Bend, a town whose residents seem to have just wandered off an REI photoshoot.
Staying in Bend puts you close to all the outdoor action found between the valleys of the Three Sisters Mountains. Outfitters lead rafting tours on the nearby Deschutes River, which runs right through the middle of town. Walk along the riverbanks, sip a brewski along the Bend Ale Trail, or learn something new at the High Desert Museum, Bend's local natural history and culture museum.
Calderas & Craters
From Bend, continue south. Your next destination is the Newberry National Volcanic Monument, which was almost Oregon's National Park (that honour went instead to Crater Lake). Newberry is the largest volcano in the Cascade Range, and though it's often referred to as the Newberry crater, it is actually a caldera: a collapsed basin formed during a violent eruption. You can also visit the Big Obsidian Flow, a sea of black glassy silicic rock that can do some serious damage to a clumsy hiker's epidermis. Or take a break in the many hot springs that bubble from Paulina Lake.
It would be a shame to come this far and not see Crater Lake National Park, just an hour south of Newberry. Expect more crowds than at Newberry, but brave the masses for a glimpse of the perfect ice cream-scoop caldera and its unusual blue water, the deepest lake in the United States. Grab a bite at Crater Lake Lodge, a historic property dating back to 1915 that offers stunning views across the water. Reserve in advance if you want to stay at the lodge—as of this writing, they are taking reservations for June-October 2020, but, of course, this could change.
The Pacific, Please
The ocean beckons. Steer westward toward the Pacific and the petite beach towns that dot the rugged Oregon coastline. Plan to stay in the new design-centric cabins at Bay Point Landing in Coos Bay, or keep north on highway 101 until you make it to Yachats (pronounced Ya-hots), a sweet little hamlet with teeming tide pools and a handful of seafood eateries. Book a room and a rubdown at the Overleaf Lodge and Spa to soothe sore muscles after so many miles of driving.
Highway 101 north is slow going. It's winding and scenic, clinging to cliffsides, and cutting through dozens of coastal communities. Stop often for photo ops and beachcombing whenever you feel inspired to do so.
Pacific City is popular with locals who relish scrambling up the enormous dune on the north end of the shore. The Pelican Brewing Company provides outdoor seating right on the beach so you can enjoy a frosty IPA with your toes in the sand. Headlands Coastal Lodge and Spa offer the most luxurious room options in town and an outdoor hot tub for sherbet-pink sunsets.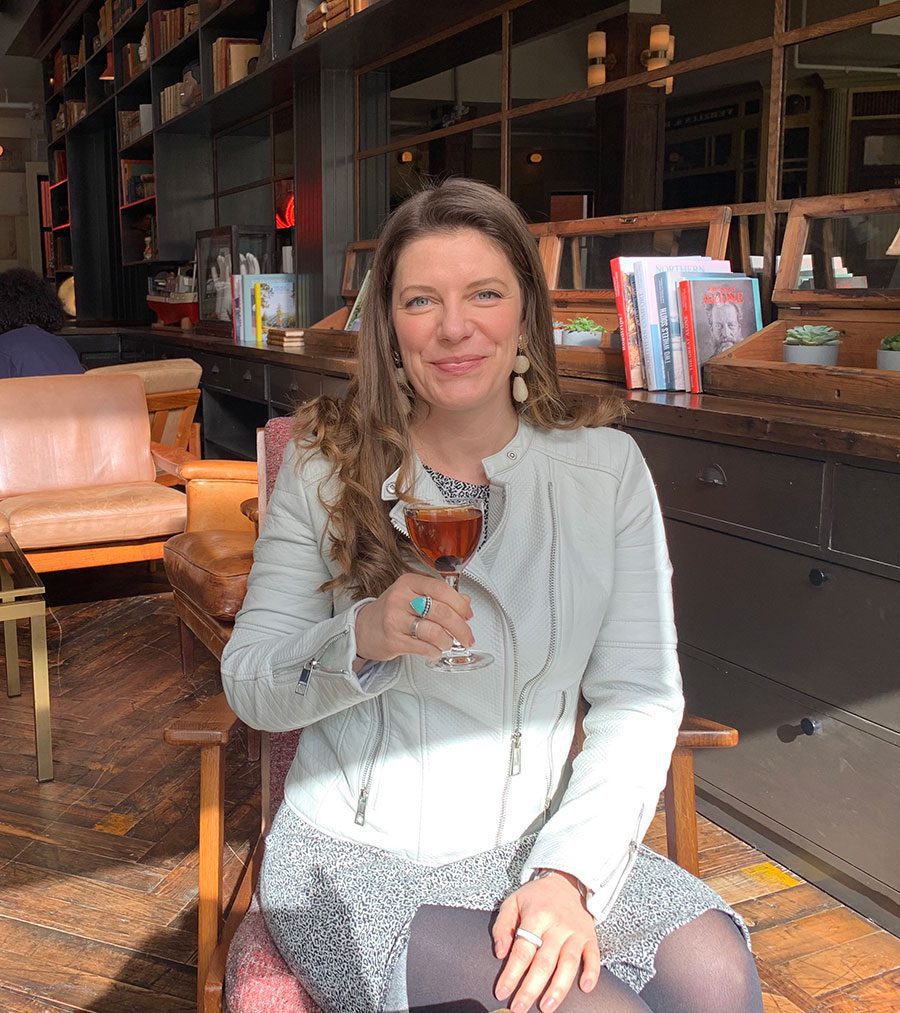 The author with a glass of wine at a bar in Portland
Cannon Beach gets the most attention on the Oregon coast, and for good reason. It has a lot in the way of restaurants, art galleries, cafes, bookstores, and boutiques. Its beach is broad and long, and Haystack Rock—noble among the waves—begs to be photographed. If Cannon Beach is a bit too crowded for your liking, then sample the gentler pace of Manzanita, which is more compact but still offers many amenities.
From Cannon Beach or Manzanita, turn east to complete your Oregon road trip loop, beginning the two-hour drive from the seaside back to Portland.
Or don't.
Stay west. Keep going north on 101 until you cross into Washington. Explore the Olympic Peninsula. Hop a ferry to the San Juan Islands. Steer north to Bellingham and then Canada. The Pacific Northwest is a rich area with much to experience. A road trip through Oregon is sure to whet your appetite, and the adventure could be much longer if your time and budget allows for it.
If You Go
Places to stay:
Parks and Attractions
Note: Please check availability before you head out!