Last updated on November 20th, 2023
This is more than a bucket list: it's a call to intentional travel
by Carolyn Ray
For many of us, this year of loss means a more intentional focus on what we want to experience, and a willingness to invest in the experiences that will truly nourish our souls. And so, it is with great joy that we unveil the top seven once-in-a-lifetime experiences recommended by women, for women. These results come from our private Facebook Group and our 'Travel Dreams" global survey, which was conducted between May 5 and 14, 2021.
This is more than just a new bucket list. It's a call to more purposeful travel, with electrifying experiences that hit you in the heart, bring tears to your eyes and set your soul on fire. The experiences that call to you on a primal level, where you witness the natural wonders of the world that shake you to your core. The humbling moments that remind you of your own fragility, but of your connection to the earth and to the entire universe. Those are what we consider Once-in-a-Lifetime Experiences. They change you; they transform you, forever. 
Virtual Q&A sessions: June 9 – August 4
You're invited to participate in our Once-in-a-Lifetime Series which includes open discussions on these experiences – the emotions they stir inside us, and the practical tips to help women travel safely and with purpose. These sessions will give us the opportunity to hear from JourneyWomen who have been changed to share their personal experiences first-hand, and for the curious to ask questions. Please sign up for the session you're most interested in on our new Events page. All calls will be recorded for those not able to attend. From these discussions, we'll be producing editorial features to capture and share insights from these discussions and other sources.
Top 7 Once-in-a-Lifetime Experiences Recommended by Women, for Women
#1: Set your soul on fire with the ethereal Northern Lights  
Millions of miles away from us, charged solar particles collide with atoms and molecules in the Earth's atmosphere, creating the aurora borealis, undulating curtains or ribbons of light in dark blue, green, yellow, red and orange, dancing above our heads. While these elusive and mesmerizing lights can be seen from many countries, Northern Canada, Iceland, Alaska and Norway stand out as premier destinations to feel 'close to heaven', and inextricably connects us to the universe in a way that no other experience in the world can offer. 
(Community Call: May 26: Watch it here!)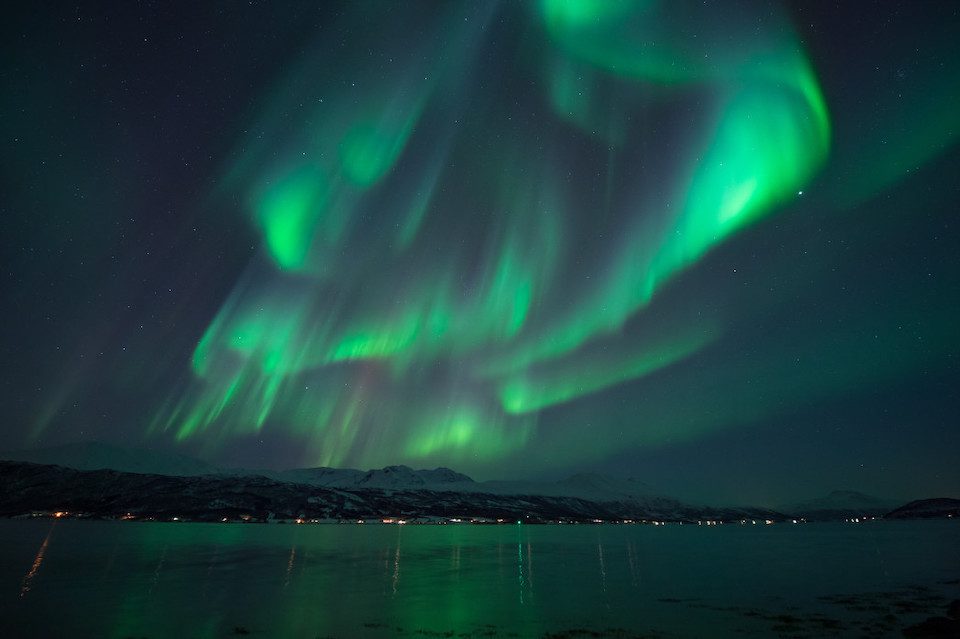 #2:  Walk the Camino de Santiago Pilgrimage Route
The quest of self-discovery, a time when one explores a private awakening is achieved by embracing a spiritual journey such as the Camino de Santiago.  This pilgrimage that traverses parts of southern France and into Spain is world-renowned as an experience that brings new meaning and renewed strength to the core of our souls.  The healing properties of a demanding daily walk, the solace of personal discovery and the joyful camaraderie with other pilgrims combine to reveal the power of faith that enriches the lives we seek to live.
The El Camino call was on June 9, 2 pm ET/7 pm BST/ 8 pm CEST. You can watch it here.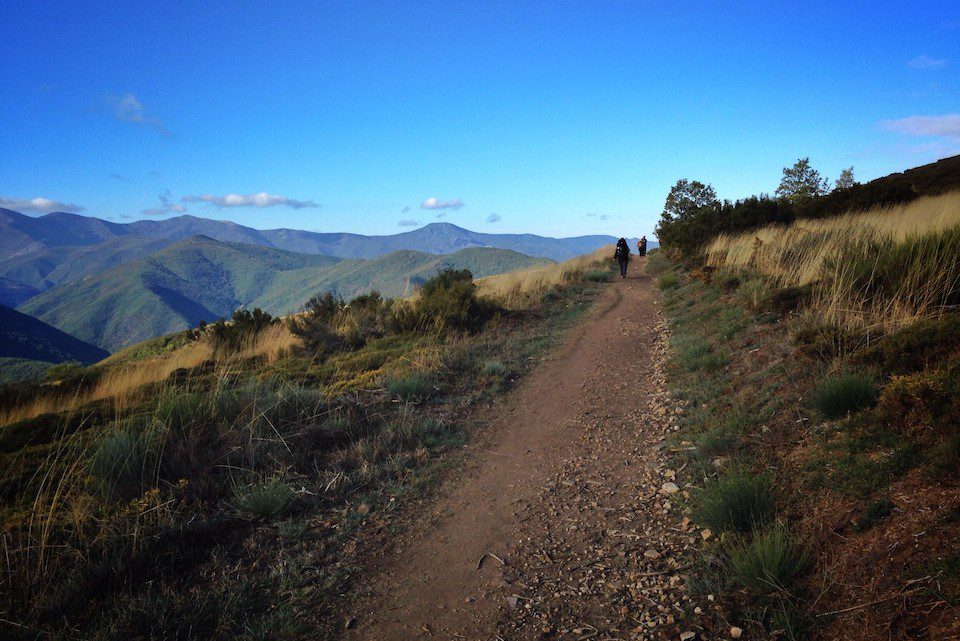 #3: Connect to Nature in the Majestic Canadian Rockies
We are often led to believe that spectacular portraits of nature are found in distant foreign lands.  Nothing could be further from the truth. The Canadian Rockies display an endless array of jaw-dropping beauty, accented by snow-capped mountains, pristine glacial lakes and autumnal landscapes of colour that defy our imagination. Whether in the comfort of a glass-domed rail car, on foot exploring a network of hiking trails or portaging across pristine lakes and rivers, the Canadian Rockies beckons adventurous thrill-seekers of all skill levels who share a yearning to connect with nature at its most authentic and primal. 
Our special Community Call was on June 15, 8 pm ET/ 10 am AEST. You can watch it here.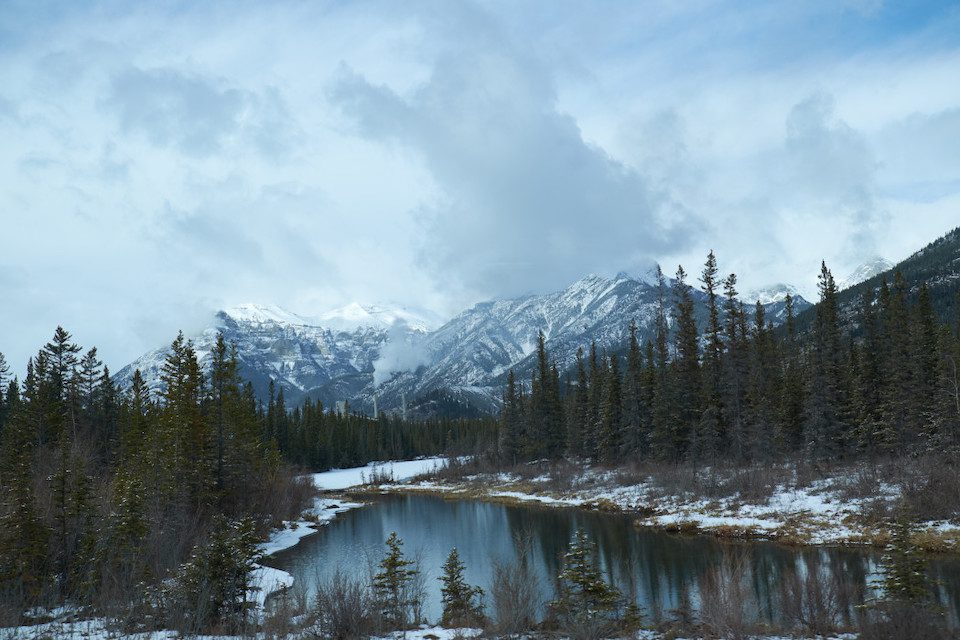 #4: Witness Wildlife on a Safari in Africa
The evolution of sapiens dating back over 250,000 years tells the extraordinary tale of Africa and the connection between nature's bounty, the abundance of wildlife and the diversity of thousands of tribes surviving the passage of time. To return to our biological origin, to witness the awesome spectrum of endangered species, to be granted the invitation to respect and observe our lineage is incomparable and profound. The grandeur and beauty of places like Uganda, Kenya, Tanzania and South Africa are waiting to be gloriously unveiled.  
The special Community Call on Africa was on June 23, 8 pm ET/ 10 am AEST. You can watch it here.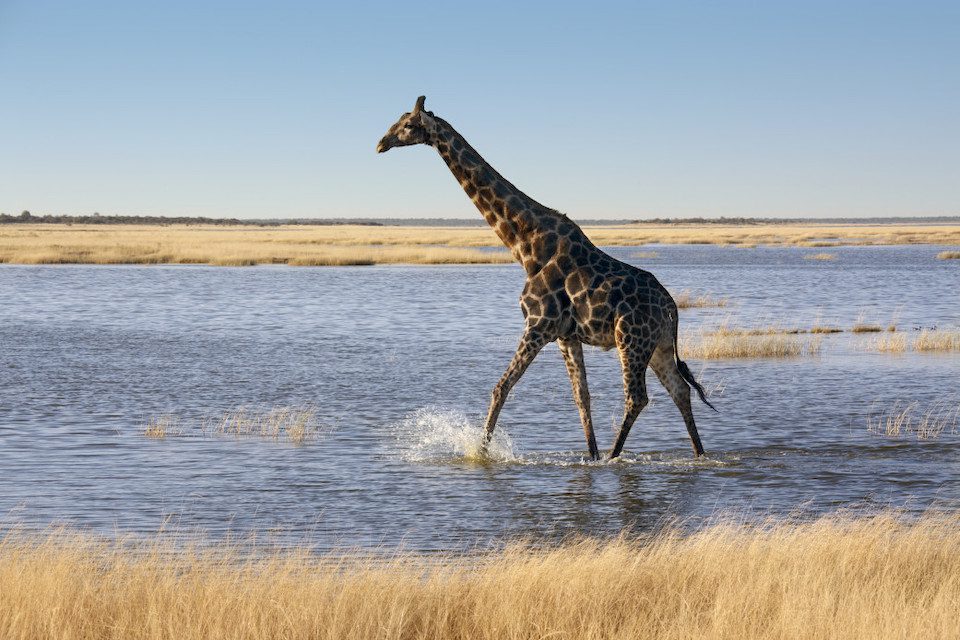 #5: Embrace Adventure on an Expedition to Antarctica
To venture into an unspoiled land where only the bold and courageous dare is the elusive dream of many and an envied achievement by only a few. Antarctica, the forgotten continent, has no peers and is hailed as the ultimate adventure for those who seek to experience a clear, rugged landscape and observe vibrant species of wildlife, untouched by time and untamed by humankind. To witness a world so remote and so alluring is to capture a memory of nature that lasts a lifetime.
We held a special Community Call: July 8, 8 pm ET, 10 am AEST. You can watch it here.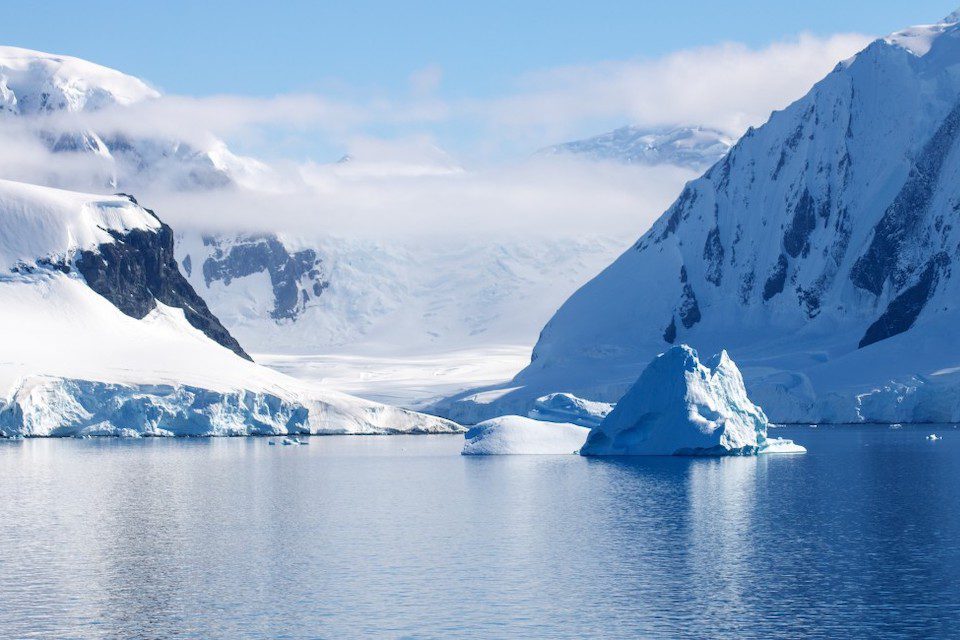 #6: Discover the Ancient Wonders of Machu Picchu, Peru
For centuries, the mystery of lost civilizations has been fodder for bold explorers, inquisitive historians and curious tourists.  Modern fascination with the past is best experienced at Machu Picchu, set amid a tropical mountain on the eastern slopes of the Peruvian Andes. It was built at the height of the Inca Empire 600 years ago. The extraordinary ingenuity and resilience of the Incans is to be marvelled. Machu Picchu's walls, terraces, temples, stairways and sanctuaries blend seamlessly into its natural setting, bearing witness to the Inca civilization's architectural, agricultural and engineering prowess.
Join us on a special Community Call: July 14, 8 pm ET. You can watch it here.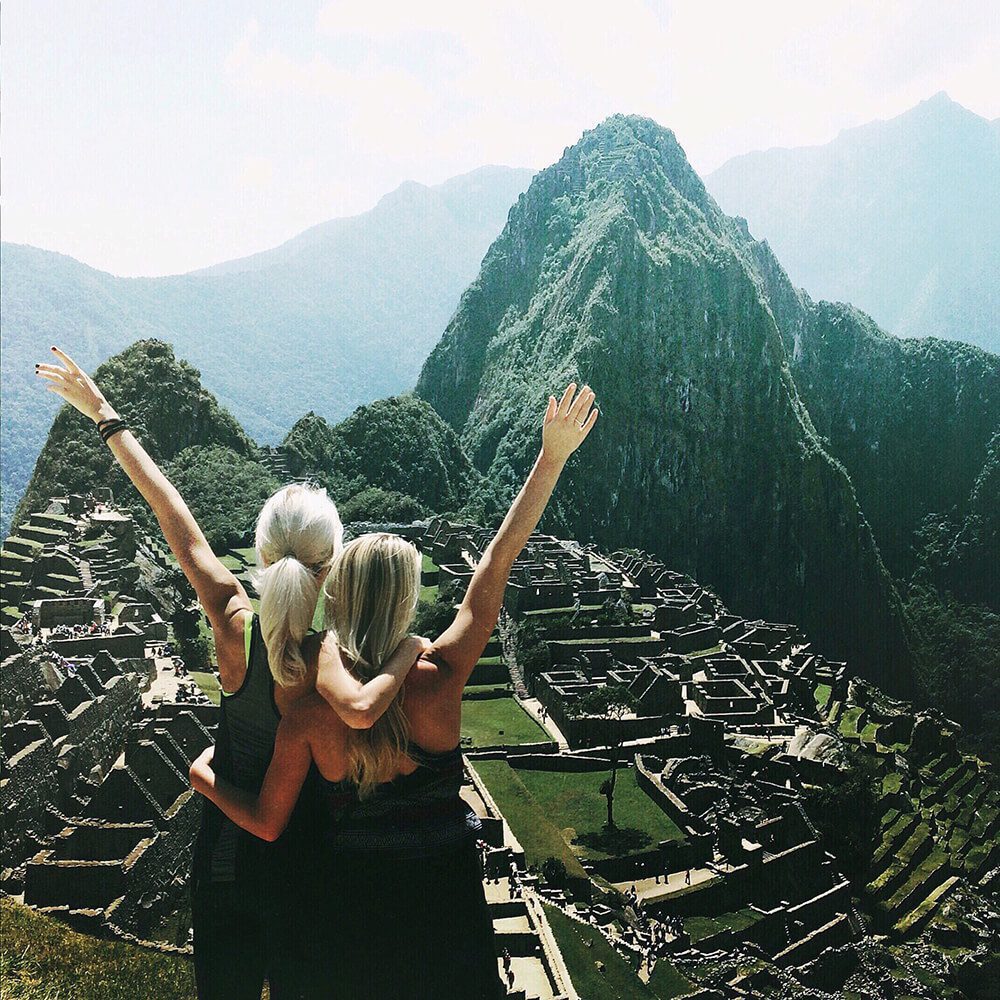 #7: Find your bliss in Bali
The precious gift of travel is the opportunity and reward of cultural emersion as a way to be enriched by ancient traditions, enlightened by the fusion of architecture, religion and art while welcomed as a guest in the lives of strangers.  Nowhere is this more pervasive than the Indonesian island of Bali.  Bask in the warmth of Balinese smiles, reinvigorate with the daily regimen of yoga, indulge in the savory island cuisine, explore the vast artistic riches of carvings, jewelry, paintings and Batik to treasure for ages from an island paradise unlike any other. 
 Subscribe to our YouTube site to watch this video!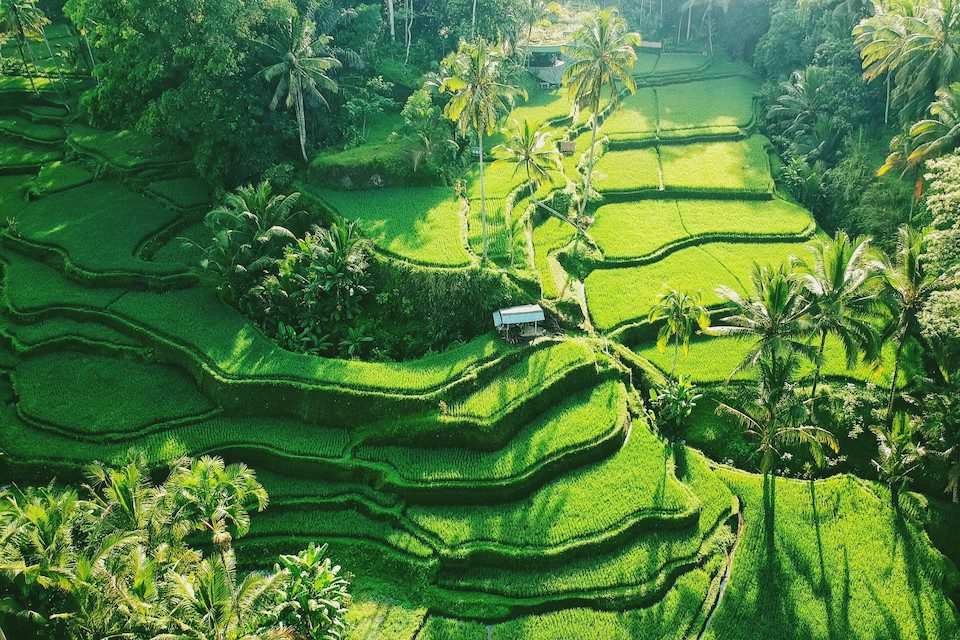 How We Return to Travel Matters 
When we return to travel, we do so with a greater sense of connection among the mosaic of humanity – with a deeper respect and compassion for the connection between the sun and the earth, between animals and humans, and nature and wellness. From childhood and throughout our adult lives, the allure of travel for self-discovery, for adventure, for renewal grants us the privileged opportunity to expand our understanding of the world we share.
After a year of restraint, we are ready to satisfy our curiosity and return to travel with a sense of renewed discovery and purpose.  
Look for more information, tips and tours to bring your travel dreams to life in upcoming issues of JourneyWoman magazine!
Methodology: Initial recommendations for this survey were gathered on our private Facebook Group and prioritized through an online survey to our entire mailing list of 55,000 women between May 5 -15, 2021.
More Iconic Places to Discover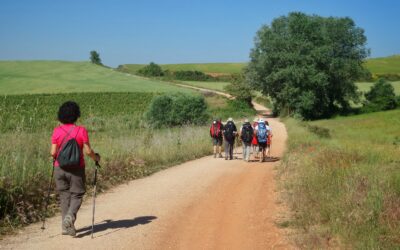 Jane Christmas's funny memoir of her 780-kilometre trek across Spain on the Camino de Santiago to celebrate her 50th birthday and midlife.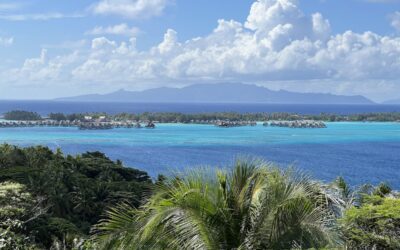 Located in French Polynesia, Bora Bora is a magical ocean paradise well worth the trip, even for women in their 80s.
For women with mobility concerns, Karen Gershowitz wants you to know you can fulfill your travel bucket list, even to Antarctica.