Last updated on March 6th, 2023
Featured image: Iceland is just one of the many destinations women can explore with one of TTC's companies | Photo by Igor_Tichonow on Envato
Meet a woman shaping the travel industry  
By Carolyn Ray, Editor, JourneyWoman
When it comes to visionaries and changemakers in women's travel, The Travel Corporation's COO Ulla Hefel Böhler is making her mark. I first met Ulla in Toronto in March 2020. At the time, as the CEO of Insight Vacations, she was launching their first women-only tours to Italy and India in anticipation of International Women's Day, only to shelve them days later. 
"Women-only tours are absolutely one of my passion projects," she says. "But sometimes the universe has different plans. In 2020, we had planned two incredible women's-only trips for Insight, one to Italy and one to India. Within a few days, the whole world changed. There was no way we could launch a trip to Italy, which all of a sudden was the new COVID hotspot. To this day, we still haven't run the India trip because India became the next COVID hotspot."
In March 2022, Ulla left her role as CEO of Insight Vacations to become the Chief Operating Officer at The Travel Corporation. This 100+ year-old, fourth-generation, family-owned and family-run business operates in over 70 countries and includes 40 brands such as Trafalgar Tours, Insight Vacations, Luxury Gold and Uniworld River Cruises, as well as independent and youth travel and sightseeing specialists. A passionate traveller, Ulla speaks English, German, Italian and French, and has a bilingual degree in tourism and economics from Ca'Foscari University in Venice. Born in Austria, she calls Zurich, Switzerland home and has also worked in Florence, Venice, London, Sydney and Melbourne. 
Recently, I had an opportunity to catch up with her between her travels in London, at the Rubens at the Palace, a beautiful historic Red Carnation Collection Hotel in London, UK.  Although we've stayed in touch during the pandemic, it gave me an opportunity to hear first-hand how The Travel Corporation is looking at the future of travel and using its influence to create positive change. 
Carolyn and Ulla talk women's travel trends in London, surrounded by travel inspiration / Photo provided by Carolyn Ray
Trends in Women's Travel
Looking at 2023, Ulla is optimistic, despite all the change on the horizon. 
"I'm cautiously optimistic," she says. "I think 2023 has the potential to be a comeback year, but I'm also realistic enough to know that there can and will be more bumps on the road. I'm not yet able to predict what they are because there is so much happening out there."
"Change goes well beyond COVID," she explains. "There are energy prices. There are airlines doing crazy stuff. There is still a very sad war in Ukraine, so the world is still very volatile. I don't think we're out of this yet, but I do think that the world is a lot more resilient than it was 10, 15, 20 years ago." 
Trend 1: Women are the drivers of change
In an industry where most of the clients and workforce are women, Ulla has dedicated her career to supporting and empowering women.  Not only has she introduced Women's Tours, she has also worked within The Travel Corporation for the past 18 years to advance women in their careers. 
Change starts inside companies. Throughout our discussion, she mentioned all the women who are rising stars, women she has observed and supported in multi-decade careers at TTC companies. 
"I love promoting from within," she says. "It's part of our corporate culture. We like to nurture people and bring them along. We've got a number of wonderful stories of women who started working with us 20 years ago in junior roles, and are now holding very senior positions." 
 "If you have the right team, you can do anything. In the pandemic I very quickly saw my true shining stars. I very quickly saw those who are like, "What do you need me to do" and not like, "Oh, well, in my job description it says this and that or the other."
"After everything we've been through, we can get through anything," she says. "Whatever it is, we will find a way to deal with it. We feel strong and a little bit tired but resilient and energized at the same time."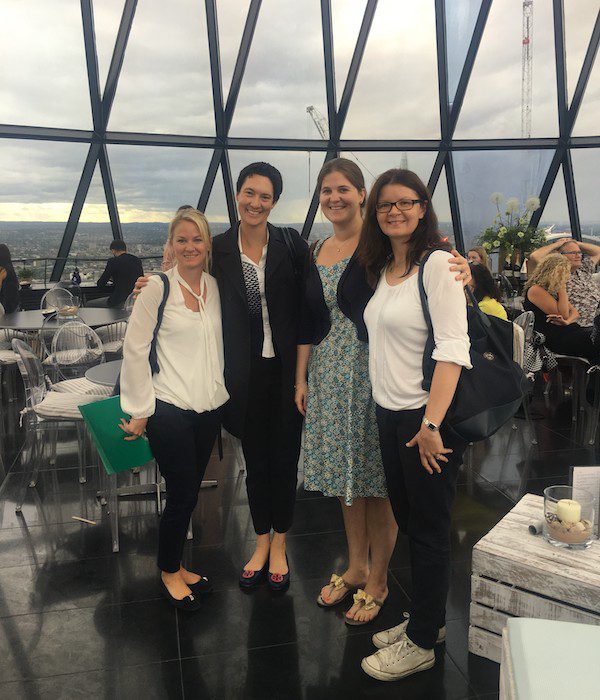 Ulla and some of her team in London / Photo by Ulla Hefel Böhler
Trend 4: We need more focus on accessibility
"Accessibility is something we are very conscious of," she says. "We have some trips which are more suitable for people with mobility issues than others. For Insight Vacations and Trafalgar, we have introduced the pace of the trip, whether it's active, whether it's moderate, whether it's easy." 
Ulla admits that Europe is a challenge, with its medieval cities, cobblestones, high steps and hotels with varying levels of stairs. Her best advice is for guests to ask questions and make sure they have the right itinerary for their needs. 
"If people talk to us, we can help and support them and guide them in what would be the most suitable vacation for them, because there are some trips which have a faster pace, go to more challenging places and have more physical activity," she says. 
"The most difficult part is if people don't talk to us ahead of time. If they are transparent about their concerns, we will go out of our way to provide the right advice to ensure they can have an amazing holiday and be very clear on what we can and can't do. But if somebody arrives at the destination and they've chosen a very active itinerary, it's a challenge. It's a challenge for them and it is a challenge for us." 
All of TTC's Travel Directors receive bespoke training and consider how the group is made up. Ulla says they would typically spend some time with the individual each day and explain the itinerary, providing their best advice and recommendations.
Trend 5: Adapt, and quickly
When the pandemic started, Ulla never imagined the incredible changes coming her way. Very quickly, she says, it became apparent that thinking differently was key to adapting. 
One of the books that has influenced her thinking is "Four Thousand Weeks" by Oliver Burkeman, which she says puts a very different perspective on time.  
"There is a lot in the world that we can't control and spending a lot of time worrying about it is a waste of time and energy," she says. "What we CAN control though is our reaction towards certain situations and our attitude which can change. We've probably had more change and innovation in the last couple of years than we had in the last 30 years. To adapt, we've looked at our processes and our structures and what can we do to be more nimble and agile. We are ready to change our plan at any given moment if the environment around us dictates that." 
In Autumn 2021, Ulla recalls, the company's Christmas Market trips were all fully booked. "People were ready to go, ready to travel and then overnight the country started shutting borders again. Austria first, then Germany, Czech Republic, it was like dominoes. Within 48 hours you know the countries that are relevant for Christmas markets just shut down again. What are you going to do? You've got to deal with it. You've got to roll with it and make the best out of it."
"In the past, I could tell you exactly in September we do this, in October we do that," she says. "COVID has really thrown everything up in the air because there are people who want to book today to travel next week, even out of long-haul markets like Australia which pre-pandemic would not happen." 
"Sometimes there is a trend that lasts a nanosecond," she says. "If you're not there to capitalize on that trend, the trend is gone. The trend is there is no more trend. Planning is much more short-term."
In the past, Ulla says, people planned travel much farther ahead. Today, consumers' faster decision making and shifting booking patterns has meant TTC has to look at doing things differently.  For example, people are booking 2025 today, or Americans, who typically book short trips, are taking longer holidays. 
It's hard to believe, but only five years ago, TTC would print dates and prices into brochures for the entire year. 
"It seems light years ago," Ulla laughs. "This just seems so last century now, right? You need technology to keep up with it so you can have more dynamic pricing, but that's been a complete game changer for us now. I wouldn't want to go back to the old ways, not for all the tea in China." 
This is the first in our new series, 'Changemakers and Visionaries", which features influential women in travel who not only envision change but are in a position to make it happen. We are grateful to Trafalgar Tours for their sponsorship of this series. If there is a woman in travel you would like to recommend, please email Carolyn at editor@journeywoman.com. 
Read More on Women in Travel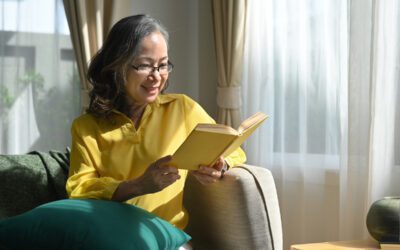 For International Women's Day 2023, we feature five recently published books written by women, about women.
For our annual International Women's Day photography exhibition, we feature women-owned businesses that are leading by example.
In our 2022 International Women's Day photo exhibition, we recognize the women who have made our travel experiences meaningful.