Last updated on November 30th, 2023
10 tips to start your downsizing journey
by Carolyn Ray 
So you've decided it's time to downsize. Maybe you're moving into a smaller place, feeling cluttered, or you want to downsize for travel. Way to go! We want to collect experiences, not things, right? Let me warn you, based on my own experience, downsizing is a process. Not just an organizational process, but an emotional process. Whether you're donating, auctioning or giving away your precious possessions, there will be a moment when you wonder if it's all worth it. I'm here to tell you that it is, and once you've found the freedom that comes with having less, you will wonder why you didn't do it sooner.
11 tips to help you start downsizing for travel
Once you've decided to start getting rid of your stuff, the next question often is 'where do I start?' (And might I say, what music track should you put on full blast while you're doing it?!")
1. When to downsize
The best time to start downsizing is TODAY. Even if you do a shelf, a drawer. Something that's small, contained and you can step back and say that'll make a difference. Start with a drawer, a shelf or cupboard. Once you do one, you'll start to think – well that cupboard is pretty good, I could do another one. Leaving it to the last minute is always a challenge, because it's such a big project. It's emotional, so start downsizing bit by bit.
2. Don't wait for someone to help you
That's often not possible. Sometimes you have to bite the bullet and do it yourself. If you've decided to clear a closet with clothing in it, use clear plastic bags to donate things, so you know what's in them, rather than garbage bags you can't see through. We do not put donations in garbage bags, because we don't want to get confused and deliver garbage to a donation site.
3. Paper is the hardest thing to downsize
The acronym for paper is: paper always prompts emotional response: photographs, paperwork, books, files of paper, university notes and kids artwork and paper, financial papers. And all of your gas bills and utility bills from forever and upwards. Most you can throw out, the rest can be scanned and digitized.
When you get rid of paper, shred it. Identities are easy to come by and criminals are not looking for Jane Fonda, they're looking for somebody who is unknown. Your identity is in your paperwork, so make sure that that's shredded. You don't have to keep all your bills. You don't have to keep all of your credit card slips. There's a lot you can get online. 
Packing will be even easier when you have less to start with! / Photo credit Envato
4. Determining Value
Things have two values. One is heart value, it's sentimental, or it has come from the family. It might not be worth a lot, but it has sentimental value. It could be the tablecloth that was always on the table for Thanksgiving. What you think is worth money may not be. Dining room suites, bedroom suites, all that stuff. A stamp collection, that sort of thing. However, what you don't think is worth something could be.
For hard to get rid of things, get creative.
Sheet music: I have sheet music from my great-grandparents.  I can imagine my great grandparents playing piano with them. Possible options: After googling, I discovered that the National Archives accepts sheet music. Or the Royal Ontario Conservatory, or a teaching school.
Musical instruments: I am fortunate two own two pianos. One is my great-grandfather's – he made pianos n the early 1900s. One night I got inspired and discovered a Museum of Pianos, so it's going there.  The other piano was my grandmother's – a Steinway – which is in storage. I've been advised to sell that on Kijiji. For school instruments, like your daughter's saxophone from Grade 8, try a local music store which often has buy-back programs.
Historical photographs:  Try a local historian or a local historical society. Or if you have memorabilia from an association or a lodge or some fraternity or sorority, you want to start by going back to the original place and maybe the membership would be interested in something.
Old books or children's books: try ABE Books, used bookstores or public libraries.  Put in the title of your book and the author and even the year that it was published and you can get really zooming in on the value of something, which helps. Put used books in laundry rooms in condos in places like that, where you can take books and share them.
Artwork: If it's by a known painter, you might want to have it appraised. Contact an auction house. There will be a cost, but they will come in and do an appraisal. It will depend on whether you want a ballpark appraisal, which is just, this would be worth between $2500 and $3000. Or if you want someone to do the research and tell you who the artist was, where they lived, when they painted it and do more research for you. The cost of course will increase as the amount of information is required with research.
Expensive artwork can be donated to public art galleries like The Art Gallery of Ontario. If you're in a smaller community and you have items that might be of historical interest and you have a local historical society or a museum, they're often quite happy to have things that represent life in that community. Do a little homework. And again, it makes you feel good to pass it along. It's not always the big museums that need the things.
Historical items of national significance: The National War Museum in Ottawa might accept medals.  I donated Evelyn Hannon's red boots to the Bata Shoe Museum in Toronto.
5.

Donating Items to Charitable Organizations or Recycling them at Value Village

We often think first of Habitat for Humanity or Goodwill first. The big ones get donations and everybody knows of them. But if you hear of a small church or synagogue that's supporting somebody, they're looking for things, or something smaller. Try a women's shelter. Every community has agencies that are looking for stuff. The Furniture Bank will take furniture and issue a tax receipt. Value Village takes not only clothing but household items. When you can give your things (like clothing) to people who can use it, that makes it a little less guilt-ridden.

If you put the clothes in a bag and you've got a full bag, take it and deliver it to that donation centre as soon as you can. A clear bag is very tempting and if you leave it by the door and it's got that sweater in it that you really weren't quite sure you wanted to let go of, then it will probably come back in the house. Before you know it, three-quarters of the stuff is out, back in your closet and you thought 'oh I've had second thoughts'. Even if you drive it around in your car, by the time you lift it out to put it to Value Village or the Salvation Army, you think 'maybe I didn't mean to donate that'. If you can't get to a donation centre, put your items in the car and wait.
Clothes can be donated to Value Village or other second hand stores / Photo credit Envato
6. Online Auctions Work for Large Estates
Online auction companies like MaxSold have protocols in place to do pickups. The pickups are different, they can't wander through your house and come pick things up. Everything's done as a street pickup, curbside pickup. It takes more to coordinate it, it costs a bit more to do. But you're giving safe passage to your items and a lot of them disappear. You're not left with much to have to deal with.
The beauty of an online auction is number one, it appeals to a larger number of people than would come through your house on a normal auction. And we can't do normal in-house content sales anymore anyway. The other beauty of something like this is that all of the items are paid for when the auction closes. They're all done by credit card. There's no exchange of money, there's no question you're not going to get paid for items. So in the case of your sofa that might have sold for $20, even if they didn't pick it up, you got the $20 or the percentage. Because they do charge a percentage of course to do it. (But expect that some people won't show up, and plan ahead!)
7. Minimize Use of Storage Units
Putting things in storage makes you tend to forget it.  You get a little bill every month and you hardly even notice it, that one line item on your visa card, because you get used to it. And yet if you look at – and even if you think it's only $100. Well $100 a month is $1200 a year. The cost of the storage may exceed the value of what you need to get rid of.
8. Garage sales are a social activity, not a way to get rid of things
They are a lot of work and may not be fulfilling for all the work that you put into them. They are a great way to meet your neighbours. Because that's who's at them. You don't sell much and the hardest thing for me at a garage sale is to watch people nickel and diming over your own stuff. We are the worst people to sell our stuff. If you've got to have an objective person, they'll get more money for it than you will. Garage sales to me are fun to meet your neighbours and fun to do on a – if you have a neighbourhood street sale, it's entertaining and it's community spirit building. And planning them that's a bitch.
9. Traditional Wood Furniture Has Less Value Than You Think
If you have traditional furniture, there's not as big a market for it, they are calling it brown furniture now. If you have teak, anything that is mid-century modern is the buzz words now, that's pretty collectable. We can probably get a line up out the door for that, but your traditional furniture that's British or pine even Canadian for those who live here, but has not got the value.
Antiques don't hold the value we expect, the Doulton's and those collections haven't really held the value that people had hoped they would and they're often quite surprised that the insurance value for a Royal Doulton is far higher than something you're going to get if you sell it.
10. Getting Rid of Epherema
Ephemera is really just items that were created for a purpose that had a very short time frame.  The ephemera category includes postcards, calendars, cereal boxes. There had a specific purpose and that wasn't a long-term use. But people who've collected cereal boxes from the 1930s or calendars from every year from whenever, or greeting cards. Some of them have become quite collectible now. So if you look and think oh those old greeting cards, maybe they are just old greeting cards.
But if you have a paper show or you can go online and look up at ephemera or paper collectibles, you may find that whatever you're looking at, has more of a value than you think it does.11.
11. Develop Healthy Habits
If you really want to downsize for travel, you will need to restrain yourself from buying a lot of souvenirs. At my house, when we buy a piece of clothing, we give two pieces of clothing away, or shoes or coats to someone who needs it. One in, one out is always good. One in, two out is better. But at least one in, one out. But sometimes we just do, if it's one thing out. If you take a month, often people will take February because it's the shortest month. And you do one item out on the first, two items on the second, three on the third. It gets a bit more challenging at the end. Or do it backward, 28 on the first, and go backward. Even if you set – have a challenge with your friends.
Hold each other accountable. A group of friends can also say, "What can we do? Let's get – let's have a book swap". Everybody is reading books, I mean so maybe it's time for a book swap and everybody passes one along to the next person and with the arrangement at the end of it that you give it to somebody else when you're done. 
Start planning your adventures!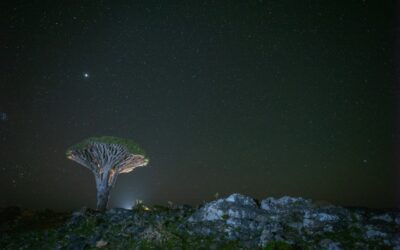 Highlights from 21 days of adventure on Swan Hellenic's SH Diana expedition cruise ship, in Egypt, Jordan, Saudi Arabia, Djibouti and Socotra.
A 21-day expedition cruise from the Suez Canal to the Indian Ocean is an opportunity to see less-travelled places and embrace new adventures.
For women, the benefits of small ship travel include sustainability, access to less-travelled places and a more personalized experience that includes safety and hygiene.