Last updated on March 26th, 2022
Featured image: A woman wearing a mask waiting for her train / Photo by twenty20photos
Six things I'm doing to travel safely during a pandemic
by Carolyn Ray, CEO and Publisher, JourneyWoman 
After years of planning, downsizing all my possessions to travel and then waiting – I finally said that's enough! Time to live my dream of travelling the world.
As a travel writer and the CEO and publisher of JourneyWoman, I feel compelled to travel. After all, how can I authentically write about travel if I am not travelling myself?
My decision to travel is less about taking trips and more about a lifestyle change – I am personally committed to experience different cultures and expand my perspective by travelling full-time. This has been my journey for several decades. It's not new to me. I am extremely fortunate to have the freedom to do that. I know that not everyone can.
Even though I'm taking precautions, I feel an undercurrent of tension everywhere I go. I am well aware of vaccination and infection rates, and I don't plan too far out so I can change my plans if I need to. I am ever vigilant, listening for people who cough or sneeze, watching for people who don't wear masks, and always ensuring I have adequate personal space. Now, when strangers get too close to me, I feel anxious. When I'm in a small space, like a plane or a bathroom, I have to calm myself down with deep breathing and meditation techniques.
Look behind the pretty photos
Travel isn't easy right now. It requires a different mindset and a different set of coping skills. When I went to Spain in October, I talked about the need for generosity and adaptability. We have all suffered, perhaps in different ways, but we share this once-in-a-lifetime experience of surviving a global pandemic.
I know that there are risks associated with my decision, and that this isn't for everyone. Like so many, I've also experienced COVID during this time, first-hand. My daughter had COVID last April, and now suffers from asthma. I expect she will have breathing problems for the rest of her life.
I've also experienced death, without the comfort of grieving with family: My father died last summer in Florida and we still have not had a service. My mother passed away last week, and my only brother lives in Australia, where he has been locked down for almost two years.  My partner, Tom, is retired and in a high-risk segment due to his age. Yet, like me, he chooses to travel as his lifestyle.
I chose Mexico as the first country to begin my journey and the stunning colonial city of San Miguel de Allende as the entry point into a new culture. Mexico called to me in a way I can't describe – is it the photo of Mexico City that has been on my wall from Evelyn Hannon? or is it the lure of warm weather after two years of being in Canada? Or is it its proximity to my daughter?
I've since been to Mexico City, spent two weeks in Puerto Escondido and will be in Merida until January 2022. This was a conscious decision not to wait anymore, and to trust the universe that I am on the right path.
We must carry on and follow our dreams and our hearts.
The COVID-19 pandemic will redefine how we travel and think about travel for years to come. We've spent the past few months preparing for the future all geared to help us look ahead with confidence. In this section, you'll find a wealth of TravelReady resources to help you travel safely and well.
Six things I'm doing to travel safely
Here are six things I'm doing to alleviate risks to myself and others when I travel:
1. I am vaccinated: I believe the risks to myself and others are greater if I'm not vaccinated. Increasingly, it is becoming more difficult for us to go on planes, trains, visit restaurants, join tour groups or travel without proof of vaccination. Many Airbnb and homestay owners also request it. I believe vaccination is important for our public health. I am proud that the JourneyWoman team – Amanda, Melissa, Stephanie, Tom – all decided to get vaccinated, as did everyone on our Women's Travel Advisory Council, with the exception of one woman who cannot yet due to her pre-existing health conditions. I respect that. If you choose not to get vaccinated, please tell people in advance of meeting them. Give us that same choice to not hug or kiss you before you've disclosed this.
2. I get tested before, during and after I travel: Even though Mexico didn't require a COVID test to enter the country, I got one before I left. I wanted to be sure I wasn't bringing anything with me. I have self-tests with me if I develop symptoms while I'm here. When I return to Canada, I will get tested again. I have comprehensive travel insurance, but I also have COVID insurance in case something happens along the way.
3. I recognize that many people, including me, have social anxiety about crowds: Travel is much more draining and anxious than it used to be. When I am in airports, I try to stay away from others. In restaurants, I sit outside in the fresh air.When we discussed this topic on our community call last week, I heard stories about women sitting next to people on airplanes who kept their masks off the entire time, eating and drinking. The next time I am sitting next to someone on a plane, I'm going to say: "Just to let you know, I'm vaccinated." This could help relieve their anxiety. The journey to a place used to be enjoyable, and now it's really stressful. If you feel anxious, try some deep breathing exercises or meditation.
4. I wear a medical mask: In Mexico, my observation is that most local people wear medical masks – except the occasional tourist. When I am walking through another person's community, I wear my mask (fully over my nose), as they do. If I see someone not wearing a mask, particularly after they've been asked by a local person to wear one, I ask them to consider it. If they refuse, I leave the space. I know we don't like wearing masks for a day of travel. Just remember that the people working on planes, in airports, driving buses and taxis, are wearing their masks every single day.
5. I practice clean hygiene: In Mexico, in airports, bus stations, shops and restaurants, I've been asked to sanitize or wash my hands, and have my temperature taken. Prior to the pandemic, I always carried hand sanitizer with me – so as a slightly OCD person, I love this. I hope this behaviour change stays with us, and I worry that I didn't see this happening enough in Canada before I left just a month ago. The pandemic is not over.

6. I know that travel is a privilege: I try to support the most vulnerable, who are often the ones making travel possible for us, and to be generous with my manners and etiquette. I say thank you. I show my gratitude both in words and deeds, and through tipping. When staying at homestays or hotels, I leave tips for the maids. I tip the tour guides and servers.
My webmistress, Stephanie, has been travelling in Europe since September, to countries like Italy, Spain, and Germany. Her observation is that the locals she has met in their restaurants and small shops have been genuinely happy to see them. After months of reduced capacities and limits on travel, they happily welcomed the visitors and she was happy to be supporting the local economies.
If you decide to travel, remember that the travel industry has been cut back substantially – many places are operating with a small percentage of the people they had prior to the pandemic. Many people who were let go early on have moved to other careers. It is going to take years for travel to recover from this talent shortage. We can help, both with our intentional spending and our mindset.
By adjusting my mindset and my expectations, I know how fortunate I am just to be alive, and to be here, living my dream.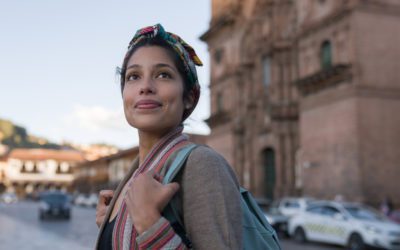 Three experienced travel advisors share how they help women navigate unrelenting change, find deals and discounts, and unravel the complexity of travel insurance.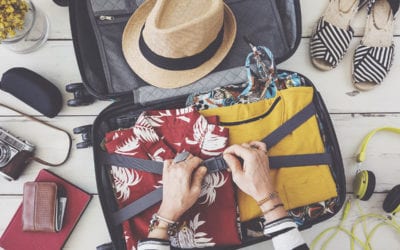 Join JourneyWoman's March 22 Travel Advisor Roundtable with three experienced travel advisors to help women prepare for future travel.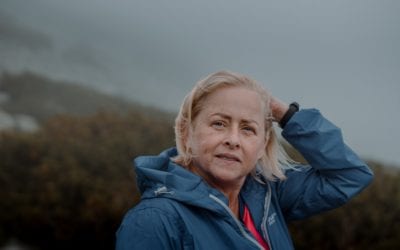 Women's safety expert Lorna Selig shares her advice to prevent an assault on women over 50 at home and while traveling.