Last updated on April 23rd, 2022
A Q&A with Experienced Travel Advisors on Insurance, Regulations and Changes
In our December #TravelReady survey, we invited women to share their views on 2022 travel. We learned that most women (43%) are taking a 'wait and see' approach':  more than one-third (33%) are sticking with their travel plans, whereas only 20% have cancelled or postponed.
However, the recent situation in Ukraine has added to fear and anxiety among many women. concern. in this session, we'l talk about: 
Planning your first post-pandemic trip
Is it safe to travel to Europe right now?
What kind of insurance do I need?
How do I keep ahead of changing travel regulations?
We want you to be ready for your first post-pandemic trip, so please join us as we get advice from three experienced travel advisors. These women are here to share their perspective and answer your questions (within reason!)
Go behind the scenes: March 22, 2022, 7 pm ET
To get updated on what's happening in travel, we invited three experienced travel advisors, recommended by the JourneyWoman Advisory Council, to share their behind-the-scenes stories and advice to help you prepare for future travel. We'll take your questions about insurance, travel regulations, testing and more, so get them ready!
Moderated by JourneyWoman CEO Carolyn Ray, our panel includes women who service clients in Canada, the US and other countries:
Sheila Gallant-Halloran, Owner, Lush Life Travel
Carmelina Pirrocco-Crawford, Senior Vacation Specialist, McTavish Travel
Trish York, Founder, Trish York Travel
This is a pay-what-you-can event, where you can support our efforts by donating as little or as much as you'd like, (the minimum is $1). Doing so shows your gratitude to our speakers who are generously sharing their time and expertise with us. Proceeds going to a non-profit organization, as we do with all of our events. To see a full list of the women's organizations we've supported for the past two years, please read
this article
. Your generosity is greatly appreciated.
Sheila Gallant-Halloran, Owner, Lush Life Travel

https://lushlife.ca/
As owner of Lush Life Travel (an affiliate of Vision Travel, and a partner of Virtuoso), Sheila helps mature travelers live their lush life by successfully taking excellent bucket list adventures. Atop 20 years of financial risk management experience, Sheila has invested another 16+ years travelling, certifying and building her travel expertise, as well as forging relationships with top-notch travel supplier partners around the world.
Sheila leverages all her skills and experiences to help her clients (whether solos, couples, or groups) reduce risk, increase serenity, and connect with the broader world through travel. Previously as a financial actuary, she dealt with conventional return on investment (ROI); and now as a 'happiness actuary,' Sheila deals with her clients' RETURN ON LIFE (ROL).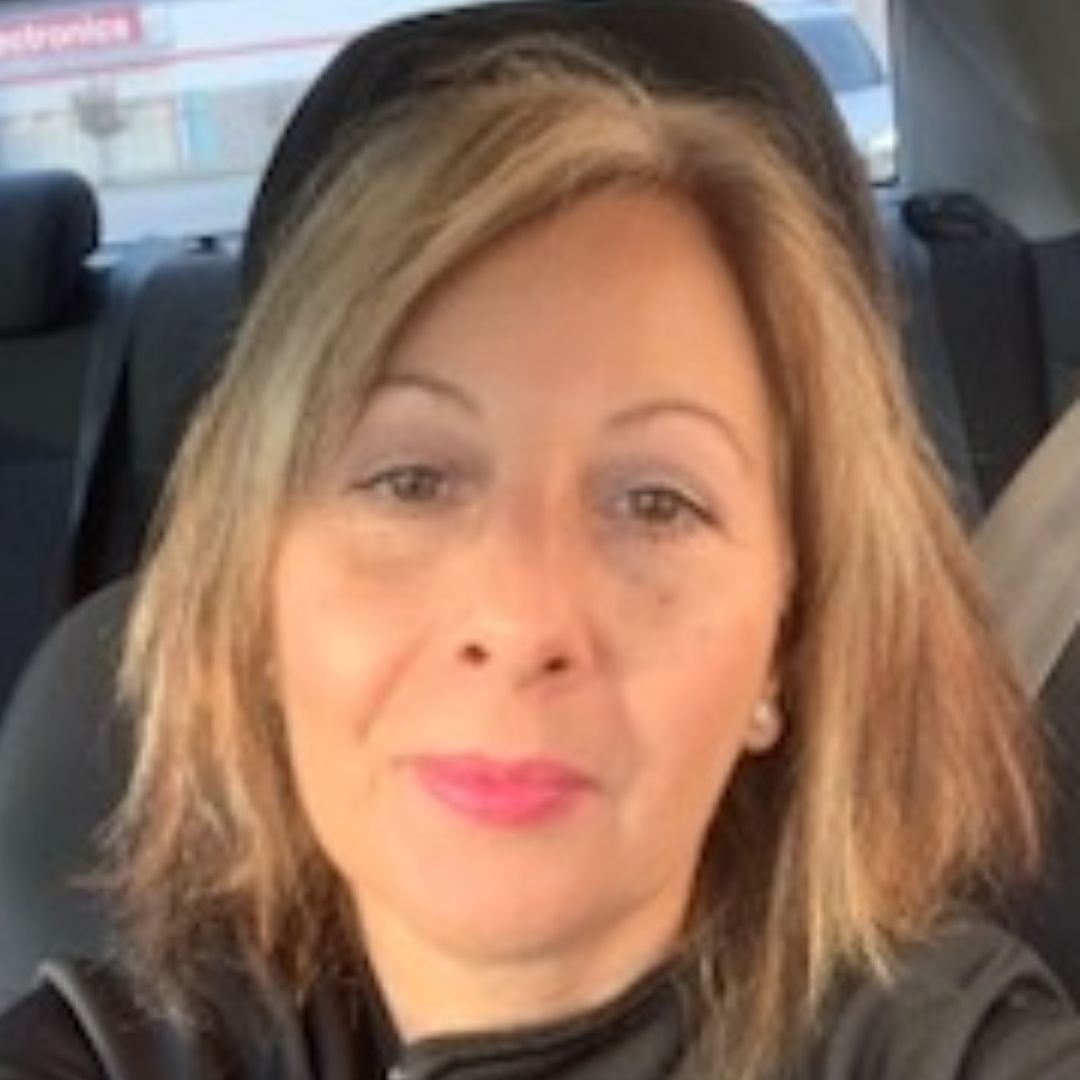 Carmelina Pirrocco-Crawford, Senior Vacation Specialist, McTavish Travel
Carmelina has specialized in travel for almost 40 years, and specializes in Vacation Travel, Luxury, Family, Romance, She has taught Travel and Tourism, owned her own Agency as well as helped many build theirs. Her area of expertise is custom travel, helping clients build their dream vacations, their way with a specialty in destination weddings, Adventure Travel, and cruises.
Trish York, Founder, Trish York Travel
https://trishyorktravel.com/
Trish York is the owner and founder of Trish York Travel, a full-service travel company specializing in custom trips to Europe including independent travel, river cruises and small group travel. Prior to launching her business in 2014, Trish spent 18 years working in international public relations, including 8 years living and working in Germany. Trish York Travel is part of Travel Leaders Group, one of the top travel companies in the U.S.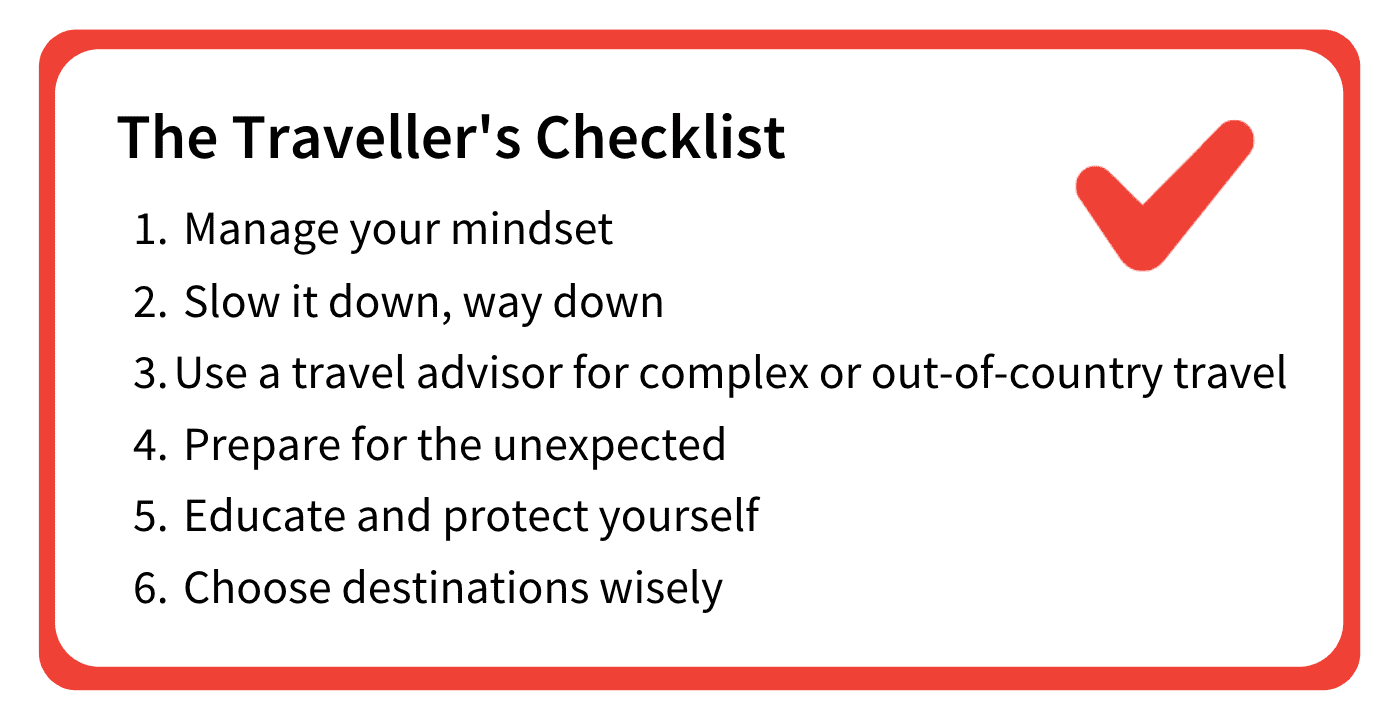 Our most recent #TravelReady survey results show that many women are not planning to use a travel advisor when booking travel.
We learned that almost half (47%) of women said they do not plan to use a travel agent, preferring to plan their own travel, up significantly from 34% in our last survey. Less than a quarter (24%) said they plan to use a travel agent, which is the same as our previous survey in August.
The question we're asking is 'why?' when a trusted travel advisor can help us wade through all the changes and help simplify our travel.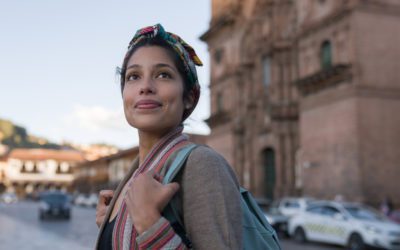 Three experienced travel advisors share how they help women navigate unrelenting change, find deals and discounts, and unravel the complexity of travel insurance.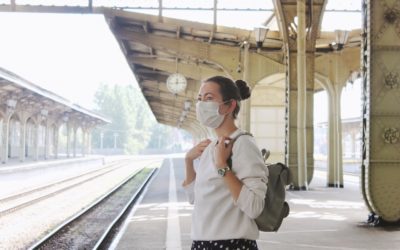 Travel requires a different mindset and a different set of coping skills. Here are six things I'm doing to alleviate risk to myself and others.
How can women be a force for positive change? We spoke with Transformational Travel Coach Jill Valentine, CEO of UGO Impact, to learn more.