Karen was 12 when her father came homunced that the family would be moving to South Korea for his job. A year later, Karen's family was packed up and on their way.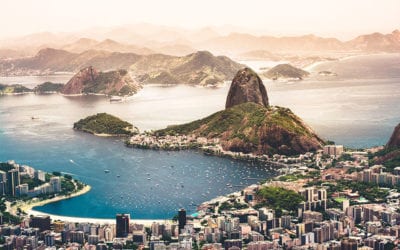 Sue was 16 when she spotted an ad in her Kansas high school newspaper for American Field Service (AFS)'s Study Abroad programs. She wondered aloud if she could do this. As the third of six daughters, she wasn't sure itw ould fit into the family budget. But the stories she read from other students were so exciting and inspring, she drummed up the courage to ask.
Ask any traveller who or what first inspired her to travel, and the answer will bubble up in her unbidden. This month, three globetrotting JourneyWomen – Brenda, Karen and Sue – divulge their earliest travel inspirations, and the impact that travel has had on their lives and adventures
Working from home and restricting movement poses risks to our health, regardless of whether we've experienced injuries before or not. We turned to health and wellness expert and JourneyWoman Women's Travel Advisory Council member Dr. Nekessa Remy for some insights and tips to get us ready for the day we can pack our bags and get travelling again. (members only)
A seasoned solo traveller shares her earliest travel inspirations, youthful escapades, how to stay independent when travelling as a couple, and finding hope through travel after being widowed.
The friendship of women, especially over age 65, is invaluable. They have seen both the joys and sorrow of life and are so ready to be in the moment.
Connecting with nature is a wonderful way to reconnect with ourselves and enjoy the sweeping vistas, vast wilderness, wild rivers, majestic lakes, rocky beaches.
Join JourneyWoman Editor Amanda Burgess as she takes you behind the scenes of our September issue on INSPIRATION; to meet the special women who shared their stories with us.
Why do women buy travel insurance? If the cost of travel insurance gives you heartburn, consider these cautionary tales.