Last updated on April 24th, 2022
Provided by Go RVing Canada
Since RVs might be a new travel option for many women, we asked industry association GoRVing.ca to give us some tips on which RVs are available.  Who knew there were so many options to choose from? 
This is not intended to be a promotional piece; rather, we simply through it was helpful, whether you're thinking about renting or buying.  They were also kind enough to share photos of each type of RV.  Thanks GoRving Canada! 
According to GoRVing.ca, there are three main types of RVs available.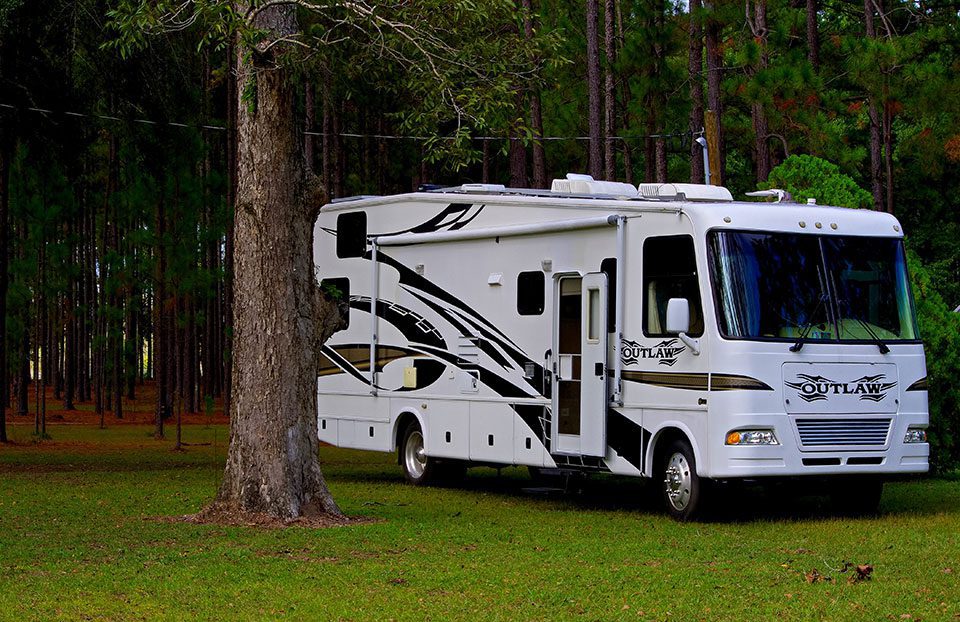 A large luxury bus that comes with many options to make you feel at home on the road. Class A owners have usually RVed their entire life and often designed for couples who wish to see North America in luxury.
Otherwise referred to as 'camper vans', they are easy to drive, fit into a normal parking space ad can be used as a second vehicle. They appeal to those who may be new to RVing or are looking for an RV for short-term usage.
A Class C Motorhome is great for quick weekend getaways / Photo provided by GoRVing Canada
Similar to vans, these units are popular in the rental industries as they are easier to drive and perfect for a quick weekend getaway.
Towable RVs (over 70% of the market)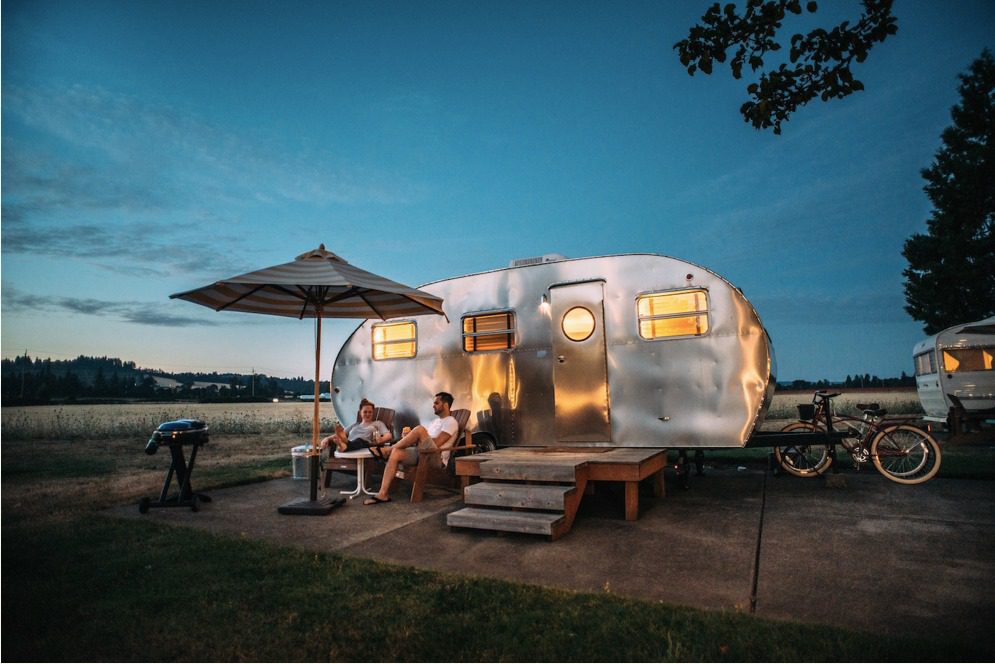 Travel Trailer: One of the most common RVs, these compact homes can be towed by a car, SUV or pick-up truck and come with all the conveniences of home.
Hybrid Travel Trailer: A cross between a hard-side travel trailer and a tent-camping trailer, with ends that pull out to offer more sleeping space, while still being lightweight.
Truck Camper: They are designed to sit in the truck bed with all the conveniences of a larger RV, allowing your truck to be free to tow boats, snowmobiles, ATVs, etc.
Toy Haulers: Also known as a sport-utility RV, it allows you and your "toys" (jet skis, ATVs) to travel to off-road destinations without leaving behind the comforts of home. They feature a swing-down ramp that gives RVers easy access to all the fun.
Tent Trailer: Commonly referred to as pop-ups and fold-down trailers, they are often bought as a first trailer since they are lightweight enough to be towed by nearly any car.
Fifth Wheel Trailer: RVs that are towed by pickup trucks using a special "fifth wheel" hitch and are incredibly spacious, while still being easy to handle.
Most similar to a cottage and are designed for only an occasional relocation. Once on-site, they must be connected to local utilities and there are fully winterized versions available. Park models are equipped with luxurious sleeping, dining, cooking and bathroom facilities.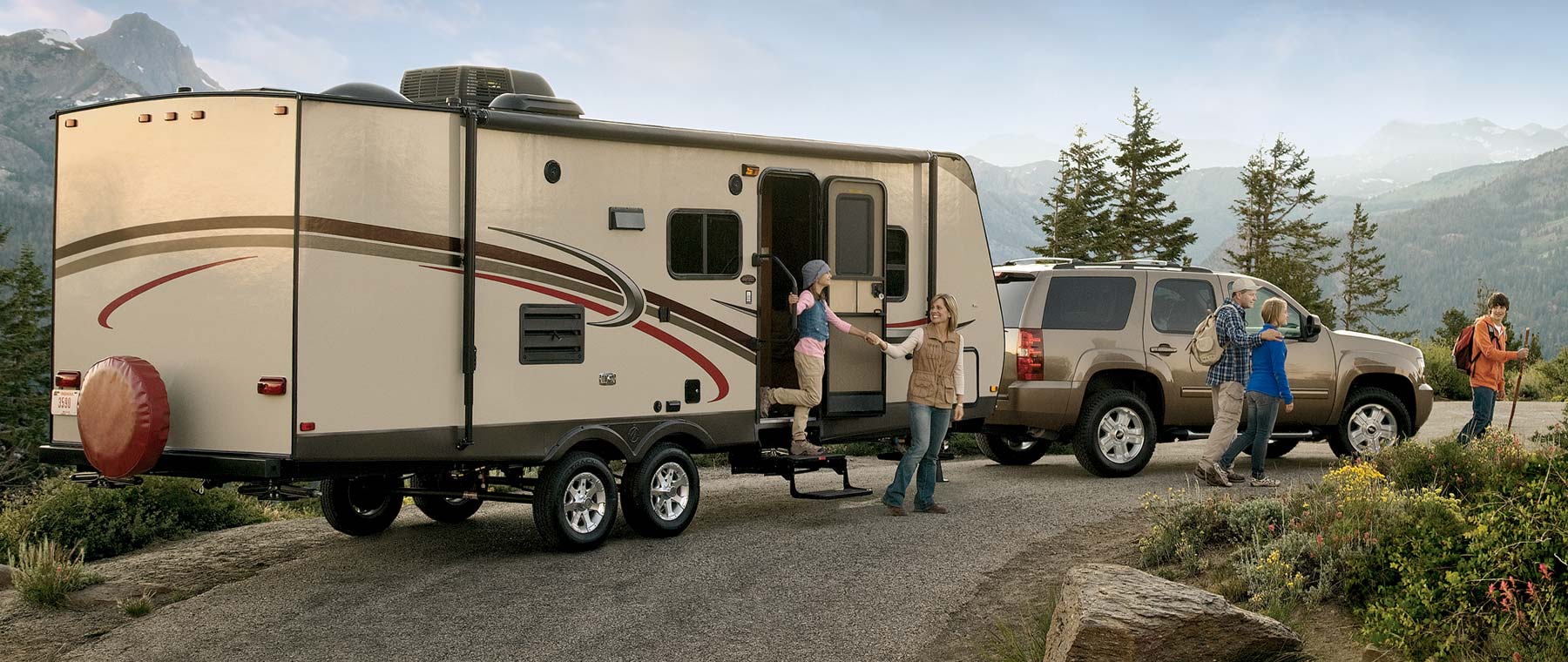 Built for seasonal use only and are designed for occasional moves using a heavy-duty tow vehicle and often require a special highway permit.
Inspiring Reads to Get You Road Trip Ready…
RV travel is poised to become one of the summer's fastest-growing trends and is seen by many as a viable option for social distancing. We reached out to women RV owners for their tips to help you stay safe.
When Questions Lead to Amazing Travel Experiences Have you ever been somewhere and have a question bubble up in you that cannot be contained and you find yourself asking it? Something as simple as "what is that?" or "where does that alley lead?" Sometimes that...
Guest writer Regina Winkle-Bryan helps us plan a road trip in her home state, Oregon.