Global marketplace offers women-friendly tours and retreats, supporting solo women and small businesses around the world
March 8, 2023 — In celebration of International Women's Day and Women's History Month, JourneyWoman is expanding its  Women's Travel Directory, the largest resource in the world for women-friendly and women-only travel.
With hundreds of 2023 tours for women, the JourneyWoman Women's Travel Directory is the only global resource for safe, women-friendly travel, searchable by destination and type of activity. In 2023, the Directory is expanding its Accessible, LGBTQ+ and Indigenous tours, and deepening its  Accommodation resources for women. JourneyWoman already offers accredited guides free listings.
"Our Women's Travel Directory provides solo women with hundreds of safe, curated tours that are aligned with their interests, such as wellness, hiking, culinary, safari, textiles, writing and art," says Carolyn Ray, CEO, JourneyWoman. "Not only do we have women-only tours from established companies and long-term partners such as Intrepid,  Trafalgar,  Insight Vacations, Wild Women Expeditions, Girls' Guide to the World and European Experiences, we also support guides, small businesses and women entrepreneurs who offer experiences designed by women, for women, ranging from adventure to wellness retreats as well as walking and accessible travel experiences with companies like Wheel the World. In 2023, we will be expanding our Accommodation section to include a variety of safe, affordable places for solo women to stay, based on recommendations from women."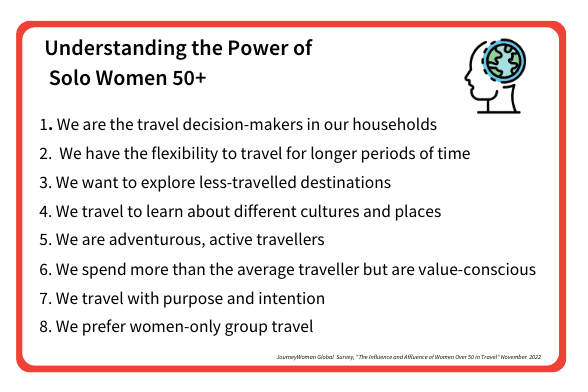 JourneyWoman's most recent global study,  "The Influence and Affluence of Solo Women 50+ in Travel",  shows that women over 50 are the primary decision makers in their households, spend an average of US$3,000 per week on travel and plan on taking two or more trips per year. The research shows that when it comes to group travel, 65% look for tour companies that offer women-only or solo trips for women, and look for companies that use female guides, work with local women entrepreneurs and have female leaders.
In addition, for International Women's Day 2023, JourneyWoman is hosting it annual month-long annual photography exhibition,  "Women Leading the Way",  which features women's tour operators and the actions they are taking to empower women through their businesses and what women travellers can do to support other women when they travel.
Group travel  is often the first step for new solo travellers  seeking safe, customized experiences designed by women who understand their unique needs. In 2022, tour operators in the JourneyWoman directory reported that  77% of all tours booked were with women over 55.  More than 83% of Directory members offer women-only groups, and 60% cite a growing trend to smaller groups. To support solo travellers, most Directory members offer roommate matching services and the option of single or double occupancy rooms.
JourneyWoman verifies each business and also offers reviews for tour operators to receive feedback from guests against key criteria most important to women, including cost/value for money, destination, reputation, and safety/ accessibility. There is also a new criteria this year — sustainability — to help drive consideration of this as a factor in decision-making. Those that meet certain criteria receive a "JourneyWoman Verified," badge and receive additional privileges in the company's membership program.
In addition to an annual profile and tour listings, Directory members are also invited to participate in editorial features, marketing campaigns, and events to reach JourneyWoman's mailing list of over 60,000 solo female travellers. Members are also invited to participate in monthly networking calls and a private group to foster information sharing and collaboration opportunities among tour operators. JourneyWoman is offering a 23% discount to tour operators who join our Women's Travel Directory by Sunday, March 12. This offer is open to any company that has not been part of the Directory or the previous WomenTravel.info site (use code JWIWD2023). For more information or to advertise in the Directory, visit  JourneyWoman.com. 
About JourneyWoman
Founded in 1994, JourneyWoman™ is the world's first solo female travel resource and one of the most popular and trusted online women's travel brands in the world. JourneyWoman operates the world's largest Women's Travel Directory, with hundreds of women-friendly tours, retreats, guides and accommodations to support small tourism businesses around the world. To learn more, visit Facebook, Instagram, Twitter, or LinkedIn. JourneyWoman is a registered trademark of Journeywoman Enterprises Inc.
Contact: Carolyn Ray, CEO, JourneyWoman, editor@journeywoman.com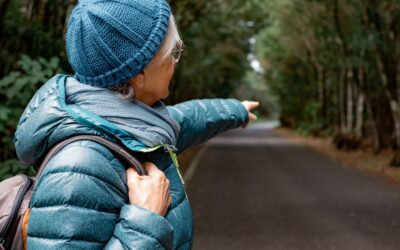 JourneyWoman's latest survey of women over 50 shows a trend to off-season travel, less-travelled places and longer trips.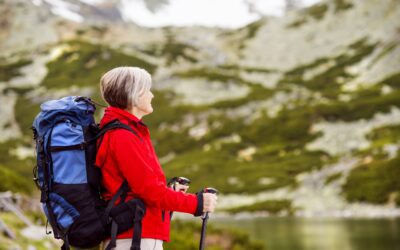 Women's Travel Directory adds membership tier for startups and new partners to help growing tour companies connect with women 50+.
For Women's History Month, TravelPulse profiled 17 women of influence transforming travel, including JourneyWoman CEO Carolyn Ray.