Lead image: The 2023 Most Influential Women in Travel / Photo from TravelPulse 
TravelPulse recognizes 17 women for Women's History Month
March is Women's History Month, and when leading travel industry publication TravelPulse was compiling its list of influential women, journalist Mia Taylor included JourneyWoman CEO Carolyn Ray. Ray took over JourneyWoman from its iconic founder, Evelyn Hannon in 2019, at the request of Hannon and her family. Over the past four years, Ray has worked through the pandemic to expand JourneyWoman's breadth of publishing and be of service to solo women around the world.
'It's an honour to be included among such incredible women, including my dear friends Lola Akinmade and Christine Winebrenner Irick," Ray said. "It gives me great joy to advocate for women over 50 in travel — but I couldn't do it without the support of our readers, our Women's Advisory Council, editorial team and our partners in our Women's Travel Directory. I'm also so grateful for our small but scrappy team who makes amazing things happen every day. We are all stepping forward into the future together, with the strong vision that Evelyn created almost 30 years ago." 
Taylor wrote: "In honor of Women's History Month, we're shining a light on some of the most influential women in travel for 2023. Each individual on this list was named by peers as a leader, change maker, and visionary in her own way. At TravelPulse's request, the fascinating women on this list shared insights about what motivates them, what inspires them to keep going each day, and what gives them hope."
Congratulations to all the incredible 17 women listed. You can read the full article here.
JourneyWoman is the world's first and oldest solo travel publication for women
Excerpt from Taylor's article:
"Carolyn Ray has been a driving force in empowering women to travel solo and fostering a well-connected community of women travelers. In 2019, after 25 years in senior consulting roles, she took over JourneyWoman, the world's first publication for solo women travelers.
While JourneyWoman has always been an important source of inspiration for solo women, under Ray's leadership the brand continues to expand as Ray works to empower women to live their best lives, while also supporting women entrepreneurs and small businesses through the publication's Women's Travel Directory.
"As the CEO of the world's largest and oldest solo travel publication, I feel a deep sense of responsibility and accountability to continue the legacy of JourneyWoman," says Ray. "I also want to represent my readers and give mature women a voice in an industry that they feel has ignored them. I also love that we're leading discussions that aren't happening at all at any other women's solo travel publications, around issues like human trafficking, ageism and accessibility. Four years ago, I transitioned into travel and full-time travel writing, and I have loved every single moment of it."
Carolyn Ray, after walking the Camino de Santiago / Photo provided by Carolyn Ray
Advocating for Women over 50 in Travel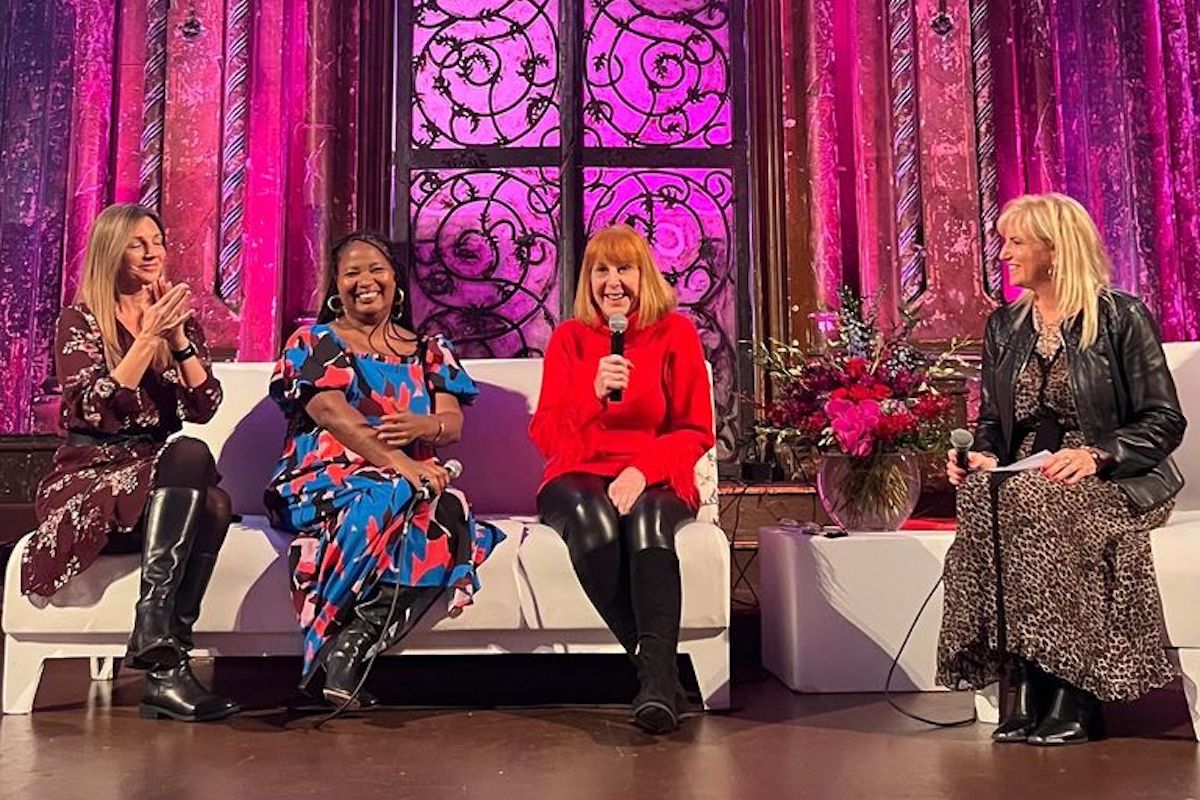 The "Kickass Solo Women over 50" panel at Women's Travel Fest in March 2023
Adventure.com: Invisible No More: The Rise Of the 50+ Woman Traveller
Written by journalist Claudia Laroye, this article speaks to the importance of women over over 50 in travel and our recent study on Women Over 50.
"A global study of 1,000 mature women conducted in December 2022 by Canadian travel publication JourneyWoman™, found that women over 50 are empowered, prefer to travel alone, and are seeking adventurous experiences in bucket list destinations.
"It's time to relinquish the stereotypes and attitudes of the past and embrace the wisdom that these mature women bring to travel. Women over 50 are adventurous, curious and empowered to make their own financial decisions." – Carolyn Ray, CEO, JourneyWoman"
For more, visit our Media Centre.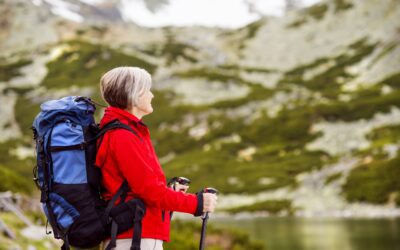 Women's Travel Directory adds membership tier for startups and new partners to help growing tour companies connect with women 50+.
JourneyWoman expands global marketplace for women-friendly tours, retreats, guides and accommodations, supporting women and small businesses.
Trafalgar Tours sponsors "Kickass Solo Women Over 50" panel to profile adventurous women at Women's Travel Fest 2023 in New York City.