The Influence of Women Over 50 on Travel
Christine Winebrenner hosts Soul of Travel. Now in its fourth season, this one-hour show honours the passion and dedication of women making a positive impact in tourism.  Women like Norie Quintos, Celine Cousteau, Nikki Vargas, Patricia Schultz and now – Carolyn Ray, CEO, JourneyWoman.
In each episode, Christine interviews industry professionals, seasoned travellers and community leaders who know travel is more than a vacation. It is an opportunity for personal awareness and it is a vehicle for change. We are thought leaders, action takers, and heart-centred change makers. 
Season Four: Episode 103
Listen to all of Season 4 here. 
Empowering Women to Travel Solo with Carolyn Ray
Women travelers are creating multiple communities of their own, as well as coming together to demand rights and representation. In an era where solo women travel and sustainable tourism are moving from trend to norm, communities are all the more critical for informing, inspiring, and empowering women to travel well.
Christine's guest today, Carolyn Ray, encourages female solo travelers to go out and explore the world.
Carolyn Ray believes that anything is possible when you set your intention and follow your intuition. After 25 years in consulting, most recently as the CEO of Interbrand Canada, she gave up everything she owned to travel full-time after a transformative trip to Kenya with her daughter in 2018.
The following year, through a series of coincidences, she unexpectedly became the owner of JourneyWoman, the beloved women's solo travel publication founded in 1994 to empower women with travel as a shared passion.
In this episode, Christine and Carolyn discuss:
Creating a space where the wisdom of women is revered and sacred

Connecting with women around the world

What is different about a community of women in travel?

Solo travel is a path that helps us to get to all these different places

How JourneyWoman came to be

The importance of embracing the knowledge of the women who have gone before you

When you have that many women together, you can really impact that change
You can listen to the podcast on your favorite listening app Apple Podcasts or Spotify.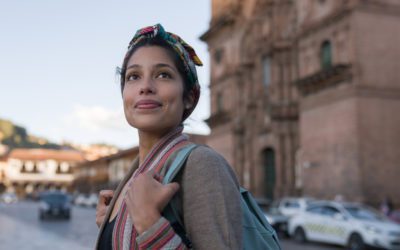 Three experienced travel advisors share how they help women navigate unrelenting change, find deals and discounts, and unravel the complexity of travel insurance.
From hiring women to donating menstrual supplies, here are 12 things we can do to support and empower women through travel.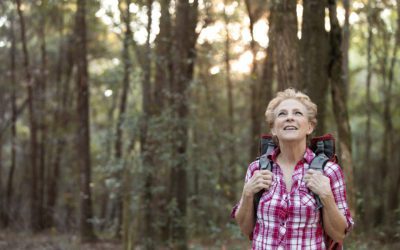 Advice from women who have been travelling to help you prepare for a new world of travel starting with having the right mindset.