Connect with like-minded women around the world
JourneyWoman Holiday Social
December 7, 2023, 7 pm ET 
Welcome to our 2023 Holiday Social, a time to connect and share our travel dreams for 2024. This year's Holiday Social will have prizes, exciting news and singing!
Webinar: Discovering the Arctic
Tuesday, January 11, 2 pm ET 
Join us and to learn about this less-travelled destination with Wild Women Expeditions. 
Get all your questions about the Arctic on this exclusive webinar with Wild Women Expeditions. There is no cost to attend!  Make sure to check out our Small Ships section to learn more. 
JourneyWoman Travel Book Club
Wednesday, February 21, 2024, 8 pm ET 
The Storied Life of AJ Fikry, by Gabrielle Zevin
If you love books and bookstores, you'll love this story of second chances, voted #2 by our readers in our 2024 book poll.
Fikry's life is not at all what he expected it to be. He lives alone, his bookstore is experiencing the worst sales in its history, and now his prized possession, a rare collection of Poe poems, has been stolen. But when a mysterious package appears at the bookstore, its unexpected arrival gives Fikry the chance to make his life over—and see everything anew. There is no cost to attend but participation is limited to 50 people. If you sign up, please show up. Calls are recorded and shared on our Youtube channel.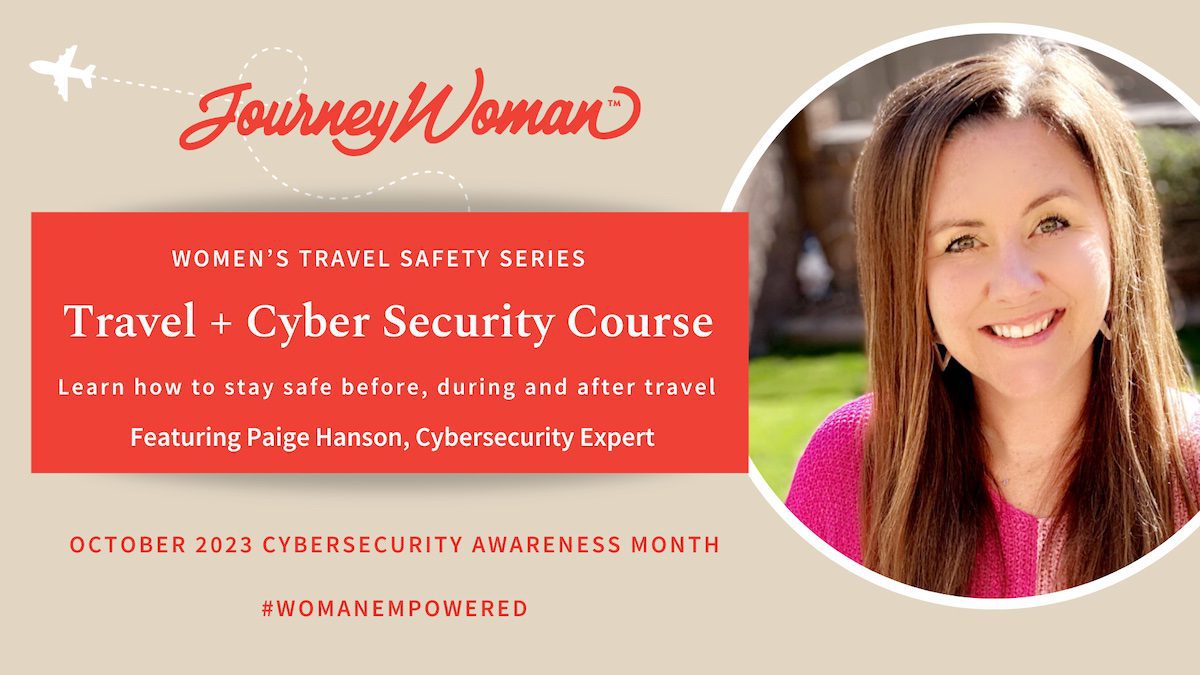 New Online Course: Travel and Cybersecurity, with Paige Hanson
Sign up now and learn more here.
To help increase awareness of online safety, we've partnered with digital safety expert Paige Hanson, just in time for Cybersecurity Awareness Month (October).  Cybersecurity Awareness Month began in 2004 to provide consumers and businesses with tools to stay safe and stop cybercrime.  Our new course features consumer and digital safety expert Paige Hanson, a certified Identity Theft Risk Management Specialist.  Paige previously participated in two well-attended webinars in the spring, and received rave reviews.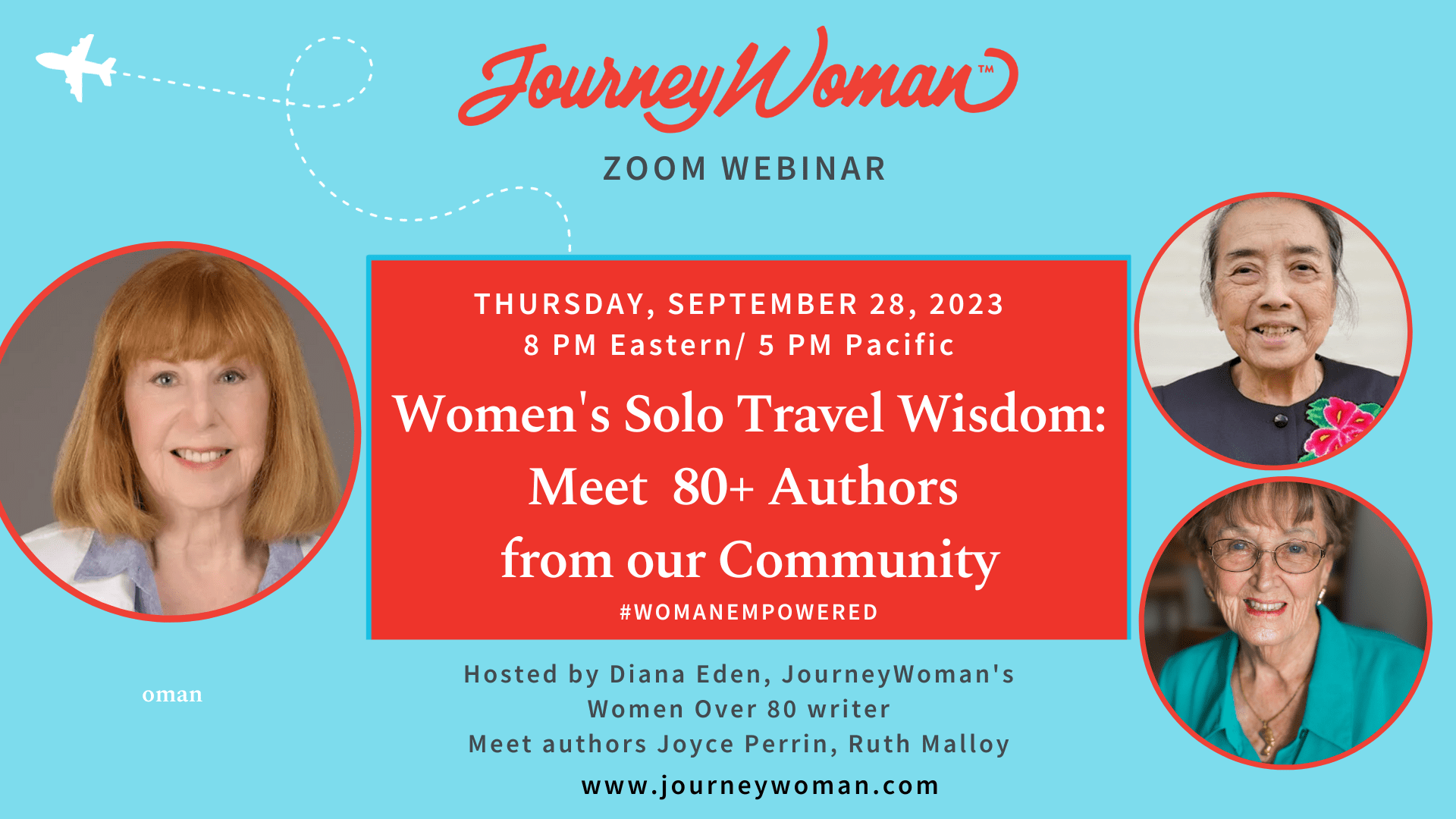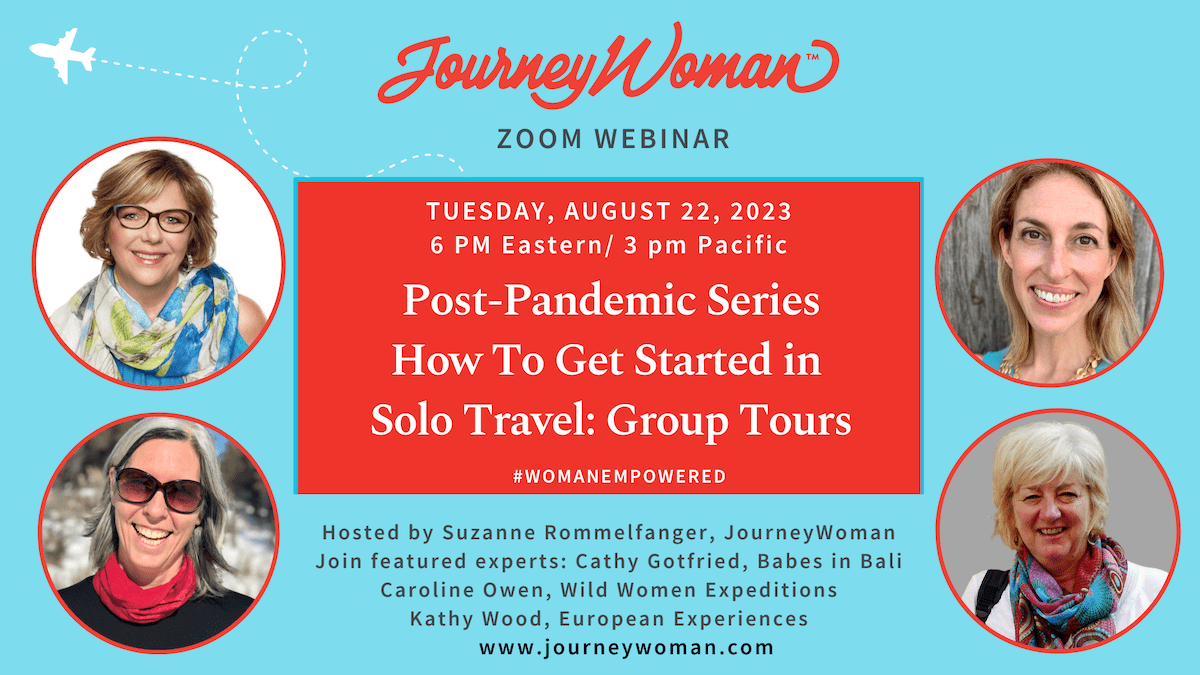 Recorded Webinar: Post-Pandemic Travel – How To Get Started in Solo Travel: Group Tours (August 22)
Curious about solo travel but not sure how to take the first step? Many women considering their first post-pandemic solo trip look at group tours as a cost-effective, hassle-free option. But how do you choose the tour that's right for you? Our expert panel of women-owned tour operators will help you understand what has changed since the pandemic, who should go on a tour and how to evaluate the value of tours, including pricing, inclusions and safety.  
Watch the webinar recording here on our YouTube channel.