Last updated on April 22nd, 2022
Celebrating Self-Love and Our Love of Travel, Together
By Nadine Lavoie, JourneyWoman 
February 14 is celebrated worldwide as an occasion for romantic love. However, for some of us, the traditional way of celebrating this day might be different, especially if you are a Solo Woman.
Love can be celebrated and interpreted in many ways. What if we could expand this celebration of love to another level and incorporate the love of self, or even the love for what we are passionate about – TRAVEL!
On February 14, we're hosting a JourneyWoman Valentine's event just for you – a love festival of sorts, where we'll share our letters and wisdom.
Join us on February 14 at 3 pm EST for a Special Celebration.. of YOU!
What would you write to your younger self about travel?
What lessons and wisdom could you share with other women?
Nadine's Travel Story
Several years ago, I took a stand. I decided that I was worthy of receiving love, even if I had no life partner.
I decided to celebrate ME!  I asked myself: "what is one of the things that makes my heart vibrate with joy?"  The answer: Travel!
Travelling brings me new life experiences by exposing me to different environments and inviting me to try something different.
It helps me discover new aspects of myself.   I would not have found these additional layers of myself if I remained only surrounded by the same daily life events and elements.
Travelling opens my heart by seeing beautiful differences in people, culture, values, lifestyle, natural environment, architecture, and more.
It provides personal accomplishment by learning new things, whether from witnessing a different way of life, listening to a historical narrative from tour operators or discovering how self-reliant you can be when alone in a new country.
Travelling can also be your best friend for life by contributing to remarkable life's milestones or giving your everyday life a "vacation" when creating excitement and adventure for your mind, body and soul.
My letter to my younger self 
Write yourself a love letter… and share it with us!
Let's inspire each other
We all have great travel lessons, memories, and wisdom to pass down and inspire others. Let's be adventurous, take a chance. Let's share our wisdom with each other!
What would your older self tell your younger self in a love letter about travelling?
Would it be about:
• The first time you fell in love with travel.
• How travel makes you feel?
• A discovery you made about the world, about yourself?
• What you wish you knew then about travel?
• What advice would you give another woman?
• What would you be missing out on if you didn't travel?
• Or simply, what does travel bring to your life?
Send your letter by Friday, February 12. 
use the form below. Thank you!
Using the submission form below, please send us:
Your letter to yourself
A photograph of your younger self
We'll publish a selection of these letters (with your agreement) on JourneyWoman.com.
We invite you to  read your letter live during our Travel Love Letter Valentine Zoom Event!
Event Details – Join me, Nadine! February 14, 2021 at 3 pm EST
Want to have a little more fun? Here are 5 ways:
1. Dress up your drink: When I want to feel special, I enjoy my almond chocolate milk in my champagne glass. I don't use them very often, so why not!
2. What to Wear: Wear red or anything that makes you feel loved and fabulous!
3. Bring your Heart: Buy or create a heart using anything in your home. It could be made of paper, a delicious heart-shaped cake, a drawing, valentine costume & make-up, or anything else your creativity is inspiring you to turn into a heart. Let's have some fun!
4. Cook up a little delicacy:  With so many cooks and chefs in our community, I'm sure you can come with great dishes to share! Or just bring chocolate! 
5. Not the video social fan: No problem! Just sit back, relax and honour us with your presence. You don't have to do or say anything if you choose to. Your smile will be sufficient!
Did you know…
How do I love thee? Valentine's Day Japanese Style
To keep things simple, in Japan, Valentine's Day cards are not commonly given, and it is traditionally only the women who give gifts. Historically, women were thought to be shy, and this holiday provides the opportunity to express feelings through the giving of a gift.
The most popular item to give is, of course, chocolate! There are two types of chocolate gift-giving: Honmei-Choko, which means "true love chocolate," and is only given to loved ones; and Giri-Choko, which means "obligation chocolate," and is given to friends and colleagues as a token of appreciation. Recently, new trends have emerged, and now one can give Tomo-Choko, "friend chocolate," to one's friends, and if a man chooses to buck tradition by giving chocolate to a woman, it is called Gyaku-Choko, "reverse chocolate." Alternatively, if a particular box stands out, and you really want to gift it to yourself, you can purchase Jibun-Choko, "self-chocolate.
(Source: The Japan National Tourism Organization (JNTO) via Jesson Communications)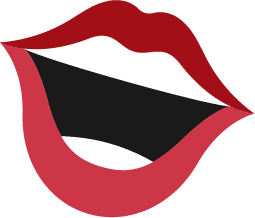 Switch up your love letters
Can you say, "I love you!" in Swahili? Kampanagan? Persian? 
Evelyn must have been on to something, because 'Say I love you in 100 different languages' is still one of the most popular on JourneyWoman.com. 
In what language will you share your love this Valentine's Day? 
Just for you: A Valentine's themed beverage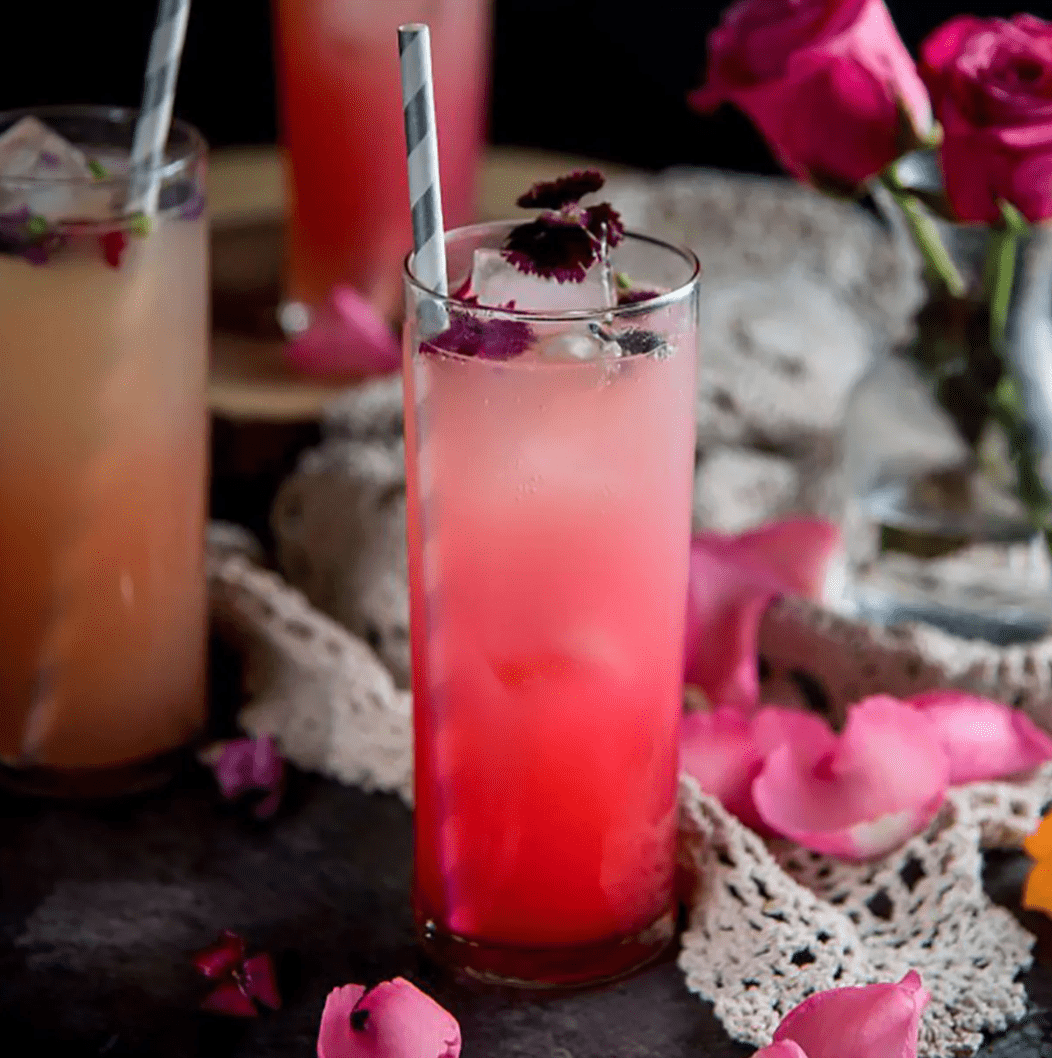 Ginger Rose Fizz
From the Falvour Bender, this gorgeous and refreshing Ginger Rose Fizz is made with rose syrup, lemon juice, ginger juice and club soda.
2

 fl oz vanilla rose syrup

 

or rose syrup

1

 

fl oz freshly squeezed lemon juice

 

strained

1

 

fl oz fresh ginger juice

Club soda to top

Edible flowers and ice to serve
If you're using club soda – you can mix rose syrup, ginger juice, lemon Juice together in a 2 : 1 : 1 ratio, and store it in the fridge. If you're using ginger beer – you can mix rose syrup and lemon juice at 2 : 1, and store it in the fridge.
Write a Letter to Your Younger Self
Please share your beautiful Travel Love Letter with us!
We are so excited to hear them, and what a wonderful gift it is to inspire and share with other Travel Lovers.
Don't be shy!
If you are comfortable, you could read your letter live during our event. Let our mind travel with you in your journey.
Just let us know!