Last updated on July 19th, 2021
Featured image:  Hellenic temple at Corfu island, Greece, from Envato Elements
Steeped in myth, Corfu remained virtually untouched for generations
By Carolyn Ray, Editor-in-Chief, Publisher, JourneyWoman
Continuing our theme of exploring alternative lifestyles (most recently with Ann Vanderhoof's An Embarrassment of Mangoes — an account of a two-year midlife break during which she sailed from Canada to the Caribbean), our book selection this month is Emma Tennant's "A House in Corfu: A Family's Sojourn in Greece."
In this memoir, London-based Tennant shares stories of her parents' decision to buy a parcel of land on a remote part of Corfu and build Rovinia, a house inaccessible by road. In 1965, her parents moved to Corfu permanently and Tennant came to know the island intimately. Not only does the book detail the challenges of building Rovinia, it also gives a glimpse into island life and the joy of belonging to a timeless world: the world of vine, olive, and sea.
There is no question that the Greek Islands are stunning but Corfu has a special mystique all its own. Women with an interest in history will appreciate the many references to Greek mythology – the fact that the house sits above the bay where Odysseus is said to have been shipwrecked is fascinating. 
Culture Trip says: "Named after the beautiful nymph Korkyra, Corfu is bathed in myths. The daughter of Asopos and Metope and sister of Aegina, Korkyra fell in love with Poseidon, who abducted her and took her to an unnamed island, which then took her name – Korkyra, or Corfu. The island is also home to the Achilleion Palace, built by Empress Sisi of Bavaria. The palace was of course named after Achilles, who was dipped into the enchanted river Styx by his mother to protect him. As you know, the protection worked except at the heel, where his mother was holding onto him. A fierce warrior who played an important part in the Trojan War, he was killed by an arrow to his ankle." 
About the Author
Born in London in 1937, Tennant worked as a travel writer and then as an editor for Vogue. She produced gothic fantasies, postmodern fairytales, prequels, sequels and literary doubles. A vivid reader of the classics, she described herself as "a ventriloquist" and also as "a feminist – among other things". Her novels return again and again to the bifurcated lives of women. Before her death in 2017, Emma Tennant published over 30 novels over a 50-year period, starting in the early 1970s. 
Did you Know? 
According to the Guardian, Rovinia House can be rented with CV Travel (0870 606 0013). The house, with separate guest annex, sleeps nine, and costs £2,520 to rent for one week in August, including daily maid service and cook. 
Your book club co-hosts, Wendy and Carolyn, invite you to join us for a Caribbean interlude with Ann'sbook and join us at our monthly book club on June 16 at 8 pm EDT, for a facilitated discussion, its themes, and the Islands of the Caribbean. Our book club operates on a Pay-What-You-Can model. We thank you for your generosity and kindness.
Please note, as of June 1, our event registration will change to Eventbrite. You will still be able to access future book club meetings on our site but the ticketing will come from Eventbrite. More details to follow. Thank you! 
From Sand to Sea: A JourneyWoman Experience Just for You! 
We've partnered with the Wordy Traveler to offer you a special subscription box that will include three paperback books (or a code for ebook download), a limited-edition fine art print that captures the beauty of travel, and ethically sourced premium tea evocative of the region.
Books include: 
Morocco to Timbuktu: An Arabian Adventure by Alice Morrison
An Embarrassment of Mangoes: A Caribbean Interlude by Ann Vanderhoof 
A House in Corfu by Emma Tennant
We're also including a brand new JourneyWoman luggage tag (made from recycled plastic) and a JourneyWoman safety whistle/keychain. (These aren't available yet so you are seeing them first!) 
Book Club Discussion Questions (Wednesday, July 21, 2021, 8 pm EDT)
1. What was your favourite part of passage of the book and why?
2. What had been your experience with Corfu prior to reading the book? Did it confirm or conflict with your impression of the island?
3. One review of the book said, "This book is a terrible disappointment if one is looking for plot, character development, reader involvement, etc. However, it's wonderful if one is an architect, a civil engineer, and/or a horticulturist." Do you agree or disagree with the statement? Why? 
4. A House in Corfu shows the huge changes in island life since the time of the building of the house, and celebrates, equally, the joy of belonging to a timeless world; the world of vine, olive and sea. What specific timelessness appealed to you? How do we see the passing of time?
 5.Which characters would you have liked to have seen drawn out more in the book?
 6.How did the time that the book refers to "come through" in the book? The 60s, major changes to women's roles, etc?
We'd Love Your Photographs and Tips on Corfu and Greece! 
Do you have photos of Corfu to share? Send them to editor@journeywoman.com with a brief description and a tip, and we'll share them in the session!  
Featured articles on Greece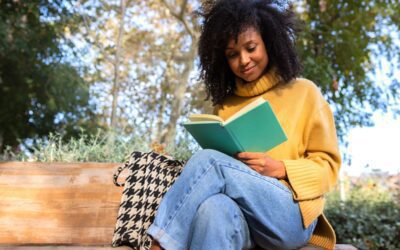 TripFiction's Tina Hartas helps us travel by book to 12 countries that solo women plan to visit in 2023, from Africa to Peru.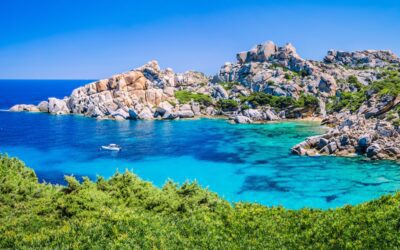 These ten books set in the Mediterranean will have you planning travels to less-travelled islands like Alba, Crete and Sardinia in no time!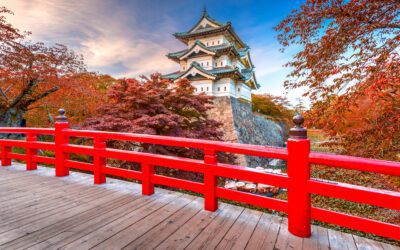 When it comes to 2023 travel, 12 countries top the list for solo women over 50, according to our latest survey results.
Your Imagination Can Take You Places
Now more than ever, we're finding camaraderie and inspiration through novels. Join us each month as we discuss a different book, suggested by our community, about a faraway land.