Last updated on March 8th, 2023
About this Book
By Carolyn Ray
 "I move throughout the world without a plan, guided by instinct, connecting through trust, and constantly watching for serendipitous opportunities" – From the Preface
Tales of a Female Nomad is the story of Rita Golden Gelman, an ordinary woman who is living an extraordinary existence. At the age of forty-eight, on the verge of a divorce, Rita left an elegant life in L.A. to follow her dream of connecting with people in cultures all over the world. In 1986 she sold her possessions and became a nomad, living in a Zapotec village in Mexico, sleeping with sea lions on the Galapagos Islands, and residing everywhere from thatched huts to regal palaces.
She has observed orangutans in the rain forest of Borneo, visited trance healers and dens of black magic, and cooked with women on fires all over the world. Rita's example encourages us all to dust off our dreams and rediscover the joy, the exuberance, and the hidden spirit that so many of us bury when we become adults.
Grab your backpack! This is going to be a good one!
Our Take on this Novel
This book is definitely a 5-booter! Not only was it resoundingly loved by everyone on our call, it inspired us to embrace nomadic and solo travel! Rita was so incredibly brave, and at a time when technology was only in its infancy – no internet, no mobile phones. She truly embraced the cultures she visited, without fear and great respect to 'leave things as she found them.'
On this call, we shared our solo travel tips, the differences between men and women,  travel with partners and many topics that reinforced the ethos of generosity and adventure of a JourneyWoman!
Solo Travel Tips worth sharing:
– Have your main meal during the day and avoid drinking at night
– When asked "is this your first time in our city' – particularly by taxi drivers or strangers, always say NO!
– If lost in a city, ask a woman for help!
It was wonderful to have Cathy's expertise on Bali and her narrative of cultural differences and stunning photographs. Watch the video to learn more. Thank you to everyone for the wonderful discussion! 
 Carolyn and Wendy, your book club hosts 

Disclaimer: We are committed to being transparent about all content that we publish. We always encourage you to purchase or download your books from a local independent bookstore. Should you decide to purchase a book from Indigo Amazon or other bookstores on our site, JourneyWoman may earn a small commission, which helps us maintain this website and continue to produce our free monthly magazine and other free services. Thank you! 
<script src="https://bookshop.org/widgets.js" data-type="book_button" data-affiliate-id="7530" data-sku="9781565126107">
Tales of a Female Nomad, by Rita Golden Gelman
Recommended by: Kathy
Published in: 2002  
The true story of an ordinary woman living an extraordinary existence all over the world.
"Gelman doesn't just observe the cultures she visits, she participates in them, becoming emotionally involved in the people's lives. This is an amazing travelogue." —Booklist
More than a travel memoir, Tales of a Female Nomad is the story of a woman's rebirth. Rita Golden Gelman's real-life tale proves beyond a doubt that anyone can cast away the burdens of conventional life at any age and continue — or begin — to thrive.
ABOUT RITA
AUTHOR BIO
Rita Golden Gelman is the author of more than seventy children"s books, including Inside Nicaragua, which was one of the ALA"s Best Young Adult Books of 1988, and More Spaghetti, I Say!, a staple in every first grade classroom. As a nomad, Rita has no permanent address. Her most recent encampments have been in Mexico and New York City. 
Now 80 years old, she spent 30 years of her later life without a permanent residence. Rita has literally traveled around the world – living in often rural places in Mexico, Indonesia, Africa, Laos, Thailand, Guatemala, Colombia, India, Tanzania and more. Trained in Anthropology at UCLA, Rita mostly lived with families, immersing herself in local culture as much as possible.
OUR FAVOURITE  PASSAGES! 
Chapter 2: From time to time, I meet other women my age who are backpacking, but I rarely meet men over forty who are travelling alone.  Older men, it seems, are not as courageous as women; all those years of being responsible have diminished their capacity for adventure.
 Chapter 3: But I'm not running away.  I'm running toward…toward adventures, toward discovery, toward diversity.  And while I was in Mexico I discovered something intriguing: Once I leave the US I am not bound by the rules of my culture.  And when I am a foreigner in another country, I am exempt from the local rules.  This extraordinary situation means there are no rules in my life.  I am free to live by the standards and ideals and rules I create for myself. 
Chapter 16: Until I entered my nomadic life, I thought of 'friendship' as a relationship that needs years to develop.  To truly call each other friends, I thought, two people need a history together in which they share and celebrate and mourn the events in each other's lives over many years.  But my lifestyle doesn't give me the luxury of a shared history, and I need friends.
 So, like other long-term travelers I've met (all women), I have learned how to compress time through introducing early on in conversations, intimate details of my life.  My 'homelessness' is always a good way to begin.  And I openly talk about my divorce, my discovery of a nomadic alternative to a traditional life, and the joy and occasional loneliness that goes along with it.  Once I've opened the conversation with intimate details of my life, the usual superficialities of an initial conversation have been bypassed. 
Discussion Questions (these are a guide, we may have others too!)
1. What was your favorite passage and why?
2. Have you ever dreamed of doing what Rita did? What's standing in your way? 
3. Some of the time Rita travelled using Servas (https://servas.org/). Have any of you travelled with them, or other services that allow you to stay in someone's home in the visiting country?
3. What prevented Rita from traveling at the beginning of the book? Can you relate to this? 
4. She often is the only "older" person among young travelers. Has that been your experience?  How have different generations enhanced your travel? Share a story from your travels. 
5. What were some of the obstacles she had to overcome once she began traveling on her own? Have you experienced these? How did you overcome them? 
6. Why is it different for a woman to travel on her own as opposed to a man, and how did she overcome this obstacle? 
7. What lessons did Rita learn about politics and freedom when she was in Nicaragua?
8. What did she learn about spiritualism throughout the book? Have you had similar experiences? 
9. What impact did her travels have on her family? Her children? 
10. What was Rita's key to success as a Nomad? 
11. Based on what you've read in this book, or your own experience, what would your advice be to a woman who wants to travel solo and lead a nomadic life? 
SPECIAL GUEST
Cathy Gotfriend, Head Babe/ President, Erawan Tours/Babes in Bali
With a lifetime of wanderlust and 34 years in the travel business, Cathy loves creating unique individual travel arrangements to SE Asia.
As a Travel Agency owner and experienced Tour Manager/Leader, her goal is to create travel opportunities for women who might not otherwise feel confident about travelling internationally. She is very grateful to combine her love for Bali with making women's dreams come true.
Cathy is also a member of the JourneyWoman Advisory Council, a group of 13 women who generously support our ambition to help women travel safely and well.
At Cathy's request, we will be making a donation to an orphanage in Bali that helps children with special needs.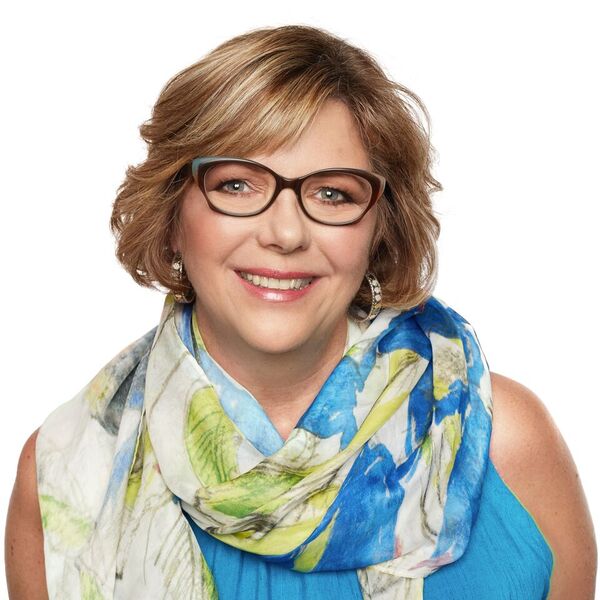 Your Imagination Can Take You Places
Now more than ever, we're finding camaraderie and inspiration through novels. Join us each month as we discuss a different book, suggested by our community, about a faraway land.