Last updated on March 8th, 2023
Featured image: Buddhist stupa in the Himalaya Mountains, Nepal / Photo by Galyna_Andrushko on Envato
Profoundly moving, this memoir is heartwarming and inspirational
by Carolyn Ray, JourneyWoman
 Our November Book of the Month, "Tell Them My Name",  is an inspiring true story that explores how even the most impossible dreams can come true when unlikely friendships are built across cultures. In this offbeat travel memoir written by Laura Maya, four strangers from three countries, with barely a common language between them, decide to adopt each other as family and take on the world.
When this book was strongly recommended by Sally Jane Smith, who hails from the same hometown as Laura in Australia, I reached out to Laura to let her know. Much to our surprise, we were both in Croatia and were able to meet in Dubrovnik for lunch on my last day there. She was en route to Montenegro. I was thrilled that I had the chance to hear about her journeys as a nomadic traveler for the past 21 years.
"I wanted to explore the beauty in our differences," she says to Sally Jane, who interviewed her about her reasons for writing the memoir and her conscious efforts to tell the story of Aama and Babba without 'whitewashing' the narrative. Her book took seven years to write out of respect for the Nepalese family she lived with in 2009, in a remote village high in the Himalayas.  
Buy "Tell Them My Name" Here!
Buy on Bookshop.org here
Buy on Amazon here
You can help support our Book Club: When you purchase a book using the links on our site, JourneyWoman receives a small commission from the bookseller. This is one of you ways you can help us maintain our beautiful website and editorial content.  
"This is a heart warming book that is beautifully written. You feel like a passenger alongside Laura as she writes of the trials and tribulations of language and cultural barriers as she and her husband travel into Nepal and then through Europe with their Nepalese 'parents'. I laughed and cried along as I read the book. A must read!" – From Amazon
Tell Them Ny Name – set in Nepal
About the Author,
Laura Maya
Laura is a writer, coach and culturally curious 'digital nomad. For more than 20 years, she has travelled slowly through over 60 countries with no fixed address.
She says: "I've learnt 4 languages, worked in 40+ businesses before starting my own and I've explored a lot of different careers along the way. I live in a van or out of a backpack, often in Australia, France, Nepal, Tonga or anywhere in between, and I run an online business which travels with me around the world." 
Learn more about Laura here. 
Laura Maya with her book in Dubrovnik, where we met! 
Travel to Nepal with a women-friendly tour company on the women's tour directory.
Book Club Discussion Questions (Wednesday, November 16, 2022, 8 pm EDT)
We may not get through all of these, but here are some thoughts to start our discussion!
Note: following the practice throughout most of the book, and how we as readers come to know them, we've referred to the two indigenous elders as Aama and Baba. It's important to note, though, that their names are Dar Kumari Gurung and Nar Bahadur Gurung.
The book is set primarily in Nepal and France (with some chapters in Italy, Switzerland and the Netherlands). What has your experience with these locations been prior to this book? Did the settings feel familiar from your own travels there?
What was your favorite passage in the book and why?
The book begins with Laura Maya's relief at having reached Everest base camp, finishing a trek for which she wasn't adequately prepared.  Have you ever tackled a physical travel challenge, and did you train for it? How did it measure up to your expectations?
Wanting to "give something back," Laura Maya and David volunteer to help set up a library at a remote, mountainside school.  Do you have any experience with voluntourism?
The young French-Australian couple encounter difficult and sometimes traumatic issues in Nepal: the caste system, an awareness that their well-intentioned volunteer work might have been of more benefit to themselves than the community they'd hoped to serve, child marriage, and the ugly world of human trafficking.  Have you ever been faced with these kinds of confronting realities on your travels?
The Nepali visitors are less interested in tourist landmarks than in the practicalities of their French family's day-to-day existence. When you travel, what are you more attracted to: iconic sites or local lifeways?
If you have a garden, what might Aama think of it
Did you learn anything from Aama and Baba's visit to the supermarket?
On page 147-148, Laura Maya writes that "We have no idea why she's crying but we do know that when we travel—when we're disconnected from everyone and everything we've ever known—our emotions are much more intense." Is this something you've experienced?
In the early days of the trip, Aama and Baba are overawed by the luxury and ease of life in Europe. As time goes by, though, their insightful gaze cuts through the glossy exterior, asking uncomfortable questions about our way of life.  Did their observations lead you to think differently about our lifestyle?
Which of Aama and Baba's comments and actions – or Laura Maya and David's – surprised you the most? 
Gender expectations in Nepal are different to those in France and Australia, and Laura Maya and David's Nepali hosts find them hard to understand at first. How do Aama and Baba's observations about gender roles – and the author's assumptions about their observations – evolve throughout the book?
While the author questions her own motives and viewpoints from the start, did you feel there was any particular moment when she experienced a significant shift in perspective about the differences between French and Nepali culture, or her relationship with her Nepali 'parents'? Was there a moment when your own perspective shifted?
Did you learn anything new about Nepali customs?  What about European customs?
Featured articles on Asia
Featured image: Sandy enjoys an ethical encounter with elephants in Laos | Photo provided by Sandy  BibackThe joy of walking with elephants in Laos By Sandy Biback, Guest Writer As I get off the plane in Laos, I wonder why people stop in their tracks. Then I see it -...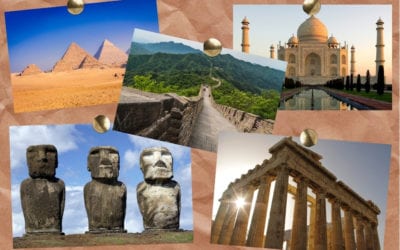 The top 10 UNESCO World Heritage sites that women say should be on every solo traveller's must-experience list.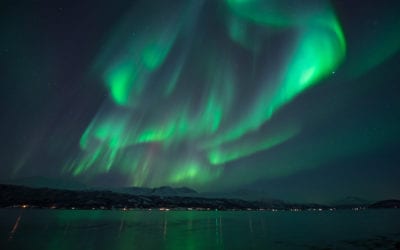 We reveal the top seven Once-in-a-Lifetime Travel Experiences recommended by women, including the Northern LIghts, the Camino de Santiago, Canada's Rocky Mountains, a Safari in Africa, an Antarctica expedition, Machu Picchu and Bali.
Your Imagination Can Take You Places
Now more than ever, we're finding camaraderie and inspiration through novels. Join us each month as we discuss a different book, suggested by our community, about a faraway land.