Last updated on March 8th, 2023
Featured image: Santa Maria della Salute church in Venice at sunset / Photo by photocreo on Envato
Discover the beauty of Italy with these 10 titles
by Tina Hartas, Co-Founder, TripFiction
Italy is one of the most beautiful countries in the world. It has scenery, culture, landscape and history and so much more.  Each region from North to South offers an individual experience for the visitor that has enthralled generations of visitors for centuries and continues to do so.
Choosing to read a book that is set in a chosen destination really helps to get under the skin of a place. It can add depth to an experience, help prepare and entertain for an upcoming trip or offer a way of reflecting on a past visit and re-engaging with memories.
These days it is proving hard to travel, so one of the ways of really appreciating a location is to travel by book. In this way a reader can dive into a culture and area through the eyes of an author and really appreciate unique observations and reflections.
Enjoy your trip to Italy with these 10 titles, selected just for JourneyWomen!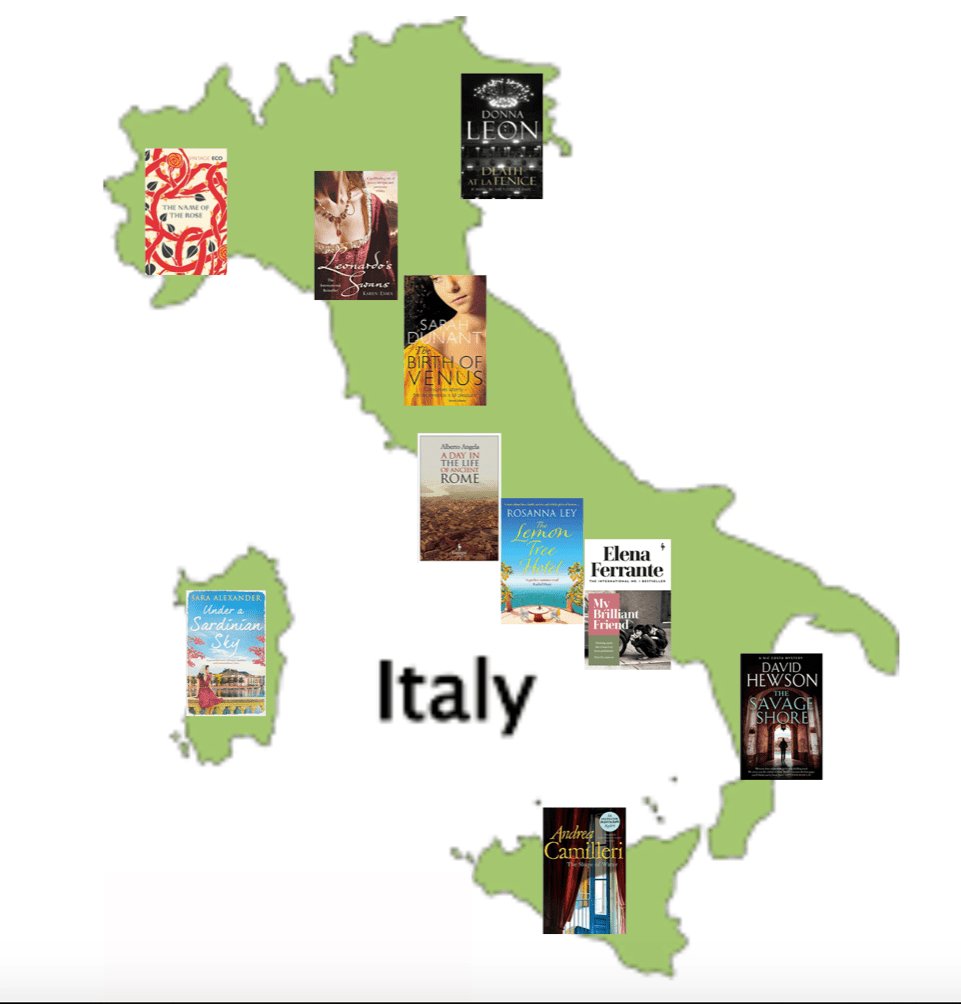 The twisted maze of Venice's canals has always been shrouded in mystery. Even the celebrated opera house, La Fenice, has seen its share of death … but none so horrific and violent as that of world-famous conductor, Maestro Helmut Wellauer, who was poisoned during a performance of La Traviata. Even Commissario of Police, Guido Brunetti, used to the labyrinthine corruptions of the city, is shocked at the number of enemies Wellauer has made on his way to the top – but just how many have motive enough for murder? The beauty of Venice is crumbling. But evil is one thing that will never erode with age.
If you enjoy this, the first in the series, then you have the upcoming pleasure of another 30+ titles in the Guido Brunetti series.
This extraordinary voyage of exploration, guided by Alberto Angela with the charm of a born storyteller, lasts twenty-four hours, beginning at dawn on an ordinary day in the year 115 A.D., with Imperial Rome at the height of its power. The reader wakes in a rich patrician home and discovers frescoes, opulent furnishings and richly appointed boudoirs. Strolling though the splendors of the Roman Forum, one overhears both erudite opinions from learned orators and local ribaldry floating out from the public latrines.
One meets the intense gazes of Roman matriarchs strolling the streets, looks on as a banquet is prepared, and is afforded a peek into the sexual habits and fetishes of Roman patricians and plebs.
This is the first in Andrea Camilleri's wry, brilliantly compelling Sicilian crime series, featuring Inspector Montalbano. 
The goats of Vigàta once grazed on the trash-strewn site still known as the Pasture. Now local enterprise of a different sort flourishes: drug dealers and prostitutes of every flavour. But their discreet trade is upset when two employees of the Splendour Refuse Collection Company discover the body of engineer Silvio Luparello, one of the local movers and shakers, apparently deceased in flagrante at the Pasture. The coroner's verdict is death from natural causes – refreshingly unusual for Sicily.
But Inspector Salvo Montalbano, as honest as he is streetwise and as scathing to fools and villains as he is compassionate to their victims, is not ready to close the case – even though he's being pressured by Vigàta's police chief, judge, and bishop.
Picking his way through a labyrinth of high-comedy corruption, delicious meals, vendetta firepower, and carefully planted false clues, Montalbano can be relied on, whatever the cost, to get to the heart of the matter.
The twenty-eighth and final novel in the Montalbano will be published 14 October 2021.
At the heart of this book is the complex relationship between two of Leonardo's muses and patrons at the court of Milan: The d'Este sisters, Isabella and Beatrice, who are betrothed to two very different men. Isabella marries the Marquis of Mantua, her childhood sweetheart, and Beatrice marries Ludovico Sforza – twice her age, and living openly with his mistress. The two marriages set the two sisters on a course for supremacy. But when Ludovico's grand plan to control Europe begins to crumble, immortality through art becomes a luxury, and the two sisters must make choices between loyalty to their family and survival in the treacherous political world. It is during this time that Leonardo paints the Last Supper and the Mona Lisa. A beautifully crafted book that brings the glittering world of the Sforzas – decadence, love, sex, glamour at the Court of Milan and Renaissance mores to life.
For Mina, a London-based travel writer, the enigmatic silence surrounding her aunt Carmela has become a personal obsession.
Carmela disappeared from her Italian hometown long ago and is mentioned only in fragments and whispers. Mina has resisted prying, respectful of her family's Sardinian reserve. But now, with her mother battling cancer, it's time to learn the truth.
In 1952, Simius is a busy Sardinian town surrounded by fertile farms and orchards. Carmela Chirigoni, a farmer's daughter and talented seamstress, is engaged to Franco, son of the area's wealthiest family. Everyone agrees it's a good match. But Carmela's growing doubts about Franco's possessiveness are magnified when she meets Captain Joe Kavanagh.
Joe, an American officer stationed at a local army base, is charismatic, intelligent, and married. Hired as his interpreter, Carmela resolves to ignore her feelings, knowing that any future together must bring upheaval and heartache to both families.
As Mina follows the threads of Carmela's life to uncover her fate, she will discover a past still deeply alive in the present, revealing a story of hope, sacrifice, and extraordinary love.
There is no shortage of incredible travel memoirs written by women. Here are 23 of our favourite authors, as recommended by our readers.
Alessandra is not quite fifteen when her prosperous merchant father brings a young painter back with him from Holland to adorn the walls of the new family chapel. She is fascinated by his talents and envious of his abilities and opportunities to paint to the glory of God. Soon her love of art and her lively independence are luring her into closer involvement with all sorts of taboo areas of life. On excursions into the streets of night-time Florence she observes a terrible evil stalking the city and witnesses the rise of the fiery young priest, Savanarola, who has set out to rid the city of vice, richness, even art itself.
Alessandra must make crucial decisions about the shape of her adult life, as Florence itself must choose between the old ways of the luxury-loving Medicis and the asceticism of Savanorola. And through it all, there is the painter, whose love will change everything.
A story about love, family secrets, and a little piece of heaven . . .

In the beautiful village of Vernazza, the Mazzone family have transformed an old convent overlooking the glamorous Italian Riviera into the elegant Lemon Tree Hotel. For Chiara, her daughter Elene and her granddaughter Isabella, the running of their hotel is the driving force in their lives. 

One day, two unexpected guests check in. The first, Dante, is a face from Chiara's past, but what exactly happened between them all those years ago, Elene wonders. Meanwhile, Isabella is preoccupied with the second guest, a mysterious young man who seems to know a lot about the history of the old convent and the people who live there. Isabella is determined to find out his true intentions and discover the secret past of the Lemon Tree Hotel.
The year is 1327. Franciscans in a wealthy Italian abbey are suspected of heresy, and Brother William of Baskerville arrives to investigate.When his delicate mission is suddenly overshadowed by seven bizarre deaths, Brother William turns detective. He collects evidence, deciphers secret symbols and coded manuscripts, and digs into the eerie labyrinth of the abbey where extraordinary things are happening under the over of night. A spectacular popular and critical success, The Name of the Rose is not only a narrative of a murder investigation but an astonishing chronicle of the Middle Ages.
The 'Ndrangheta is a ruthless mafia organisation, one of the richest and most powerful organised crime groups in the world. Completely impenetrable to outsiders, merciless when crossed, they run the savage Calabrian coast of Italy, their influence everywhere. So why has the head of this feared mob, Lo Spettro, offered to turn state witness?
Detective Nic Costa is sent deep into the mountains to infiltrate this mafia family, with Lo Spettro's help. With a new identity, Nic becomes one of their own. But one slip-up would mean the end not just for the investigation, but for Nic, and his whole team.
A modern masterpiece from one of Italy's most acclaimed authors, My Brilliant Friend is a rich, intense and generous hearted story about two friends, Elena and Lila. Ferrante's inimitable style lends itself perfectly to a meticulous portrait of these two women that is also the story of a nation and a touching meditation on the nature of friendship.
Through the lives of these two women, Ferrante tells the story of a neighbourhood, a city and a country as it is transformed in ways that, in turn, also transform the relationship between her two protagonists.
About TripFiction
TripFiction was set up to make it easy to find books and novels set in destinations around the world. Seeing a location through the eyes of an author is a fantastic way to get under the skin of a place and to get a unique take, a different way to appreciate the sights, sounds and scents. TripFiction was established 12 years ago and the first two years were spent researching the top titles and classics that were needed to form the basis of the database. Since then TF has grown exponentially. Publishers and authors regularly update us with new titles that are strong on location, the community members add books as they discover them and we now feature 2,300 + locations around the world. Learn more at tripfiction.com. 
Discover More Books About Travel
Five women's writing retreats to help women share their stories in Italy, France, Japan, Spain and Morocco.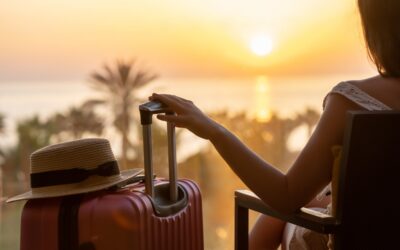 Author Becky Livingston shares the story of losing her 23-year old daughter, Rachel, and the solo journey that helped her to start healing.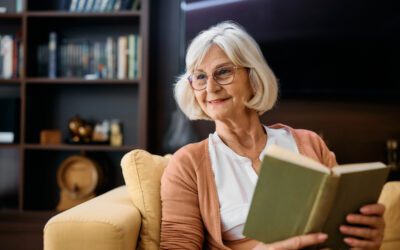 The JourneyWoman Book Club announces our next six reads, designed to spark your wanderlust and connect us as women.