Last updated on October 5th, 2023
Featured image: The coastal town of Cefalu, Sicily, visited by JourneyWoman Stephanie September 2021 / Photo by Daniel Paluzzi
My New Pandemic Checklist for Homestays
By Carolyn Ray, Editor, JourneyWoman
With longer stays dominating the vacation rental market, the search for safe, cost-effective places to stay is heating up. Our previous #TravelReady surveys have shown that women prefer homestays and small boutique hotels to larger resorts, and also take advantage of housesitting, hospitality services and volunteering in exchange for accommodation to keep costs down while travelling.
The trend of working remotely, which I embraced living in Mexico for three months last fall, is expected to continue, with more people working at home or having hybrid relationships with their employers. And, as more younger employees quit in the great resignation, there has also been an increase in retirement among adults ages 55 and older, according to Pew Research. 
Slow travel is poised to be the way of the future. For example, Airbnb says that the average trip length during the past two years has increased by about 15%, with stays of more than seven days now representing nearly half of all gross nights booked. Long-term stays of 28 nights or more continued to be its fastest-growing category by trip length. (Source: Reuters)
During my three months in Mexico, I stayed in 13 different homestays and small hotels. As I discovered, many places are still adapting to change and we can't believe everything we read on a website. Here are 10 tips to help you find the long stay of your dreams.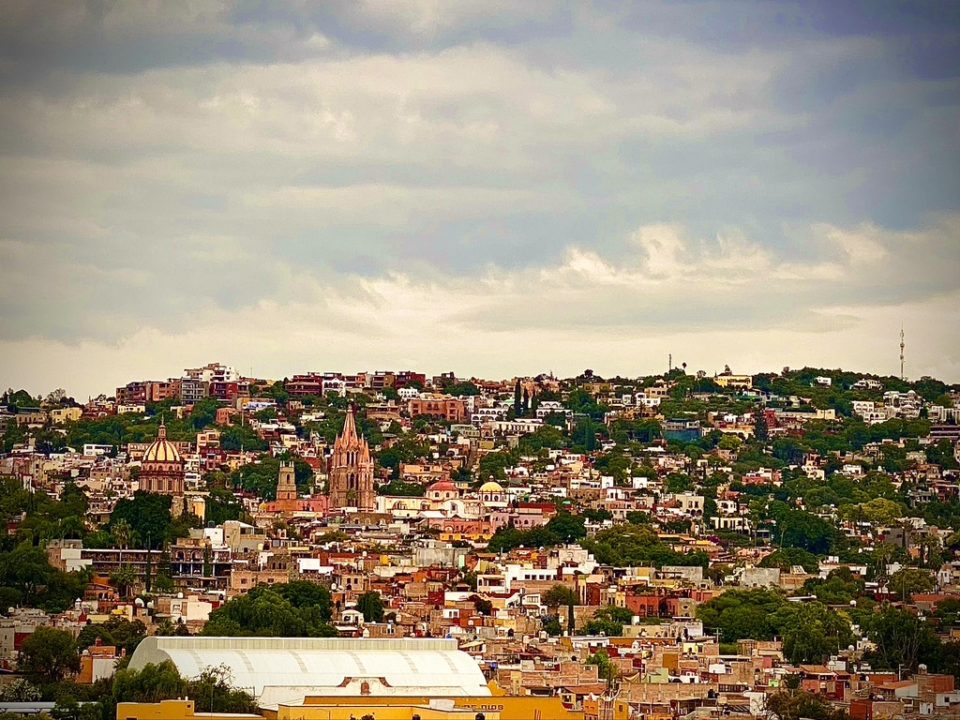 1. Decide what kind of experience you want
The first thing I always consider is the level of independence I want. Do I expect to have everything is taken care of? Or do I want to fend for myself and provide all my own necessities, including soap, shampoo, food, etc. 
Staying in a homestay helps you feel like a traveller, not a tourist. In my experience, there can be inconsistencies with what supplies are provided. In one home where I stayed for three weeks, I had to buy almost everything – olive oil, coffee, condiments, soap, and coffee filters. Also, even when there is a kitchen, it may not have an oven or stove, but there might be hot plates or BBQs. 
JourneyWoman webmistress Stephanie agrees: "I was so surprised to find our Airbnb in Rome of all places didn't provide cooking basics like olive oil and balsamic vinegar. It's not a problem to pick some up, but when you are travelling around it can get expensive to continue to buy new bottles everywhere you go".
Personally, I like it when the owners provide at least olive oil, coffee and a reusable coffee filter. I also appreciate it when there's a welcome note and a small, inexpensive gift  – a bowl of local fruit, nothing too fancy.  On the other hand, some of her most memorable homestay experiences had small thoughtful touches, like a bottle of wine or a little bag of local cookies, like the lemon cookies her host left during her stay in Trapani, Sicily.
A homemade dinner prepared in Rome, Italy, after a stop to the local market / Photo by Stephanie Cerratti
2. Location matters, but check street traffic too
When we rent a homestay, we want the location of our dreams. Maybe this is about the view, the breeze or being in the city centre. However, it's important to check the traffic routes. Road and bus noise can detract from your overall experience, so look at a map to see where the main bus routes are. In most urban environments, you'll also have to consider garbage trucks, buses, bar music and people walking by. 
In Merida, I stayed at a beautiful casita that backed on to Santa Lucia Square. While there wasn't noise from the restaurants in the square, garbage trucks arrived at 4 am Wednesdays, Saturdays and Mondays right behind us. Who knew? 
Behind that same apartment, there was a pop-up bar that featured some of the worst karaoke I've ever heard. Although most places shut down early, this particular bar stayed open until 3 am. (Tip: bring earplugs!) 
If you can, walk by a homestay before you book it. If I'm planning a longer stay, I book one casita for a short period of time to get my bearings, and then walk around town to select the next for a longer period of time. Using Google Earth is a good idea, but the images may be outdated. 
I fell in love with one apartment and when I walked by it, I discovered that 1) it was on a very noisy and busy street, and 2) there was construction next door. To give the owner credit, he did tell me about it in our exchange but when I saw it in real life, I realized that second story was going to take quite a long time to finish!    
While there's not much you can do about this, it does make it challenging if you prefer to sleep with the windows open. One villa we stayed at was next door to an abandoned house, which became catfight-central most nights.   
Stephanie suggests reading the reviews carefully, especially recent ones. Most other guests will mention if there is ongoing construction to be aware of. This made all the difference when choosing her Airbnb while she visited Tulum, which is a notoriously construction-heavy city.
3. The right owner elevates your experience
In a homestay, having the right owner can mean the difference between good and extraordinary. My best experience was a week at a beautifully designed casita in Merida. Not only was the apartment stunning, the owner, Lemeux, treated my partner and I like family. 
On my first evening, there was an invitation to her home for cocktails with her close friends. When her friends discovered my partner and I had no plans for Christmas dinner, they invited us to their family dinner, which was our first social occasion in months. Lemeux also offered us the services of her driver, who we hired several times during our stay, and even picked us up when we weren't staying with her. 
Be mindful of whether you are booking a property that is owned and operated by the actual owner, which will usually be more homey and comfortable, compared to a property that is an investment and used solely for rentals. Normally investment properties will be less personal, and you likely won't ever meet the owner face to face.
In Merida, the owner lived on-site and allowed us to spend time in her gardens. See this casita here. 
4. Don't assume the listings are updated
As a result of the pandemic, many listings aren't updated with new photos and descriptions. In one case, I discovered that the owner of our remote beachfront bungalow had removed items 'due to Covid' like seat cushions and hammocks which were (and still are) pictured on the listing. 
When I booked his place, I had envisioned myself spending several days in the hammock shown on the listing, yet when I arrived, I was told I should have brought one! If these things are important to you, clarify before you book.
The same owner also had a shared kitchen in the photographs, yet when I arrived on New Year's Eve with groceries for the next three days, I discovered the 'shared kitchen' had been rented out to another couple. Since we weren't permitted access to the kitchen, we had to give all of our food away to the property manager, leaving us with only a few items that fit in a mini-fridge in our room.  
Of the 15 homestays, I visited this was the exception not the rule. Most were decorated beautifully. 
I loved the colours and creativity of this homestay in San Miguel de Allende, where I stayed for three weeks. You can book it here.
This apartment in Merida Centro was stunning but backed on to a noisy bar and garbage area behind Santa Lucia square.
5. Check the owner's tone and response to reviews
When renting a homestay, I took nomadic solo traveller Kate Diamond's advice to heart. She said, 'if the review is all about the owner, that might be an indication that the homestay isn't great.' 
I also learned is that it's also important to review how the owner responds to feedback. In the beachfront bungalow example mentioned above, I read the reviews but had not fully appreciated the tone of the owner's reviews, even though he usually replied in all caps (certainly something I should have noted). Tip: When an owner uses ALL CAPS to communicate there is some emotion worth considering behind that. 
When I questioned him about the shared kitchen shown on the listing, he told me I had an "active imagination" in the most condescending tone I have ever experienced in my entire life. I was aghast. Had I not been without a car on New Year's Eve in a remote area, I would have left.  
The silver lining is that the experience made me even more grateful for the generous and kind homestay owners I met throughout my time in Mexico. 
UPDATE: If you have trouble with a listing or an owner, remember to stay on the booking platform. Do not share feedback with an owner through email or WhatsApp. Case in point: On a recent trip to Oaxaca, I booked an Airbnb that did not deliver on the promised experience. Not only were there several sets of stairs, there were also several large stray dogs near the entrance. The owner wanted me to use email and 'not involve Airbnb' so that we could work out an arrangement when I left. I'm glad I stayed on the Airbnb platform because Airbnb had monitored my safety concerns. Not only did they refund me for the entire amount (I was only expecting 25%) they also took the listing off their platform. Stay on the Airbnb app! 
Fortunately, the location was stunning, albeit a bit hard on the back.

6. Confirm the cleaning protocols (and costs)
In Mexico, most places offer hand sanitizer. Only one of the 13 homestays I booked asked if I was vaccinated, and I was happy to show proof. Another, a lovely villa in the Santiago barrio with eight rooms, required guests to take their temperature and record it every day on a notebook by the entrance.   
I stayed at one homestay for three weeks and learned that it was our responsibility to pay for cleaning each week, even though there was a already a cleaning fee in the listing. Since I had just arrived two days prior to the first scheduled weekly cleaning, I was able to cancel it, but paid $400 pesos ($20 USD) for the next two cleanings, which was a complete surprise. I didn't mind paying for the service, I just would have liked to know in advance. Everywhere I stayed, I left a gratuity for cleaners and a note thanking them.  
Even if your stay includes a cleaning fee (normally paid for during your checkout on Airbnb), you may still encounter extra charges. During Stephanie's stay in Tulum, there was a housekeeper that came by twice during the week and left an envelope to leave a tip. They were happy to leave a tip for the great cleaning service she provided, but it's just something to keep in mind to make sure you have extra cash for moments like this.
Some homes have small swimming pools that have to be maintained on a regular basis. Expect that someone might enter your apartment to clean it and find out when that happens. I always wore a mask whenever someone entered our casita and expected them to as well.    
The relaxing hammock at Stephanie's Tulum Airbnb / Photo by Stephanie Cerratti
The hammock in this Puerto Escondido apartment made this ocean-view apartment one of my favourites. It was also a short walk to restaurants and the beach. 
7. Look for safety and accessibility features inside and out
In Mexico, many homes are indoor-outdoor design, and the master bedroom is on the second floor. Walking up stairs at night or in the rain isn't necessarily safe nor accessible. When you choose a homestay on VRBO there are filters for elevators and wheelchair accessible, Airbnb does not have these choices.   
I would like more owners to have entrance lights – it seemed to be a rarity and isn't hard to judge from the photos. I appreciated that several homestays provided flashlights, and I always bring my own, along with my rubber doorstop. Both Airbnb and VRBO let you choose places with  carbon-monoxide detectors and smoke detectors. 
Safety goes even further. At a gated 'luxury' boutique hotel in Bacalar, I noticed the owners spent little time on the property and left guests with a non-English speaking security guard. I wondered what would happen if I had an actual emergency. In the evening, the security guard made me very uncomfortable by following me around. Maybe he was protecting me from the snakes?  
UPDATE:  In June 2022, Airbnb announced new safety protocols for solo travellers. According to Airbnb data, "26 percent of all nights booked in 2021 were by solo travelers, and more than 50 percent of nights booked for long-term stays during the first quarter of 2022 were for solo travelers. When a solo guest books a private or shared room reservation, we will activate a specialized in-app experience, starting with supplying the traveler with expert tips they may want to try to help stay safe when traveling alone."  
This feature is initially being rolled out for English-speaking guests. At this time, it will focus on bookings by solo travelers to private rooms or shared spaces. Airbnb plans to introduce this feature to additional countries and languages in the coming year, as well as expand it to include entire home listings as well. 
8. Negotiate costs and confirm what is NOT included
One of the things I've learned through travel is that if you don't ask, you don't get. Before you book, ask if there is flexibility on costs. Even though there might be a weekly or monthly discount, I always ask what's possible.  
Look closely at the cancellation policy. Sometimes there is no cancellation charge, but many now say there is 'free cancellation for 48 hours' and a partial refund afterward. I found most owners flexible if my plans changed.  
You also want to avoid any surprises about extra costs. Merida, in particular, is somewhat famous for the cost of its electricity. What I discovered is that if I stayed for a week or less, there was no charge. However, at one homestay I was surprised to learn that there was an additional charge for electricity if I stayed longer than a week.  For my three-week stay, I was charged another $2600 pesos (approximately $130 USD), payable in cash. Not a lot in the grand scheme of things, but still a cost I wasn't expecting. 
Another surprise is water. Between coffee, cooking and drinking water, it's easy to go through a lot of potable water quite quickly. In most places, bottled water is provided at no charge. However, my homestays in Merida used a service, and it became my responsibility to pick it up. As I had no car, this became an adventure sport of walking a mile to the nearest Oxxo to return an empty bottle for a new one and carrying it back.  For some, this is just not possible. 
Ask about water and electricity costs. You never know what you might find out.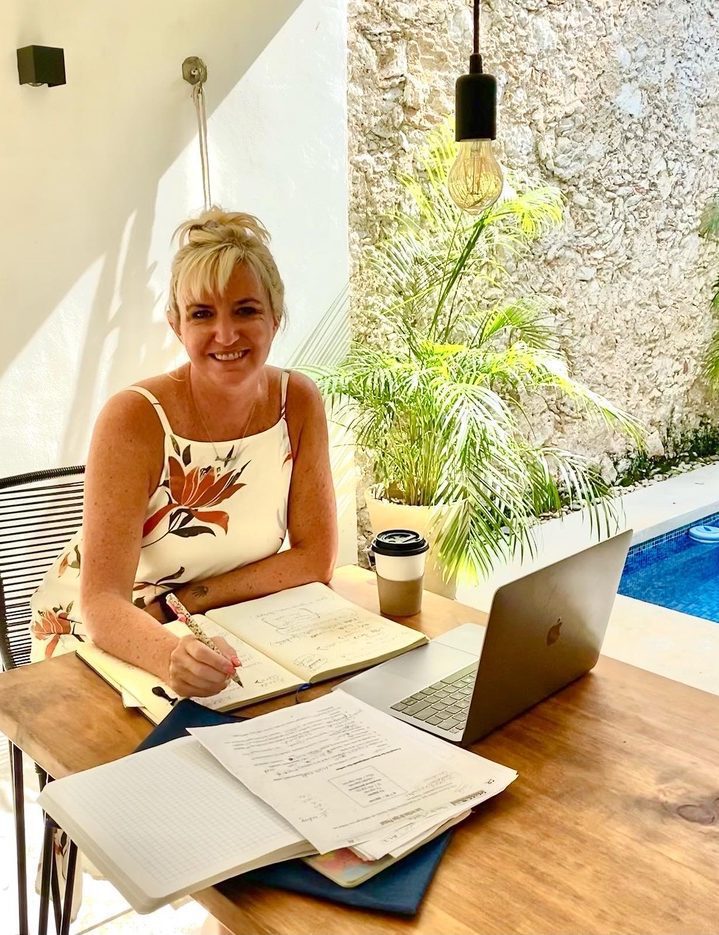 9. To work remotely look for good wifi and a workspace
When you're living and working in less developed places, wifi can vary. In some countries, there is satellite wifi. In others, wifi seems to fluctuate. And if you're sharing wifi with other guests, it can become downright glacial. 
I also needed a workplace with a table and chair, and was fortunate to find it in some, but not all places. Obviously the kitchen table is a good backup, but it's nice to have a separate workspace. Under amenities, Airbnb now has 'dedicated workspace' as one of the criteria, VRBO does not. 
Many cities have public networks that are not private, including airports, so anytime you travel, use an app that protects your phone or computer in a Virtual Private Network (VPN). I use Nord VPN to ensure that someone doesn't tap into my phone. Get NordVPN right here!
In Stephanie's experience, most hosts are happy to provide a screenshot of the wifi speeds prior to booking (some properties even share a screenshot of the Wifi speed along with the rest of the photos). Since wifi is extremely important to her, she always scans the reviews specifically for mention of the wifi. If there are reports of it dropping, being slow, etc, she look for a new place.
10. Check the distance to amenities like hospitals, pharmacies and other services
A property might look amazing, but  or a long stay, it needs to in a spot with access to amenities.
When looking for a property for a longer stay, Stephanie looks up the address (or as close as possible) on Google Maps before booking. For example, her Airbnb in Rome was just minutes away on foot to the Trevi Fountain and some of the main shopping streets, which was great for a short-term stay, but had she stayed longer there was no easy access to supermarkets or the metro.
Consider the distance to the closest supermarket, public transit, nearby cafes, banks/ ATMs or co-working spots, a gym, etc. Since we don't always have access to a car, look for a metro station as it will connect you to the rest of the city. It's also important to consider the walking distance for larger grocery shopping trips which can get heavy, or a nearby gym or park.  If you can, find out where bank machines and ATMs are in advance.  
How far you are realistically willing to walk every day to get where you need to go? Consider the weather as well! Then look up the address on Google Maps and do some research on the neighbourhood.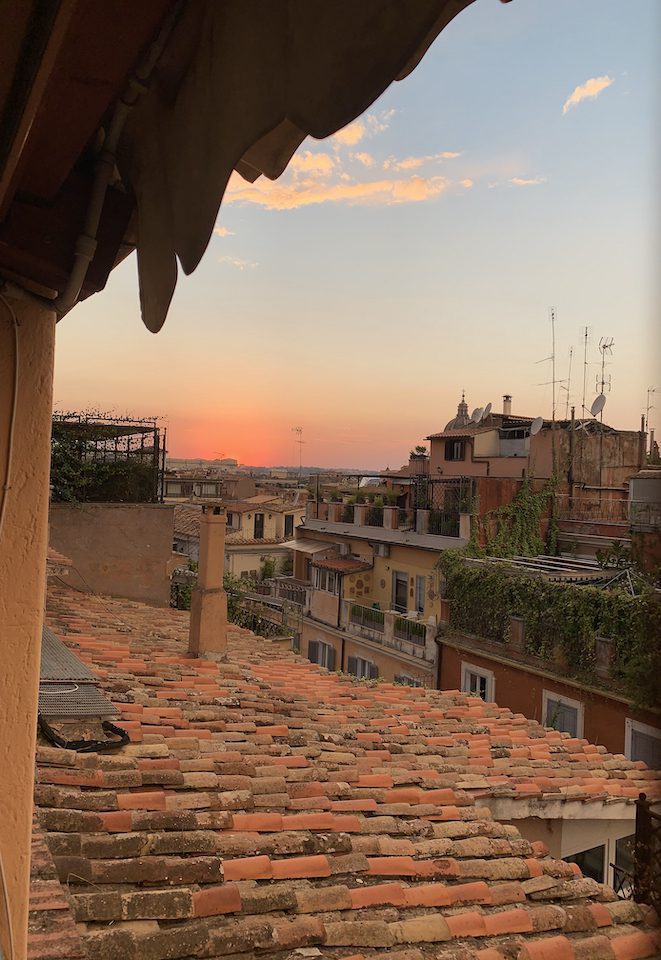 Views of the sunset from the window of Stephanie's Rome Airbnb
/ Photo by Stephanie Cerratti
A rainbow over the buildings in Charlottenburg, Stephanie's old neighbourhood in Berlin / Photo by Stephanie Cerratti
My Recommended Homestays From Mexico
San Miguel Casa Las Palomas
Hosted by Ricardo, this was home for three weeks upon my arrival in San Miguel. It's outside Centro, which isn't for everyone, but I liked it because it let me see the 'real' SMA, not the tourist version.  This three-story home also had a small apartment which my daughter stayed in for a week when she came to visit. And the views – sunrises and sunsets – were fabulous. Ricardo, who lives there, is an artist from Vancouver and a wonderful host in every way. I would definitely return. Book it here
Puerto Escondido: Best views in PE 
On the third floor of a four-story building, this condo had stunning views as promised and great wifi. There is an elevator but I usually took the stairs. Well-outfitted kitchen and about a 10 minute walk to the main beach. Very responsive and helpful owner. Would have liked to stay longer but it's a bit too expensive. Book it here
Puerto Escondido: Ocean-view apartment 
Located near the Rincon and Playa this two-bedroom apartment featured an outdoor hammock and workspace that I loved, plus a full kitchen. Great wifi. Book it here
Merida: Casa de Tio
A stunning casa, beautifully. decorated with a pool that I used every day to escape the heat. I loved this homestay, where I lived for three weeks, but it was a bit too far outside Centro for my liking and a bit of a walk to amenities. The outside stairs were also treacherous in the rain. Book it here
Merida: Santa Lucia
I saw this apartment heavily promoted on many sites, and while it was lovely, it was a very busy street and very noisy. With no rugs on the floors, it felt a bit industrial to me but I did enjoy the outdoor shower and pool And the location can't be beat -Santa Lucia was literally out the back door. Book it here
Merida: Villa in Santiago
Hands down loved it. Santiago is so pretty with its architecture and colourful buildings. The owner was incredibly responsive and the manager, Patrick, was on site. The shared kitchen is fully stocked. and the property is stunning. Perfect for solo women (I met several) with only eight rooms.  Stay on the second floor and enjoy the hammocks. Book it here
Merida: Casita with Roof Garden
Owned by Lemeux, who lives on the premises, this was my favourite — because of her. She invited us to her home for cocktails, for dinner and offered us her driver. Such a wonderful stay in a beautifully designed casita. It felt (better than) home. Book it here
Learn More About Booking Accommodations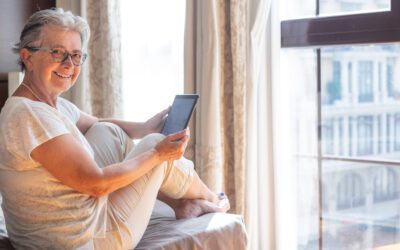 Find, share and support women-owned accommodations in our Women's Travel Directory, which also features Indigenous and accessible businesses.
JourneyWoman readers share their tips on where to stay in Dublin, Ireland, including hotels, hostels, B&Bs, and more.
Airbnb's new 'Adapted' category supports accessible travel, plus other new services to enhance safety for women.