Last updated on July 30th, 2023
Lead image: Solo women over 50 are seeking safe, women-recommended accommodations / Photo via Envato by lucigerma
Directory features women-owned accommodations recommended by women travellers
Part of the JourneyWoman ethos is to share advice, recommendations and tips. For almost 30 years, we've provided inspiration for solo travel, practical tips and a trusted place to find women-friendly tours and retreats. In our most recent survey, we asked our readers what they needed the most to help plan solo travel. The answer: finding safe, affordable places for women to stay.  
We believe that women have an important role to play in travel by supporting other women-owned businesses. Our Women's Travel Directory features women-owned small businesses from around the world who need your support. Now, we are expanding our Directory to support women-owned accommodations. When you travel, we invite you to intentionally look for a woman-owned, Indigenous-owned or Black-owned hotel, homestay or apartment.  We are proud to partner with two companies offering accessible accommodations, AccessibleGO and Wheel the World. 
Women are the backbone of most communities. When you make travel decisions, look for women-owned businesses that invest in and support local communities, hire female employees and guides, and are majority-owned by women. (Learn more about Gender Equality, Women's Empowerment and Tourism on the UNWTO website). 
Introducing our new Accommodations Directory for Women
To respond to that need, we've created a place for women to share and recommend accommodations on our Women's Travel Directory. This is free to use, in service to women seeking recommended accommodations.
To make this work, we need your help. Share your recommendations. Invite other women to participate. Help us build this into a trusted place to find and share women-friendly and women-owned places to stay around the world.
We know from our research that women prefer smaller places to stay, including hostels, monasteries, bed and breakfasts and boutique hotels. Through our Directory, women can recommend a place to stay and search by type of accommodation, cost, city and country. You can highlight women-owned, Indigenous-owned and Black-owned accommodations. This also provides a place to find longer stays and off-season travel opportunities to reduce the cost of travel.
While hotels, Airbnb, booking.com and local rentals might be top-of-mind for many, there are many other ways to travel safely and cost-effectively, including hospitality exchanges, housesitting, and volunteering. so we have also included services like Women Welcome Women WorldWide (5W), Friendship Force, and Servas. Have more to suggest? Let us know! Get started here.
How it works
For the past few weeks, we've been testing this service with the help of our Advisory Council and Tour Partners. It's still a work in progress, so please send any feedback or questions to webmistress@journeywoman.com.
To find a place to stay: Use the search bar on the left to search by city, country or type of accommodation.
You can also choose to search only women-owned accommodations, Indigenous or Black-owned.
If the city isn't listed that means it hasn't been populated yet, so we need your recommendations! The more we have the better this is! Remember to come back and add your favourite place after you've travelled.
We are not involved in the booking process, nor should you consider JourneyWoman liable for any decisions you make on our website. Please read the Terms of Use on our website to learn more.
To add a recommended accommodation
To submit a place to stay, you must agree that it is not your own or one you have a financial interest in. Share why you loved it, any tips for other women, and if it's women-owned, Indigenous-owned or Black-owned, please check the box.
You can enter hostels, vacation homes, monasteries, boutique hotels or any other place you would recommend to another woman. Please have a photograph of the property on hand that we can use on the site.
All listings must be available on a third-party booking platform (eg Airbnb, Booking.com, TripAdvisor, Trusted Housesitters, Monastery.com etc) so that women can review the details, including safety and accessibility information. Private or residential listings or rooms are not accepted.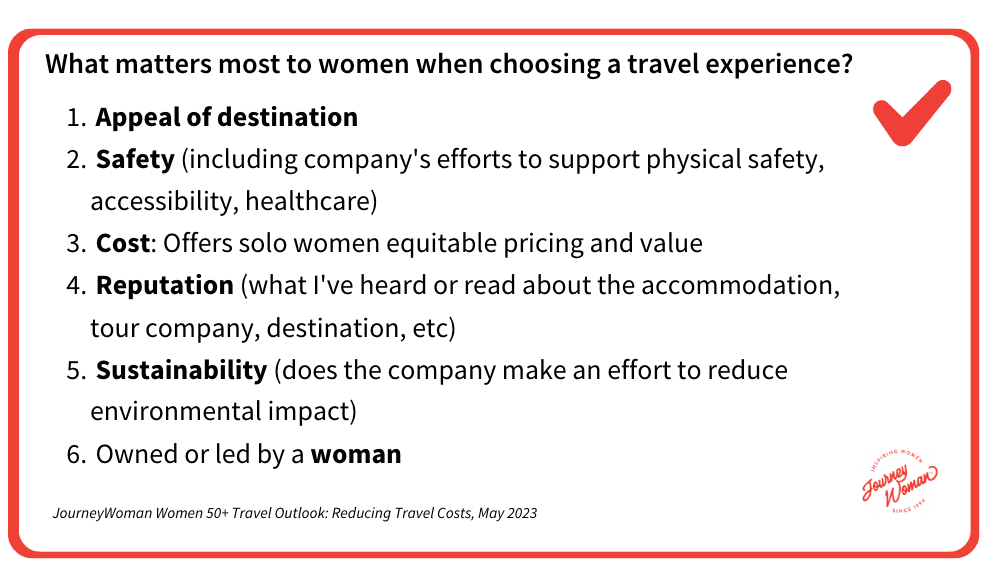 We will review all submissions and ownership checked prior to publishing the listing. Our goal is to have new listings up within 72 hours, assuming all information has been provided on the form.
Sponsored listings: Those listings with a pink background are paid listings from our partners, who have undergone a verification process and help us offer this service at no charge to you. Thank you to our founding partners in this service, including Las Cascadas Lodge, Wheel the World, and AccessibleGo.
One thing to note: This is provided as a service to women. We are not involved in the booking process, nor do we accept responsibility for any issues that may arise. We welcome your feedback at any time at info@journeywoman.com.
JourneyWoman readers share their tips on where to stay in Dublin, Ireland, including hotels, hostels, B&Bs, and more.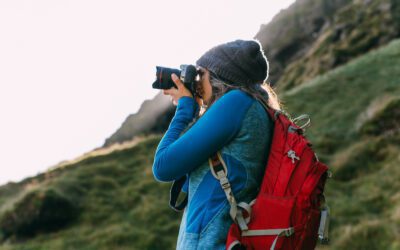 Our monthly curated list of solo travel trips submitted by JourneyWoman readers, featuring hotels, safety tips, what to pack, and more.
Airbnb's new 'Adapted' category supports accessible travel, plus other new services to enhance safety for women.