Last updated on May 15th, 2023
Featured image: With proper preparations, technology can be an incredibly helpful tool while traveling | Photo by shiwork on Envato
Four tips to help manage technology when you travel
By Diana Eden, Contributor, Travel Over 80
The classic image of older people frustrated by the challenges of managing their travels online and feeling out of their league is common. Lack of control and feeling overwhelmed lead to feelings of being incompetent, causing a knee-jerk reaction of "I hate the internet." One Journeywoman about to travel wrote me that "it felt as if technology was coming at me from all sides and sometimes with no instructions," even though she is quite computer literate.
As I write from the perspective of an 82-year-old and for the 80-and-over travelers, I realize our generation are at the crossroads of being comfortable with technology. If they are mid-80s and retired 25 years ago, the use of computers may not have been part of their everyday work-life before retirement. They may not have even become familiar with basic computer vocabulary, so phrases like "enter the URL" sound pretty foreign.
For others, 20 years ago, technology had been integrated into daily work, and therefore, it does not seem so scary.
It is time to erase this ageist stereotype and give a little help to those in need of it so that everyone can benefit from the things the internet can do to assist us. Substitute a defeatist attitude with the empowering thought that if you can run a company, raise a family, and travel the world, you can certainly master a few keystrokes on this little machine!
Many years ago, someone told me that the computer answers to us, not the other way around. Our iPhone sometimes seems all-knowing, all-powerful, mocking our attempts to unlock its secrets. But it is, in fact, a machine that can only respond to what a human enters into it. Like a human, it does not like to be too hot, too long underwater, or dropped. It responds to our keystrokes. Once we understand that, it gives us back some control. It reminds me of the poor old circus elephant who was beaten for not responding to commands. Only when the ringmaster realized the previous trainer was Russian did he understand the elephant understood commands only if spoken to in Russian. We just need to learn the language.
When I travel, my two greatest fears are losing my phone and losing my passport. I witnessed a family member going through Gatwick Airport discover her passport was missing and realize she would not be able to make her overseaseas flight home that day. It's a horrible feeling.
When we travel we are often tired and stressed. In airports, we have the disruptive requirement of removing jackets, shoes, belts, and scarves to go through security and relinquish, even for 30 seconds, our purses to the almighty radar tunnel. Then we must reassemble ourselves with inadequate spaces and no privacy and wonder if all the pieces are back in place. This is often where we are most likely to misplace something.
While you can keep all your information such as photos of your passport, itinerary and boarding pass ON your phone, your actual physical passport still needs to be shown in person. So it's important to keep track of both your passport and your phone.
By the way, a photocopy of your passport is not the same as a passport, and therefore is not a valid travel document. You will not be allowed to travel using a photocopy to anywhere that requires a valid U.S. passport.
Four Tips to Mastering Travel Technology
Tip 1: Establish ONE place you will keep your passport and return it to this place 
no matter what
. 
Don't take out your passport to show it at a checkpoint and then stuff it back into a pocket or purse flap, thinking you will put it ALL THE WAY back later. No one wants to feel the palpable pressure of impatient travelers right behind you, anxious to get around you while you stop to put your things away. Be brave and let them wait!
My answer is to put my passport and ID in a holder that hangs around my neck. I always know where it is; it is easy to get out and easy to put back. Only when I am safely on the plane, do I put it deeper down into my purse, backpack, or luggage.
Tip 2: Same as Tip 1. Establish ONE place you will keep your phone and return it to this place no matter what
.
Since your travel documents, itineraries, covid records, and so much more will be on your phone, it is imperative that you do not lose your phone. Guard it with your life! Again, until I am all the way to my destination or at least on the plane, I hang it around my neck.  This one is my favorite.
A friend of mine only feels comfortable when, in addition to the information stored on her phone, she has hard copies of all her important documents carefully hidden in both her checked luggage and her carry on luggage. I think that is an excellent idea: a Plan B always lends a sense of safety.
A Journeywoman I spoke to said she was afraid of running out of power before she was all the way on board. For reassurance and $30, she bought this as a backup source of power; iWalk small portable charger 4500mAh Ultra-Compact Power Bank. I plan to do the same. However, if you turn off the cellular data for many of your apps that you don't need while traveling, you will save your battery power considerably.
Tip 3: Get your apps set up well before you travel
For all your travel information and itinerary I recommend:
Tripit.com. One of my favorite must-have apps is Tripit.com though there are others. Tripit is easy to use (yes, I know they all say that, but it really is). When an airline sends you a confirmation of your flight via email, it automatically recognizes it and puts it in your own Tripit account under a specifically named trip. It shows the confirmation number, the time the flight departs and from what gate, and every item of pertinent information you could possibly need. TripitPro is the premium version for a fee, but it tracks everything for you and alerts you to plane delays, and gate changes, often before you even hear the announcement over the loudspeaker. It will also remind you to check-in 24 hours before your flight.
Here are two screenshots of my upcoming trips: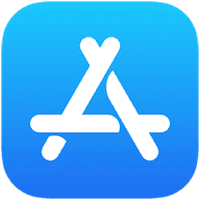 For a printed copy to keep in your carry-on, Tripit will summarize everything for you to print.
A handy list of the top apps saved in the smartphones of JourneyWomen around the world that help them plan for and travel safely and well.
Apple air tags: one can buy these little devices (one or 4 to a packet)to attach or pack into your suitcase or purse. It will let you know where your item is to a remarkably accurate degree. If your luggage does not show up on the carousel, your phone will show you where it is, even if it is in another city. It won't reroute it back to you, but at least it will give you some knowledge that it is not "lost in space," never ever to be seen again. Anything that gives you a sense of control is worth it. Find an AirTag here.
Be aware that there have been reports of bad actors placing air tags in people's luggage or cars and using it to track their whereabouts with malicious intent. 
Tip 4: Learn how to use the functions you need
Several people I talked to said there is TOO much information, so my next tip is to find the function that you will use most often and just learn that part of the app for now.
Money conversion. For instance, use the simplest money converter and only have your home currency and the foreign currency selected. You don't NEED to know the history of the exchange rate or the current rate for precious metals. Just learn what you need. I use eCurrency.
Figure out how much a foreign currency is worth
Use Google Translate to help communicate abroad
Language translators. Again, there are many. I use Google Translate. You can speak or type the word you are looking for, and it will speak and type back the word in your chosen language. Again, set up the languages you need ahead of time and understand how it works. It doesn't hurt to practice a bit.
Want to save money on calling home? Put your phone in airplane mode and leave if off. Establish yourself on WhatsApp where texts are end-to-end encrypted, secured so only you and the person you're communicating with can see them. Best thing is all messages are FREE. WhatsApp is an internationally available American freeware.
Editor's note: While in Mexico, I've been testing a new eSIM card from Airalo. You can buy packages that work on in-country cellular systems, avoiding the need to purchase a SIM card. Read more about it here.
Uber, available in over 65 countries. Depending on the type of trip you are planning, it might be a good idea before you travel to install the apps for Uber and/or Lyft and set up a login name, password, and credit card for them. Unlike calling a cab and never knowing if it is really on its way, these apps allow you to see a little car icon traveling towards you! It finds you from the location of your phone. I like that you don't have to dig for money to pay them at your destination and wonder if you are getting short-changed. You will already have entered your credit card number in the app, and the price quoted to you as you book a car will be charged to your account. Later you can add a tip. So convenient.
Uber serves consumers in the United States and Canada as well as many other cities worldwide, including those in the EU, Central and South America, Africa, Asia, Australia, and New Zealand. Lyft, a similar rideshare company, is available only in the US and Canada.
An app I found incredibly useful and easy to use for journaling on my recent trip to Africa is Day One.
All I needed to do was dictate each night via the Microphone my day's activities and then add a few photos from that day. It would keep a running journal, with notes on location and the calendar date of entry. So easy to use, and once home I can export it to the desktop for proper editing or further use. I love this app!
All these and more can be set up ahead of your travel, and learned in your own good time, at your own speed. No pressure. There are dozens more useful apps but I don't want to be guilty of doing what women have told me is not helpful…..offering too much information at one time. So with that, I offer one last tip..
Practice first, not when you're en route and surrounded by people.
More for the Older Adventuress
Diana Eden recounts her experience as a panelist at Women's Travel Fest 2023, and shares her tips for older women in New York City.
Age-friendly airports must become a reality. For most older travelers, the flying experience ranges from uncomfortable to excruciating.
With its women-only trips, Intrepid hopes to move the needle on gender equality and women's empowerment, attracting more mature women over 50.