Last updated on March 17th, 2022
Hotels may have their own security, but solo women should have their own checklist
by Evelyn Hannon, Founder, JourneyWoman
Today's females are travelling solo like never before. Whether as business or leisure travellers, we, women, must choose our accommodation wisely and arm ourselves with 'know-how' that will improve our safety during hotel stays. Yes, hotels provide their own security and do everything they can to keep their guests safe. However, female travellers should also have their own checklist for keeping themselves out of harm's way. Here are our 12 JourneyWoman tips to get you started.
Safety First…
1. Don't be gender-specific when you reserve your room. Always use your first initial and your last name.
2. Avoid rooms that are in isolated areas of the building. Asked to be placed in more heavily trafficked areas.
3. Request that your room number and location be kept private. A good desk clerk will write your room number down rather than say it out loud. Others within hearing distance could use this information to gain access to your room.
4. Don't accept ground-floor rooms that have easy access from outside such as a balcony or fire escape.
5. Make sure all the doors and windows of your room can be locked from the inside and can't be opened from the outside with a key.
6. Carry a rubber door stopper that can be easily installed on an inward-opening door.
7. Never give your room number to anybody. If someone is coming to meet you arrange for a meeting in the lobby.
8. Instead of filling out a room service card and leaving it on the outside of your door, call room service directly. There is no need to alert potential wrongdoers that you are the sole person in the room.
9. Ask that your room service order be delivered by a woman.
10. Just because someone knocks on your door and identifies themselves as a hotel employee is no reason to open the door. If you are the least bit suspicious ask for their name and why they are there. Call the front desk to verify.
11. Avoid solitary situations. If your hotel has underground parking ask that a hotel employee park your car for you.
12. Finally, There is no harm in relaxing in the hotel bar but never leave your drink unattended. Social deviants find this a perfect time to drop date rape drugs into your beverage and leave you vulnerable to their intentions. The good news is that now there is a product to test your own drink and foil these wrong-doers. See: http://www.drinksafetech.com
A private bathroom in my dorm…
One summer I studied French at the Sorbonne and stayed at a university dorm in Paris. Though I was in my Fifties then, dorm living suited me perfectly especially since some of my classmates lived there as well. The only thing I could never get used to was the common washrooms with other students lining up to use the facilities in the early morning. I devised a plan. I made a sign that said, 'Toilet En Panne' which was the closest I could come to 'Toilet Out of Order' in French. I found a small out of the way bathroom on the top floor that most people didn't bother climbing up to and each morning I went up there, put my 'out of order' sign on the door and prepared for class without anybody bothering me. I must admit … I lived in fear of the maintenance man coming in to check but he never did. Shhhh … don't tell anybody my secret. (Evelyn Hannon, JourneyWoman)
Read More on Safety While Travelling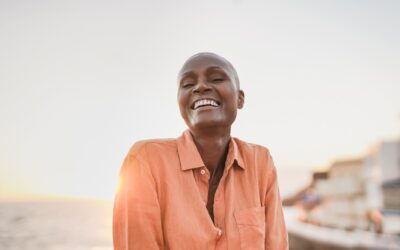 We invited experienced female solo travellers over 50 to share their first-hand advice on safe and affordable countries for seniors.
Practical tips on etiquette, safety and less-seen places in Kyoto, from Rebecca Copeland, author of the novel "The Kimono Tattoo".
Learn how to protect your online safety with our CyberSafety Webinars in April and May with cybersecurity expert Paige Hanson.