Five tips to choose the right wellness experience for you
By JourneyWoman staff
There's a wealth of information that shows women are increasingly turning to wellness travel and wellness retreats as a healing modality. According to new data from US-based non-profit Global Wellness Institute (GWI), wellness tourism – travel associated with the pursuit of maintaining or enhancing personal wellbeing – is projected to hit $817 billion this year, skyrocketing to $1.3 trillion by 2025.
For Global Wellness day on June 10, we invite you to visit our Women's Travel Directory to find a wellness retreat or read our latest article on Wellness Retreats for Solo Women.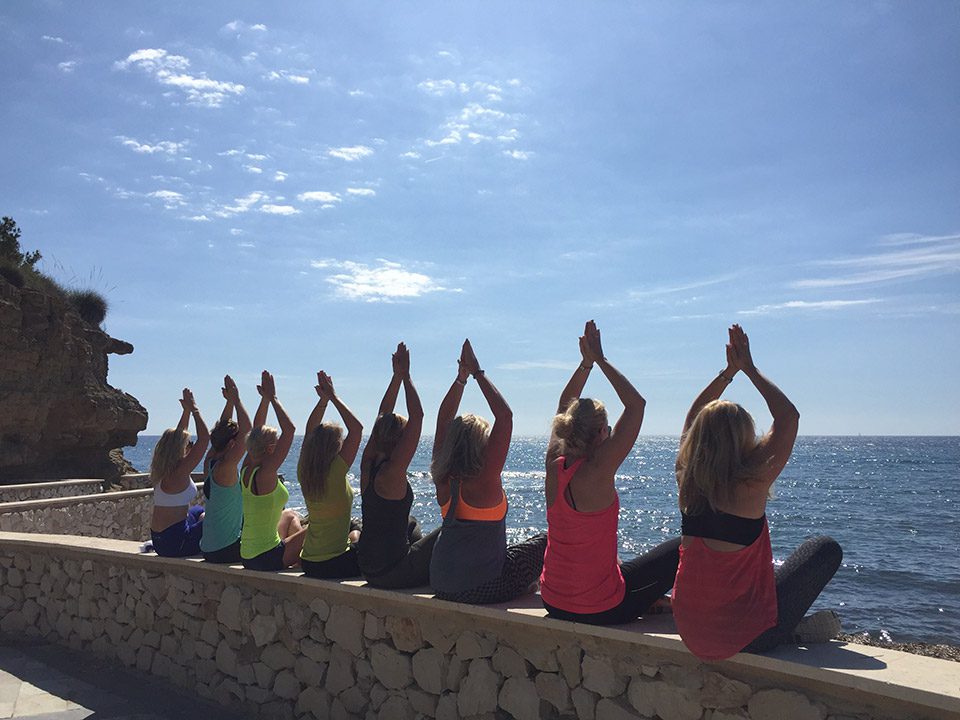 Tips for selecting a wellness retreat that is right for you
According to the Global Wellness Institute (GWI), there are two types of wellness travellers – those who choose their destination based on its wellness offerings, and those who seek to engage in wellness activities during any kind of travel.
According to the Institute's 2022 Global Wellness Trends report, social indicators such as the "great resignation," record retirements and global nomadism reveal profound commitments to work/life balance and personal growth and happiness. The newest travel experiences tap into a sense of purpose and a desire to grow creatively and intellectually: nature as a source of healing and awe, the surge in Indigenous travel experiences, the rise of farm-wellness resorts where people learn to grow food, more art classes, and giving back to academia in citizen science programs.
With so much to choose from, here are five tips to select the wellness retreat that's right for you.
1. Solo or friend in tow?
Some people like the relative anonymity of travelling among strangers when working through a loss or change. It's harder to fall apart in front of someone you know.
Others like the cushion of familiarity travelling with a friend or partner brings. Get clear on which will serve you. Consider if you need the hum of activity and other people or if you require more solitude.
2. Get clear on which type of traveller you are – usually, and in this moment
Maybe the idea of a vipassana (10-day silent meditation retreat) sounds rejuvenating to you, but if you're the type of person who feeds off of interaction with others, you might find this kind of wellness retreat extremely frustrating and challenging.
Are you looking to slow down or simply reset with a change of scenery? Do you want heavy or light physical activity? Do spiritual topics and language connect with you or irritate you?
3. Align with your interests and passions
What's already a part of your life in some small way – yoga, meditation, exercise, dance, art, crafting? What do you wish you had more time for? Is there something you've never tried but have always been drawn to? Maybe it's time to step outside of your comfort zone.
The only person who can tell you that is you. Get still. Get quiet. Ask yourself what you want to spend your time doing at your wellness retreat.
If the words 'I should' pop up, ask again. There are no should's with healing. Your heart knows what it wants and needs. Let it speak to you.
4. Think about what helps you to relax and rejuvenate
Does being near water lull you into a meditative state? Do you need the mountains? Does birdsong and the gentle sounds of forest and jungle soothe you?
What some people find relaxing, others find grating.
Environment is key. Choose yours wisely. If you're not sure where to start, make a list of all the things you find soothing. Review it. You'll start to notice patterns.
Make a list of your non-negotiables – the things you absolutely must have to be able to let go – and the nice-to-haves. Use it to create criteria against which to assess experiences.
5. Consider how involved you want to be in the process
Do you want all the details of your wellness experience taken care of so that all you have to do is show up? Then a retreat or healing package might be just what you need.
Do you enjoy following an itinerary or do you crave more freedom? Do you want experts to guide you through a process or do you want to create your own experience?
Most of all, as you consider a wellness retreat, ask yourself what kind of experience brings you the most peace and joy?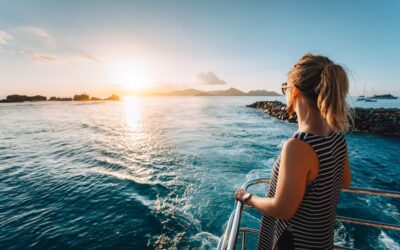 Motion sickness can deter women from adventures, but there are a variety of cures available to help you pursue your travel dreams.
For women in midlife, a transformational retreat can be an empowering, life-altering experience, as Carolyn Ray discovers at Le Monastère des Augustines in Quebec City.
Featured image: Protect your skin and prevent melanoma with these tips | Photo by Rawpixel on EnvatoMelanoma is the most rapidly growing cancer in women By Carolyn Ray, Editor, JourneyWoman In July 2020, my 82-year old father was diagnosed with melanoma. Six weeks...