Last updated on April 6th, 2023
Featured image: Planning on being away from home for an extended period of time? These tips will help you prepare!
Travel hacks to make longer trips safer and more enjoyable
By Carolyn Ray, Editor, JourneyWoman
For the past three months, I've been in the UK and Europe, expanding my list of travel hacks for longer trips. Since November 2022, I've been in eight countries, stayed in 10 homestays, six small hotels and visited over 20 museums.  What follows are my three best travel hacks to make travel more affordable and enjoyable for those women who decide to embrace longer stays, no matter where you are in the world.
1.   Reduce roaming fees with an eSim
This travel hack is about saving money but also being connected when you travel. Since October, I've been in the UK, France, Austria, Hungary, Germany, the Czech Republic and Spain. Before I left, I downloaded an eSIM from Airalo that covers 39 countries in Europe. An eSim is a fairly new technology but think of it as a digital version of a SIM card that allows you to activate a cellular plan without having to use a physical SIM card. You can install eight or more eSIMs on an iPhone and use two phone numbers at the same time.
I've been using an eSIM from Airalo since May 2022, when I lived in Mexico for three months, and have also used Airola's eSIM in Colombia and Panama. There was a bit of a learning curve but Airola support is quite responsive and there are videos on the site to help you understand how to install it.
A European eSIM from Airalo, for example, covers 39 countries in Europe and costs US$13 for 30 days. The 'old style' alternative is to visit a mobile store and put a physical SIM card in your phone.  To use an eSIM, you need a phone with dual sim capability, so you may have to upgrade your phone to a new iPhone or Samsung Galaxy. I have an iPhone X and it works perfectly.
More on phones…
While we're on the subject of phones, make sure to download WhatsApp (it's free) which is what everyone uses. With WhatsApp, you can also do free phone calls over wifi.
Bonus tip: On a related note, my other new travel hack is to be sure you bring your headphones to museums and tourist experiences. Many attractions charge for handheld self-guides but you can also connect to their network for free. Rather than listening to the guide with your phone against your ear, bring your own wireless headphones. I have a pair of Apple wireless headphones and use them for my calls or to listen to music on the train.
Enjoy those long quiet train rides with wireless headphones /Photo: Carolyn Ray
Many museums expect you to use your own phone now for audio self-guides, like this one in Girona, Spain /Photo: Carolyn Ray
2. Bring your own HDMI cord
My second travel hack is about keeping it simple. Wherever I travel, I love to watch the local news in the mornings. In the evenings, I enjoy watching a movie on Netflix or Amazon. Many of the Airbnbs I've stayed in have Smart TVs, and some have Netflix, but they usually require signing into my account on the TV, which I don't want to do. Or, I have to fuss around with an existing account and change languages.
My travel hack is to connect an HDMI cable from my computer right to the TV. You can bring your own from your TV at home, or buy one, which is what I did in Malaga, for about 15 euros. I recommend the 6-foot length. Then you can watch shows on a larger screen instead of your computer or phone.
If you have a MacBook Air like me, all you need is a USB-C to HDMI cable. You don't need any other adapters or converters. This will plug right from your computer into the back of the TV. Then, all you have to do is change the TV input to HDMI 1 or 2 depending on how it's set up. Log into your accounts on your computer and enjoy! The Amazon Basics cable runs for $11 USD.
Bonus tip: Use a VPN (we suggest NordVPN – get it here) to change your location and see the content you are used to at home. Certain TV shows and movies are only available in certain countries, so you can watch all your favourites while on the road with a VPN.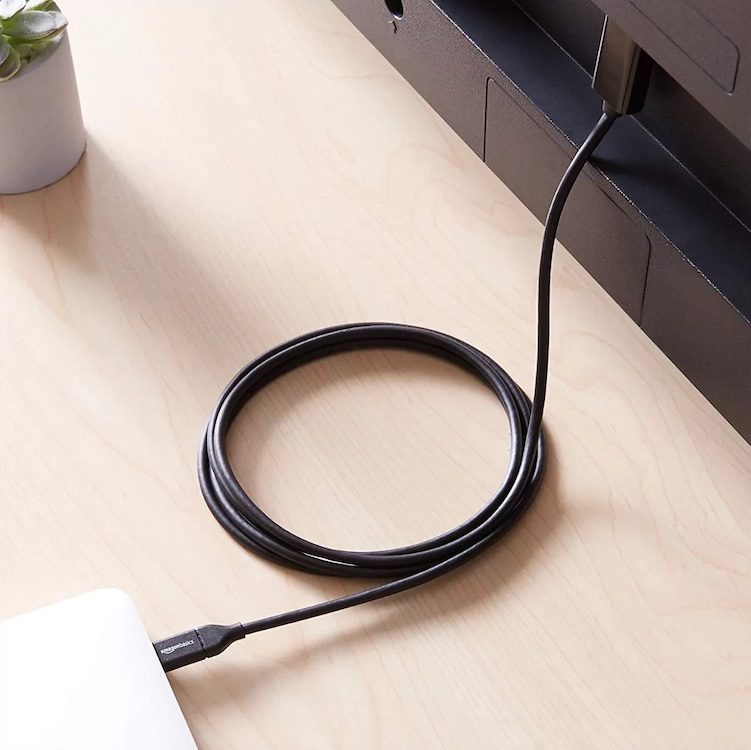 3.  Pack a travel-size carbon monoxide detector
My third travel hack is about safety, and an item we've added to our list of Safety Products for Solo Women.
Carbon monoxide is created by any fuel-burning appliance, like a gas stove, furnace or wood-burning fireplace — and it's colourless and odourless.  In December 2022, three women in Mexico reportedly died due to carbon monoxide poisoning while staying in an Airbnb apartment without a carbon monoxide detector.
Symptoms of carbon monoxide
Symptoms of CO poisoning include headache, dizziness, nausea, vomiting, weakness, chest pain and confusion, according to the U.S. Centers for Disease Control and Prevention. More than 400 people die in the U.S. from accidental CO poisoning each year, and another 50,000 people visit the emergency department with carbon monoxide poisoning. (Source: CBS News)
As a result, I started paying more attention to this and noticed that not all Airbnbs have smoke detectors or carbon monoxide detectors. It's not required, although the company operates a global program offering free smoke and carbon monoxide detectors to hosts.  According to Airbnb, smoke alarms do not serve as carbon monoxide alarms, and vice versa.  When you rent a homestay, make sure you check the listing under "What this place offers".
I became very aware of how this affected me when I stayed at a house in a small town near Malaga that had a wood-burning stove. I was unable to find a store that sold CO2 detectors, but it will be my first purchase when I return to North America.
Travel-size carbon monoxide detectors
In my research, I was able to find several travel-sized brands of portable carbon monoxide detectors that can fit in a carry-on. Some, like this one from Kidde, plug into the wall, which might work well in North American and Mexican 110-120 volt electrical outlets, but for international travel or camping, there are portable ones like this one from GZAIR, which is waterproof and lasts two years. If you have. a suggestion, please leave it in the comments below!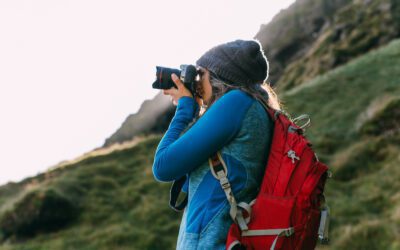 Our monthly curated list of solo travel trips submitted by JourneyWoman readers, featuring hotels, safety tips, what to pack, and more.
Female solo travelers recommend their top safety products to help women over 50 travel safely anywhere in the world.
JourneyWoman launches "Things She Loves', women-recommended products and services to make solo travel easier and fun.