Last updated on January 21st, 2023
Is it 'cool' to have sex with strangers while travelling?
by Evelyn Hannon, Founder, JourneyWoman
Recently I've read several blogs written by experienced backpackers who offer their well-intentioned tips on having good, clean sex in hostels around the world. They list advice about soil-free sheets, using condoms and not being excessively noisy and disturbing fellow hostelers. I've reviewed these tips and was left wondering 'do solo women travelers think it's cool to have casual sex with strangers on the road?' Are they traveling with an exaggerated hope of meeting Mr. Right? Are they aware of the possible dangers?
From a safety point of view…
I'm a travel journalist, a mother of daughters and a grandmother. My views on sexual mores will probably be somewhat different from younger women who are reading this article. That said, my point of view is based not on sexual practices but on safety issues. I've seen too many emails from worried families whose daughters (young and older) have gone missing while travelling. I've learned about women found dead on a deserted beach or those who have never been seen or heard from again.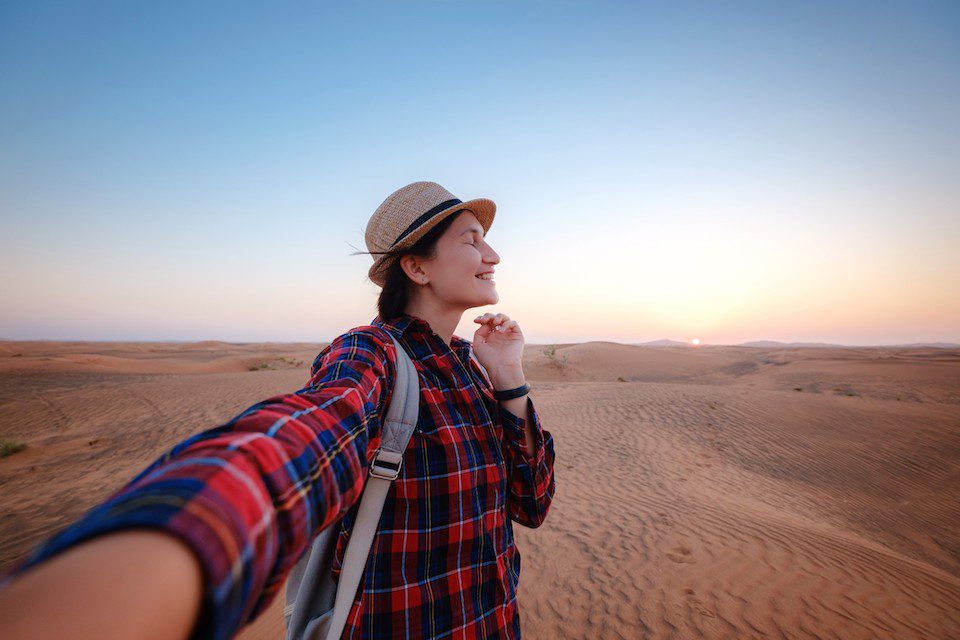 Featured Image: Young woman travelling in the desert / Photo credit Envato
Five things to consider about sex and travel  
This set of five things to think about is aimed at the woman who travels solo and who will inevitably meet charming men along the way who will turn her head.
I know it might be difficult to resist but when you are feeling that age-old familiar urge I urge you to consider the following:
#1 – How much do you know about this man? It makes sense that any man with seduction in mind is going to treat you very, very nicely. That's what seduction is all about. The truth is you probably don't know this man at all. Does he have an ulterior motive? Is he dishonest? Will he drug you? Will he skip out with your passport or your money? Will he abuse you?
#2 – In your own country you understand it if a male is behaving in strange ways. You know how to pick up the social cues and question his emotional stability. In a foreign culture those clues aren't readily apparent to you and you might be flirting with a social deviant. As my own mom used to say, 'this man could be an axe murderer'. Enough said.
#3 – At home, you don't live in a vacuum. Should you be in danger family and friends are always just an email or phone call away. If they don't hear from you for a while the alarm bells naturally go off and people begin checking. When you are all alone halfway around the world and someone is holding you against your will, nobody knows and that makes things even more horrifying. Those trying to find you have no idea where to even start.
#4 – Don't be flattered. Often you are simply a challenge. In some cultures 'only bad girls' will even consider sex before marriage. In these countries women's rights as you know them don't exist and men consider it fair game to seduce a foreign woman. All you become is a notch in their collective belt and by morning they are planning their next conquest.
#5 – The concept of six degrees of separation doesn't exist on the road. In your social circle you drop the name of a new man that attracts you and one of your girlfriends might say, "I know him…nice guy' or 'He dated my cousin …bad news.' When you're in a foreign culture and just passing through there is absolutely nobody you can rely on to tell you the real truth. Don't for one minute believe that 'his friends' will tell you anything but nice things about your suitor. They're totally on his side.
I rest my case.
EDITOR'S NOTE: I'd be naive if I believed that everybody will take this advice all of the time. To you I say…. Be careful, trust your gut and stay safe.
Learn More About Sex and Travel
Expert advice on how women over 50 can manage time zone changes, sleep, layovers and dehydration during menopause.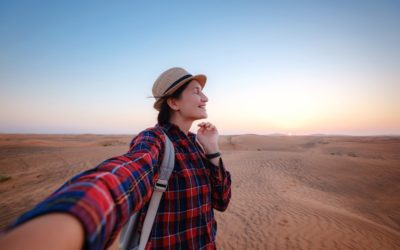 Practical travel safety tips to help young women plan and prepare for their first solo trip, covering physical to online safety.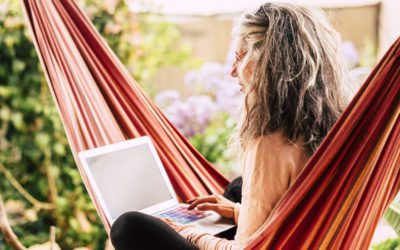 Women's safety advocate Tracey Breeden shares how women can protect themselves against online harassment, which data shows is intensifying.