Last updated on January 19th, 2023
Featured image: Of all the cities Barbara has spent her "Urban Immersions", Toronto is her favourite so far!
Tips to explore a city, find lodging and follow your passion
By Siobhan Fitzmaurice, Guest Writer
No cooking, no cleaning, no opening mail, no mowing of the lawn. Only museums, live theater, urban walks, author readings and grazing at ethnic food stalls. What's not to love?
Barbara Brown, a retired transit executive and educator from Anchorage, has a passion for live theater. Rather than travel from city to city on vacation, Barbara settled in Manhattan for one month for a deep dive into the arts and theatre scene. Sure, the apartment is minuscule by Anchorage standards, but the urban experience is at her doorstep. Of course, she had butterflies in her stomach before leaving, but that makes her feel alive! 
Over the course of the month, Barbara realizes that she relished her urban immersion. Every year, she travels solo to a new city for a month. This has become her preferred style of travel, which she calls "Solo Urban Immersion."
Seven years later, Barbara continues her annual, one-month Solo Urban Immersion. So far, she has been to Manhattan (twice), Toronto (twice), London and Philadelphia. 
I met Barbara on a MeetUp urban walk during her second stay in Toronto. I wanted to discover the story and the "how to" of an urban immersion.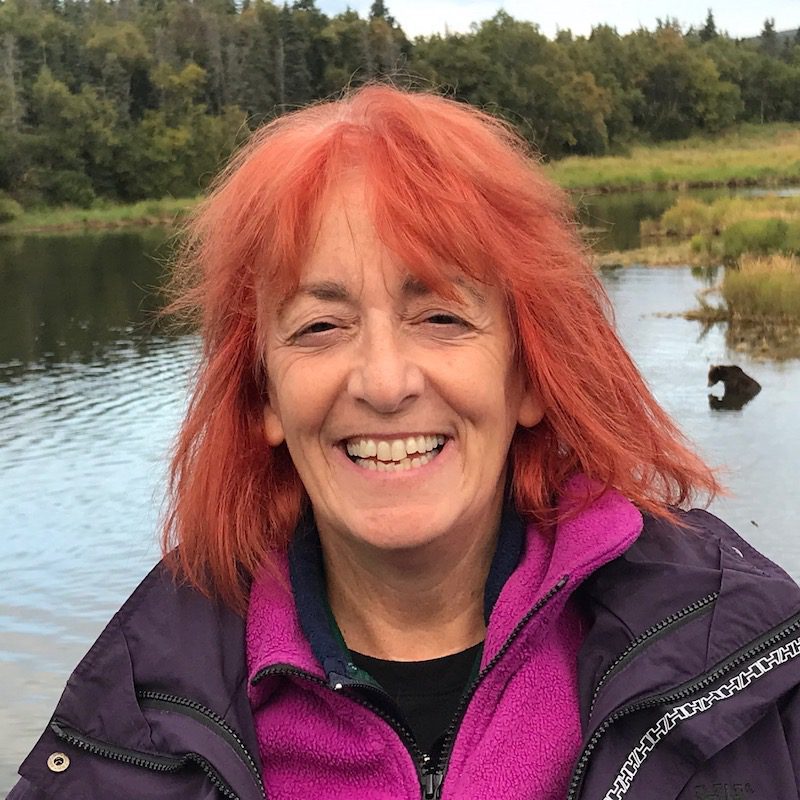 Barbara Brown / Photo by Siobhan Fitzmaurice
Tips from Barbara to choose a city, lodging and explore your passions
1. She chooses English-speaking cities, because 'she wants to live like a local, not a tourist'
Barbara wants to meet people, chat, and make friends. The city has to be big enough to favour pedestrian neighborhoods so shopping can be accomplished on foot and efficient transit is nearby. She looks for a city with loads of arts-related activities, preferably with free or low-cost options to visit museums, theaters and author readings. Most transportation is on foot, or by transit, but it's a good idea to be familiar with Uber just in case.
2. She uses an established rental platform like Airbnb, VBRO and booking.com for lodging
She selects a location that is within walking distance to both a subway station and a library. With established rental platforms, she can read the reviews, which often include a description of the neighborhood. If several reviewers write that they really loved the lively, yet safe neighborhood, that's a plus. As an aside, she also avoids rentals where the host canceled at the last minute.If at all possible, she prefers to arrive at her apartment for the first time during the daylight hours. It's a bonus if a local friend can accompany her. 
Check out apartments on VRBO and booking.com now!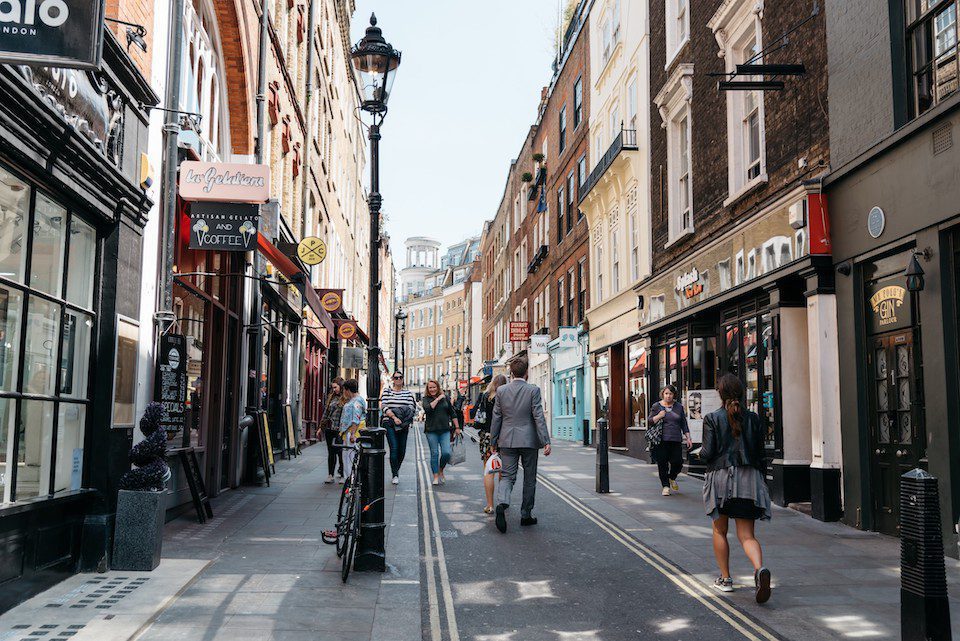 London is one of the cities Barbara has explored on her annual Solo Urban Immersion
With longer stays dominating the vacation rental market, these 10 expert tips will help women find safe, cost-effective homestays.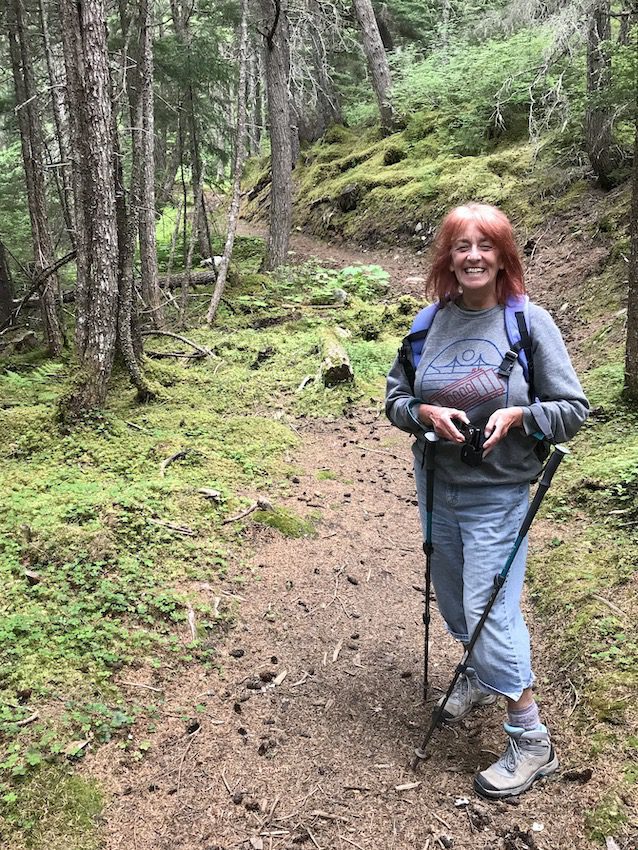 Barbara Brown / Photo provided by Barbara 
3. She starts planning her Solo Urban Immersions about two months in advance
Her planning goal is two-fold: first to understand how to travel around the city using public transit and second, to plan one activity for every day of her urban adventure before she arrives. She starts by enquiring how to obtain a transit pass (with senior discount) and library card. Libraries are more than just a place with books. They host author readings, free films, workshops, art exhibits. She notes anything of interest on her calendar. 
4. Next she "goes down every rabbit hole" to investigate her passion of live theater
She starts with a simple google search of "live theater CityXYZ", notes the main theaters, and checks reviews. Then she follows the critics that write those reviews. Good critics also write reviews for lesser-known, yet excellent live theaters. Then she investigates how to obtain favorable pricing. Is there a last minute ticket seller? Senior discount? Are matinees less expensive? A MeetUp group? She adds important theater dates to her already busy calendar.
Why does she do this alone? She loves her "me time"! Plus, her husband would rather take a wilderness vacation. While she spent a month in London, her husband went white water rafting. Everyone is happy.
Has she had any challenges? Of course. While in London, although she found the museums, architecture and live theater amazing, she discovered that Londoners generally don't chat with strangers. Her husband was taking the aforementioned white water rafting trip and was unreachable. At first, she felt lonely until she discovered a fascinating series of walking history tours, often attended by locals who were more open now that they shared an interest. Her favorite city so far? Toronto, for its many fine smaller theaters, 100 public library branches, public transit, arts accessibility and welcoming people.
Barbara offers some additional words of advice. To get the most out of a solo urban stay, have a "hook": a passionate interest that can be indulged in the city. For her it's live theater. For someone else, it could be art, history, language classes, food, urban walks, urban sketching, jazz festivals. She advises to research and plan out some activities that pursue that interest. After arriving, be open to new ideas and meeting new people. Put down the cell and connect with the city and its inhabitants!
Editors note: Looking for something to do in a new city? Viator offers endless choices including walking tours, food tours, day trips, and so much more. Find an activity now!
What started out as an experimental stay at a tiny apartment in Manhattan has turned into a joyous journey of annual Solo Urban Immersion for Barbara.
Siobhan Fitzmaurice
An avid traveller since the age of 7, Siobhan is always up for new adventures, cultures, food and people.
Grateful to call Toronto her home, she has also lived in Ethiopia, Chad, Paris, London and Dubai.  Her most memorable travel experiences have taken place outdoors, from an urban street art walk in Mexico, to a horseback safari in South Africa, to bike and barge in France to trekking the Camino.
Plan Your Own Solo Urban Immersion
Get started with resources recommended by the JourneyWoman community
Book Your Flights
Use tools like Expedia or Google Flights to look up the best flight prices. Being flexible with dates can save you even more money.
Find Somewhere to Stay
Find a hotel on Expedia and earn points towards free stays. Hotels.com offers a free night stay for every 10 nights booked.
Looking for an apartment or something more long-term? Check out VRBO.
Insure Your Trip
Travel insurance is more important than ever. Compare plans and policies for the best coverage for your trip using Insure My Trip.
Traveling for an extended amount of time? SafetyWing offers ongoing coverage on a month-to-month basis, and World Nomads offers coverage for extended trips.
Looking for a Tour?
Head to the Women's Travel Directory to find a woman-friendly tour around the world.
Travel Extras
Why not brush up on a new language before your trip with Babbel.
Don't forget your JourneyWoman branded accessories while you're on the go!
More on Solo Travel to Inspire You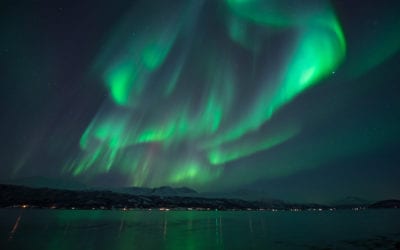 We reveal the top seven Once-in-a-Lifetime Travel Experiences recommended by women, including the Northern LIghts, the Camino de Santiago, Canada's Rocky Mountains, a Safari in Africa, an Antarctica expedition, Machu Picchu and Bali.