Last updated on November 19th, 2023
Featured image: Godafoss waterfall in the winter. Though beautiful, Iceland in the wintertime takes some special preparations | Photo by surangaw on Envato
Tips to prepare for the cold climate and time change
By Diana Eden, Contributing Writer, Travel Over 80
Anyone who knows me knows that I love sunshine, being warm, and getting 8 hours of sleep a night. So what possessed me to sign up for a 3-day whirlwind tour of Iceland in February, where temperatures hover between 25F and 35F, and there are only 9 hours of daylight?
I confess I got swept away by the idea of a quick visit with a bunch of girlfriends to see a country I had never been to! Even at my "ripe old age," I want to experience a few "firsts," to see the magical Aurora Borealis, and to dip into the warm spring waters of the Blue Lagoon while gazing at the stars.  
As an over 80 traveler, perhaps I can be forgiven for mainly focusing on physical comfort first, which for me comes down to warmth and sleep.
Tips for staying warm in a cold climate
I live in Las Vegas, Nevada and seldom need more than a light jacket, even in our coldest month of December. So I had some research to do and some purchases to make.
How to keep warm? Layers, layers, layers, it seems. But the right order of layers. Next to the body, fabrics such as wool or silk will hold in more body heat. Next, an insulation layer, perhaps fleece, will keep that warmth in. And lastly, a waterproof coat will protect against wind, snow, and rain. 
Iceland's temperatures will be in the twenties and low thirties, but on tours to see whales and the Northern Lights, we will be out on the water where winds might whip up and make the chill factor even greater.
My first purchase was a coat from Orolay that comes to just above my knee with a filler of 90% white duck down and 10% feathers. Lots of zippers and pockets inside and out and tight cuffs. The big hood with removable faux fur has drawstrings to keep it tight. Keeping the head warm is a key to keeping the entire body warm.
For boots, I went with some mid-priced fur-lined knee-high boots from Tundra that are waterproof. I'm not going to the North Pole, so a touch of fashion sense is allowed! I also stocked up on wool socks and one set of silk underwear from Fashion Silk (available on Amazon.com).
Diana wears her coat, fur-lined boots, and tights while exploring Iceland
I was gifted a pair of battery-operated "heated" pants with hot zones in the abdomen, waist, knee, and leg. Made of a lightweight synthetic fabric that is waterproof and breathable, there is a cozy lining of polyester elastane. They are surprisingly comfortable. My brand is from "Heatedtek," but Fernanda and other companies make similar products. Find them here.
For more casual adventures such as exploring downtown Reykjavik, I will wear fleece-lined leggings, (mine have a cozy velvet lining and are from CHRLEISURE,) turtleneck t-shirts or sweaters, and layer with zip-front wool jackets that can come off once a hot toddy has warmed me from the inside. My turtleneck sweaters are a soft cashmere blend from Sangtree, at a reasonable price, and come in more than 18 colors, also on Amazon.com.
Hydration makes a big difference in one's circulation. I'll stop frequently for hot cocoa and eat plenty of carbohydrates throughout the day, so my body has enough fuel to keep itself warm. Not a problem. Reykjavik has bountiful bars and restaurants. 

Tips for Time Zone adjustments and feeling energetic when the body wants to sleep
So how will I manage an 8-hour overnight flight into a country that is 8 time zones ahead of me? And where in February the sun doesn't rise until around 9 am and sets around 6 pm? My body clock will be all turned around!
I turned to timeshifter.com for information:  
"Jet lag is a circadian disruption caused when the sleep/wake and light/dark cycle shifts too quickly for our circadian clock to keep up. Surprising to many, light — not sleep, exercise, food, or caffeine — is the most crucial element for resetting your circadian clock. The precise timing of when to see light and when to avoid light is the difference between a successful trip or a miserable one.
The challenge is to find out the right timing for when to see and avoid light."
There are a number of apps that address resetting your body clock, some of which are JetlagRooster.com, Stopjetlag.com, and others. Most, if not all, are on a subscription basis, but some give you your first trip free. You enter your departure location and time, destination and time of arrival, plus your usual sleep habits. It will then tell you when to avoid light and caffeine and when to maximize exposure to light.
So having addressed my need for warmth and sleep, I am now ready to travel to Iceland and experience the wonders of a world 4000 miles away.
Plan Your Trip to Iceland
Get started with resources recommended by the JourneyWoman community
Book Your Flights
Use tools like Expedia or Google Flights to look up the best flight prices. Being flexible with dates can save you even more money.
Find Somewhere to Stay
Find a hotel on Expedia and earn points towards free stays. Hotels.com offers a free night's stay for every 10 nights booked.
Looking for an apartment or something more long-term? Check out VRBO.
Insure Your Trip
Travel insurance is more important than ever. Compare plans and policies for the best coverage for your trip using Insure My Trip.
Traveling for an extended amount of time? SafetyWing offers ongoing coverage on a month-to-month basis, and World Nomads offers coverage for extended trips.
Looking for a Tour?
Head to the Women's Travel Directory to find a woman-friendly tour of Iceland.
Travel Extras
Why not brush up on a new language before your trip with Babbel.
Don't forget your JourneyWoman branded accessories while you're on the go!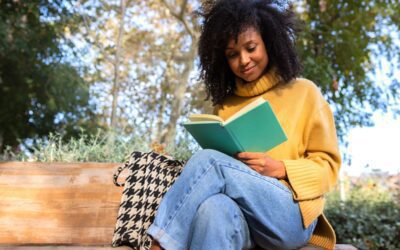 TripFiction's Tina Hartas helps us travel by book to 12 countries that solo women plan to visit in 2023, from Africa to Peru.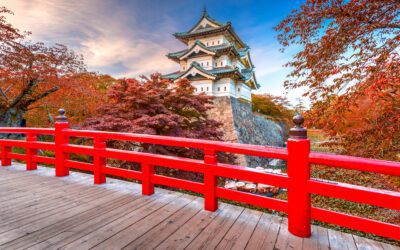 When it comes to 2023 travel, 12 countries top the list for solo women over 50, according to our latest survey results.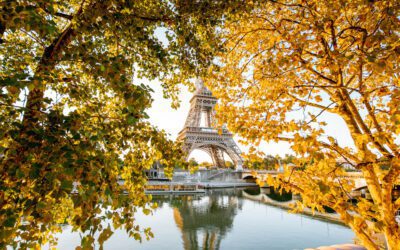 Five shoulder season travel destinations recommended by women that offer lower costs, less crowds, and unique experiences.