Last updated on June 13th, 2023
Featured image: Need some travel advice? Look no further! / Photo by Prostock-studio on Envato
Our readers give the best advice!
Curated by Breanna Schnurr, Editorial Intern, JourneyWoman
Sharing our travel tips is part of the JourneyWomen ethos. Collected from JourneyWoman readers around the globe, here are our top reader tips for May.  It's wonderful to see women travelling the world again! These tips will take you from Amsterdam to Iceland to Paris to Turkey,  and places in between. We're grateful for the women who have taken time to send them in. 
Have a tip to share with women? Please submit it here. 
1. Iceland: What not to miss 
"Iceland: gas stations serve sandwiches and decent snacks. Everyone speaks English. Don't miss a ferry ride to the Volcano Museum on The Vestmann Islands. Don't miss visiting the Reykjavik city cemetery."
– Cathy
Read more about solo travel in Iceland here.
2. Explore remote places 
"Highlights of remote places: San Blas Islands in Panama, the Galapagos Islands in Ecuador, transiting the Panama Canal on my own sailboat." – Liesbet
For more less-travelled places read '20 Less-Travelled Places For Women to Explore'.
3. Why not wander in Paris?
Julie Ellis is the co-founder of a brand you might know — Mabel's Labels and she absolutely loves to travel. She's also just published her first book, called "Big Gorgeous Goals." You can pre-order it here. 
Julie just came back from Paris and stayed these tips with us.
 "We stayed in The Marais – it was vibrant, great cafes and we had a lovely, quiet Airbnb on Rue de Gravilliers that was central for getting to everything. The first day, we put our luggage at CityLockers – It was 15 Euros for 24 hours for a locker that held easily a medium sized suitcase and a carry on bag. We then wandered.  We rested for a while and had lunch at Cafe Charlot. It was the perfect spot to sit outside. It's very close to the Marche des Enfants Rouges, the oldest market in Paris.  So, of course we wandered there after we ate!  Then we wandered down to Place des Vosges, sitting in the sun in the park.  We wandered down to the Seine and found a cafe across from the Hotel de Ville to have an Aperol Spritz and enjoy the day. Then, we wandered back up Rue Beaubourg and stopped for some groceries.  Picked up our suitcases and checked in. 
We quickly headed back to the cheese shop across from Cafe Charlot and went home for an apero of wine and cheese with a wonderful baguette. We then headed across town to the Eiffel Tower. Unfortunately, the top was closed, but we went to the second floor and had a great view of Paris. We walked down from there, headed to a cafe for dinner and slept long and well after our overnight flight. The next day, we decided to rent bikes.  It was 45 euros for the day, for an e-bike.  We rode all over the city! We then rode to Ile de la Cite, where we went to Sainte Chapelle.  Gorgeous, and I would recommend it.  Parking and locking the bikes wasn't an issue. From there we rode into St Germain de Pres, such a beautiful neighbourhood.  Had lunch at: [le "Relais de l'Entrecôte] Then, back on our bikes, past Les Deux Magots, and around the neighbourhood. Rode over to the Louvre, past the Tuileries, and into Place de la Concorde.  Up the Champs Élysées, and back down to La Tour Eiffel.  Then over to Notre Dame. 
By then it was around 4 and the city was quite busy, so we dropped off our bikes in Le Marais, went back to our flat for happy hour and then out for dinner later that evening." – Julie Ellis, Toronto, ON, Canada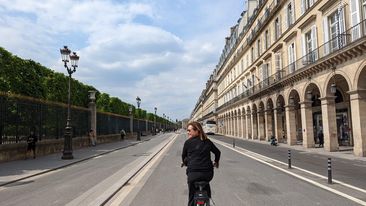 4. Be spontaneous
"My favorite travel tip is NOT to plan too many experiences ahead of time. You often have the best experiences when you leave yourself empty days and meet people or join events spontaneously."
– Mary Hollendoner, Originally from California, USA
5. Stay Safe in Cars 
"My best safety tip is not to have distracting conversations getting into or out of cars when you are most vulnerable."
– Carmen
Stay safe with these solo travel tips here.
6. Adventures in Amsterdam
"Even if you're used to the 24 hrs clock, make sure you have it on all your time pieces, phone and other devices. I forgot, stayed up all day till 7 pm local time and then went to bed for the night. Or so I thought. Woke up 1.5 hrs later thinking it was morning. I headed out to start my day only to realize it was nighttime. If you feel adventurous and want to use public transit there are a number of options. One-time fares are always more expensive than using a prepaid OV Chipkaart. I strongly suggest that if you plan to visit the usual attractions outside where you're staying (not going on a day tour) that you buy a 1,2, or 3 day visitor pass. Gives you unlimited travel by train (2nd class, no problem), etc. check out this link for more info.
A quite popular cafe/bar appetizer is something called bitterballen. It's basically deep-fried mashed potatoes with a bit of meat. Some places have vegetarian ones. A nice experience with a glass of Chardonnay. Don't hesitate to sit at a cafe and people watch with a coffee or glass of wine. Perfectly acceptable. I could go on but I won't. You've got this! Enjoy." – Marilyn Kater, Edmonton, AB Canada 
7. Visit Namibia
"Namibia is a jewel unknown to most North Americans."
– Marlene
Check out a  Namibia tour here, hosted by Women's Travel Club, in our Women's Travel Directory. 
8. Natural wonders in Oaxaca, Mexico
"While in Oaxaca, don't miss Hierve el Agua's calcified waterfalls and mineral springs, one of three places in the world like this. It's a long drive from Oaxaca through the mountains and it's said the water has healing properties. The water was refreshing in the heat as I looked out over the cliff. Ended the day at el Árbol del Tule, the world's widest tree (a Montezuma Cypress) over 2,000 years old. DNA has shown it's all one tree. Stand next to this tree and listen to the birds." — Carolyn Ray, Toronto, ON, Canada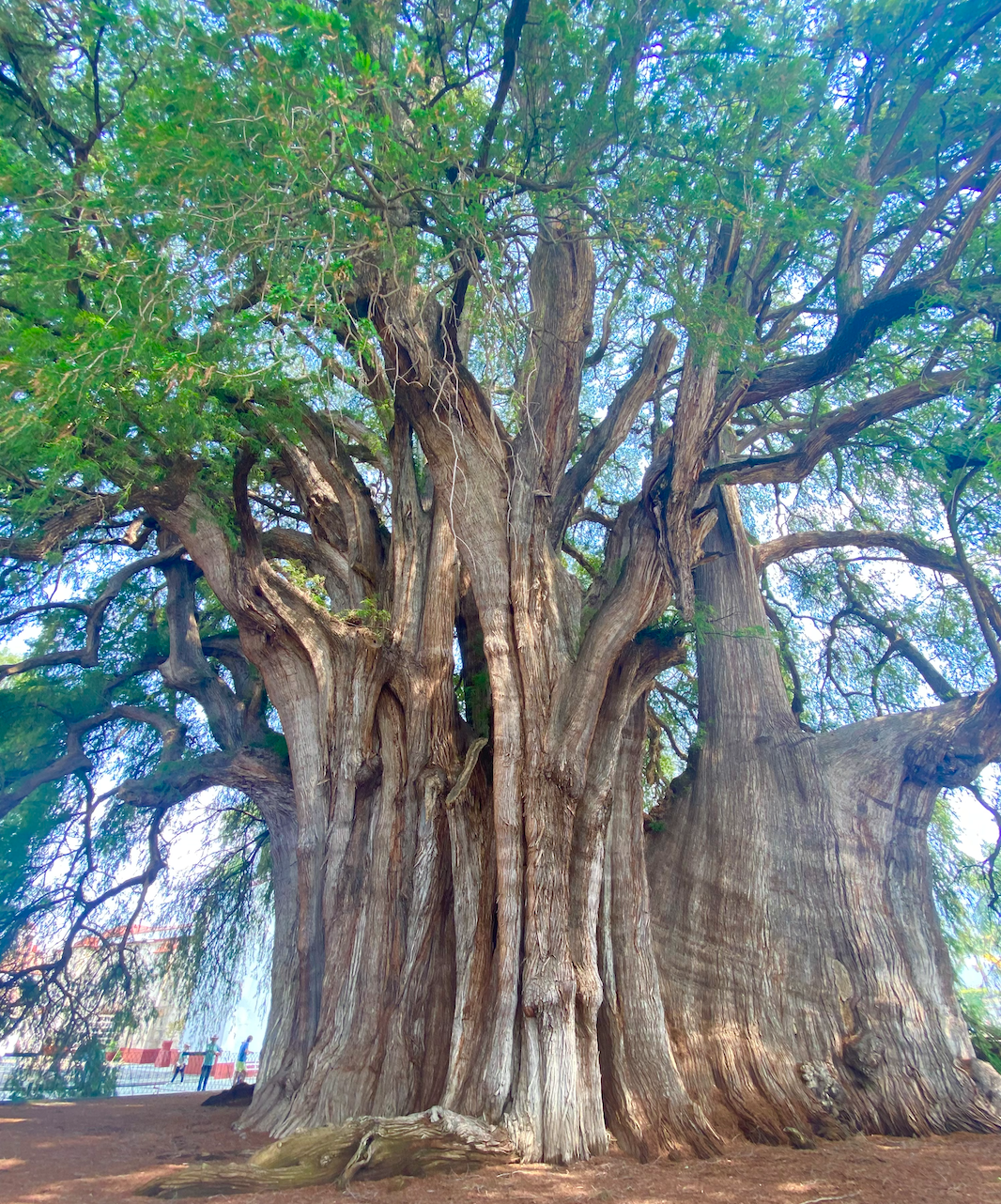 9. Less-travelled places in Spain 
"I am travelling solo to different areas of Spain to look for a place to possibly retire or at least escape from the Canadian winters. I've been to various places on the Costa del Sol, Sevilla and now Dénia on the Costa Blanca. It was an uneventful flight from Sevilla to Valencia and I took a taxi to the Valencia central bus station. It cost me €18. I could've taken a bus and subway for €4 euro but sometimes it is nice to treat yourself vs. dragging bags. I had a 90-minute wait for the bus so I grabbed a bite in the cafeteria. Before long, I threw my bag into the bus' hold, and boarded. A bus trip to Dénia cost €11.50. I slept for most of the 90-minute trip. Alsa is an excellent bus transport company and I booked my ticket using their app.
Dénia isn't the easiest place to get to unless you have a car or a boat. There is a tram that runs from Alicante, and that route wasn't available when I booked. Dénia is an active fishing port and has a yacht club. It is on the Costa Blanca halfway between Valencia and Alicante. It also has some beautiful beaches. I wanted to see how long it would take to walk to the beach – 20 minutes from downtown (Carrer del Marques de Campo), walking casually. Dénia is pretty and easy to walk. Lots of pedestrian promenades and reasonably accessible once in central Dénia, but not so much along Les Marines (towards the beaches). The population is around 43,000. I'm finding it expensive at least to dine out, and so will plan more meals at home. I imagine it is because of all the tourists. English is spoken in many places. There is a large German and British tourist population judging by the Bavarian Taverna serving bratwurst and many cafeterias serving an English breakfast. Fruits and vegetables are more reasonable if you shop at the Municipal Market. The big seller here is Iberian jamón, the famous red prawns and of course Valencia paella. All are delicious! It is everywhere.
If you are looking for shoes, this is the place. Shoes are huge commodity here. Whether you are a sneaker freak or looking for leather sandals, espadrilles or a wedge, you will be in heaven and they are made in Espana. Purses also! My carry-on might need to find a partner."
– Donna Murphy-Richardson, Toronto, ON, Canada 
To prepare for your own Spain trip, read our article: Tips to Travel Spain Like a Local
10. Don't miss Portovenere, Italy (near Cinque Terre)
"Portovenere is well worth a visit – take a look! We visited all the main landmarks, climbed countless staircases, explored the narrow streets of this medieval town, walk along the cliffs, enjoyed the most spectacular sceneries and local food…" – Marion Broverman, Edmonton, AB, Canada 
11. Get a guide in Giza
"I would advise using a tour group here [Giza] or hire a guide. I felt safe but I wasn't comfortable going very far on my own." – Brenda McCrank, Toronto, ON, Canada 
Interested in touring Egypt? Check out Pink Lotus Tours on our guides page.
12. Spend a night in the Sahara in Morocco
"If you travel to Morocco, try to book a camel ride to spend the night in the desert." – Jerri
Looking to explore Morocco? Check out our guide here!
13. Download apps before you go to the airport
Make sure you download your airline app and country app (such as ArriveCan) before you leave your country and go to the airport so that you are able to access your email. All apps require email or mobile verification and if you don't have cellular access you won't be able to install it. I've helped countless people do this in the lineup to check in. Plan ahead." — Carolyn Ray, Toronto, ON 
Members of the JourneyWomen community share the surprising items they can't travel without, like dry-wicking undergarments to cable ties.
14. Travel to the Himalayas
"When traveling to the Himalayas I know many women think of Nepal and seeing Everest. Unless you are planning to hike to base camp or further, my recommendation is to go to the third highest peak, Kangchenjunga. Located north of Darjeeling in the West Bengal mountains, people are not allowed to hike on this sacred mountain. The country around it, Darjeeling and Sikkim, is lush and welcoming without any of the land damage you might see in Nepal. The setting is awe inspiring, the temples are colorful and the people are serene."
– Beth Hart
15. Packing tips   
"I go back and forth to Italy twice a year, here are my travel tips for a comfortable trip. First all toiletries are in mini, make up fit into a 4 by 4 inch zippered pouch, with6-8 safety pins pinned on, I always bring these."
— Sally Bridge
16. Cappadocia, Turkey 
"My 10yr old daughter and I traveled to Turkey in 2019 as independent tourists. We both fell in love with it and will return. Cappadocia in Turkey is a bit out of the way but I found it worth the effort. We flew from Istanbul to Izmir, bussed to a gorgeous town of Cesme, stayed for a week at the sea. Then took a flight from Izmir to the gateway to Cappadocia, Kayseri. A savings to having to bus back to Istanbul for the flight! It was easy to rent a car once there and was a huge benefit to be independent once in Cappadocia! Lots of beautiful places with a 45 min drive of G√∂reme! Less people and a great experience. Don't put your hopes in the super expensive balloon ride! If they miss a day due to weather the price doubles and sometimes triples!" — Donna and Kat Clark
Hot air balloons float over Cappadocia, Turkey
17. Sorrento, Italy
"Let curiosity be your guide, not a guidebook.  While strolling through the sidewalks of Sorrento, a cookbook caught my eye – it was filled with beautiful photos of Sorrento and recipes from Ristorante Da Gigino.  Being told the restaurant was a few minutes' walk away, I immediately made my way there and was fortunate to get a reservation for a party of eight that evening.  We were in absolute heaven – swooning over fabulous hors d'oevres, platters full of homemade pastas, carafes of house red wine and mouthwatering desserts, within an authentic stone walled candlelit atmosphere.  Dinner for 8 was about $200 US dollars, including tip and 4 chef signed cookbooks which our waiter presented us with at the end of our meal." — Carolyn Bello
18. Where's my water?
"Whenever I travel to a country where the water is not potable I bring along a package of colourful hair elastics.  At each hotel, I then fasten one on the spout of the tap to remind myself not to drink water from the tap.  When I travel with a group I bring a large enough supply for everyone." — Bonnie Hinschberger, London, ON, Canada
19. Tips for Long-Distance Travel
If at all possible, make sure all your flights are on one ticket.  If there are any schedule changes, delays or cancellations it's so much easier to deal with than having separate tickets.  The airline on the next leg of your ticket will know if you've been delayed or your flight has been cancelled and (hopefully) have rebooked you as a result. 
Expect delays and cancellations.  Don't book tight connections because security delays are very common right now. 
I'm finding that most airlines, hotels, tour operators, Airbnb's etc., do not have the flexible cancellation or change policies that were the norm for most travel from March 2020 until recently.  Make sure that you purchase cancellation and interruption insurance that has good coverage, and not only for Covid-related situations.
You must research any countries that you might be transiting through to see what their Covid regulations are.  For example, if you are flying from Toronto, transiting through Dallas with your final destination of Mexico City, you will need a negative Antigen test done in Canada for your connection in Dallas.  Most travellers don't think to check out their connecting country Covid rules which has meant people have been denied boarding. — Cathy, Calgary, AB, Canada
20. Take a Food Tour!
My new favourite thing to do when visiting a new city? Joining a local food tour within the first couple of nights! Not only do you get to try delicious local cuisine, but you also learn the history behind what you are eating while learning about the city at the same time. Food tours are a great way to learn where the locals eat as well as the dos and don'ts or "food etiquette" of the city you are in (there was a lot in Italy!). We've also met some great friends on food tours that we ended up grabbing dinner and drinks with later on in our trip. I like to use Airbnb or Viator to search for a tour. — Stephanie Cerratti, Toronto, ON, Canada
Heading to a new city? Find a food tour here!
Endless Sicilian pastries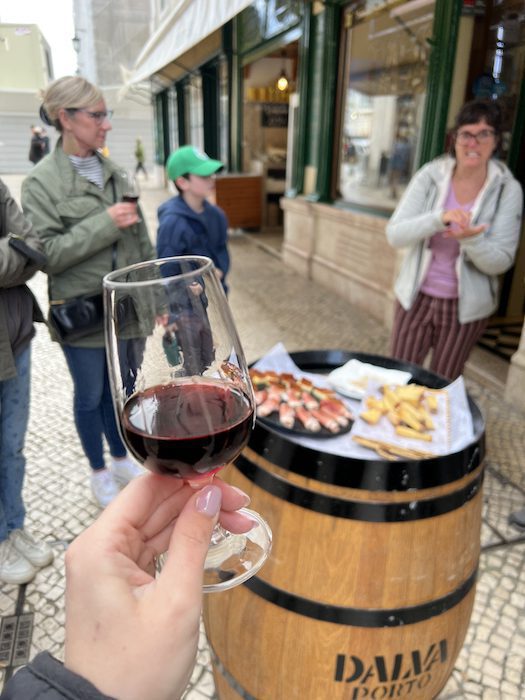 A glass of port on a Lisbon food tour
Exploring Palermo, Sicily, on a food tour
Have your own travel tips to share with the community? Click the button below!
More Travel Tips to Discover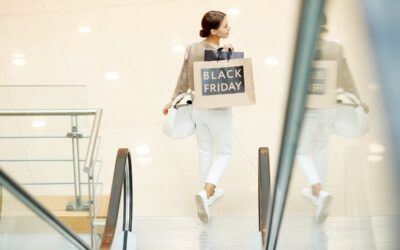 Women-recommended Black Friday travel deals to make your 2024 travels even easier, curated from reader tips and our own experiences.
Discover what to eat in Flanders, Belgium with some of the world's best beer, chocolate and fries. Dine, slurp and drown in butter, cream and farm-fresh food.
Clothing tips from a plus-size solo traveller to empower women with a fashionable travel wardrobe that combines comfort, style, and confidence.
Start Planning Your Trip
Get started with resources recommended by the JourneyWoman community
Book Your Flights
Use tools like Expedia or Google Flights to look up the best flight prices. Being flexible with dates can save you even more money.
Find Somewhere to Stay
Find a hotel on Expedia and earn points towards free stays. Hotels.com offers a free night stay for every 10 nights booked.
Looking for an apartment or something more long-term? Check out VRBO.
Insure Your Trip
Travel insurance is more important than ever. Compare plans and policies for the best coverage for your trip using Insure My Trip.
Traveling for an extended amount of time? SafetyWing offers ongoing coverage on a month-to-month basis, and World Nomads offers coverage for extended trips.
Looking for a Tour?
Head to the Women's Travel Directory to find a woman-friendly tour around the world.
Travel Extras
Why not brush up on a new language before your trip with Babbel.
Don't forget your JourneyWoman branded accessories while you're on the go!