Last updated on November 19th, 2023
Featured image: Two women cycling through a vineyard / Photo by Destination Ontario
Biking tips for women to gain confidence
by Amanda Burgess
(Sponsored by Ontario by Bike)
If you've ever seen a woman in her 50s, 60s, 70s or even 80s whiz by you on a bike trail, country road or city street and wondered: How does she do it? She must have been cycling for YEARS. If you think  I could never do that, think again. These biking tips for women, by women, will help you gain confidence and blaze a trail of independence before you know it. 
Biking is a low-impact, low-barrier, highly accessible recreational activity. Yes, even for those with mobility issues. You don't have to be an expert to get back on a bike if it's been decades since you rode one. You don't need a bike and gear worth thousands of dollars. You don't need to start with a 100 km (62 mi) ride.
All you need is a bike, a helmet, the desire to try, and somewhere you feel comfortable taking it for a spin. I bought a city bike last summer and rode along the Toronto section of the Great Lakes Waterfront Trail and sections of Lakeshore Boulevard when it closed down for recreational use on weekends. 
"It's good to cycle around your home area to get used to it and get your confidence up," says Louisa Mursell, Executive Director, Ontario By Bike/Transportation Options, a non-profit dedicated to creating sustainable transportation and tourism solutions in Ontario. "Then to get out of your comfort zone, going a few kilometres more, or if you have a car with a bike rack, taking it a bit away from your house. Do it incrementally, You'd be surprised how much you can actually do as far as the length of your ride. It's good to push yourself a little bit further. Our Ontario By Bike rides help you do that, and there's support available if you can't. We can pick you up in a van, and there are other riders out there to encourage you along."
We sat down with Mursell and an all-woman panel of experienced cyclists in the Ontario By Bike community to chat about how they got into biking as mature women, the life lessons that cycling has taught them, safety tips for group or solo rides, and the benefits that Ontario By Bike offers riders.
Our Panel of Biking Experts
Louisa Mursell
Executive Director, Ontario By Bike
Read More
Louisa has been working in the area of cycling tourism for more than 13 years. As Executive Director of Transportation Options, she oversees projects and programs that fulfill the non-profit organization's mandate to create sustainable mobility and tourism solutions across Ontario, one of which is Ontario By Bike. The Ontario By Bike Network provides extensive resources for cyclists and assists industry partners and tourism businesses reach the growing number of cyclists through a number of program areas. A keen cyclist and outdoor enthusiast, she loves her job that has inspired many new cyclists plus friends and family to hop on a bike and explore Ontario.
Beth Bailey
Cyclist and Ontario By Bike rider
Read More
Beth has biked on and off for most of her life. She got her first bike as a reward for passing Grade Two, rode a bike to school through grade school, took a break in high school, and picked it up again in college to save on bus fare. After she crashed riding home from class one day, she lost her nerve and put the bike away for most of her working career.
"After I retired, I purchased a new bike after convincing the salesperson that I did not want an 'old lady' bike but rather a 'speedy' bike. (This is a problem for women my age in the industry). I was still taking care of my elderly father at this time but used my bike as a break from service," she says. "It was on the back roads of the Lion's Head, Wiarton, Owen Sound area that I started to ride seriously. It was a moment to clear my head, get some exercise and enjoy the tough climbs up and the exhilaration of the downhill – a moment when I decided that biking was for me. Since then, I have done many of the Ontario by Bike rides and I have never looked back!"
Alice Strachan
Cyclist and Ontario By Bike rider
Read More
Alice lived on her bike when she was a country kid with only one way into town to see her friends. As an adult, she didn't ride or own a bike for years. Then one day she stopped to let cyclists in the Ride to Conquer Cancer pass by, saw many riders who looked like her and thought:
If they can do that, I can too.
"For the next 10 years I did the Ride to Conquer Cancer – my last ride was three years ago. My family joined me and my husband rode for five years too. Then we decided to go on a bike holiday – our first was in the US and then Waterfront Trail," she says.  "We have now biked in Alaska, Hawaii and Utah and done three Great Waterfront Trail Adventure Rides (I am doing my fourth this year). My husband took a rest from biking for two years due to bad knees but has just purchased an e-bike and will be on the next two Ontario by Bike Rides with me. We love the cycling trips and seeing such different scenery than you see by car."
Robin Durrant
Cyclist and Ontario By Bike rider
Read More
After serving as primary caregiver for both her husband and mother, Robin began riding in 2013 in a bid to improve her mental health and physical wellbeing. After a casual conversation about her first solo ride, her co-worker Donna-Marie invited her to explore the world of cycling with three other women.
"When I first started riding, it was on country roads within my community. Then the opportunities started to grow. I rode the New York City Five Boro Bike Tour, took a boat-and-bike tour in Holland and Belgium with friends, and cycled through numerous communities in Ontario and along the shores of the Great Lakes and many rivers," she says. "With an increased level of fitness and confidence, I started paddleboarding, cross-country skiing and snowshoeing. A cycling trip affords opportunities to incorporate other activities if you allow yourself to think outside of the box."
Donna Marie Nyenhuis-Rickwood
Cyclist and Ontario By Bike rider
Read More
Donna Marie started riding in 2013 as a way to increase her fitness and lose weight. Her first attempt was a 5 km ride around her neighbourhood on her daughter's bike. In awe of her father, who rode from Brantford to Hamilton along the Rail Trail, her goal was to try a 35 km ride with him.
"A friend encouraged me to get a 'good' bike. Then I started riding with her and another lady. Now I have cycled in Ontario, Holland, France, Belgium, New York City, and Denmark. My fitness activities grew, I have participated in try & tri's, duathlons, and the Grand Fondo PEI, placing third in my age/gender category in the sprint portion," she says. "I have started paddleboarding, cross-country skiing, snow-shoeing and hiking. Cycling has definitely opened new opportunities and now my ride buddy Robin and I are game to try almost anything – we both participated in the 2017 Polar Rush in Horseshoe Valley. It's built our confidence, and allowed us to meet new people and experience a life worth living."
What cycling has taught these women
For some, cycling has made them think differently about travel. 
"You don't really see a town or an area by car – you only truly experience it by bike," says Alice Strachan. Though we tend to think cycling has a season, Strachan recommends it as a year-round activity and gently challenges mature women to remember that age is just a number. Get on a bike, and you'll forget how old you are.
For others, cycling has served to reinforce self-confidence and the thrill of accomplishment. 
"Your own personal best is what counts and to have a riding friend by your side that will always support you and get you through those moments of self-doubt is the best part of the 'ride.'  Other lessons have been a sense of accomplishment, self-esteem, and team work," say colleagues and friends Donna Nyenhuis-Rickwood and Robin Durrant. "From time to time we compare ourselves to The Amazing Race – we always make it to our destination, but maybe not always the way it was planned. Sometimes we can get a little distracted while meeting new people along the way, but it's always a positive experience and always fun." 
Cycling teaches women to see travel from a different perspective and instills a sense of accomplishment, self-confidence, and strength / Photo by Ontario By Bike
Beth Bailey couldn't agree more. 
"Cycling has taught me how strong and resilient I am. On my very first Ontario By Bike Ride Toronto Trails and Ravines, which I LOVED), I was worried and intimidated that I would not be able to keep up, let alone finish," she says. "At that point in my riding career I was riding everyday but certainly not that far! Today, I think nothing of jumping on my bike first thing in the morning and riding out to my daughter's house in Tilbury, Ontario for lunch, and then riding home. That's a 104 km ride round trip. In most of my life, I have had a self-confidence problem the size of a house, but suggest a bike ride…and bring it on!"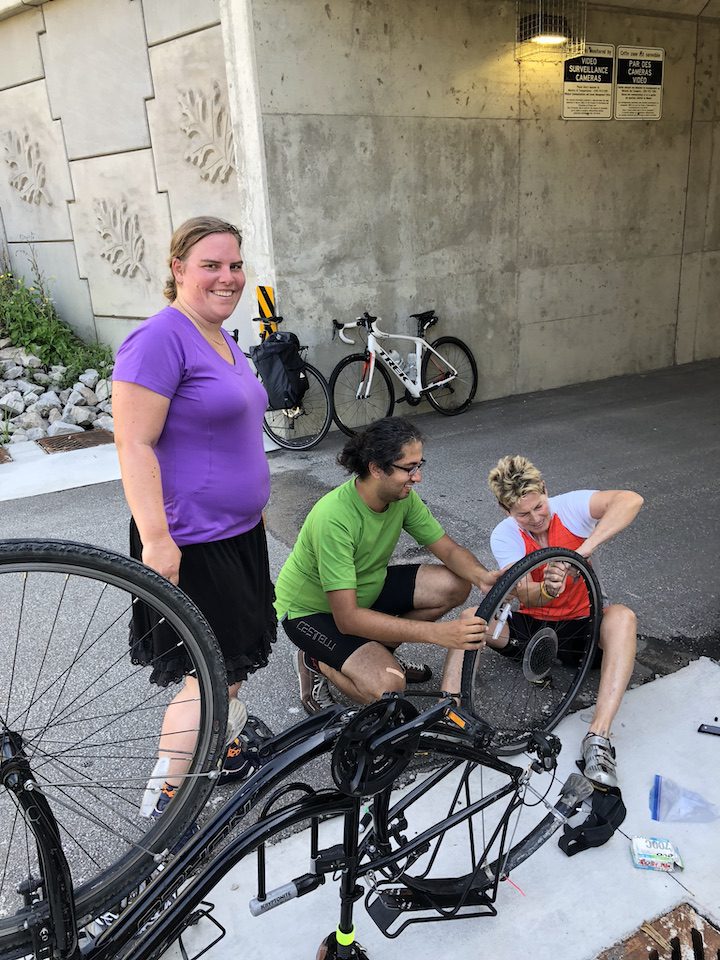 Knowing how to make your own repairs on the go in an important safety tip for solo rides, but on group rides, there's always someone ready to offer support / Photo by Ontario By Bike
Biking tips for women riding solo (or in a group) to stay saf
Visibility is key – share your itinerary
"Keep your wits about you and if it doesn't feel right, it likely isn't. Make sure you have a charged cell phone and that someone else knows where you are headed and approx. what time you should be back. I use a cycle mapping app where someone else could see where I was as well." – Alice Strachan
"Visibility is so important. Have a plan – starting point ending point, let someone know that you're out and when you expect to be back." – Donna Marie Nyenhuis-Rickwood and Robin Durrant
"As a woman I'm cycling by myself a lot. I've been on a lot of really remote trails where I'm like Hmm..how comfortable do I feel? Ontario is an incredibly safe place, but you need to be cautious. When I'm off on a trail alone, I let someone know where I am and roughly when I'll be back." – Louise Mursell
Be prepared: Carry the right gear
"Carry a phone, ID, emergency contact, food and water. Be prepared." – Donna Marie Nyenhuis-Rickwood and Robin Durrant
"It goes without saying that we should be carrying a basic tool kit, spare tube and a working knowledge of how do simple repairs. Making sure your route passes some small stores that at least sell water is a peace-of-mind move. Of course, a small first aid kit specific to riders' scrapes and sunburn is a must. Bring your cell phone! If you are going to ride in off-the-beaten path areas, use the app
what3words
. This app should be on every phone of anyone who goes into the back country, out on the water, or anywhere removed from help. It could be the reason you are found! Basically, keep it simple: Tools, phone, first aid, water." –  Beth Bailey
Know your own comfort level, and how to perform basic repairs
It's important for a woman – for anyone to know basic maintenance and repairs, like how to change a flat. I've taken some courses at the community bike shop, and it's empowering to be able to fix your own bike." – Louisa Mursell
The benefits of community, even as a solo rider
Whether you're a novice, intermediate or seasoned cyclist, whether you cycle solo or in groups, ontariobybike.ca offers a treasure trove of route suggestions and maps for planning a day trip or multi-day cycling itinerary with stops at certified bike-friendly businesses. You can join community rides organized by Ontario By Bike or plan your own. More than that, you'll discover a community of riders to share the trails and swap stories and advice with.
Ontario By Bike Group rides, like this 1000 Islands ride, make cycling easier (with camaraderie and support!) / Photo by Ontario By Bike
The biggest benefits of being part of a cycling community
Group rides make cycling easy
"I love the group ride, the van support and the fact that I don't even have to think about how to get from here to there and where will I stay – someone else has done it for me. I do two overnight rides each year and drag my own stuff and book my own hotel and as much as I love those rides – Ontario By Bike is way easier. There is a great mix of ride alone if you like, ride with others and you can be as social or not as you like." – Alice Strachan
You tap into unexplored parts of your city or province
"The best part of being part of an Ontario By Bike Ride is that it provides safe, supportive, organized opportunities to see parts of Ontario that we may never have explored on our own. These opportunities often present situations to make new friendships and learn about other communities and the businesses within them. The Ontario by Bike website has supported us in developing our own rides with confidence, such as riding in Toronto, Stratford, Hespeler, Brantford, Waterford, and Haldimand to name a few. Looking forward to many more!" – Donna Marie Nyenhuis-Rickwood and Robin Durrant
You make connections with like-minded riders who share your passion
"Ontario By Bike has been a Godsend in my life. I have never really forgotten the crash of my younger years, and I was just not ready to set out alone to ride anywhere! Ontario By Bike has answered most of my prayers. I ride with them for the camaraderie with other women as well as the challenge to push myself just a little further.  I know that when I am feeling challenged, another person comes along and I can drop back to riding a bit slower while we acquaint ourselves. We will ride for a distance, picking up the pace and then we separate for no particular reason and I ride solo for a while only to find someone else to ride with and do it again. This is how my weekend goes. I am riding with like-minded women. We may come in all shapes and sizes but we all have the same goals in mind – fun, fitness, and friendship!" – Beth Bailey
You have a one-stop shop for cycling info and resources at your fingertips
"The other part of OBB that I like is the huge volume of resources that are available. If I have any questions about an area in the province when it comes to tours or maps, I can count on it being on the website, or at least a link to what I'm looking for. I may not always use the resources but I always dream. I read their annual Cycling in Ontario magazine cover to cover." – Beth Bailey
The biggest benefit to being part of a cycling community like Ontario By Bike? The fact that cyclists of all levels are not only welcome, but fully supported.
"We aim to be very inclusive, so all age ranges, all abilities, all types of cyclists, from road cyclists to just your most casual cyclists and mountain bikers can find the ride info they need to plan a ride, get cycling and feel like they've all accomplished something," says Mursell. "Whether it's five kilometres on your old bike that you haven't ridden for 10 years to a 120-kilometre ride, it's all about getting outside, being active, doing your best and enjoying yourself."

Here's More Active Adventure to Discover
Our Accessible Travel writer Tanzila Khan discovers that kayaking is possible for adventurous women in a wheelchair, in Stockholm, Sweden.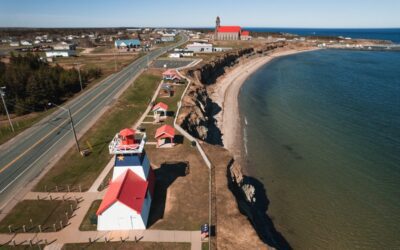 Located in New Brunswick, the stunning Acadian Peninsula Veloroute is a network of 14 cycling circuits perfect for a three-day trek.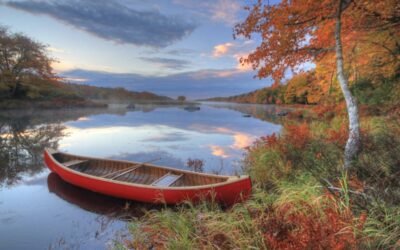 Whether you are a wanna-be paddler or have years of experience, there are lakes, rivers, and coastal areas in Nova Scotia to suit every skill level and interest.