Featured image: Protect your skin and prevent melanoma with these tips | Photo by Rawpixel on Envato
Melanoma is the most rapidly growing cancer in women
By Carolyn Ray, Editor, JourneyWoman
In July 2020, my 82-year old father was diagnosed with melanoma. Six weeks later in Florida, he passed away, leaving our family in shock and disbelief. How could this have happened — and so quickly?
It was a huge wake-up call. I grew up in the sun, never realizing what it was doing to my skin. Melanoma is hereditary, and as a mole-covered woman, I quickly took action. I hadn't been to a dermatologist in years, and made an appointment to have a mole scan, heaving a sigh of relief when my dermatologist declared my moles normal. He didn't let me leave without a stern lecture on covering up, wearing sunscreen and avoiding sunburns. While I love my time in the sun, particularly when I'm travelling, I've adjusted how I travel, including wearing sun protective hats, sunscreen and UFP clothing.
May is Melanoma and Skin Cancer Awareness Month in North America, so we're taking this opportunity to remind you about protecting your skin from sunburns and sunspots, as well as heat rashes. According to JourneyWoman's wellness expert Shawna Robins, during menopause we lose both estrogen and collagen, which makes our skin more vulnerable and sensitive to dryness and sun damage.
An extremely severe form of skin cancer, melanoma originates from melanocytes, the cells responsible for producing melanin, the pigment that provides skin its colour. When our skin is exposed to UV light, melanocytes produce more melanin. Since most melanocytes reside in the epidermis, the outermost layer of the skin, melanoma is often visible on the skin and can occur anywhere on the body. Melanoma can be on the palms of the hands, the soles of the feet, and even underneath the fingernails.
Who's at risk for melanoma?
According to Melanoma Canada, those at risk of melanoma include people with fair skin, light-coloured eyes, and a history of sunburn or excessive sun exposure. Those with skin of colour are four times more likely to be diagnosed with melanoma at a more advanced stage.
Limit exposure to UV radiation: Ultraviolet (UV) radiation is responsible for 85 percent of skin cancers. Exposure to the sun and other sources of UV radiation can be detrimental to the skin, eyes, and immune system. Overexposure to damaging UV radiation is the leading preventable risk factor for the most prevalent type of melanoma. A single blistering sunburn before age 20 increases the risk of developing melanoma.
Avoid artificial tanning devices: One indoor tanning session can increase the risk of skin cancer. Artificial tanning devices emit 15 times the amount of UV rays compared to sun exposure. Using such devices increases the likelihood of developing melanoma by up to 75 percent. 
Melanoma is preventable
The American Cancer Society estimates that ~97,610 new melanoma cases will be diagnosed in 2023 (roughly 58k in men, 39k in women). In Canada, 89,000 people will be diagnosed with melanoma and skin cancer. Each day, 22 individuals in Canada receive a diagnosis of melanoma. Tragically, approximately three Canadians will lose their life to melanoma every day. (Source: Melanoma Canada)
However, Falyn Katz, CEO of Melanoma Canada, says that 85 per cent of skin cancers are preventable if caught early.
"Melanoma can affect anyone regardless of age, sex or race," she says. "The numbers are increasing very, very rapidly. In Canada, it's the most rapidly growing cancer in women and second most rapidly growing cancer in men."
In her 40s, wellness coach Shawna Robins, who lives in California, was diagnosed with Stage 1 melanoma but caught it early.
"I was cooking dinner one night and got a phone call that would change my life," Robins remembers. "It was my dermatologist. She told me that a mole I had removed a few weeks back was melanoma. I was in total shock. After a big chunk of my leg was removed and the lab determined that I was in Stage 1 cancer, the fear of never seeing my kids grow up finally began to dissipate."
The ABCDEs of melanoma / Photo credit: Melanoma Canada
No tan is the best tan
According to Melanoma Canada's Katz, no tan is the best tan.
"People think a base tan is healthy," Katz says. "No tan is healthy. A tan is a form of skin damage. And whether it's causing aging or it's causing skin cancer, it's dangerous and it's potentially deadly. We lose three Canadians every day to melanoma."
In my father's case, the melanoma had metastasized to all of his organs and into his brain, leaving very little chance of recovery. Before this, I hadn't even realized melanoma could spread.
"It does spread," Katz says. "And it's important to get checked if you have a mole or lesion that's concerning. Talk to your doctor, talk to your dermatologist, get a check because early detection is key."
New bathing suit to create melanoma awareness

 
For May 2023, as part of Melanoma and Skin Cancer Awareness Month, Melanoma Canada created a Self-Assessment Suit, in partnership with agency No Fixed Address. The suit comes in either a one-piece bikini or swim trunks. The limited-edition swimsuits are the first-ever wearables designed to educate on the early detection of melanoma. 
The suit's custom pattern is inspired by the ABCDEs (five characteristics) people should look for when assessing their moles: asymmetry, border, color, diameter, and evolving. 
"The bathing suit is retro style, with patterns of shapes of amoebas that show different things to look for," says Katz. "it's not only a stylish swimsuit, but an educational piece and an awareness piece." 
Katz advises that covering up with clothing with UVA/UVB sun protection, like Coolibar, is a great option and applying SPF 50+ sunscreen every two hours or more often if you're swimming or sweating while seeking shade between Peak UV hours 11 AM- 3 PM March to October. While not for sale, the limited edition swimsuits will be given out to a lucky winner(s) by following @MelanomaCanada on Instagram. 
Melanoma Canada's Self-Assessment suit / Photo provided by No Fixed Address
Additional Resources
The Melanoma Canada website has a lot of tools to help with protection and prevention. 
"We have a handy tool that people can order from us called a mole tracker," Katz says. "It looks like a business card with a little punch hole that's the size of a pencil eraser, and lets you track the size of your moles."
For those with more than 50 or 100 moles, mole mapping can be an alternative, however it's not a service that's currently funded by the Canadian government.  
Melanoma Canada has also launched Canada's first mobile Skin Cancer Screening Unit in response to the increasing rate and the shortage of dermatologists in Canada.
"The unit is a trailer that we've retrofitted to be a mobile Skin Cancer Screening Unit," she says. "It's got two exam rooms, and the idea is to take it to remote Indigenous and underserved communities in remote areas that have a long wait time to see a dermatologist to speed up the time to diagnosis."
To learn more about how to prevent Melanoma, visit the Melanoma Canada website here.
Read More on Health and Wellness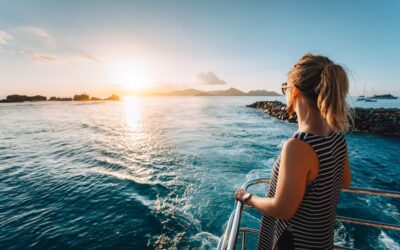 Motion sickness can deter women from adventures, but there are a variety of cures available to help you pursue your travel dreams.
For Global Wellness Day, five tips to find a wellness retreat that's right for you and support your journey of self-care and healing.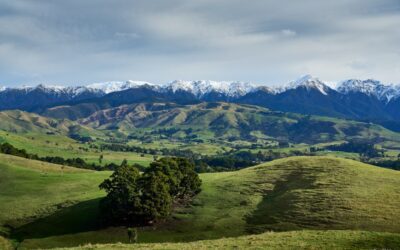 Charity Norman's latest book "Remember Me", set in New Zealand's mystical Ruahine Range, is a suspenseful story of love, secrets and loss.