Last updated on February 20th, 2023
Featured image: The view from a remote cabin in the Rockies / Photo by Carolyn Ray
What to pack for the remote backcountry of the Canadian Rockies
by Carolyn Ray, JourneyWoman Editor 
When I am invited to join a Canadian Rockies Backcountry Riding experience with Wild Women Expeditions, my first question is: "Do I need to know how to ride a horse?" With only two weeks before I leave for Banff, I research everything I can find on horseback riding etiquette, clothing and safety.
I've ridden horses before, but never for six hours a day in the remote backcountry of the Canadian Rockies, through avalanche paths, rockslides, and rivers. There is no telephones, wireless networks or Netflix here. My last equine experience was an uncomfortable hour-long ride in Cuba in March 2020, where I spent most of the time trying to avoid being tossed off a cantankerous horse on a steamy day. I scour Netflix for western movies and search websites for clothing recommendations. Before long, I am inundated with advice ranging from 'do squats' to 'wear breeches.' I try to freshen up my knowledge from horseback riding lessons but there's not enough time, so I call friends and family for advice on horses and quiz them on etiquette. 
How to become a cowgirl
Having downsized most of my clothing, I don't own boots with heels, so my first purchase is a pair of Ariat brown laced boots that I can wear again. I find two women's cowboy shirts and a jean jacket at Value Village. I discover I can fit bike shorts under a favourite pair of well-loved, fairly seamless, black jeans. Instead of buying riding gloves, I opt to repurpose my old gardening mitts.
One of my biggest concerns is being comfortable on the horse for six hours a day. I expected to feel sore at the end of each day but I don't. For me, bike shorts under a pair of well-loved jeans are the answer. I wear the same combination every day with a different shirt.
My biggest challenge is finding a hat, and the day before I leave, I find the perfect Stetson at Bootmaster. I feel ready to be a cowgirl!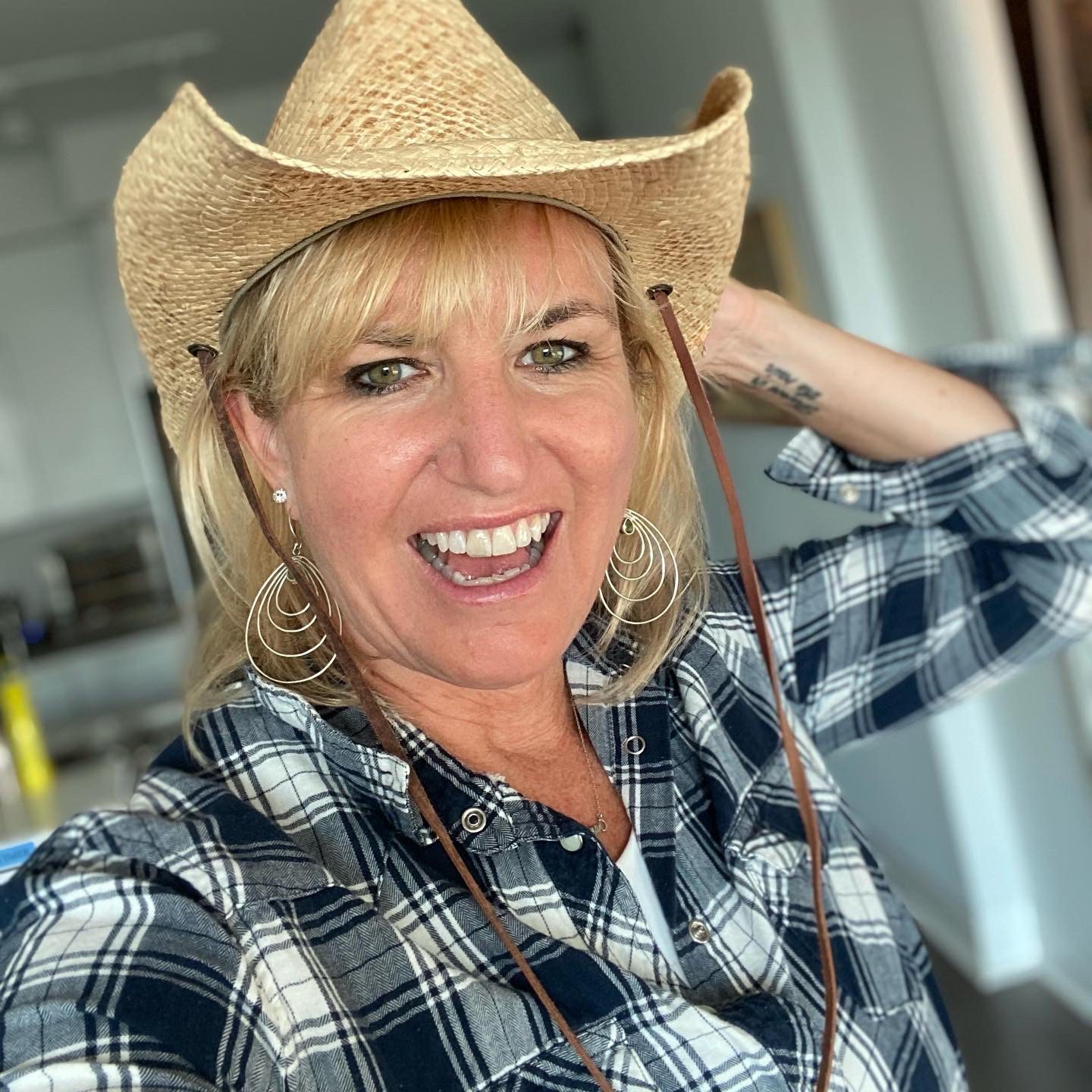 Women share their once-in-a-lifetime stories of the majestic Canadian Rockies, the jaw-droppingly beautiful mountain range spanning Western Canada. that connect us to nature at is most authentic and primal.
What to pack for a horseback riding adventure
Wild Women Expeditions provided an exhaustive list of clothing options which I appreciated. But I got even better advice directly from the women of the backcountry, and the more experienced riders in my group, including Bev, Darcye and Louise. The women tell me that it's hard to find clothing for women, as most stores still cater to men, something I experienced myself. If you're looking for western clothing stores that cater to women try Irvines.
When I went in late July/early August the days were hot and the nights cool. It was the perfect time to be out. on the trail!
(Affiliate disclosure: JourneyWoman participates in the Amazon Associates program. Some of the links below contain affiliate links for which we make a small commission at no extra cost to you).
The Essentials
Clothing
Ariat or Wrangler seamless jeans are preferred by the women for their durability and quality (1-2 pairs)
Bike shorts make it a comfortable ride and can be worn under jeans or other pants
My Ariat boots are deemed good choices by the cowgirls
Long-sleeved button-down shirts (2 or 3) – wear each twice (which I got at Value Village)
Short-sleeved shirts (2 or 3) – wear each twice
Raincoat and pants (There was a fire ban and it did not rain)
Skincare /Protection
Nice to have
Chaps (pronounced 'shaps') or chinks if you have them
Cowboy hat with a chin strap or a baseball hat (Helmets are provided and I wore mine while on the horse
When cowboy boots are off, plastic shoes (such as Crocs) are the norm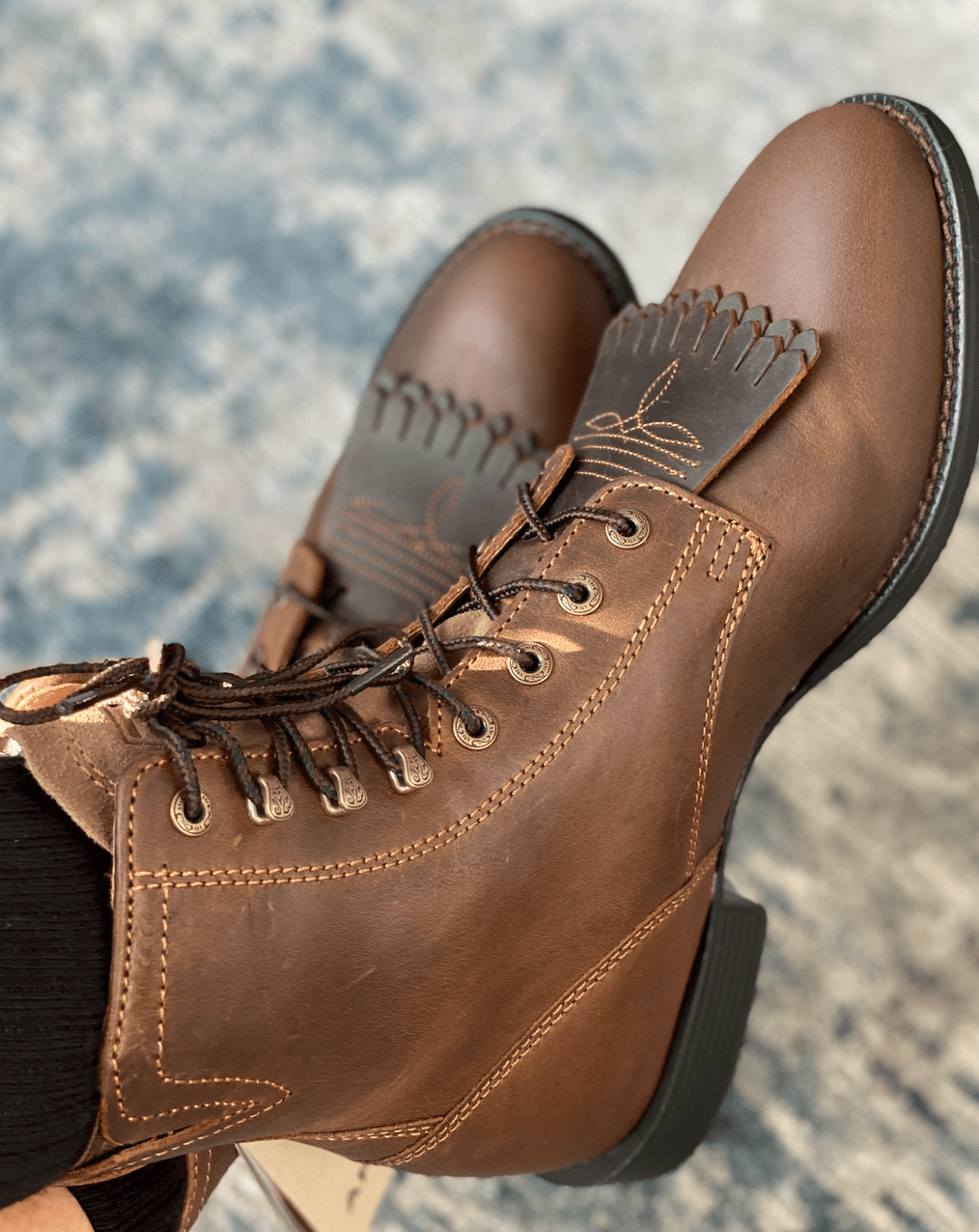 Every JourneyWoman needs a good pair of boots!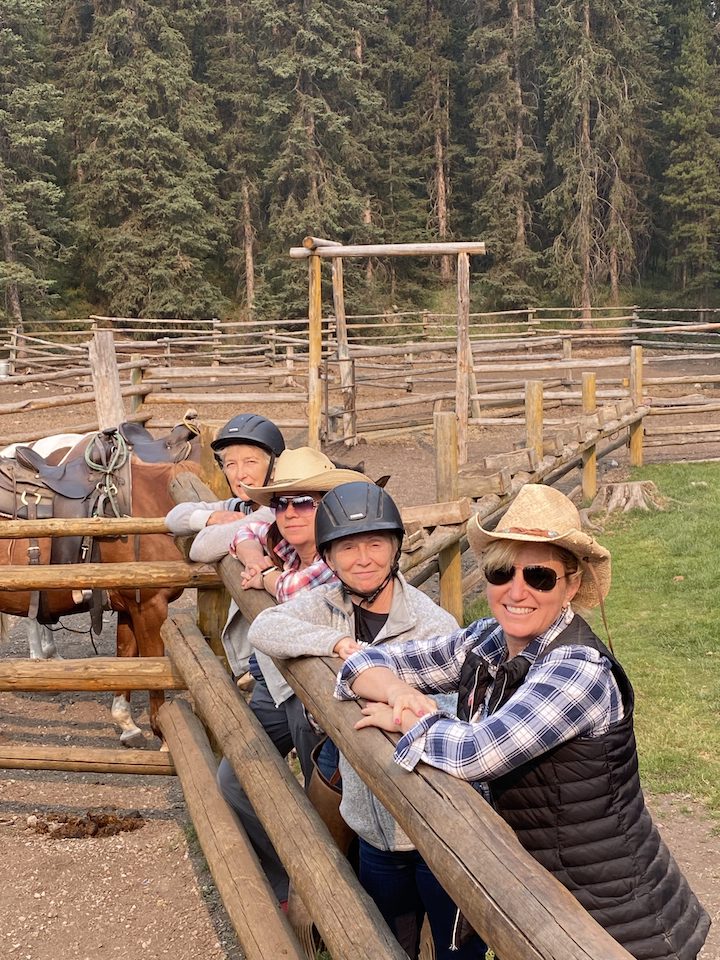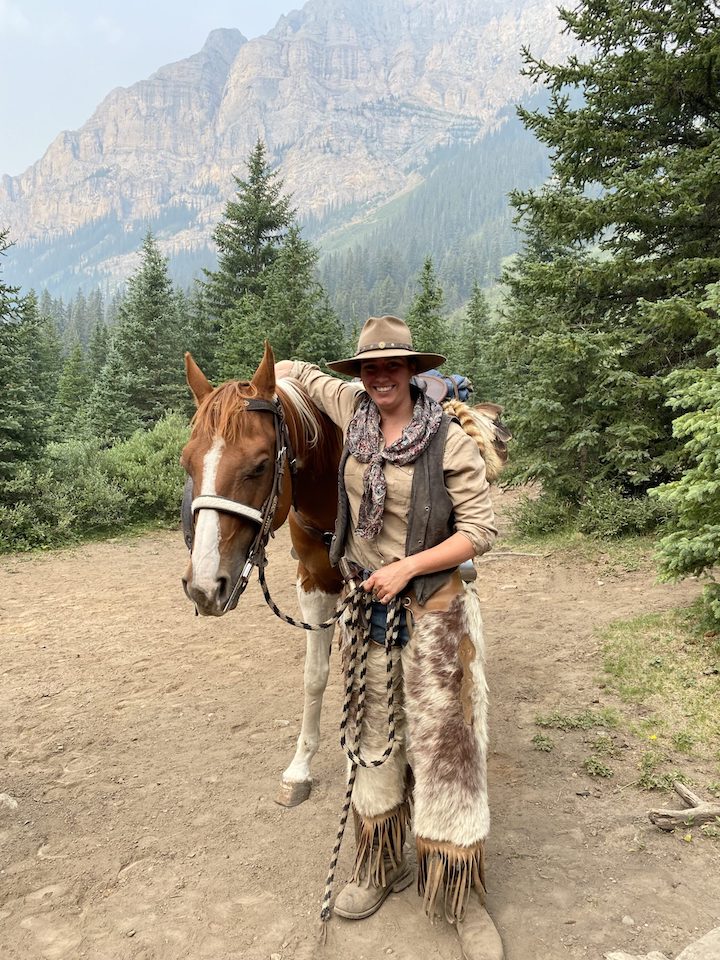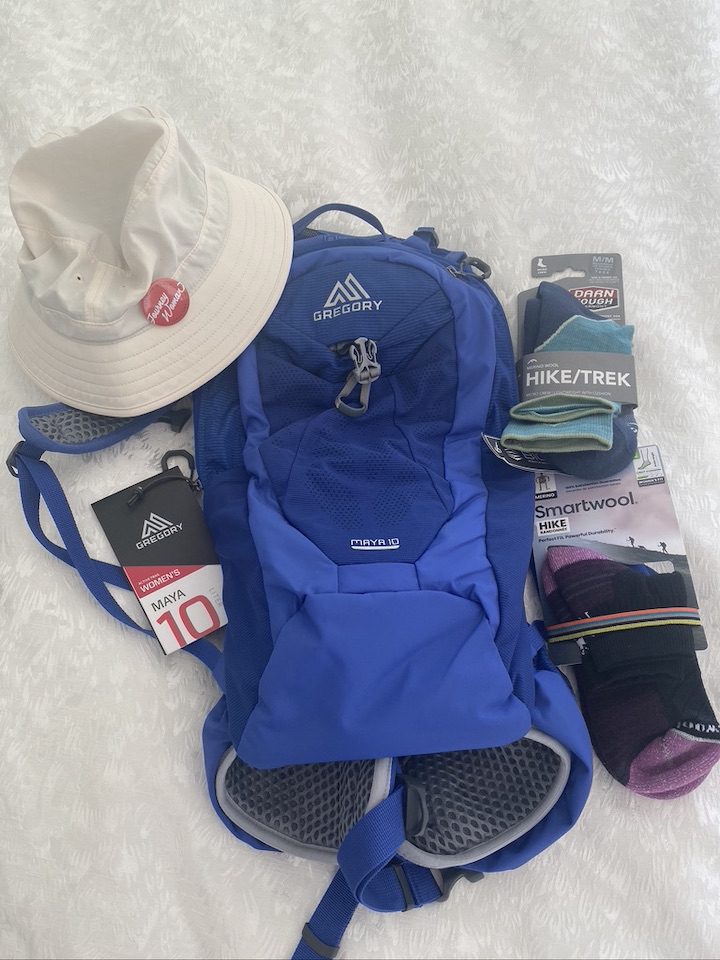 Recommended movies to prepare for the trip:
Secretariat (Where the "Ariat" brand name comes from)
The Man from Snowy River (many of the views are reminscent)
Not the Yellowstone TV series (snickers from the cowgirls, particularly about the bathing scene)
While in Banff:
Take the Airporter Express from Calgary International
Eddy Burger on Caribou Street for Milkshakes
Melissa's for breakfast
Rose and Crown for live music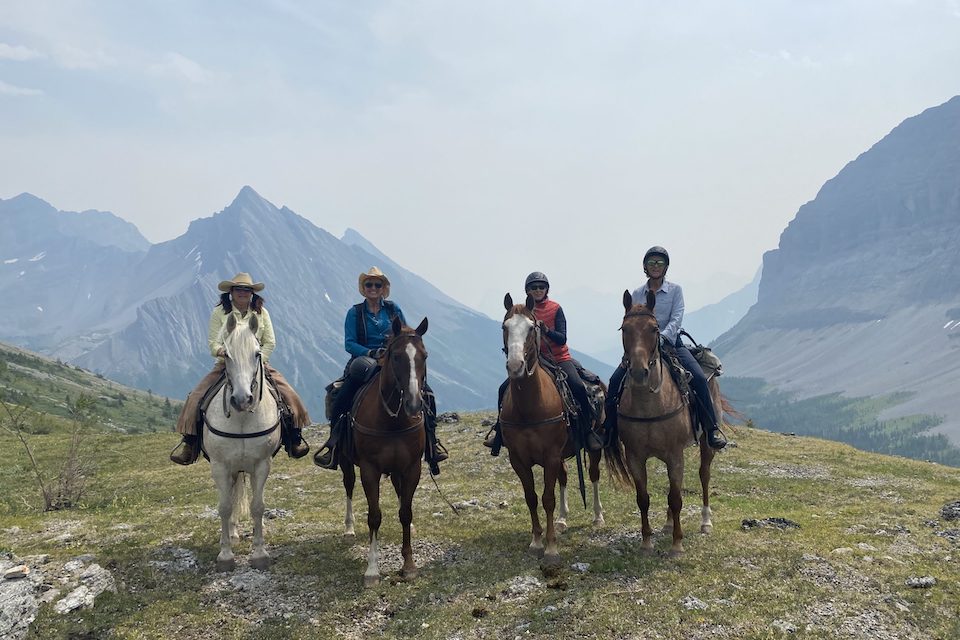 Plan Your Trip
Get started with resources recommended by the JourneyWoman community
Book Your Flights
Use tools like Expedia or Google Flights to look up the best flight prices. Being flexible with dates can save you even more money.
Find Somewhere to Stay
Find a hotel on Expedia and earn points towards free stays. Hotels.com offers a free night stay for every 10 nights booked.
Looking for an apartment or something more long-term? Check out VRBO.
Insure Your Trip
Travel insurance is more important than ever. Compare plans and policies for the best coverage for your trip using Insure My Trip.
Traveling for an extended amount of time? SafetyWing offers ongoing coverage on a month-to-month basis, and World Nomads offers coverage for extended trips.
Looking for a Tour?
Head to the Women's Travel Directory to find a woman-friendly tour around the world.
Travel Extras
Why not brush up on a new language before your trip with Babbel.
Don't forget your JourneyWoman branded accessories while you're on the go!
Our monthly curated list of solo travel tips submitted by JourneyWoman readers, featuring packing, accessibility, safety tips and advice.
The best travel tips from JourneyWoman readers in February 2023, covering packing tips, places to stay, how to save money and safety tips.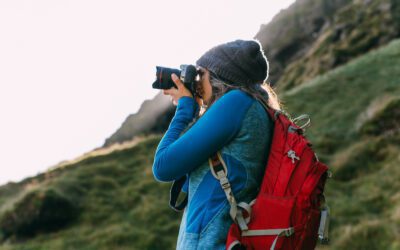 Our monthly curated list of solo travel trips submitted by JourneyWoman readers, featuring hotels, safety tips, what to pack, and more.