Last updated on November 14th, 2023
Featured image: Kathy shares her tips on how to travel with grandkids | Photo by Kathy Buckworth
Our new column to inspire meaningful and fun travel experiences with grandchildren
by Kathy Buckworth
Travel with grandchildren, either metaphorically or physically, is one of life's best gifts. As the mom of four grown children, and now three tiny grandchildren, I've long been able to reap the rewards of experiencing my kids', and now grandkids', wonder at seeing and sharing new experiences, even if they are old for me. 
Having met Evelyn Hannon, the founder of JourneyWoman about 15 years ago, I know that she was a devoted grandma to her four grandchildren. They adored her, and they saw the world through her eyes, as young children, before heading out to explore it with Evelyn, or their parents, or now, increasingly, on their own.
My own "Grand Journey" with JourneyWoman
Evelyn also travelled with her grandchildren and was a force in her own right. When I sat and interviewed her for a magazine article in her home, I learned about the impetus and evolution of JourneyWoman. I was spellbound. This was a strong, smart, and innovative woman. She had travelled the world and brought it back to mature, solo women travelers everywhere.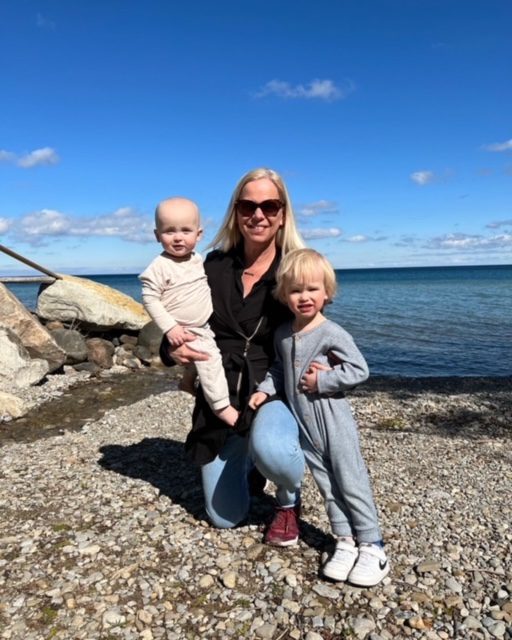 Kathy with her grandsons Cam and Owen on Georgian Bay / Photo provided by Kathy Buckworth
Kathy Buckworth with daughter Tory, and grandkids / Photo provided by Kathy Buckworth
Tips for Traveling with Grandkids
To get us started, here are five tips from my experience with my three grandchildren. 
The main objective is to be with them, not to do or see everything with them. Choose what's most important and plan a good amount of downtime as you adjust to traveling and living together.

If you have grandkids of varying ages and interests, don't force them all to do everything, together. Consider traveling with just one at a time.

Establish sleeping and eating schedules and preferences with their parents before planning outings and activities.

Negotiate finances and budget for the trip with the parents, for the grandkids, before setting out on your adventure.

As a grandmother of a four-month-old, two-year-old and almost four-year-old, I've learned to anticipate their hygiene and dietary needs and to carry supplies myself on outings.

Continuing my own grand journey
As a travel writer myself, I then had the opportunity to accompany Evelyn on a couple of press trips, where I learned even more about her remarkable journey and the spirit that she embodied. I loved her "Cutie of the Day" photographs and was an excited witness to one as we walked around Central Park in NYC together.
Evelyn sadly passed away a few years ago, and I was amongst the privileged few to attend her memorial service. Perched on top of her casket were her signature red eyeglasses, and just as prophetic, her casket was covered with travel stickers which might have normally adorned trunks and suitcases. It was a perfect bon voyage to a woman who brought the world to so many, and whose legacy lives on with not only her children and grandchildren, but this community as well. I couldn't be prouder to be a part of it.
Read More on Multi-Generational and Travel With Grandkids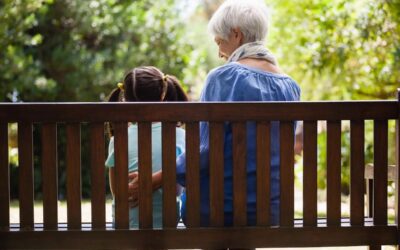 For Mother's Day, three adventurous women share their travel experiences with their grandchildren about trust, gratitude and service.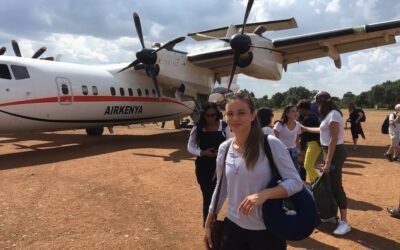 Claudia Laroye's book "A Gelato a Day" includes short stories from leading travel writers that show the true impact of family travel.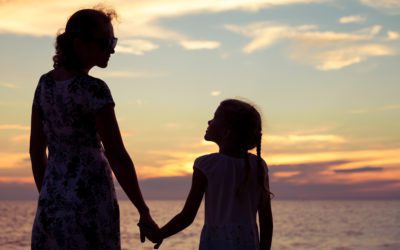 Mother – daughter duos share their favourite travel experiences, lessons learned and tips to travel well together in this Mother's Day feature.