Last updated on November 19th, 2023
Featured Image: The magic of Brazil has never lost its charm for Sue H. / Photo by Mariano Diaz on Unsplash
By Amanda Burgess, Editor in Chief

Ask any traveller who or what first inspired her to travel, and the answer will bubble up in her unbidden. So, we did exactly that. This month, three globetrotting JourneyWomen divulge their earliest travel inspirations, and the impact that travel had on their lives and adventures.
An ad for a study abroad program sparks a solo traveller's lifelong wanderlust
Sue H. was 16 when she spotted an ad in her Kansas high school newspaper for American Field Service (AFS)'s Study Abroad programs. She wondered aloud if she could do this. As the third of six daughters, she wasn't sure it would fit into the family budget. There was also a lengthy application process. But the stories she read from other students who'd studied abroad were so exciting and inspiring, she drummed up the courage to ask her parents.
"My family went on driving trips, mostly to/from the Minneapolis, MN area where both sets of my grandparents lived. I had ventured as far as Nebraska, Iowa, Arkansas and Texas. My dream was to maybe see the ocean someday (no ocean near Kansas!), and Disneyland, of course. Traveling to a different country was not even a remote thought," she says.
Suddenly, Sue found herself en route to a new temporary home a world away in Brazil. She and her mother had to search for Brazil on a map. It was a foreign concept to her that she'd be heading so far south, on the other side of the Equator, where people spoke Portuguese.
"We discovered that AFS assigns students to the family they think will be a good fit, no matter where that family resides. My Brazilian family had seven daughters and one son – very similar to my family of six girls, so I had the feeling that I would fit right in," she says. "I was headed to Brazil for three months during the summer between my junior and senior years of high school. It was an honour to be accepted into the program and I was thrilled – however, my biggest concern was leaving all of my social life/friends and, of course, would my boyfriend 'wait' for me?"
Exhaustion clouded Sue's first impressions of a vibrant country. Following the 14-hour flight from New York to Rio with 185 AFS students, the group spent the night at a convent complete with straw beds. The next morning, those that were headed further south were loaded onto buses for the five-hour drive to Sao Paulo.
"My sweet Brazilian parents and two of seven sisters were standing at the bus station holding a sign with my name on it. They spoke NO English and I spoke NO Portuguese, but I felt their warmth and excitement. We were able to communicate with body language and smiles," she says. "We made the two-hour drive through the mountains to the coastal town of Santos. The scenery was beautiful! My family was pointing out the tropical flowers and trees, we stopped for bananas on the side of the road, I could see the ocean down below, and I realized that I was not in Kansas anymore."
Sue (back, left) with her adopted Brazilian family in the summer of 1977 / Photo courtesy of Sue
The family prepared a special welcome meal for Sue, with all waiting excitedly in the kitchen for the presentation of a three-foot long fish with an apple in its mouth and its tail in the air. Given her exhaustion, the scent of seafood, and her distaste for fish, Sue was mortified to find herself running for the bathroom. She hid on her bed, cheeks burning. Within minutes, her adopted Brazilian sisters were sitting on her bed, hugging her and letting her know without words that everything was okay. It was that moment that Sue realized she was with good people and was going to have an amazing summer.
Still, she'd run into a few more cultural snags along the way, such as when she donned her swim team tank suit for her first outing to the ocean in her new beach town.
"When I put it on, my sisters literally fell on the ground laughing. They were so embarrassed to be with me while I was wearing this swimsuit that we had to stop and get a different suit for me on the way to the beach," she says. "They all wore three triangles tied together with some thread. Being a bit more modest, I I got a one-piece that was four larger triangles tied together with thicker thread. Years later, an envelope arrived at my parents' house in Kansas. When we opened it on Christmas morning, we saw it contained six Brazilian swimsuits – one for me and each of my sisters!"
Sue's Brazilian father worked for the government in Sao Paulo during the week and came home on weekends. So, her Brazilian mother was basically a single mother to seven children, plus her, while she managed the household. She shared a bedroom with three of her new sisters, and went to class with them a few times, but the AFS program wasn't focused on academic studies, but cultural and language immersion. By the end of her three months in Brazil, she was communicating in Portuguese and had a couple of her sisters speaking some English and sharing jokes.
From the experience, Sue learned that she is an independent risk-taker, unafraid of any new situation or challenge.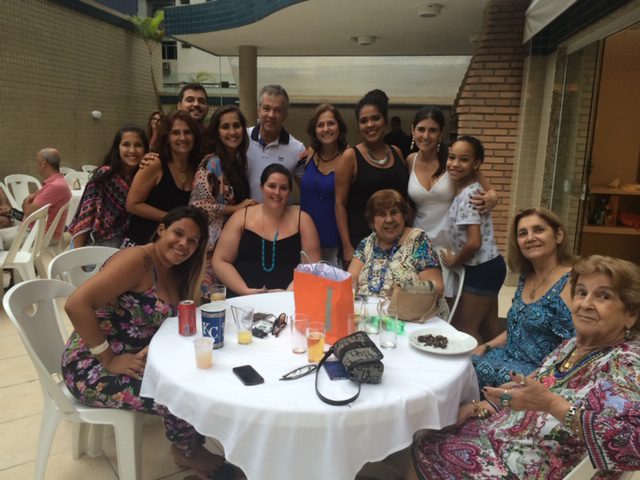 Three generations of family travelling back and forth between the US and Brazil / Photo provided by Sue
"My summer in Brazil set my life on a totally different trajectory. My Brazilian family became true family – forever. I was no longer content to contemplate a future that did not include international travel and learning opportunities. As a middle child of six, my experience set me apart a bit from the others – it was mine alone. When I returned for my senior year of high school, I felt older and wiser, more confident. As I applied to colleges, I knew that study abroad to Brazil was a requirement," she says. "I love speaking a language other than English. My parents trusted me enough that they allowed me to travel so far away. It took two weeks for mail to get to/from them, with no internet or cell phones. I cannot imagine being the parent of a teenager with such limited communication."
And what of Sue's adopted family? They became forever family. Of the seven girls, she is closest with Marilise, who is a year younger than her. When she returned to Brazil for a year of study at the University of Sao Paulo, she reunited with the family. Marilise and Mariza both attended university in the US for a year, with Sue's family as sponsors. After graduation, Marilise lived with Sue in Dallas for a year, while she worked and studied English.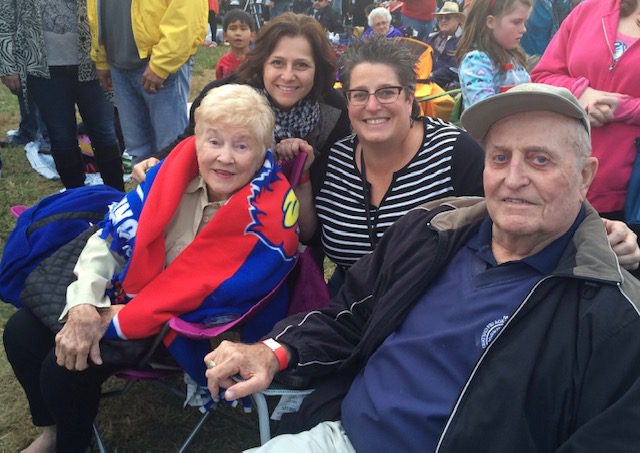 Sue with her parents and Brazilian sister Marilise when she visited Kansas in 2015 / Photo provided by Sue
"We lost touch for a few years, but then, when I returned to Sao Paulo to work, we found each other via Facebook and have been in constant communication, visits back and forth, and sharing our lives," she says. "Brazil is my home away from home because of the people. Nothing warmed my heart as much as taking my adult daughter to Brazil a couple of years ago. We spent time with family and friends, immersed in the daily lives of a culture other than our own."
Click below to find out about Karen's experiences in South Korea!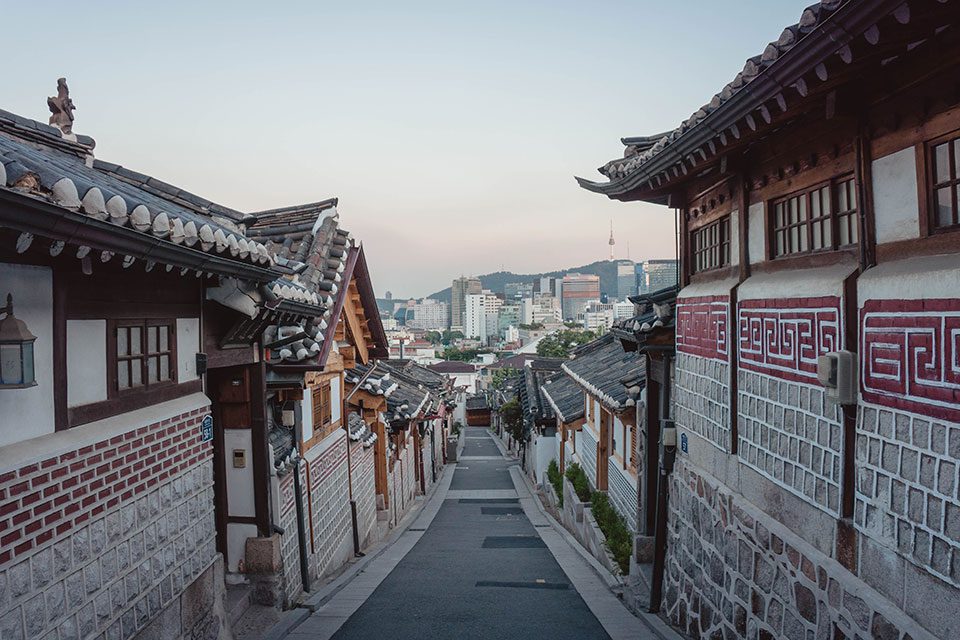 Karen O'B. was 12 when her father came home from work and announced that the family would be moving to South Korea for his job. A year later, Karen's family was packed up and on their way.
Keep Reading…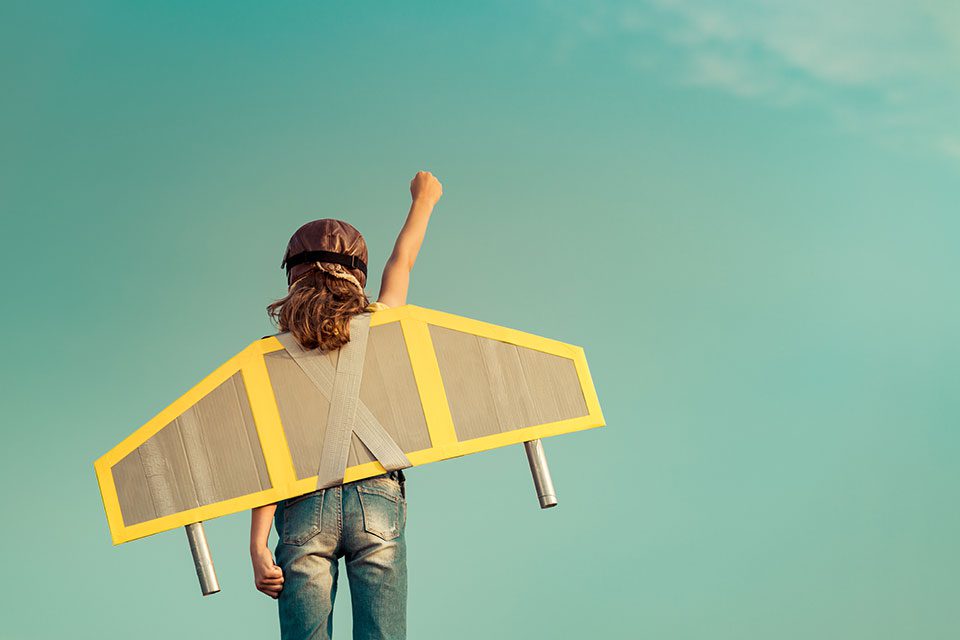 Brenda M.'s father was in the Canadian military, and in her youth, her family moved every year – a challenging life for a kid. They began in Ottawa, Ontario, where Brenda was born, and then began a tour of the provinces and one US state.
Keep Reading…