Last updated on January 20th, 2023
"Follow What Blooms" and other tips from a full-time solo traveller
By Carolyn Ray, Editor, JourneyWoman
In recent weeks, I've had meaningful conversations with smart, ambitious, brave women who are taking charge of their lives.
These women are reconsidering their priorities and making changes to achieve their dreams. One friend bought a house in the country to start hosting wellness retreats for women, something I've heard her talk about for years. Another left a high-paying job that was unfulfilling to start her own business to empower women. A third sold her house in Toronto, moved her family to a small town on the east coast, and arranged to work remotely, with the goal of living a simpler life. These are major decisions; they have been thought through, planned and executed with a clear vision in mind.
What they want – what we all want – is freedom. After almost three years of endurance, grief, anxiety and stress, we want to be free, on our own terms. Throughout human history, women our age have never had this kind of freedom before, and we're taking advantage of it.
Freedom is something I know about. After downsizing to travel four years ago, my dream is to travel full time and live anywhere in the world. Since last October, I've been doing it – living in Mexico for four months, and am now spending several weeks in Central and South America.
Kate Savor has been living the life I'm been dreaming of for almost 15 years. I've come to know Kate over the past three years because of her optimistic and supportive comments in my three years at the helm of JourneyWoman. She's joined book clubs and my downsizing webinars and always sends me encouraging notes.
What I didn't fully appreciate is the courage and conviction by which she lives her life. Kate doesn't travel for a few weeks a year – pre-pandemic, she travelled all the time. It's her chosen way to live and she has designed her entire life around it. If you're thinking about taking action to embrace your dreams, Kate is proof that you can do it. One step at a time.
Where it all began
Kate's travel dreams started when she went on a family safari to Africa in 1999. That, combined with a trip to Machu Picchu in 2006 with a girlfriend, really got her travel juices going.
"After that experience, I decided to re-arrange my life," she says. "I started downsizing and went to Mexico to teach Spanish. I had to come home to look after my parents, and used that time to start writing itineraries, read guidebooks and consume everything I could find at the library. When my mom went into a home, I emptied and sold the house. I had been so confined, and now I had all this freedom."
Although she felt nervous, Kate's son encouraged her to travel, reminding her that it had always been her dream. She began in Ireland, then travelled around Europe for six months. When she came back to the US, she went to Hawaii to housesit, then returned to Mexico for four years and travelled around the country. "Mexico taught me a lot. It gave me a lot of courage and taught me how to be resourceful."
By 2019, she had downsized enough that all of her possessions fit in a rolling bag, a tote bag and a backpack. "That year, I went to 14 countries," she says. "My strategy was to follow what blooms, and I was on a roll.  I was loving it."
When the lockdowns started, Kate went back to San Diego to avoid winter weather. "I felt like I had been accelerating and then I went into neutral."
Kate on a chocolate walking tour of Oaxaca.  Chocolate = happy Kate! / Photo provided by Kate Savory
Kate's advice to live a life of travel
Develop your essential travel skills
Being mobile isn't new to Kate. "I come from a family that moved a lot and travelled a lot," she says. "My parents were married 65 years and we moved 45 times. Dad was a fighter pilot in the Air Force, so I come by it naturally."
Do research – not just on the destination but HOW to do it. In addition to courses and ebooks tailored to solo travellers, Kate recommends knowing the basics as described in Rick Steeves' book: Europe Through the Back Door, like how to buy a train ticket or use an ATM.
"You have to be prepared for all those moments where what you thought was going to happen didn't," she laughs.
Learn how to make friends to avoid loneliness
 Attending six different elementary schools taught Kate how to jump in and make friends quickly, wherever she travelled. While she says she never felt lonely, she also took steps to meet people.
"I sprinkle in group tours to meet women with shared interests, such as garden tours (her favourite is Brightwater Holidays) every two weeks when I'm travelling solo. I've also taken group tours in Egypt, Morocco, Turkey and Jordan and met other single women. We all bond together and still keep in touch."
Make packing an art form
"Pack what you need, not what you want."
Kate uses a cross-body bag and a rolling backpack.  This works for her because it leaves her hands free.
"I pack for the train, not the plane," she says. "I've broken both my wrists previously, so I am aware of the risks of falling and stairs. I want a free hand to lift myself up."
Clothing
Kate recommends the rule of three – I pack one, wear one, third is dirty – have to do laundry frequently. She prefers quick-drying sun shirts which also offer some protection from the sun.
Eating utensils
Because Kate often eats in her room, she always carries a silicon salad bowl, tap water filter, and minerals. She also has a jar opener for hard-to-open jars, due to broken wrists years ago. Having a jar opener avoids having to look around a hotel for someone to open a jar. She also carries a silicon coffee mug, silicon wide straws for juices and smoothies, a silicon salad oil container for olive oil and a metal water bottle with a filter for chlorine /tap water.
Laundry
Kate touring a monastery in Coimbra, Portugal.  (Photo provided by Kate Savory) 
Experienced solo travellers share their candid advice to help aspiring first-timers take the first step into solo travel.
Use technology to your advantage
When you're moving around, there are a few technology tools of the trade that are helpful.
Ipostal is a digital mailbox service that lets you view and manage postal mail and packages from anywhere, starting at US $9.99 a month
Use a Virtual Private Network (VPN) to connect to WiFi  (see our suggestions here)
Use a no-fee ATM card
Use virtual phone numbers to replace SIM cards. These don't need a physical phone line or SIM card. Instead, these numbers place and receive phone calls and SMS texts using the Internet. (Check hushed.com for more information)
Set your own boundaries
Kate uses a walking stick on sidewalks to create space between herself.
She's learned that even in a new city, if she needs to look at a map, she goes into a store. To take a photo, she backs up against a wall. And she always uses a waist pouch. She keeps her phone on a lanyard, so she doesn't drop it.
For more safety tips visit our Safety Resources for Solo Travellers.
Stay in historic areas
When Kate travels, she prefers to stay in a historic area to get a feel for the culture and be close to restaurants, markets and attractions. She prefers to stay in small, family-owned places whenever possible.
One of her favourites is Posada San Augustin in Mexico. While she uses Airbnb, she often finds the descriptions aren't always accurate, and that many are in residential areas which then requires taking a taxi to get into a city.
"I turned 70 recently – this is a real statement of my age – but I look for places with an elevator," she says. "I just want the damn elevator to make it easy getting to and from the room."
Kate's Tips to Choose Accommodations 
Accommodation is often the most costly part of travel. Kate uses seven criteria to determine where and how to stay.
1. For longer stays, she books an Airbnb in a quiet neighbourhood
"I use Google street view for safety – to see what the street, neighbouring houses/buildings look like, then imagine yourself returning after dark. If the entrance is off an alley, keep researching. But quiet neighborhoods mean you're going to spend more money on transportation to the historic area, restaurants and grocery stores.  All of which can add up quickly. "
 2. How walkable is it?
"I also ask the host if their place is within easy walking distance from a good grocery or farmer's market (for fresh produce). And if it's easy to get an Uber or taxi (I've found that booking a place located in a historic pedestrian street or beautiful courtyard means the taxi is going to drop you off where they can turn around easily–not at the front door. And I like to minimize pulling my rolling bag over cobblestones!)"
3. Airbnb Reviews
"If guests rave about the hosts but don't say much about the place…take heed! My thinking on this is that guests have enjoyed the host's company and don't want to hurt the host's business by writing honest reviews."
4. At hostels, book a private room
"I ask about stairs – I don't want to end up in an attic room with the bathroom on the first floor."
 5. B&Bs for a treat
"I love B&Bs and you can usually find a few near the historic areas, but they can be a bit pricey. So I save them for a treat."
 6. Hotels offer more choice
"There's more choice among hotels in the historic area, easier access to cafés, restaurants, and walking tours. I can wander more freely, have a late lunch, retire to my room to put my feet up, and go back out for a walk in the early evening when most of the other tourists are off the streets. And, to be honest, I appreciate an elevator these days!"
TIP: For those visiting London, Kate recommends Vincent House in Notting Hill. "It offers everything a hotel does, including a wonderful, fresh, full English breakfast buffet! As a resident hotel, it hosts people from all over the world attending lengthy courses or conferences."
Tomorrow is not a promise.
There is no time like now to start bringing your dreams to life.  Just one small step can set you in the right direction!
Are you living the travel life of your dreams? We'd love to hear your story!
Plan Your Trip
Get started with resources recommended by the JourneyWoman community
Book Your Flights
Use tools like Expedia or Google Flights to look up the best flight prices. Being flexible with dates can save you even more money.
Find Somewhere to Stay
Find a hotel on Expedia and earn points towards free stays. Hotels.com offers a free night stay for every 10 nights booked.
Looking for an apartment or something more long-term? Check out VRBO.
Insure Your Trip
Travel insurance is more important than ever. Compare plans and policies for the best coverage for your trip using Insure My Trip.
Traveling for an extended amount of time? SafetyWing offers ongoing coverage on a month-to-month basis, and World Nomads offers coverage for extended trips.
Looking for a Tour?
Head to the Women's Travel Directory to find a woman-friendly tour around the world.
Travel Extras
Why not brush up on a new language before your trip with Babbel.
Don't forget your JourneyWoman branded accessories while you're on the go!
Read More on Getting Travel Ready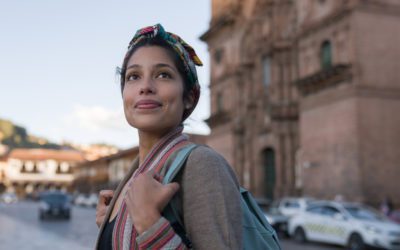 Three experienced travel advisors share how they help women navigate unrelenting change, find deals and discounts, and unravel the complexity of travel insurance.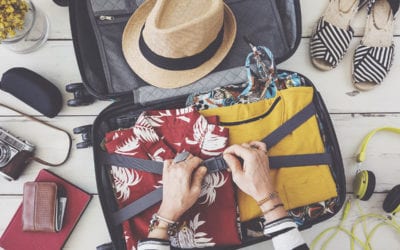 Join JourneyWoman's March 22 Travel Advisor Roundtable with three experienced travel advisors to help women prepare for future travel.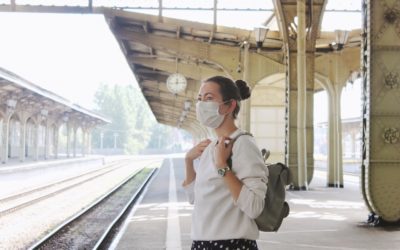 Travel requires a different mindset and a different set of coping skills. Here are six things I'm doing to alleviate risk to myself and others.