Last updated on April 30th, 2022
(Lead Image Photo Credit: B@rmaley via Shutterstock)
16+ Movies to Inspire Wanderlust 
by Carolyn Ray, JourneyWoman Publisher 
Looking for some fresh movies to inspire travel? Recently, I asked our JourneyWoman Travel Group on Facebook to share their favourite travel movies and received many wonderful suggestions. I haven't yet had an opportunity to watch them all yet, but let's just say my evenings have brightened up considerably!

Over the past few weeks, I've travelled virtually to India, England, Mongolia, Australia, Kenya, France and Italy. While this list doesn't include Eat, Love, Pray, the movie that made us all want to go to Bali, I hope these films will keep your travel mojo flowing as we anticipate the future. Have one to add? Put it in the comments for others to try out!
All video credits: YouTube/ Netlifx
England
"cinematography was excellent and it was a very moving story." – Anne-Marie 
"it will become a classic, I think!" – Pat 
"The dialect Ralph Fiennes is speaking in is how ti spoke when I left England – a southeast accent – brings back so many memories. Essex is the next county to Suffolk and we spent many outings t the coast and to Ipswich." – Joy 
Am I the only one who dreamed of being an archaeologist? Hearing about this movie made me want to grab my Wellies and a shovel and head over to England and join Ralph Fiennes and Carey Mulligan out in the mud, happily excavating precious artifacts. The movie did not disappoint.
Filmed at Shackleford in Surrey in October 2019, this British drama film is based on the 2007 novel of the same name by John Preston, which reimagines the events of the 1939 excavation of Sutton Hoo, one of the greatest archaeological finds in British history. Norney Grange was used as a stand-in for Pretty's house at Sutton Hoo, which was originally called Tranmer House, which now operates as a museum, while the stable block, and original squash court, form part of the Sutton Hoo Visitor Centre.  Warm up a pot of tea and enjoy as history unfolds before your eyes. You can see images from the actual dig.
Australia
This Australian-American family drama film is based on the book of the same name by Caradley Trevor Greive. It's the true story of Sam Bloom (played by Naomi Watts), who tragically falls off a high balcony in Phuket, Thailand, and breaks her T6 thoracic vertebrae, resulting in partial paralysis.
Home in Australia, she struggles to adjust to life in a wheelchair and becomes attached to a magpie named Penguin rescued by her son. According to The Cinemaholic, the majority of the shoot took place in the Bloom family's actual residence inside of their home in Newport, a suburb in northern Sydney which borders a number of beaches, including Palm Beach, Avalon beach, and Bilgola Beach. I loved the kayaking scenes (and of course the surfing!)
3. The White Tiger (2020)
India
"just watched White Tiger and loved it. I have never been to India but a fascinating look into the caste system, family dynamics, racism…" – Ligeia
Filmed extensively across Delhi in 2019, The White Tiger is about Balram, who comes from a poor Indian village and is forced to drop out of school. Steel yourself: it's a gritty journey, as he works his way up the social ladder, first as a chauffeur to a rich landlord, and then as an entrepreneur.
Based on the novel of the same name by Indian author Aravind Adiga, it was published in 2008 and won the 40th Man Booker Prize. In a nation proudly shedding a history of poverty and underdevelopment, Balram represents, as he himself says, "tomorrow." The movie felt long to me, but is worth watching just to gain a greater understanding of Indian culture.
4. Where'd you go, Bernadette? (2019)
Antarctica
"Two years ago, I was in the Falkland Islands on my way to Antartica. So my recommendation would be Where's you go Bernadette". – Pam 
Where'd You Go, Bernadette is based on the novel of the same name by Maria Semple, a well-credentialed TV writer (Mad About You, Beverly Hills 90210). This is the story of an agoraphobic architect, mother, and wife, the Anna Wintour-ish Bernadette, who struggles to adjust to life in Seattle and goes missing just before a family trip to Antarctica.
Even though the scenes set in Antarctica were filmed in Greenland, it's a breathtaking backdrop of kayaking among icebergs amidst this story of a woman desperately trying to rediscover her creativity. While the plot didn't strike me as particularly engaging, the architect in me was fascinated by the drawings of Halley Research Station at the South Pole at the end.
5. Burn Your Maps! (2016)
Mongolia
"I lived there for 10 years. Recommend." – Julie 
My first view of Mongolia, at about 38 minutes into the movie, took my breath away. This is a cute, quirky adventure where an eccentric 8-year-old American boy, Wes, who has an existential epiphany when he believes that he is a Mongolian goat herder.
His mother is his biggest supporter, taking him to Mongolia, where they are eventually joined by Wes' sister and husband.
I admit some tears near the end, and absolutely loved the scenery and the people of Mongolia.
India
I had heard this movie was sad, but to me, it was a beautiful love story.  Lion is the real story of Saroo Brierley, who was separated from his family in rural India at age five and adopted and raised by an Australian family.
The movie is based on Brierley's 2013 non-fiction book, 'A Long Way Home', tells how Saroo (played by Dev Patel) sets out to find his real family, 25 years after being separated. The scenes of Calcutta (now Kolkata), the trains and the rural countryside Kolkata, seen through five-year-old Saroo's eyes, is a chaotic, dangerous place.
As with Queen of Katwe, I loved the photos of the real family, as well as footage of Saroo introducing his foster mother Sue (played by Nicole Kidman) in 2012 to his biological mother in India.
7. Queen of Katwe (2016): Uganda
Uganda
"I spent some time in the Katwe police station during my time in Uganda (had a bag stolen). Loved how the movie took me right back there." – Jill 
Filmed in Kampala, Uganda and in Johannesburg, South Africa, this American biographical drama feature film stars Lupita Nyong'o as Phiona Mutesi, a girl living in Katwe, a slum of Kampala, the capital of Uganda.
With the guidance of her coach and teacher, she learns to play chess and becomes a Woman Candidate Master after her victories at World Chess Olympiad. This is an inspiring story about perseverance and the power of mentors, and I'm told by friends who have been to Uganda that it's completely authentic.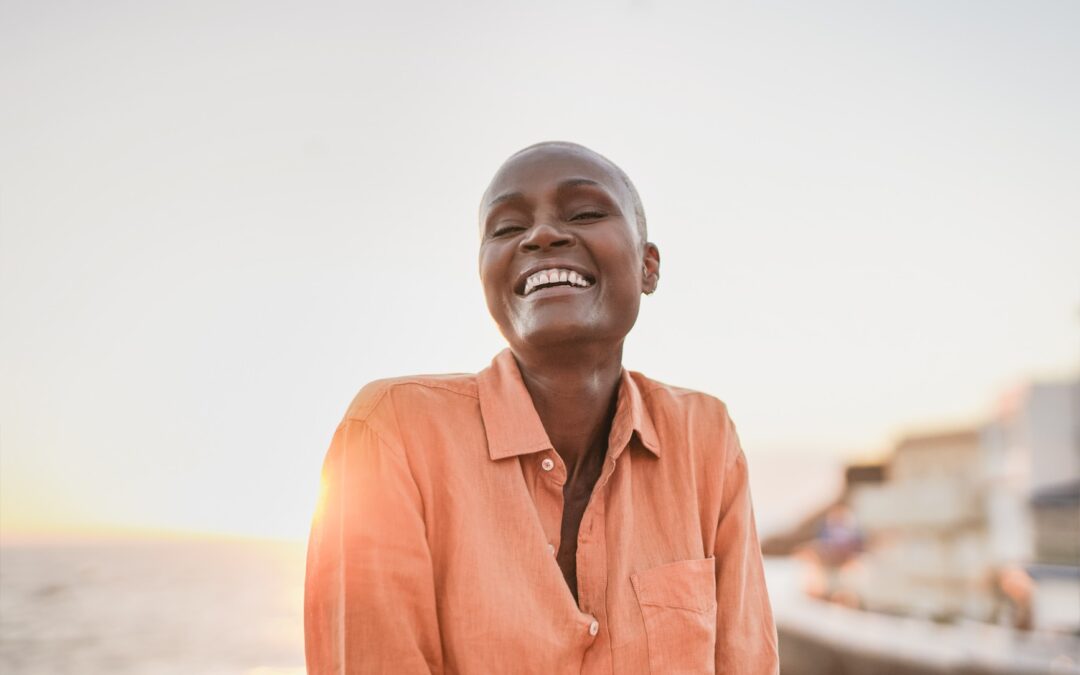 We invited experienced female solo travellers over 50 to share their first-hand advice on safe and affordable countries for seniors.
read more
8. The Best Exotic Marigold Hotel (2011)
India
"I just watched it again…so good!" – Terry 
This classic British Indian comedy-drama, based on the 2004 novel These Foolish Things by novelist Deborah Moggach, features a group of British pensioners who move to a retirement hotel in India.
I love this cast: Judi Dench, Maggie Smith, Tom Wilkinson, Bill Nighy and Dev Patel.
"If I can't pronounce it, I don't want to eat it"!
9. Hundred Foot Journey (2014)
France
"my new favourite" – Jeanne
A comedy adapted from Richard Morais' 2010 novel that stars Helen Mirren and produced by Oprah Winfrey.
Worlds collide when a culinary ingénue opens an Indian restaurant in southern France—100 feet away from a Michelin-starred French restaurant run by a chilly chef proprietress.
I haven't watched this yet but plan to soon as it looks fairly amusing!
Venice, Italy
"filmed in Italy and so beautiful!" – Laura 
Movie critics debate whether this is a comedy or a drama, but if you want to see stunning scenes of Venice, this movie is for you – just try to ignore Angelina Jolie's accent, which makes me crazy. Much of it takes place at the Hotel Danieli, a lavish, five-star palatial hotel built at the end of the 14th century by one of the Dandolo families.
The plot is a bit complicated: a British woman, Elise Clifton-Ward (Jolie), is followed through downtown Paris by French police working with Scotland Yard to find her lover, who owes millions in back taxes, and is believed to have received plastic surgery to alter his appearance. At a Parisian cafe, Elise receives written instructions to board a train to Venice, and meets Frank Tupelo (Johnny Depp), a mathematics teacher from a community college in Wisconsin. Lots of twists and turns, but fortunately, it is shot in Venice. 
Spain
"The Way was my inspiration to walk my own Camino. I chose the Via Francigena and did it solo in 2016. One of the most life-altering decisions I've ever made." – Amy
 There's no question that The Way is one of the best-known films about the Camino de Santiago. It was directed by Emilio Estevez, who also stars in it with his father, Martin Sheen. According to the opening credits, the story is also based on selected stories from Jack Hitt's book Off the Road: A Modern-Day Walk Down the Pilgrim's Route into Spain (1994).
At our recent book club meeting on Spain, JourneyWoman Amit Janco shared her inspirational story of walking the Camino – and now, after watching this movie, there is no question that I want to do this. According to media reports, the production company and actors walked between 300 and 350 kilometers during filming. Estevez had a very small crew and shot with available light; night-time sequences were filmed by candle and firelight. Aside from the main actors, those seen on-screen are real pilgrims from all over the world.
12. Under the Tuscan Sun (2003)
Italy
 What woman doesn't dream of buying a villa in Tuscany!  Based on Frances Mayes' iconic 1996 memoir, this film stars Diane Lane, Sandra Oh and Lindsay Duncan. 
I'm sure I've watched this at least 20 times and never tire of it: the bird poop, the own in the thunderstorm, picking olives, drinking wine – and yes please, an eccentric friend like Katherine! A "terrible idea", indeed!
It can't be that hard to move to Tuscany, right?
FRANCE
This romantic comedy-drama film is based on the 1999 novel Chocolat by the English author Joanne Harris.
It tells the story of Vianne Rocher (Juliette Binoche), who arrives in the fictional French village of Lansquenet-sous-Tannes at the beginning of Lent with her six-year-old daughter, Anouk. She opens a small chocolaterie. Soon, she and her chocolate influence the lives of the townspeople of this repressed French community in different and interesting ways.
Filmed in the medieval village of Flavigny-sur-Ozerain in Burgundy and on the Rue De L'ancienne Poste in Beynac-et-Cazenac in Dordogne, the river scenes were filmed at Fonthill Lake at Fonthill Bishop in Wiltshire and interior scenes at Shepperton Studios, England. If the trailer of chocolate being mixed doesn't get you, I don't know what will!
14. The Talented Mr. Ripley (1999)
Italy
It's hard to believe this movie is 20 years old! This American psychological thriller is an adaptation of Patricia Highsmith's 1955 novel of the same name.
It stars Matt Damon, Jude Law, Gwyneth Paltrow, Cate Blanchett, and the late Philip Seymour Hoffman. While some scenes were filmed in New York, most were shot in Positano. Villages on the islands of Ischia and Procida, near Naples, were the fictional town of "Mongibello", and the scenes taking place in San Remo were filmed in Anzio, a resort town near Rome.
You might recognize the Piazza Navona, the Spanish Steps and Piazza di Spagna in Rome, and the Caffè Florian in the Piazza San Marco, Venice. Enjoy the scenery; the movie is pretty creepy but the acting is fabulous! (You'll never look at Matt Damon the same way again!)
15. The English Patient (1999)
Italy and Egypt
"gets my feels every time!!" – Jody
Based on the novel of the same name by Michael Ondaatje, the film tells the story of four people who find themselves in an abandoned villa in northern Italy in the last months of WW2. 
While the movie is set in Italy and Egypt, the dazzling desertscapes are in fact Tunisia. The Italian locations include the village, which is Pienza in Tuscany, and the chapel where Hana (Juliette Binoche) studies the frescoes. This is the 13th century Bacci Chapel in the Basilica of San Francesco at Arezzo, also in Tuscany. The frescoes, painted between 1453 and 1466 by Piero Della Francesca, have recently been restored.
Kenya
Of all the movies on this list, Out of Africa is my favourite. Starring Meryl Streep and Robert Redford, the film is based loosely on the 1937 autobiographical book Out of Africa written by Isak Dinesen (the pseudonym of Danish author Karen Blixen), with additional material from Dinesen's 1960 book Shadows on the Grass and other sources.
When I visited the Karen Blixen Museum (Mbagathi") in Karen a few years ago, I felt like I was walking into the movie, most of which was filmed near the actual Ngong Hills outside Nairobi. (As an aside, I also recommend Paula McLain's book, Circling the Sun, about Beryl Markham, a female aviator who was in a passionate love triangle with safari hunter Denys Finch Hatton and Blixen.
Others worth mentioning:
Roman Holiday – Italy
Lord of the Rings Trilogy – New Zealand
Adventures of Priscilla, Queen of the Desert – Australia
The Good Year – France
Before Sunrise – Austria
Black Mountain Poets – Wales
Shirley Valentine – Greece
The Before Triology – Greece, Paris, Vienna
The Durrells – Corfu
Amelie – Paris
Charade – France
Australia – Australia
Notting Hill – England
The Boy Who Harnessed the Wind – Malawi
Invictus – Sotuth Africa
Italian for Beginners
Charter – Spain
More to add? Send in your recommendations!
Armchair Travel at its Finest
Our community has generously offered to host a variety of FREE sessions to empower and support you.  Pre-registration is required for Zoom.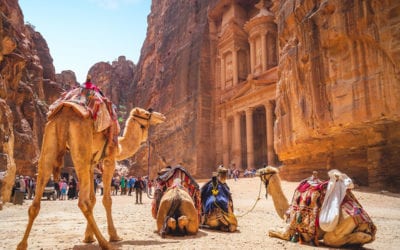 Although there is no substitute for actually being in a place, these guided virtual tours may be the next best thing in our time of isolation. Google Maps has compiled treks and trips from around the globe to stimulate your senses.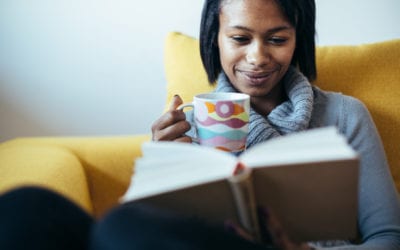 From across the globe, JourneyWoman readers submit their favorite travel-centric reads for our women's travel book club.