Love can be celebrated and interpreted in many ways. For Valentine's Day, we expanded this celebration of love to the love of self and wisdom about travel by writing a love letter to our younger solo selves.
Virtual sessions from our partners at Context Travel to learn about game-changing Black women during Black History Month.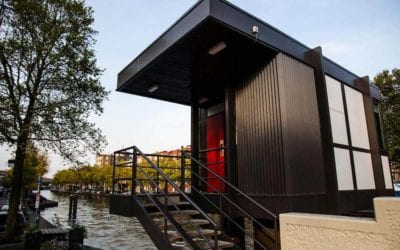 These women-recommended stays will help you live like a local in Hawaii, Morocco, Canada, Puerto Rico, Spain, and Amsterdam.  
London is an art lover's dream. Art aficionado Maggie Fairs shares her top 5 picks to help you explore these wonderful galleries online.
FEATURE ARTICLES TO HELP YOU TRAVEL SAFELY + WELL
For the past two and a half years, I've been on a downsizing journeyNow that all the hard work is done preparing for travel, I'm thinking not just about where I will travel, but how
read more
Finding a husband can be easier than finding a roommate. Diana Eden shares her top 5 tips to help mature solo women find the perfect travel roommate.
read more
Writing coach Cynthia Morris shares her experiencing in travel memoir writing, starting with an Adventure Resume, which illuminates memories so we can savor them with fresh eyes.
read more
JourneyWoman Publisher Carolyn Ray and Downsizing Diva Karen Shinn discuss tips and ways to get started on downsizing to prepare for future travel.
read more
On June 7, we published our Commitment to Anti-Racism. Here's an update on what we've been doing to bring this to life, starting with examining our own thoughts and behaviours.
The Bata Shoe Museum in Toronto has accepted the iconic red boots of Evelyn Hannon, the Original JourneyWoman, into its permanent collection. A symbol of women's empowerment, the boots remind us that when we find the courage to take that first step forward, amazing things can happen.
Our research shows that women – particularly Gen Xers and Baby Boomers – are powerful influencers in travel. Post-pandemic, how can women help the travel industry rebuild trust?
FROM THE ARCHIVES: CELEBRATING EVELYN HANNON, THE ORIGINAL JOURNEYWOMAN
In honour of Evelyn Hannon, we asked our JW community to share their favourite Evy stories with us.
It gives me great joy to continue Evelyn's legacy, in partnership with her family. In her final days, I had the opportunity to talk to her about my plans for JourneyWoman, and I'd like to think that gave her comfort and solace.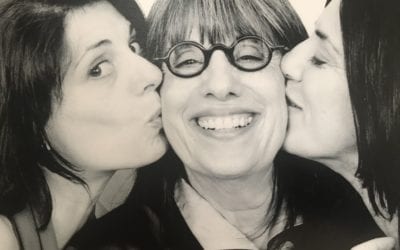 Dear JourneyWomen: The past few months have been difficult for our family. In April, our mother, Evelyn Hannon, founder of JourneyWoman,...