Authentic travel is the experience that is created when you connect and engage in the world with curiosity as your compass.
As JourneyWomen, we have an important role to play in making our world better through travel. We can impact generations to come – together, as a unified force.
Extending the Legacy of Journeywoman: New Journeywoman CEO Carolyn Ray (left) and Erica Ehm (right), daughter of Journeywoman founder Evelyn Hannon, with Evelyn's iconic red travelling boots and the original newsletter.
On June 10, the JourneyWoman Book Club is (virtually) heading to Portugal, inspired by Deborah Lawrenson's novel "300 Days of Sun." Join us!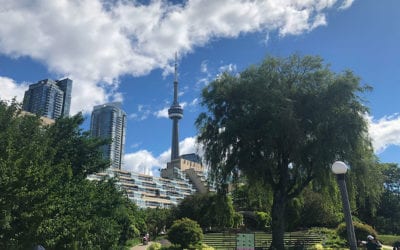 The Honourable David Crombie shares his insider travel tips to rediscover Toronto, its ravines, waterfront and green spaces with JourneyWoman.
To find out more about bravery, we spoke to Vanessa McDonald, who created The Brave Journal from her own experiences that she has now commercialized to help women around the world make braver choices about their lives.
FEATURE ARTICLES TO HELP YOU TRAVEL SAFELY + WELL
Even as parts of the world begin opening up, international travel seems a long way off, but there's no better time than now to channel all that pent-up wanderlust into our own cities and towns.
read more
Travel is not just for the able-bodied. Kat Inokai may depend on mobility aids but that hasn't stopped her from seeking adventure with her Alinker walking bike.
read more
Think about the most colourful and meaningful conversations you've had on your travels. They likely started with a question based in curiosity versus polite small talk.
read more
Whether you are thinking about taking a solo journey or have several under your belt, there is much to be learned from pioneering women solo travellers.
read more
FROM THE ARCHIVES: CELEBRATING EVELYN HANNON, THE ORIGINAL JOURNEYWOMAN
In honour of Evelyn Hannon, we asked our JW community to share their favourite Evy stories with us.
It gives me great joy to continue Evelyn's legacy, in partnership with her family. In her final days, I had the opportunity to talk to her about my plans for JourneyWoman, and I'd like to think that gave her comfort and solace.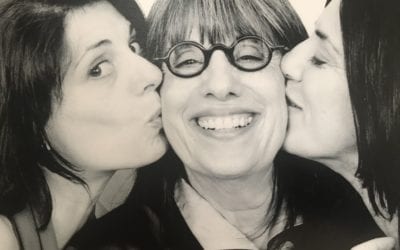 Dear JourneyWomen: The past few months have been difficult for our family. In April, our mother, Evelyn Hannon, founder of JourneyWoman,...