On Earth Day in April 2020, JourneyWoman formed a partnership with Tree Sisters to help reforest our planet. Learn more about reforestation and how you can help, starting with a live panel on October 27.
 On April 15, we published an article called "How Will COVID-19 Change Travel? with predictions from top travel writers. Were we right? What have we learned and what's next for travel in the future? 
Brenda McCrank from our JourneyWoman Advisory Council shares her top picks for Context Travel's virtual art, history and culinary seminars about Italy.
Need some help planning your next trip? Here's my curated list of virtual seminars, to help you travel from home to Sicily, Scotland and Mexico, from our partner Context Travel.
Manitoulin Island in Northern Ontario has been an intriguing destination for me. Its proximity to Tobermory's turquoise waters, its significance to the Anishnaabe (Ojibway) people as home to the Great Spirit, and its stunning views from Cup and Saucer hit all of my travel buttons.
Travel writer Sally Pabody shares her inside tips to create the perfect itinerary in Seville, a blend of art, architecture, tapas, a garden, wandering, and music or dance. With so much to see, serendipities abound, and getting a bit lost is part of the fun.
FEATURE ARTICLES TO HELP YOU TRAVEL SAFELY + WELL
Karen was 12 when her father came homunced that the family would be moving to South Korea for his job. A year later, Karen's family was packed up and on their way.
read more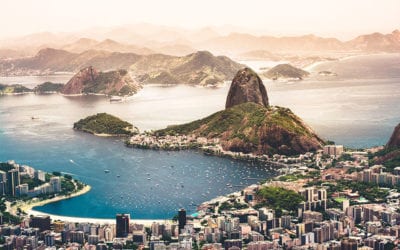 Sue was 16 when she spotted an ad in her Kansas high school newspaper for American Field Service (AFS)'s Study Abroad programs. She wondered aloud if she could do this. As the third of six daughters, she wasn't sure itw ould fit into the family budget. But the stories she read from other students were so exciting and inspring, she drummed up the courage to ask.
read more
Ask any traveller who or what first inspired her to travel, and the answer will bubble up in her unbidden. This month, three globetrotting JourneyWomen – Brenda, Karen and Sue – divulge their earliest travel inspirations, and the impact that travel has had on their lives and adventures
read more
Working from home and restricting movement poses risks to our health, regardless of whether we've experienced injuries before or not. We turned to health and wellness expert and JourneyWoman Women's Travel Advisory Council member Dr. Nekessa Remy for some insights and tips to get us ready for the day we can pack our bags and get travelling again. (members only)
read more
The Bata Shoe Museum in Toronto has accepted the iconic red boots of Evelyn Hannon, the Original JourneyWoman, into its permanent collection. A symbol of women's empowerment, the boots remind us that when we find the courage to take that first step forward, amazing things can happen.
Over 30 years ago, Evelyn Hannon took the first step as a female solo traveller. Let's take the first step together into a new future.
Authentic travel is the experience that is created when you connect and engage in the world with curiosity as your compass.
FROM THE ARCHIVES: CELEBRATING EVELYN HANNON, THE ORIGINAL JOURNEYWOMAN
In honour of Evelyn Hannon, we asked our JW community to share their favourite Evy stories with us.
It gives me great joy to continue Evelyn's legacy, in partnership with her family. In her final days, I had the opportunity to talk to her about my plans for JourneyWoman, and I'd like to think that gave her comfort and solace.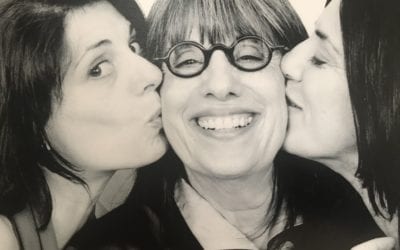 Dear JourneyWomen: The past few months have been difficult for our family. In April, our mother, Evelyn Hannon, founder of JourneyWoman,...