Last updated on March 21st, 2023
Featured Stories
articles to inspire and empower you
Learn how to protect your online safety with our CyberSafety Webinars in April and May with cybersecurity expert Paige Hanson.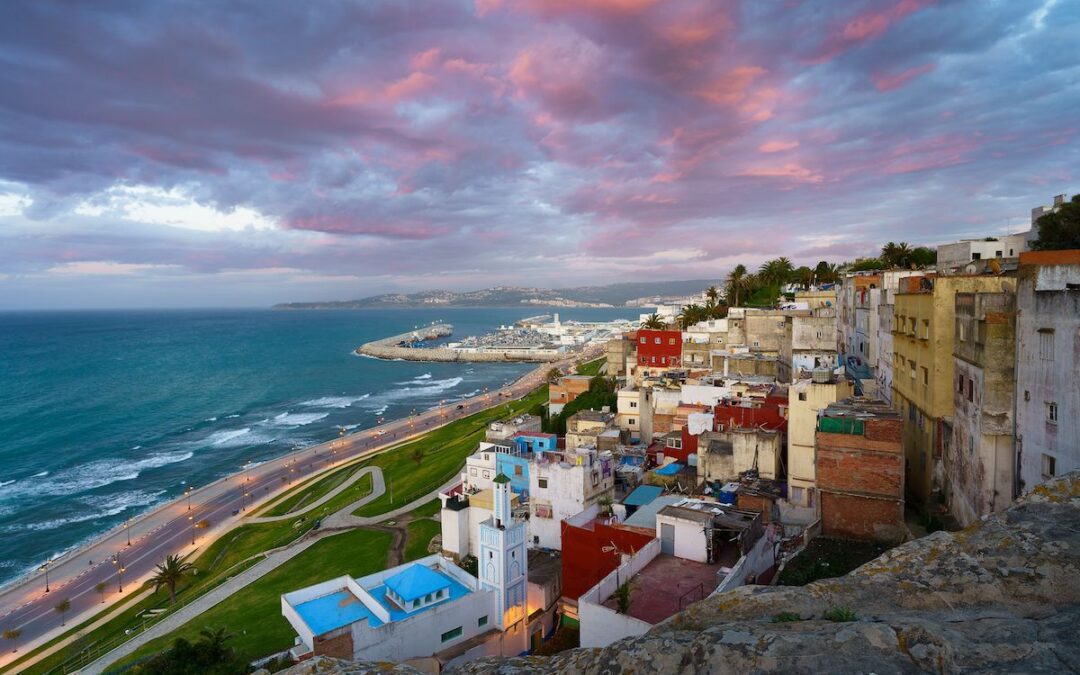 For our March 2023 book of the month, we return to Morocco, for a gripping psychological thriller set in 1950s Tangier.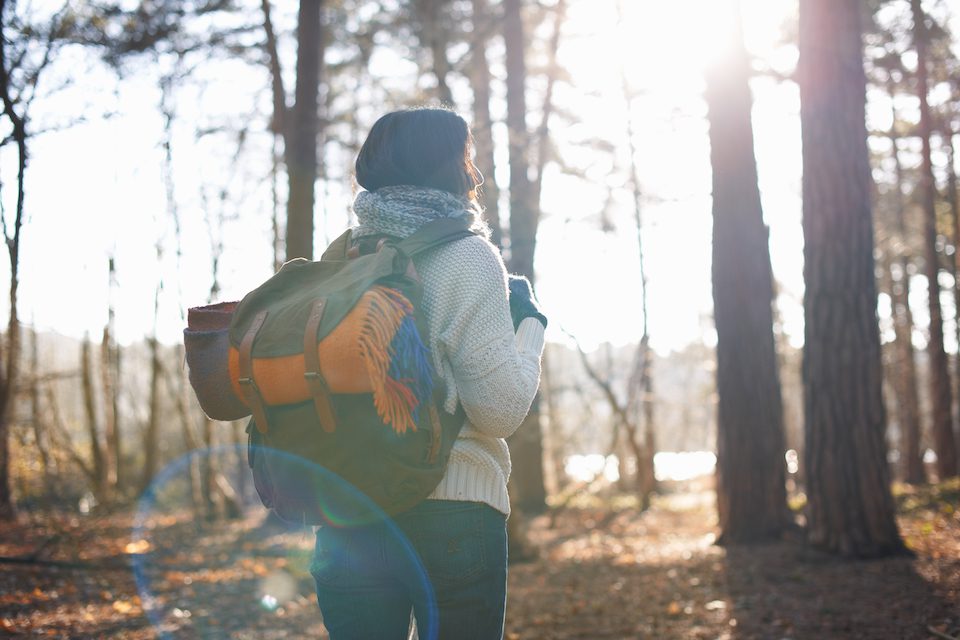 The best travel tips from JourneyWoman readers in February 2023, covering packing tips, places to stay, how to save money and safety tips.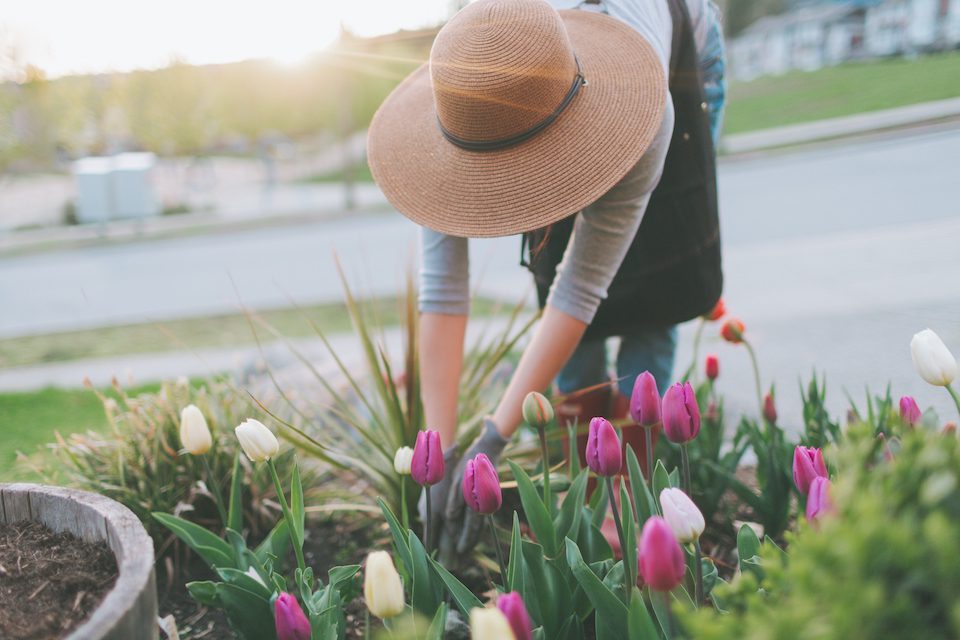 Despite three years of isolation, Brenda McCrank is thriving, teaching us valuable lessons about curiosity, creativity and solo travel.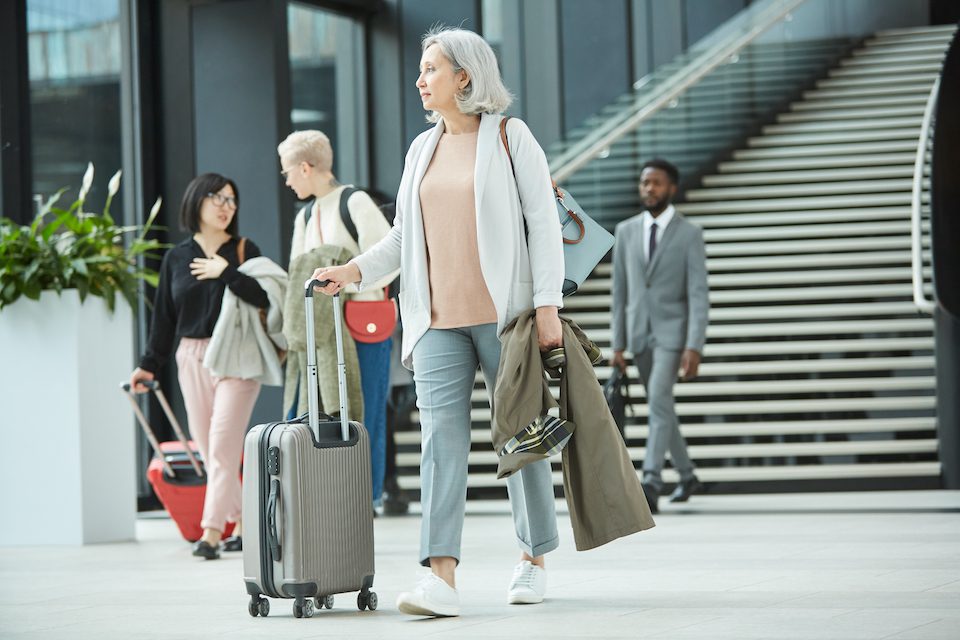 Age-friendly airports must become a reality. For most older travelers, the flying experience ranges from uncomfortable to excruciating.
read more
With its women-only trips, Intrepid hopes to move the needle on gender equality and women's empowerment, attracting more mature women over 50.
read more
Trafalgar Tours sponsors "Kickass Solo Women Over 50" panel to profile adventurous women at Women's Travel Fest 2023 in New York City.
read more
Leopard researcher Yumi Yamane has dedicated her life to understanding the behaviour of leopards in Nairobi, Kenya.
read more
Featured image: Sandy enjoys an ethical encounter with elephants in Laos | Photo provided by Sandy  BibackThe joy of walking with elephants in Laos By Sandy Biback, Guest Writer As I get off the plane in Laos, I wonder why people stop in their tracks. Then I see it -...
read more
With its women-only trips, Intrepid hopes to move the needle on gender equality and women's empowerment, attracting more mature women over 50.
read more
Sponsored
Meet like-minded women from around the world on a women's only tour with Trafalgar Tours.
Destinations include Egypt, Scandinavia, Turkey, and so much more!
Solo traveller Karen Barclay shares how she learned to embrace adventure and trust the universe at a young age, inspiring her lifelong travels to Africa, Indonesia and places in between.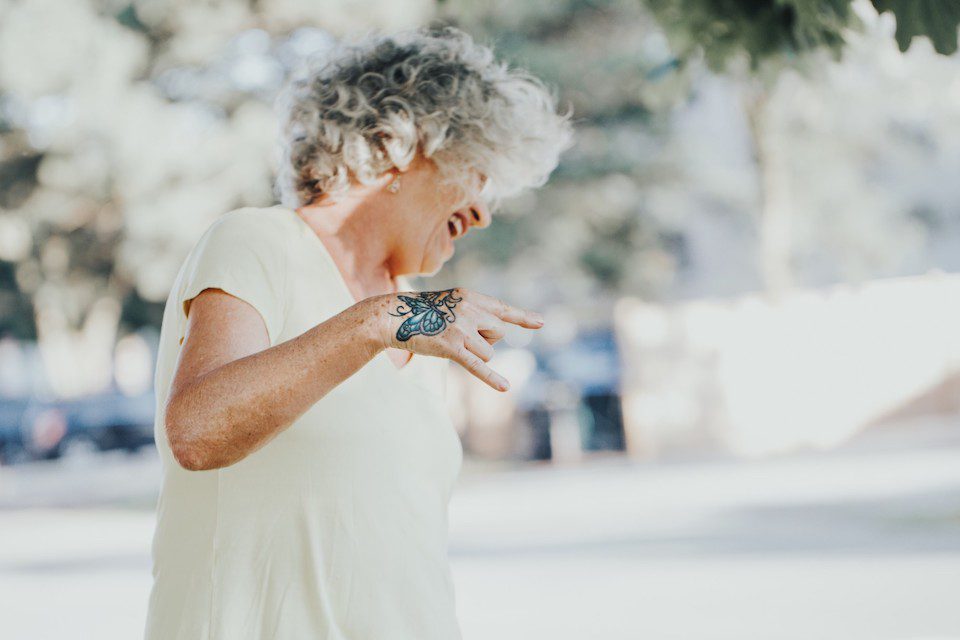 Solo traveller Christine Pope's tattoos tell stories of strength, resilience, hope, and life after breast cancer.
Airbnb has created and expanded its services, including AirCover and Airbnb Setup, to encourage older women to join the platform as hosts.
read more
Packing, tracking and technology tips to make remote travel and work easier, including accessories, clothing and electronics.
read more
Inspired by the women who came before her, adventurous solo traveller Angela Maxwell shares lessons from her courageous walk around the world.
read more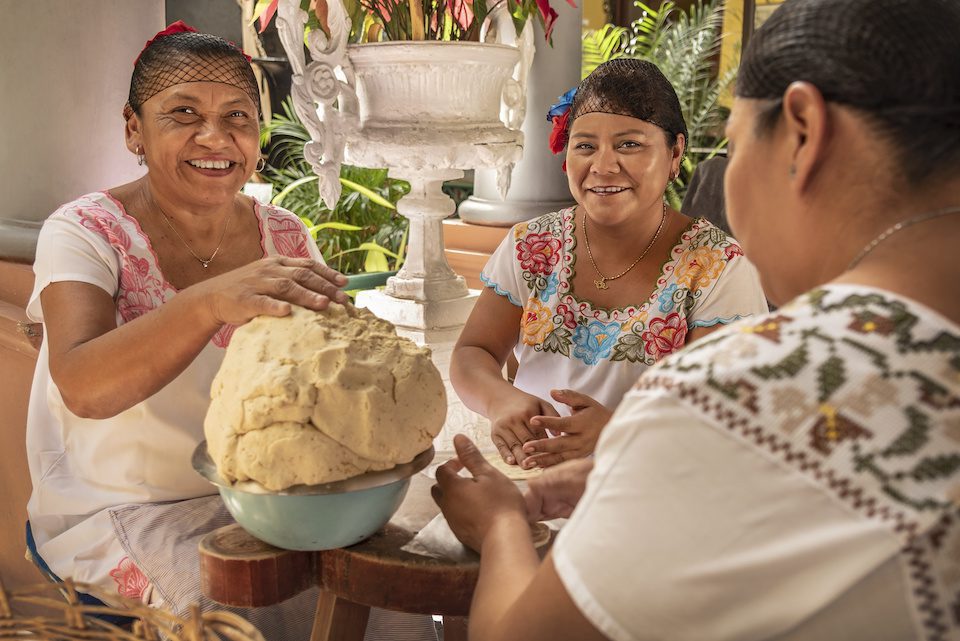 JourneyWoman editor-in-chief Carolyn reflects on three months of living in Mexico, where she discovered the soul of this country, re-asserted her own independence and rediscovered her curiosity.
Learn what savvy women travellers splurge on – and their tips to help you deepen your next travel experience, even when you're on a budget.
read more
Women divulge their top tips to save money on airfare, meals and accommodations – without sacrificing on experience.
read more
10 recommended options for women to travel on a budget, including housesitting, hospitality services and accessible hotels.
read more
Willful CEO Erin Bury shares her top 4 reasons to ensure women have an estate plan is in place before you travel, giving you peace of mind that your loved ones are protected in the event of an unexpected emergency.
read more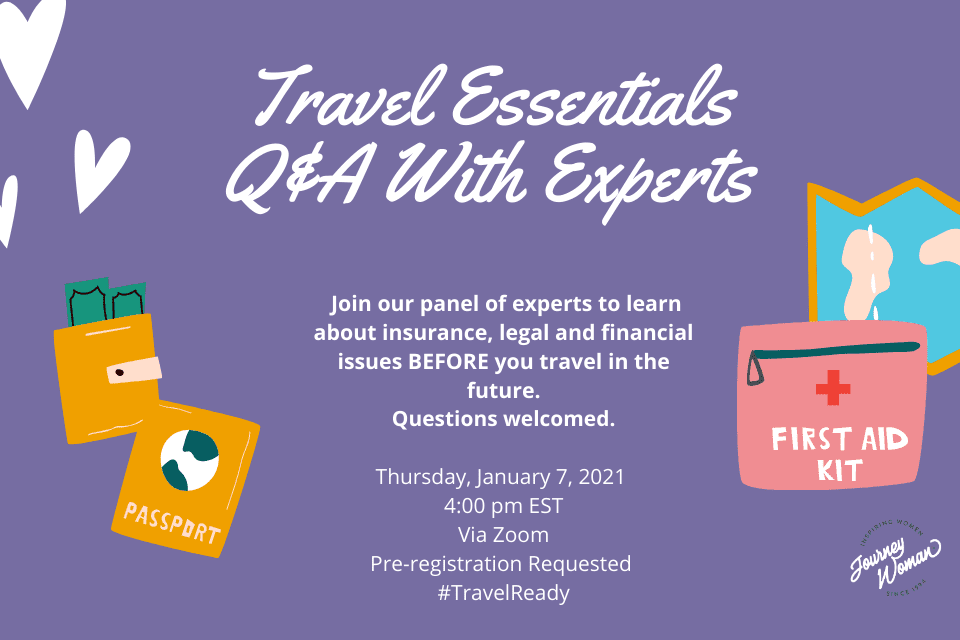 We want you to be safe when you travel again. Join us on January 7 as our panel of experts shares updates with you and answers questions to help you get Travel Ready.
From Austria to Zanzibar, JourneyWoman readers share their favourite food experiences discovered while travelling.
read more
Enjoy all the fresh cuisine you can in Oaxaca, Mexico — from street food to upscale rooftop restaurants, you'll love every bite.
read more
We asked some of our JourneyWoman women's tour partners, who are experts in local cuisine, to share their best culinary travel experiences.
read more
The scents, the flavours, the textures of food are all time capsules that evoke memories of travel and spirit us away to another time and place
read more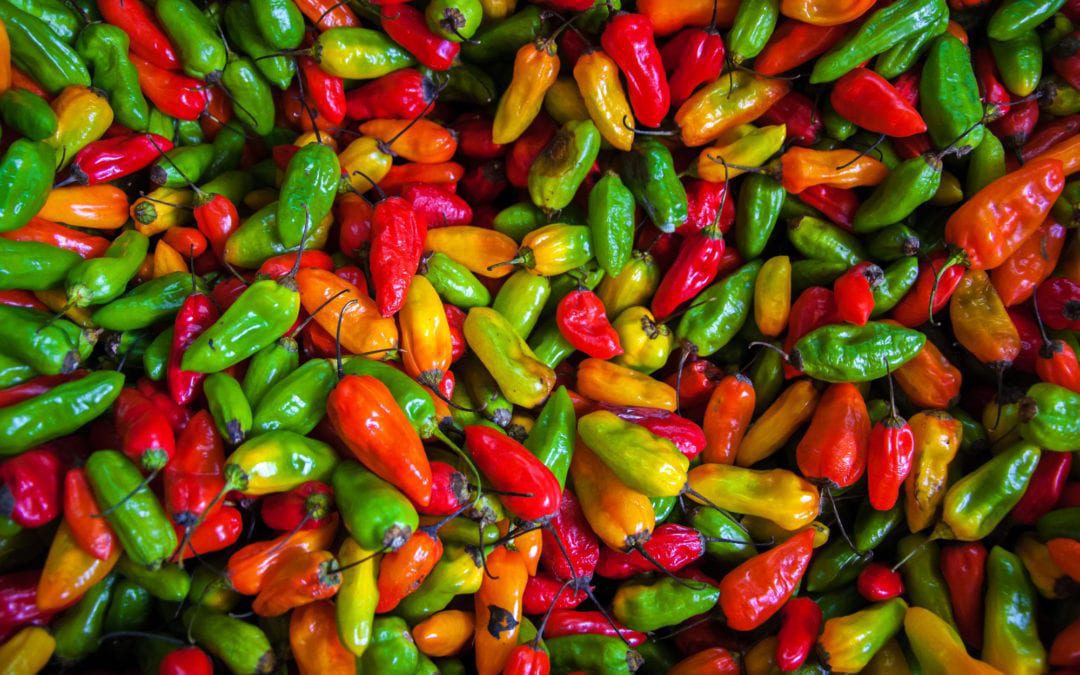 Jose Hadad, Chef and founder of Mad Mexican restaurant, shares a taste of Mexico with this traditional recipe, along with a wine pairing from expert Erin Henderson, Founder of The Wine Sisters.
Embracing a New Travel Mindset: Are you a woman who wants to travel but the unknown is holding you back? Are you looking to regain your travel confidence? Master life coach Debbie Phillips is here to offer tips to manage fear and anxiety and put you back in the driver's seat of your own life.
Sleep Tips for Future Travel: Shawna Robins, best-selling author of "Powerful Sleep – Rest Deeply, Repair Your Brain, and Restore Your Life", shares her tips to learn how to sleep well and live better, while you're at home or traveling.
Age-Defying Women: Our Women Over 80 contributing writer Diana Eden facilitates a discussion on how women are defined by our age, and what frustrates us the most about perception versus reality.
Unconcious Bias in Travel: Tonya Fitzpatrick leads a provocative discussion about "Ground truthing". We can't always believe what we read in the mainstream media about places and people. We have to find out the truth for ourselves.