Last updated on January 16th, 2023
This is our time to connect, laugh and share
Our third annual virtual Holiday Social is on Thursday, December 15 at 6 pm – 7 :30 pm ET. This is an opportunity for all of us to come together, meet women from around the world, and get inspired about travel in 2023. (Please check your local time zone here). 
As with all of our events, we'll be making a donation to a non-profit as we do with all of our events.  This year, we are inviting you to support supporting Ukrainian Relief projects. You can make a donation to DEC Humanitarian Appeal here or choose your own charity from our Giving Tuesday list. 
Wear your holiday best
To add to the fun, we invite you to wear a beloved item you picked up on your travels (like a sparkly hat, scarf or earrings) and bring a special beverage from your travels.
This event will be recorded so we want you to look your best! Even better if you have something JourneyWoman RED! 
A multi-country zoom call
Not only is this a wonderful opportunity to meet like-minded women passionate about travel, it's also a chance to get to know our Women's Advisory Council.
In addition to JourneyWoman CEO Carolyn Ray, Rosemary Neave from New Zealand and Dr. Mary Clark from Michigan will be our co-hosts for this event. Joy Fox will be leaving us in high spirits with "I Hope You Dance", which is about embracing life (full lyrics here).  You don't want to miss this! 
Dr Mary Clark from the USA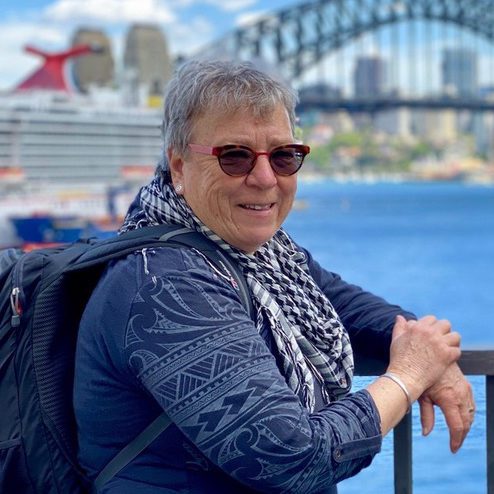 Rosemary Neave from New Zealand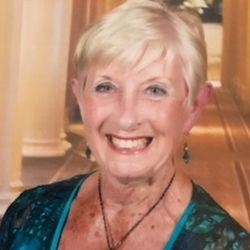 Grand Prize: Trafalgar Tours or Insight Vacations
One lucky woman will win our grand prize, a US$500/CDN $650 discount for any Trafalgar or Insight Vacations tour in the world in 2023.
Start dreaming! Check out Trafalgar Tours here and Insight Vacations women-only tours here.
Terms: Travel credit be used towards your next Trafalgar or Insight Vacations when booked and traveled by December 31, 2023. Travel credit in the amount of USD 500 (five hundred US dollars) if booked and paid in the United States, or CAD 650 (six hundred and fifty Canadian dollars) if booked and paid in Canada.This voucher cannot be redeemed as cash. Not combinable with any other promos or discounts. This offer may be withdrawn at any time. Other conditions may apply. CST# 2068745-20, 2077132-20; TICO# R50015871, R50015870.
JourneyWoman's Carolyn Ray went on Insight Vacations' first-ever Womens-Only trip to Croatia Coast in October 2022 and met Celine Cousteau, pictured here.  You can read more about her experiences here.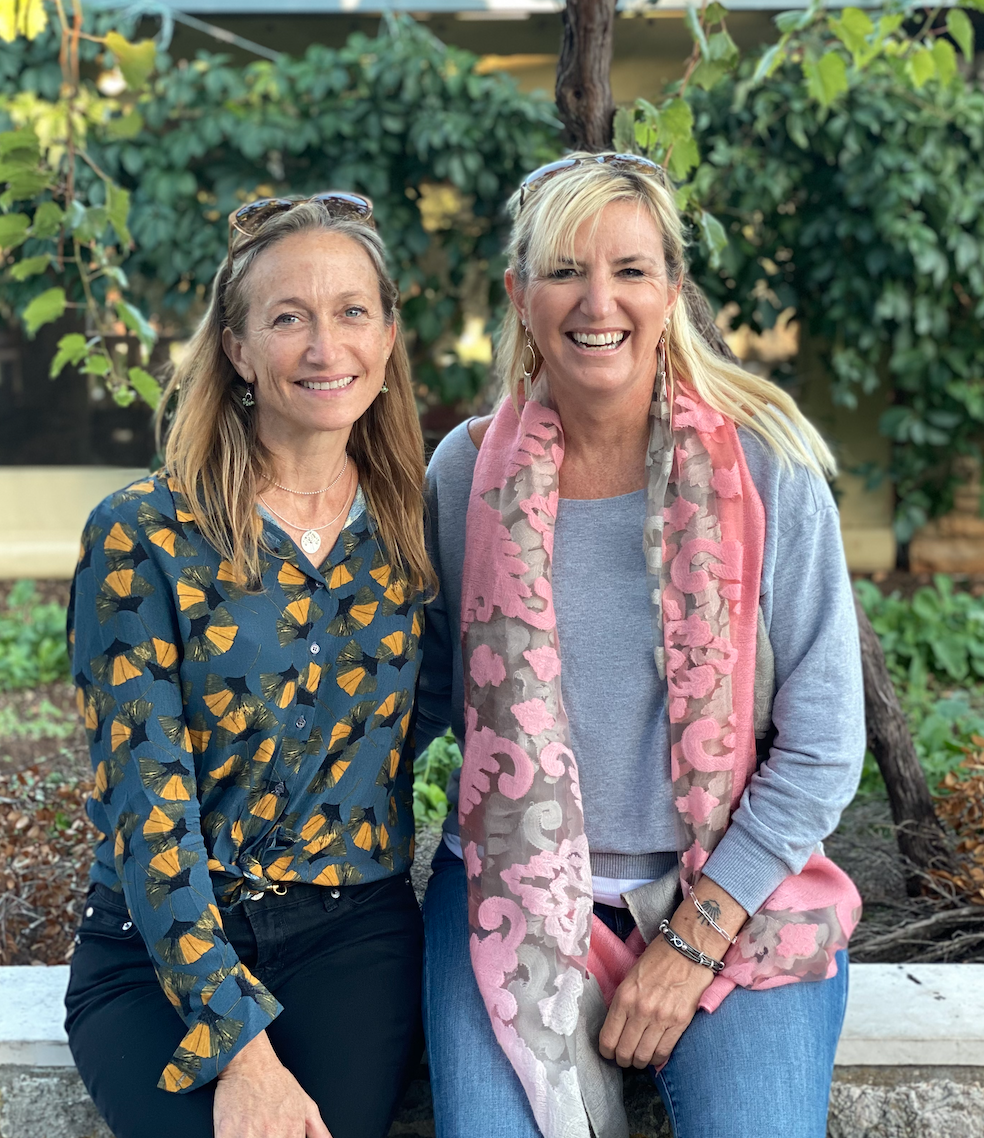 You could win a fabulous prize just for being there! 
This year we are featuring prizes from women-owned small businesses. We hope you'll support them when you're considering gifts.
Other ways to connect with JourneyWomen
There are many ways for you to connect with other JourneyWomen, including our private Solo Travel Wisdom Facebook group and our Book Club. We share all of our event videos on our YouTube Channel and invite you to follow us on Facebook, Instagram and Twitter.  Please like or comment our posts so that articles show up in your feed! Otherwise you won't see anything from us, and it's all for you! 
For women-friendly tour, retreat and accommodation partners active in our Women's Travel Directory, we host a private Facebook Group and monthly calls to collaborate and support each other. 
Filled with gift ideas from our team and the JourneyWoman Advisory Council, including practical gear, books and items to keep you safe and stylish at home and abroad.