Last updated on May 11th, 2023
Understanding the Mature 50+ Solo Female Traveler
Since Evelyn Hannon, the founder of JourneyWoman, started publishing content about women's solo travel in her newsletters in 1994 (and online in 1997), thousands of solo travel websites, groups and blogs have emerged. In the past three years alone, the search volume for the term 'female solo travel' across all search engines has increased dramatically. The pandemic has accelerated the urgency around travel: Gen X and Baby Boomer women have the time, flexibility and financial means to travel, and they're not waiting any longer to fulfill their travel dreams.
Women over 50 represent over $15 trillion in purchasing power in the US alone, we are also the fastest-growing demographic over the next 10 years, according to a recent study conducted in the US by the Coca-Cola Group and Mass Mutual.
Our global study validates the importance of women 50+ in travel
Our 2022 global study, "The Influence and Affluence of Solo Women 50+ in Travel", demonstrates the vital role of women over 50 in travel. Over 1,000 experienced female travellers, 87% over age 55, participated in the global study. Of these, 96% make travel decisions in their household. Fueled by a desire to explore new, less-travelled destinations, women over 50 are actively planning travel in 2023, with the UK, Europe and Scandinavia at the top of their bucket list.
However, 70% of women over 50 told us they felt undervalued and ignored by the travel industry. Women also expressed concern about the lack of age-appropriate and diverse photography, a desire to see more appropriate terminology to describe older women and more emphasis on mobility and accessibility requirements. 
Women over 50 are not 'old', but experienced. Not sedentary but adventurous. Not dependent but independent. Not alone but powerful. Not behind the industry, but ahead of it. These are women who challenge convention, follow their own path and wait for the rest of the world to catch up.
A call to action for solo women over 50
You have power. Women make 80 to 85 percent of travel decisions and comprise two-thirds of all travellers.  Tourism is one of the world's most important economic sectors. It employs one in every 10 people on Earth and provides livelihoods to hundreds of millions more. Of these, most are women. Tourism also contributes to the UN's Sustainable Development Goal Number 5: "To achieve gender equality and empower all women and girls."
Our impact as key influencers goes well beyond our role as travel consumers.  As travel's most influential audience, we can advocate for and create change with our wallet. We can choose businesses that understand our needs.
We can actively seek out women-owned hotels, restaurants and tour companies. Not sure where to start? Check out Nikki Vargas' Unearth Women site for Feminist City Guides. Kelly Lewis provides GoGirl Guides designed specifically for women. JourneyWoman's country guides feature women-owned businesses. Looking for a tour? JourneyWoman's Women's Travel Directory includes hundreds of tours designed specifically for women, by women.
The issue of single supplements is a big issue for older women who are often widowed and/or solo travelers. Look for companies that waive the single supplement. If you don't see it, ask for it.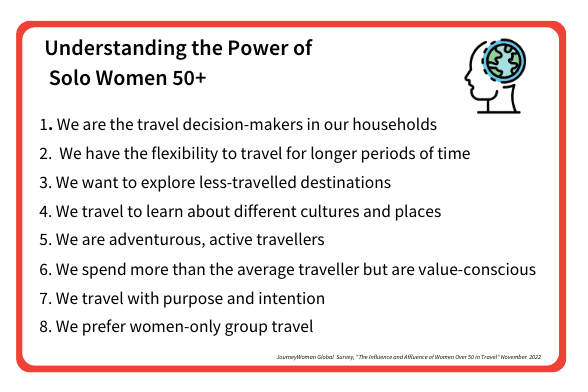 "It's time to relinquish the stereotypes and attitudes of the past and embrace the wisdom that these mature women bring to travel. Women over 50 are adventurous, curious about the world and empowered to make their own financial decisions. Yet despite their spending power and decades of travel experience, the majority of women feel their needs aren't being met. Women over 50 have both the responsibility and opportunity to use the power of their voice and their wallet to create change." — Carolyn Ray, CEO, JourneyWoman
A call to action for the travel industry
Despite the influence and affluence of women over 50, 70% of our survey respondents say the industry ignores the needs of older women and solo travellers or is indifferent to them. Only 6% of women 50+ said they felt understood by the travel industry.
Ask any solo traveller what their top pet peeve is, and she will tell you it's the additional cost that solo travellers have to pay for the simple pleasure of travelling alone.
Known as the 'single supplement', this means that a solo traveler pays more if they want their own room on a cruise or group tour. Many women see this industry practice as a form of discrimination against women traveling independently.
Women over 50 travel with intention and purpose —and actively seek sustainable forms of travel, while supporting locally-owned restaurants and stores.
In addition to improving communications through more age-appropriate and diverse photography of solo women, outdated terminology, respondents say there needs to be more attention paid to mobility and accessibility. AccessibleGO provides a directory for accessible hotels in the US. Check our  Wheel the World in our Women's Travel Directory, which offers accessible tours.
Media can play an important role here shifting perceptions about women over 50. Visit our Media Page to learn more.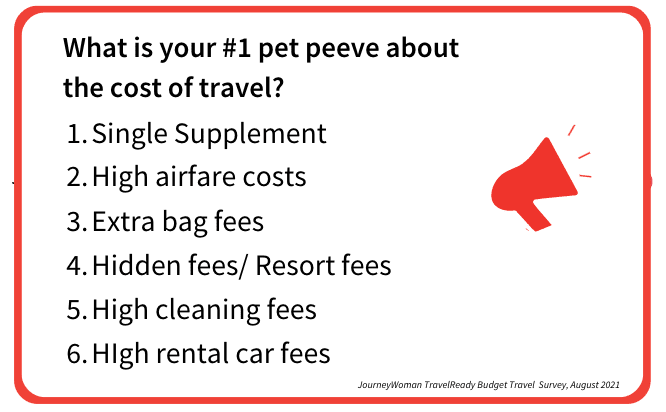 "It's time the industry took more notice of the mature female solo traveller, I have been shown respect because of my years when travelling, but it is usually other travellers who find it brave and inspiring that someone my age will travel alone. That respect has not often been shown by the industry." — Solo traveler Joy Fox, 87
Top destinations for adventurous solo women in 2023
When it comes to dreaming big, solo women over 50 are looking to the future with excitement and optimism. No sitting on the beach for us – we're hiking, biking, climbing, jumping, kayaking, exploring and trekking. Women over 50 are sleeping under the stars, hot air ballooning and sky diving.  
Mature solo travelers say they travel to learn about countries and cultures, indicating purposeful – not frivolous – travel. 
While many solo women are traveling for bucket list experiences, they also seek less travelled and new destinations. As with our previous surveys, most women are planning travel to Europe/UK/Scandinavia. This is followed by North America (Canada and the US) and Asia Pacific, including Australia and New Zealand.
"For almost 30 years, JourneyWoman has been an advocate and a voice for solo women travelers. As more women over 50 step into solo travel, we want to be at the forefront of positive change and support women with exciting opportunities for self-discovery and empowerment through travel, both as travellers and at the community level." —  Melissa DaSilva, North American President, TTC Tour Brands, which sponsored the study.
A call to action for tour operators
While there are women who choose to travel solo all the time, there are many women who choose to travel with a female partner or travel in a group independently.
When it comes to group travel, women said they look for tour companies that offer women-only or solo trips for women. Other important criteria includes choosing companies that use female guides, work with local women entrepreneurs and have female leaders. While the destination is an important factor, value and cost ranked #1, with reputation, safety and cleanliness, sustainability and womnen-owned as key considerations when choosing a group tour.
This year, women's tour operators in our Women's Travel Directory told us that women over 50 drove 77% of their sales in 2022. Group travel is often the first step for new solo travellers seeking safe, customized experiences designed by women who understand their unique needs. More than 83% of respondents offer women-only groups, and 60% cite a growing trend to smaller groups.
Tour operators who need assistance designing and marketing safe, women-friendly tours can learn more by visiting our Women's Travel Directory.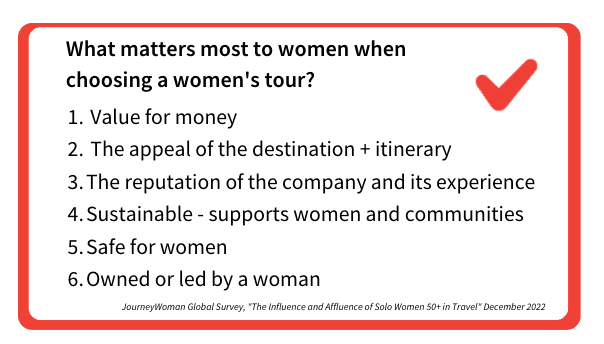 "The travel industry needs to recognize that mature, solo women travelers are padding their pockets. After all, the large majority of travelers are women and most of them are single. It's about time we are allowed to travel without single supplements, (I know I may have to pay the double room rate, but on a cruise, I'm also paying for the food and sometimes wine for the absent second person)." — Solo traveller Marillee Carroll, 72
More About Solo Women Travelers Over 50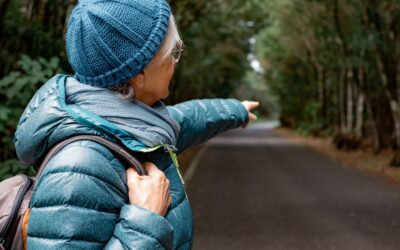 JourneyWoman's latest survey of women over 50 shows a trend to off-season travel, less-travelled places and longer trips.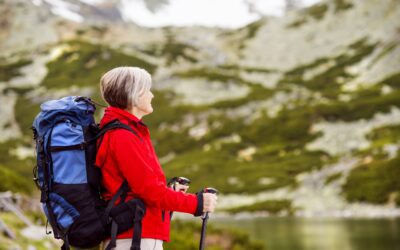 Women's Travel Directory adds membership tier for startups and new partners to help growing tour companies connect with women 50+.
For Women's History Month, TravelPulse profiled 17 women of influence transforming travel, including JourneyWoman CEO Carolyn Ray.