Last updated on September 26th, 2023
The JourneyWoman Team
Meet Our Team
"Be fearless in the pursuit of what sets your soul on fire" – Unknown
Bio: Carolyn grew up in Florida surrounded by sea and surf and moved to Canada after a year overseas in 1987. She started her career in book publishing and held leadership positions in brand consulting and PR firms, most recently as the CEO of Interbrand Canada. In March 2023, she was named one of the most influential women in travel by TravelPulse. Carolyn travels full time after downsizing to her backpack in 2018. Passsionate about the craft of travel writing, she is the incoming Chair for the Canadian chapter of the Society of American Travel Writers (SATW). She's also a TTC Herald, and a member of the Travel Media Association of Canada (TMAC) and Women Travel Leaders.
Thing I love: My daughter Alyx, history, astronomy, anything literary/books, margaritas, beaches, latin music, writing, empowering women, dancing!
Places I love: Spain, Colombia, Brazil, Nicaragua, Key West, Morocco, New York, Mexico and Kenya
More on LinkedIn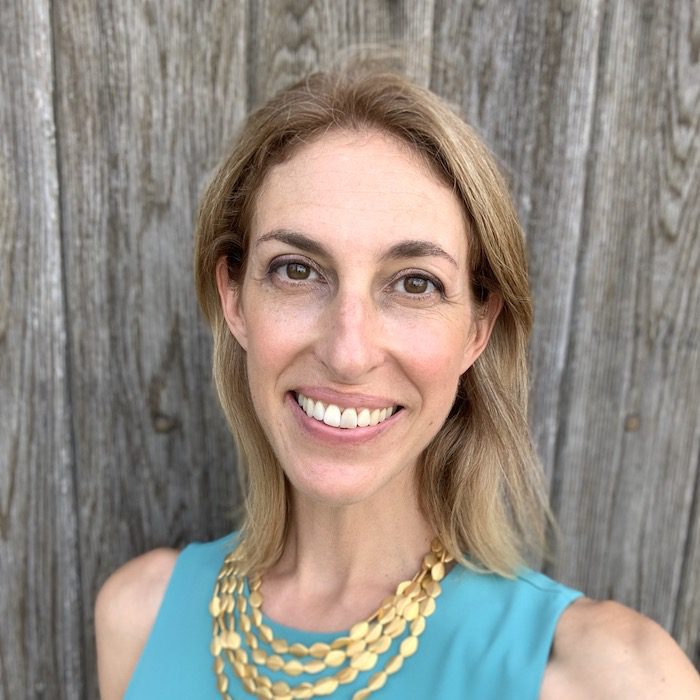 Suzanne Rommelfanger
Marketing and Strategic Partnerships Manager, Women's Travel Directory
"Travel is an investment in yourself" – Matthew Karsten
Bio: Suzanne has studied, lived, and traveled abroad, including backpacking around the world for six months, visiting more than 60 countries. Her passion for global exploration and lifelong learning is the foundation of her career. She has spent two decades at non-profits, tour operators, international educational organizations, and in academia, inspiring students to Baby Boomers to partake in life-changing experiences through travel. One of her core values is making an impactful difference in the world.
Things I love: Family time, hiking, city exploration, volunteering, reading, beaches, Thai food and ice cream
Places I love: India, Australia, Thailand, Egypt, South Africa, France, Italy, and Mexico
More on LinkedIn
Christine Winebrenner Irick was recently named one of "2023's Most Influential Women in Travel" by TravelPulse. She received a Bessie Award from Wanderful in 2022 for her work on Soul of Travel, being recognized as a brand that has gone above and beyond to support, empower, and represent women in the past year.
She has spoken with over 100 women in many countries who are working to create a positive impact around the world on the Soul of Travel Podcast, which was brought into the JourneyWoman family in June 2023. She is also the Founder of Lotus Sojourns, where she creates and guides transformational journeys for women that support gender equity.
More on LinkedIn
"Two roads diverged in a wood, and I—I took the one less travelled by, And that has made all the difference." – Robert Frost
Bio: Melissa has been with JourneyWoman for almost 12 years. She has a Bachelor's degree in Journalism from Ryerson and is JourneyWoman's webmistress for our Women's Travel Directory, working closely with over 100 small business partners.  
Things I love: My kids, fiber art, the kitchen, sharing stories, working with amazing teams
Places I love: Bermuda, Alberta, England, France
More on LinkedIn
"All we have to decide is what to do with the time that is given us" – J.R.R. Tolkien 
Bio: After graduating with a BA in Cultural Anthropology from Western University, Stephanie took a year abroad in Australia. It was there she decided she wanted to continue a life of working while travelling. She went back to school in Toronto to learn to code and build websites. Since then she has travelled the world while working remotely, from the beaches of Thailand and Bali to Italy and Spain and lots of places in between. She currently lives in Berlin, Germany, but still travels often and maintains websites along the way.
Things I love: Traveling, electronic music, festivals, my dog, Italian food, and warm weather
Places I love: Italy, Thailand, Australia, Bali
More on LinkedIn
"We get so lost in where we want to go, we forget that the place we're in is already quite magical" – Rupi Kaur
Bio: Esther was born in Montreal, Quebec, however, grew up by the coast on the South Island of New Zealand. She has over eight years of experience working as a Marketing and Social Media professional, helping brands elevate their social media and digital presence in industries such as travel and tourism, the performing arts, and film and TV. Most recently, she packed up her life into one 23kg bag and relocated to Toronto to continue her career in marketing and reconnect with Canada and her Canadian heritage.
Things I love: Beaches, exploring off the beaten path, going to the cinema, reading, disco music, finding good cafes, hiking, cooking, sharing travel stories
Places I love: Bali, Mexico, Spain, France, London, Italy, New Zealand
More on LinkedIn
"A rolling stone gathers no moss."
Bio:  Tom has a B.A. from Brown University, has spent over 30 years in consulting; is a published author, keynote speaker and revered mentor to many a fertile mind, still finding time to travel to over 70 countries. Tom handles advertising inquiries and works with our partners and hosts our monthly call with tour and retreat operators. Learn more on our Advertising page here.
Things I love: hugs from my grandchildren, warmth of the sun, spicy food, museums, 7-minute planks!
Places I love: Maro, Agra, Horseshoe Bay, Bali, Manhattan, Patagonia
More on LinkedIn