Last updated on July 30th, 2023
inspiring solo travel for almost 30 years
Contributing Writers
Carolyn Ray
Editor + CEO
Toronto, Canada
"Be fearless in the pursuit of what sets your soul on fire"
– Unknown
Bio
Bio: Carolyn grew up in Florida surrounded by sea and surf. She started her career in publishing and held leadership positions in brand consulting and PR firms, most recently as the CEO of Interbrand Canada. In 2012 she was ranked among the top 100 Female Entrepreneurs in Canada; she's also a Co-Active Life Coach and single mom. Carolyn sits on the board of the Society of American Travel Writers (SATW) and is a member of the Travel Media Association of Canada and the North America Travel Journalists Association.
Things I love: My daughter Alyx, history, anything literary/books, margaritas, beaches, latin music, writing, kickass women
Places I love: Spain, Colombia, Prague, Brazil, Nicaragua, Key West, Morocco, New York, Mexico and Kenya
More on LinkedIn
Diana Eden
Contributor, Travel Over 80
Las Vegas, Nevada
"Life doesn't end at 80, neither should travel."

Bio
Bio: Diana started her career as a dancer and actress, transitioning into costume design for TV and film. After retiring she wrote a memoir about her experiences called "Stars in Their Underwear" and continues to write, travel, and teach costume design at UNLV.
Things I love: Travel, dance, sewing, swimming in turquoise water, warm weather, writing, dining out with friends
Places I love: Tahiti, Spain, France, Greek Islands
More on her website
Tanzila Khan
Contributor, Accessible Solo Travel
Uppsala, Sweden
"When life gives you lemons, start a revolution."

Bio
Bio: Tanzila Khan is an entrepreneur, activist, and public speaker from Pakistan. She was born with a deformity and has been a wheelchair user since then. She initially traveled for her disability advocacy, networking for business and speaking engagements but then learned cracking accessibility across the travel industry and helping companies become more accessible through feedback across 20 countries. She picked up the rucksack and became a solo traveler across the world to document and share stories and make the world more inclusive. Along with this, her other work includes an award-winning menstrual healthcare startup in Pakistan and a board game company in Sweden.
Things I love: Reading, daydreaming, chocolate strawberries, romance, moustache on a guy, my mum's scent and L N keys.
Places I love: Laos, Egypt, Croatia, Spain, Brazil, Rwanda and Nepal
More on her LinkedIn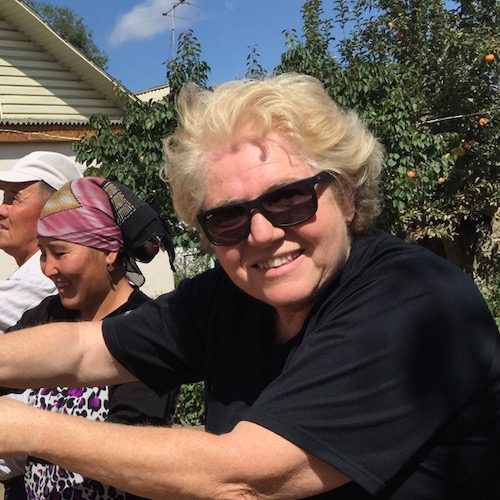 Leyla Alyanak
Offbeat Places in France
Le Bugey, France
"Just say yes!"
Bio
Bio: Leyla Alyanak is a former foreign correspondent and development worker who has visited 99 countries and speaks 5 languages fluently. She is a senior solo travel expert and launched her latest blog, offbeatfrance.com, at the age of 67. She now lives in rural eastern France.
Things I love: Outstanding food, flamenco, French history, writing, nostalgia, my dogs and cats
Places I love: Australia, Azerbaijan, Argentina. Strange how they all begin with A…
More on her website
Bio
Bio:  Dawn Booker is a fearless traveler and culture curator who inspires women of color over 40 to "pack light" and to see the world.  Through her global experiential travel business, Pack Light Global, Dawn hopes to inspire and connect women of color who would love to travel internationally.
Things I love: To come.
Places I love: To come
More on LinkedIn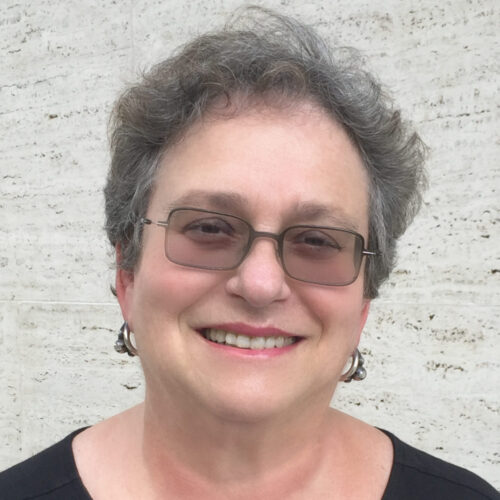 Karen Gershowitz
Contributor, Quirky Places
New York City, New York
"Traveling—it leaves you speechless, then turns you into a storyteller."
—Ibn Battuta
Bio
Bio: Karen has been traveling solo since age seventeen and has traveled to over ninety countries and has visited all fifty states — many of them multiple times.
In her career as a marketing strategist she traveled the world conducting thousands of meetings, focus groups and interviews. Karen's first book of travel stories, Travel Mania: Stories of Wanderlust, explores the confluence of travel and life events, and how travel has changed her beliefs and life direction.
Things I love: Writing, photography, live performances of dance, music and theater, collecting outsider art, and mentoring emerging entrepreneurs.
Places I love: Crete, South Korea, New Zealand
More on her website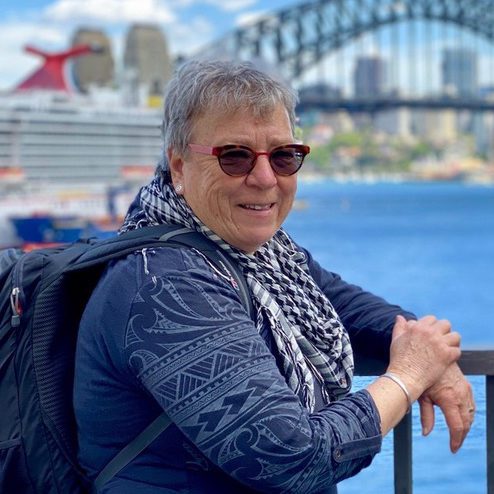 Rosemary Neave
Contributor, Travel Over 70 + LGBTQ+
Christchurch, New Zealand
"Travel lightly on the planet."
Bio
Bio: Passionate networker in the area of women and travel, developed womentravel.info as a comprehensive listing of over 600 tours for women around the world.  Married to Cynthia who also pioneered with women's travel business Bushwise Women. Also writes at womentravelblog.com and womentavelnz.com.
Things I love: New Zealand /Cycling in New Zealand, East coast of Australia, LGBTQ+ travel
Places I love:  New Zealand and Australia
Rupi Mangat
Sustainable Travel + Women in Africa
Nairobi, Kenya
"The world is my oyster"
Bio
Bio:  Rupi is the editor of Komba, a wildlife conservation magazine for Kenyan youth. Based in Nairobi, she writes about sustainable travel, solo women's travel, wellness travel; wildlife safaris and safaris for the physically challenged.
Things I love: Meeting people. I've learned so much from people who many a time l had no clue who they were and suddenly realized … wow…they have turned out to be researchers, environmental activists, artists, writers, novelists..and I've had the opportunity to write about them in the national newspapers and magazines.
Places I love: Bwindi National Park in Uganda – home of the Mountain gorillas and the hub of Conservation Through Public Health started by the amazing Dr. Gladys Kalema-Zikusoka
More on her website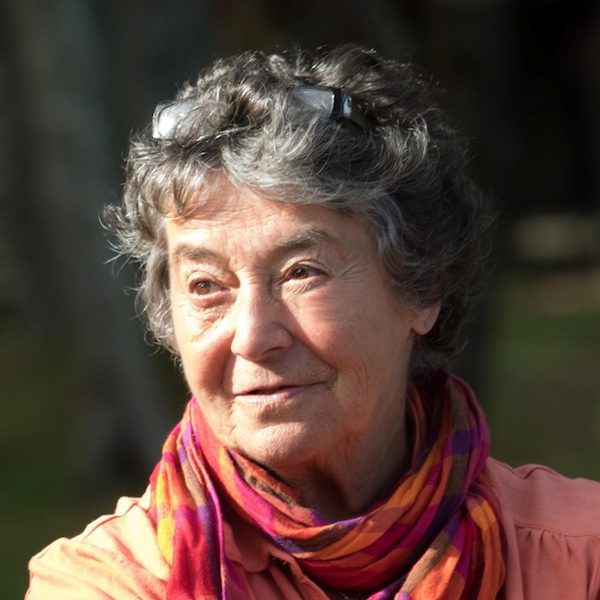 Sandra Phinney
Contributor, Tales from Atlantic Canada
Yarmouth, Nova Scotia
"Travel is more than the seeing of sights; it is a change that goes on, deep and permanent, in the ideas of living."
—Miriam Beard
Bio
Bio: Sandra lives off-grid in the forest on the edge of the Tusket River in Nova Scotia, Canada. The septuagenarian has had a few former lives including teaching, social work and farming. At age 55 she reinvented herself as a writer. Since then, she's penned four books, contributed to several travel guides, and her articles have appeared in over 70 publications. Although Sandra has journeyed around the world (and written about her travels) she's just plain nutty about travelling in Atlantic Canada—four provinces she considers her home turf. She's excited to be a JourneyWoman contributor, sharing stories from her beloved region.
Things I love: Canoeing, Shinrin-Yoku (forest bathing), photography, and alone-time with grandkids.
Places I love: The Innu and Inuit communities of Labrador; the Avalon Peninsula, Newfoundland; Thousand Wild Islands in Nova Scotia; "Down East" Prince Edward Island; and Miscou, New Brunswick.
More on her website
Tina Hartas
Founder, TripFiction
Bio
Bio: Tina is the founder of TripFiction, where armchair and actual travellers can find novels and books that will bring their chosen location to life. In addition to being our partner in the Journeywoman Book Club, Tina regularly provides articles about books with a strong sense of place.  
Things I love: To come.
Places I love: To come
More on Linked In
Sandra Phillips
Co-founder, Travel Smart Planet
Montreal, Quebec

"The world is a book and those who do not travel read only one page"
—St. Augustine
Bio
Bio: After her book, Smart Shopping Montreal, climbed onto the best seller list 37 years ago, Sandra was offered her own newspaper column, which ran for 15 years in the Montreal Gazette. She became a regular on TV news and talk radio. The corresponding website has achieved 3/4 million hits per month – just in one city.
Sandra is a native New Yorker with a Master's degree in Art and Education. Her passion for learning and travel has taken her to 65 countries, all of the U.S. States and all the Canadian Provinces. During and after her adventures, she reports for travel media, online and on Instagram and has authored 34 travel guides. 
Her best-selling guidebook, Drive I-95: Exit by Exit Info, Maps, History and Trivia (6 editions) won 4 National book awards. She has appeared in over 100 newspapers, TV stations, radio stations and web sites in the US and Canada. NBC-TV has interviewed her (and her husband Stan) about a reality TV show based on their adventures, and NPR aired them across the US.
Christine Winebrenner Irick
Host, Soul of Travel Podcast
Bio
Bio: Christine Winebrenner Irick was recently named one of "2023's Most Influential Women in Travel" by TravelPulse. She received a Bessie Award from Wanderful in 2022 for her work on Soul of Travel, being recognized as a brand that has gone above and beyond to support, empower, and represent women in the past year.
She has spoken with over 100 women in many countries who are working to create a positive impact around the world on the Soul of Travel Podcast, which was brought into the JourneyWoman family in June 2023. She is also the Founder of Lotus Sojourns, where she creates and guides transformational journeys for women that support gender equity.
More on LinkedIn