Last updated on April 24th, 2022
Off-the-beaten path places that should be on your radar
By Doni Belau, Member, JourneyWoman Travel Advisory Council
Once we get this dang thing under control or get a vaccine – you know what I'm talking about so I won't even say the dreaded name – I predict the travel flood gates will open up wide. Those of us adventurous types who have been stuck at home for far too long and for whom cabin fever is very, very real, we'll be ready to get OUT. Way out, not just to Europe or the Caribbean but someplace exotic – some place exciting, off the beaten track, someplace unusual, even possibly outlandish. Once we get our sea legs back, we'll want to soar! Of course, others will start small, but not us – for us it's go big or go home!
In consideration of those of us who are slightly or mostly nomadic, we need to make up for lost time – so I've put together a list of some exciting and perhaps outlandish destinations. So, start planning. It's never too early to dream BIG!
1. Mongolia
Hop in a 4-wheel drive and go ger-hopping through extraordinary landscapes. Ger is the Mongolian word for yurt – the only type of place you can stay in Mongolia once you head out of the capital city. Learn how to milk a yak, experience a traditional Naadam festival and ride a camel in the Gobi desert. The is one of the last frontiers, a country with very few paved roads that sports a powerful Nomadic tradition.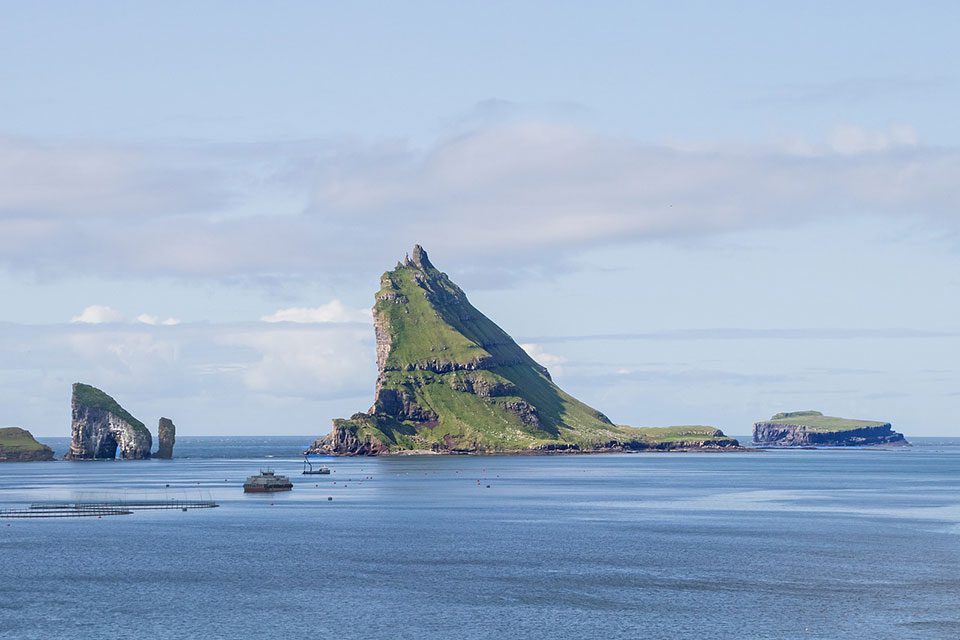 2. Faroe Islands
This archipelago of some 18 islands belonging to the Danish crown and lying below Iceland contains magical, outrageous, dramatic landscapes and the world's best langoustines. It's the land of fjords and fairies and grass-covered roofs. Impressive waterfalls will make your jaw drop and the puffins will certainly make you smile. Take a helicopter for the best views and drive from one island to another via sea tunnel. This is what Iceland was before tourism hit it hard.
3. Aveyron, France
A tucked away yet magical region of France that is chock full of plus beaux villages de France (the most beautiful villages in France) and as yet unconquered by tourists. Off-the-beaten track places are harder and harder to find in France, but this is the real deal. Aligot is the dish the region is famous for, it's comprised of mashed potatoes and Comte cheese – only the French would find a way to make mashed potatoes even more delicious! You won't want for charming hilltop villages nor hearty French comfort food, but you'll be surprised by the world-class art museums in Rodez, the capital. The Soulages museum has put this town on the map and it's a show-stopper.
4. Laos
In this land of monks and temples, you can renew yourself from – let's face it – a disastrous 2020. Trees cover 40% of Laos and it boasts 20 National Protected Areas conserving the environment and rare wildlife. The Luang Prabang region which consists of 58 nearby villages is a UNESCO world heritage site known for its outstanding cultural and architectural values, as well as the harmonious relationship between the natural and built environment. A vibrant culture and kind people make Laos an adventure waiting to happen.
5. Roatan, Honduras
If you want to go to the Caribbean but are fed up with all the standard destinations, consider Roatan. It's an island off Honduras, but don't let that worry you. It's very safe and it's got one of the healthiest and largest coral reefs in the world. Relax on West Bay Beach, voted the best Caribbean beach in Central American two years in a row by TripAdvisor.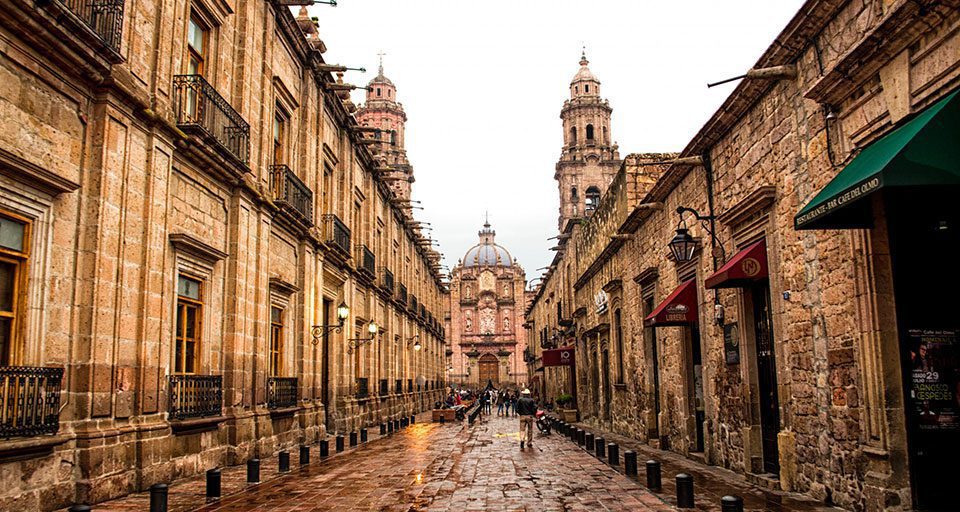 6. Michoacan, Mexico
A glorious region of Mexico considered to be the true soul of Mexico, which adeptly combines colonial and indigenous influences, is one place you've probably never heard of. It's also an area where you can find some of the most authentic Mexican food in the country. The Michoacan region is the world's largest avocado producer. The capital city of Morelia boasts gorgeous colonial architecture, including a 600-year-old central cathedral built of pink stone. The region is surrounded by a vast network of rivers, lakes and cool refreshing air – and while there are 38 indigenous languages spoken here, the Purépecha language and its people date back 1,000 years, making it one of the oldest continuing civilizations in the Americas. The real Mexico can be seen and felt here.
GG2P is spearheading a trip with a famous chef to explore the region and its culture though food.
7. Isla Holbox
While we are talking Mexico, my daughter and I went to this small island several years ago. While it's not too far from Cancun, Tulum, and other places you've heard of one too many times, Isla Holbox is slightly harder to get to but rewards you with privacy and a car-less experience. On the north side of the Yucatan peninsula lies this quaint eco-friendly isle that you'll have to ferry to. The beaches are family friendly – you can walk out for what seems like a mile before the water is over your head. You can swim with whale sharks here and the sunsets are legendary. This is truly a place to unwind. Learn more here.
8. Mt Koya-San Japan
Picture yourself on top of a hill, there are no cars, no flashing lights and almost no sounds at all except for the birds. Sound like Japan? NOT at all, yet you are in fact in the land of the rising sun. This hilltop paradise, not too far away from the old capital of Nara, is the headquarters for the Shingon school of Buddhism, established in the year 819 by the monk Kukai. It is one of the holiest places in Japan, and while here for a night or two, you'll stay in a monastery and rise to participate in the prayers and blessings with the monks. Their vegetarian feasts which you'll savor while sitting on the floor in true Japanese fashion will tempt even the heartiest of meat eaters. When we first went to Japan, this outpost was the highlight of our trip.
Mt. Koya-san is part of our trip to Japan during the cherry blossom season, but going on your own is absolutely possible!
9. Islands off Lombok, Indonesia
Bali is on everyone's bucket list. If not, it should be. However, when the busy scooters that line every road in Bali start to get to you, the adventurous traveler will ferry over to the Gili Islands off the north of Lombok. Lombok is one of the many 'other' Indonesians islands that aren't nearly as famous as Bali. The rest of Indonesia is Muslim, perhaps that's why Bali is so famous, but be not afraid. The four magical islands named Gili Trawagan (shortened by everyone to Gili T), Gili Meno, Gili Air, and Gili Gede, should all be considered little outposts of paradise. A few years ago, I went to Gili T with my son Max. We were picked up at the ferry terminal by a horse-drawn cart, and after a short ride, we checked into the Pink Coco hotel and were absolutely delighted. For under $100 a night, you can luxuriate in a suite, enjoy a healthy breakfast with a view of the sea, swim in their lap pool and then enjoy a sundowner while watching one of the most beautiful sunsets in the world on the beach directly in front of the hotel. Listen…what do you hear? Nothing, no cars, just the odd group of people talking or riding bikes. If I were to go back, I'd explore all of the rest of the islands.
The photos in this article were provided by Doni Belau.
Author Doni Belau is the founder and creator of Girls' Guide to Paris & Beyond, a women's only luxury adventure company. She's always on vacation, and always working.
She's also a member of our recently announced JourneyWoman Advisory Council.
Her number-one travel tip for women: "If you get the lodging and the meals right…the rest is easy!"
Doni offers advice on: Gourmet food, Natural wine & French wine, Women's empowerment & bonding, Sailing, as well as Paris, New York City, France, Spain, Bali, the USA, and Caribbean.
Learn more about Doni and the rest of the Advisory Council members…