Last updated on September 24th, 2023
Featured image: Get ready for travel with these solo travel tips from JourneyWoman readers | Photo by Meniphoto on Envato
Best Solo Travel Tips from March 2023
Curated by Marion Broverman, Facebook Group Moderator
This month we received some of our best solo travel tips yet!  These tips include unique packing ideas, accessibility and safety tips and advice to explore cities. Here is the shortlist of the best solo travel tips, culled from inbound emails and our private Solo Travel Wisdom Facebook group. We rely on first-hand solo travel tips from you — our readers — if you have one to share please do so!  (You can do that here!) 
1. It's okay to feel a little weary or develop a need to share your thoughts and mind-boggling experiences while traveling solo. Carrying a journal could become your great companion to express your mind. Writing things down can help regulate your emotions and anxiety triggers. Keep releasing your worries as you write and it will definitely help you feel better. — Marion B.
2. I never post on Facebook about a trip until I'm back home. For safety reasons! — Arlene P.
3. When looking for flights use a VPN or incognito mode to hide your location. I suggest NordVPN, available here. — Carolyn R.
4. I've gotten in the habit of putting an AirTag in my suitcase, especially if I check it. This helps especially if there is a quick connection and you're not sure if your bag made it to the new plane. Sometimes the airline will track it on their app, but that doesn't always work. The AirTag does, though. — Mardee S.
5. If flights to your final destination look crazy expensive consider finding a cheaper one to any nearby destination and take public transit; like a train or bus. During my four months in Europe, I took the train or bus and it worked perfectly, less stress at airports. I also took the train from San Francisco to Oregon last spring. Look for alternatives!! — Carolyn R.
6. If there is ANY chance that you might need a wheelchair at the airport, ASK FOR ONE in your reservation! You can always decline it if the gates are close or the meds have helped enough. Pain avoidance is paramount! — Beth L.
7. And arrive earlier, and be prepared to wait, even if you arranged for a wheelchair at the time of booking, sometimes for quite a while. These days, with labor shortages and cutbacks, sometimes we have to fight for our right to get a wheelchair at all. — Shekinah M.
8. Always have a trusted driver from the hotel at the airport to pick you up. Years ago I was mugged in a taxi set up from the airport so never travel without having a driver there to meet me and also aware of the rate for the ride. — Nicole M.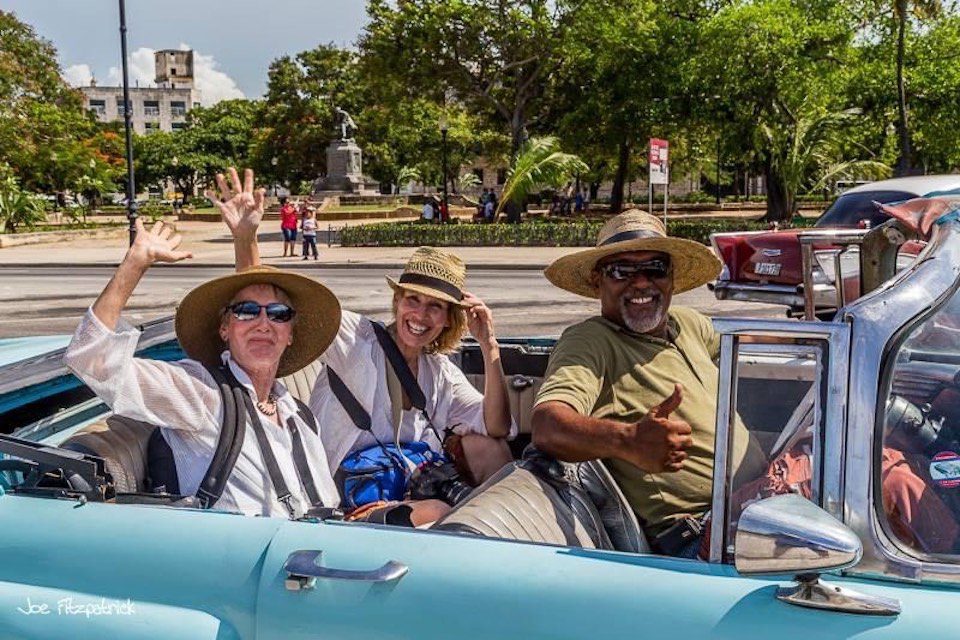 Get your transportation sorted before you land to avoid stress at the airport
Tips on things to pack
9. Pack by checklist. It is so easy to overpack. This will help cut down on the clutter. Also, think about what you will need and divide by at least half. — Ladonna I.  
10. I love packing cubes. One tip I have with them is if travelling to one destination pack them with like items (pants/shorts in one, shirts in another, etc) and I too put them directly into the drawers; I found if travelling to multiple locations pack them in outfit choices that way you only need to pull out one or two cubes rather than all of them for a quick, shorter stay. — Cathy K.
11. Keep Your ID & Cards Safe: Bring backup IDs with you, and carry it in more than one place. Your passport should be on you and in a secret pocket or a safe wallet. Make photocopies of all your identification and keep it somewhere safe. Make sure someone at home has a copy of your travel plans and identification as well. – Marion B.
12. Buy compartment bags. It makes it so much easier for unpacking and repacking to have separated items in separate compartments. — Marion B.
13. I always take an extra large pashmina shawl with me on the plane. It can double as a blanket, folded up as a pillow or wrapped around me as an extra sweater. I know it's cleaner than the blankets the airlines pass out, if they even have any available. — Arlene P.
14. I was getting tired of carrying around the extra bulk of a traditional travel neck pillow but I still need a comfortable pillow when flying overseas/overnight. I always pre-book a window seat (hello, wall to lean against!) so I bought a Trekology inflatable camping pillow off Amazon and it works perfect. One side is comfy fabric, the reverse side has a slip-resistant design. When not inflated, it packs down to a size smaller than a pop/soda can and slips into a little carrying pouch. It's very lightweight, too. — Carolyn W.
15. I also take a blowup pillow, an eye mask and ear plugs for use when on an overnight flight to Europe to try and get as much sleep as possible. – Arlene P.
16. Be patient at baggage claim. Even if they change your carousel, your bag has to come out eventually. (This may or may not be happening right now 😬). — Beth H.
17. I take a stubby pencil (length accommodates the width of tape) and wrap some duct tape around it. Weighs nothing and in a pinch, you have an ultra mini "roll" of tape for repairs. Also, take 2 small packets of clothing spot remover, they're about 2″x2″ and flat.  – Jodi M., Maine
Check out our "Things She Loves"packing tips here! 

Tips on finding new things to do
18. Go to a puppet show in Sicily with or without kids. Traditional shows based on history. Don't worry if you can't understand the dialogue. Totally worth it for the experience of seeing the kids heckling the villains. Those that are easily offended might want to stay away. Palermo had a puppet festival when I was there so I admit to attending a few. — Nancy M.
19. Sometimes it's fun to have a theme when you travel! Perhaps you'll find the best Portuguese tart in Lisbon, visit every Botanical Garden or rooftop bar near you. Perhaps it's a challenge such as a hike or climbing up to a high viewpoint. Maybe it's markets or a classical concert. — Virginia M.
20. When I travel independently, (particularly when I'm having a bit of a wobble!), I will often share something on Facebook. Usually upbeat and positive, but occasionally sharing my temporary insecurities). The responses just make me feel a little less alone. Then, I have a stern word with myself, pull up my big girl knickers and remind myself I have nothing to prove to anyone… including myself! And then usually have a large glass of something chilled and remind myself, you got this girl!! 🥂❤️ — Jean K.
21. When I'm visiting new cities (or even ones I know well) I often take a bus out to a residential neighbourhood and look for a shopping area. This is where people live and it's fun to see what kind of stores they have, eat at the local restaurants and check out the grocery store. I've had great, inexpensive meals and bought wonderful souvenirs of jams, candy, spices and such at inexpensive prices. — Karen G.
22. In cities large enough to have good size museums, one of my absolute favourite things to do is attend after-hours museum night events. Whether on my own or with friends, those have been some of the most enjoyable evenings I've ever experienced! Often you can view exhibits that would be packed and have lots of kids on school trips there during the day, with less crowding, and all adults. Many of the events have live music, some drinks and snacks available, and themed activities inspired by science, art or history. Check event listings, because you often need to buy a ticket ahead, given it's not uncommon for these events to sell out. Sometimes there will be a separate charge to view a blockbuster traveling exhibit that would be much more crowded during the day. — Shekinah M.
23. Speaking of taking it easy, don't schedule every minute of every day. Schedule a few key things that you want to do most, but leave room in your schedule for spontaneity. – Marion B, Alberta
24. To learn about interesting events that you might not hear about through the regular travel channels, visit the Eventbrite website or app, and input the city you'll be visiting and the dates you'll be there. While planning a trip to London UK last year, I went on Eventbrite and found out about a lecture on 19th century explorer Isabella Bird at the Royal Geographical Society. Aimed mostly at its members, the lecture was also open for the public to attend for a very low ticket price. I've also found out about local festivals and markets on Eventbrite. — Carolyn W.
25.  Find a local tour- either like FreeTours on Foot or Tours by Locals and arrive at the meeting point a little early to chat with the guide and find out where locals go. — April B.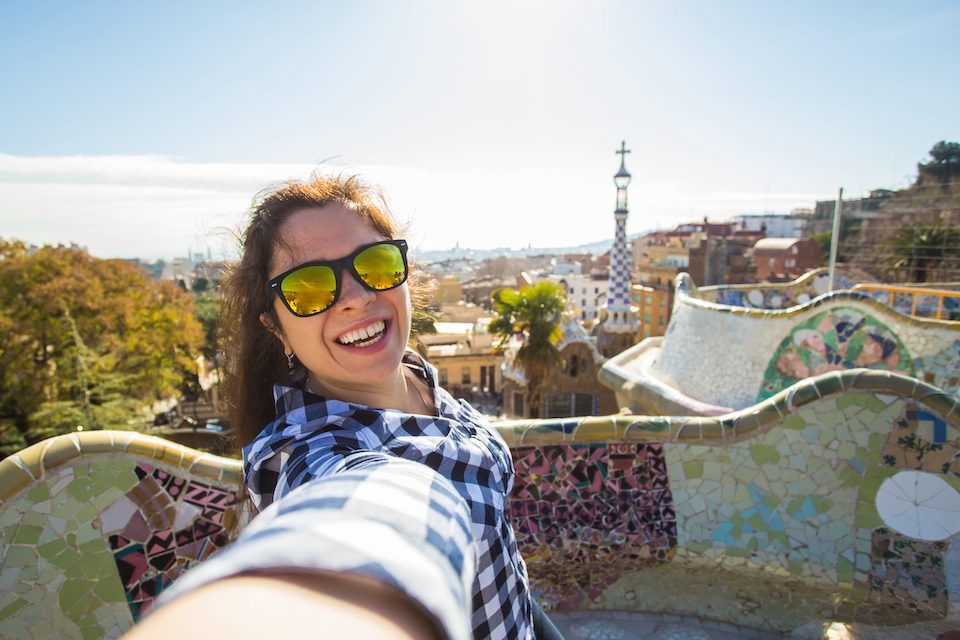 26. I hit the post office to buy stamps, see how long locals have to spend paying bills (it took me almost an hour in Rome to buy 2 stamps) – go to the store almost immediately to see what locals have on shelves and prices – best way to understand the culture is to do what locals do, shop where they shop. – Gloria B.
27. Sunblock is your best beauty product. Never go without it. — Jacqueline S.  (Note: Please make sure it's reef-safe like Badger Balm sunscreen, a women-owned business that strives to protect natural resources and incorporate climate justice into their everyday production. Their products are chemical-free and reef safe.) 
28. Your smart phone is a great companion. There are a plethora of apps to help you make the best of your time, from translation, maps, to tours, guides to various places, and transport options. Then there are your emergency contacts, entertainment, and photos. Before I go somewhere I download relevant guides and then gather any apps that might be useful and put them in a folder on the front page of my phone. That way they are readily found. When I get home I put them back into the appropriate folder ready to be found for my next trip. — Margaret B.
29. Your local Apple store offers free courses on topics like iphone photography and privacy. Most are 30 minutes and pretty fun to attend. — Carolyn R.
30.  Always ask for late checkout the moment you arrive. Get a room away from the elevator bank or ice machine. — Bonnie R.
31. If you become ill and need a doctor in France, there is an organization called SOS Doctors. They will send a Doctor to wherever you are staying. I've used them three times, and the total for each visit was around 70 euros, including prescriptions. (Food poisoning in Paris, bad back in Strasbourg, 2022) — Louise W.
32.  Having been struck down yesterday by a hideous, dizzying cold in Italy, I sure wish I had brought more cold medication from home (cheaper, directions in English, would not have had to leave my room to find.) Also, bring covid tests with you!! — Martha C.
33.  I'm an American and rented a car last year in the UK. I found the price on Budget's US website was much cheaper than on their UK site. Worth checking. — Rachel G.
34. I like to visit local grocery stores and pick food up to eat, when I don't feel like a big dining experience. I also check out craft shops or markets. If I can score some yarn to take home, I'm a winner. — Joy F.
More Travel Tips From JourneyWoman Readers
Clothing tips from a plus-size solo traveller to empower women with a fashionable travel wardrobe that combines comfort, style, and confidence.
The best travel tips from JourneyWoman readers in February 2023, covering packing tips, places to stay, how to save money and safety tips.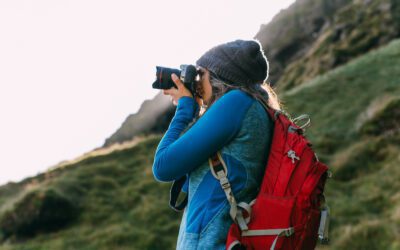 Our monthly curated list of solo travel trips submitted by JourneyWoman readers, featuring hotels, safety tips, what to pack, and more.