Last updated on November 19th, 2023
While all my girlfriends were fighting the crowds of Christmas shoppers in their downtown malls, I was gliding down the Danube River along with like-minded folks who decided to spend the lead up to Christmas differently this year. Two weeks before Santa's arrival I left all the harried holiday activity behind and flew to Budapest to board the fabulous M/S Amacello, one of the newest additions to AMA Waterways river fleet. This lovely new ship would be my floating home for the next seven nights as I revisited European history and explored perfectly charming Christmas Markets in Hungary, Austria, Germany, and Prague in the Czech Republic.
We were an amicable motley crew…
I was curious about who else would abandon tradition and set sail for cultural and educational fun when everyone else they knew was hard at work baking Christmas cookies, addressing Yuletide cards and secretly wrapping goodies to put under their Christmas trees. My cruise mates hailed from Australia, New Zealand, Israel, Britain, Canada, and the USA and we were an amicable motley crew. We were single, we were married. We ranged from well-behaved teenagers to older folks travelling with their extended families. For one week we lived together aboard our floating hotel and we were pampered silly.
As we embarked on the M/S Amacello, the nautical holiday spirit was in evidence everywhere. We found welcome plates overflowing with delicious holiday treats in each of our cabins. Sweet gingerbread houses and gaily wrapped gifts dressed tabletops throughout the ship. Every cabin door had a Christmas decoration on it, the lounge boasted two trees (which the guests help decorate) and a large inflated Santa looked out over the upper deck. It really didn't matter if we hadn't sent out holiday greeting cards before we left home. Instead, we wrote Christmas greetings on complimentary Amacello postcards which were then mailed home for us, postage paid. This crew thought of everything and we were the happy recipients of their hospitality.
Our ship was both homey and elegant…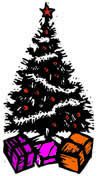 The M/S Amacello accommodates up to 150 passengers. Built-in Rotterdam it boasts the luxury of more space per passenger than any other river cruising ship in its class. The decor is elegant but, at the same time, homey; the Eastern European crew and staff polite, warm and welcoming. My roomy cabin had all the amenities of an ocean-going stateroom plus a small french balcony that allowed me to open my sliding doors to the outside any time I liked. Television and free internet connection in each room are standard onboard however internet reception was often spotty due to the many locks we traversed along the Danube. The upper deck is equipped with a jogging track and comfortable lounge chairs for relaxation in appropriate weather. In December we used it for snowball fights celebrating the first light snowfall we experienced sailing through Germany. Now that was fun.
Floating down the Danube…
The Danube is the second largest river in Europe and the itinerary of this particular Danube cruise is a distinct and interesting one. The M/S Amacello docks in Buda (Hungary), Vienna, Melk, Linz (in Austria) with an optional side tour to Salzburg. Then on to Passau, Regensburg, and Nuremberg (Germany) with an add-on in Prague, the city of one hundred spires. The scenery along the way is wonderfully diverse as you glide by village church spires, medieval castles, the neon lights of cities, forests (sprinkled with snow), rolling hills and a series of 16 locks that take you from the lower Danube River and into the higher monumental Main Danube Canal linking the North Sea all the way to the Black Sea. At the highest point of the cruise, the M/S Amacello sailed over the invisible Continental Divide. Always ready to party, my shipmates and I toasted the event with sparkling champagne.
Superb sightseeing and shopping…
Several hours of every day was spent on land discovering the wonders of each city we docked in. We never had to worry about transportation or directions. Everything was done for us. With the help of excellent guides, we learned about the Hapsburg family's impact on European history. We explored the cobble-stoned city centers visiting the legendary palaces, monuments, towers, bridges, and historical town squares. In Buda we saw the famous Fisherman's Bastion, in Regensburg, the oldest sausage kitchen in all of Germany and in Nuremberg, we recognized the balcony where Hitler stood to address his followers. Melk is known for its incredible Benedictine Abbey. We visited this extraordinary site with a guide who was educated in the Abbey and she happily shared her childhood memories with all of us. In Vienna, we drove past the famous State Opera House, in Salzburg, we saw where Mozart was born and in Prague, we walked across the stately Charles Bridge and later marveled at the famous Astrological Clock.
It was intriguing to see the unique ways in which each city and town was decorated for the holidays. In Budapest, large red and white balls were suspended from wires strung across major shopping streets while in Prague an enormous Christmas tree strung with LED lights gave the impression of silver snowflakes cascading onto its branches. In Nuremberg, two metal trees festooned with lights cast beautiful colored reflections onto the River Pegnitz. The photo opportunities were endless. But that wasn't all …
European Christmas Markets…
Once we had our bearings we were set loose in the charming Christmas Markets that for generations have been a tradition in this part of Europe. These markets are not only an inviting jumble of outdoor stalls but for at least a month before Christmas Eve, they also serve as lively centers for holiday socializing. Each showcases their unique food and drink to the locals as well as to tourists who've traveled there to be part of the festivities. A vast assortment of traditional Christmas decorations, clothing, wooden toys, wax candles, and unique handmade items are all on offer. The sheer quantity of things that glitter is seductive. The selection of things to buy is endless. At each market stop, I carefully chose one unusual Christmas ornament suitable for a child. Once home, I gave the entire collection to my little granddaughter. She absolutely loved it, especially the straw star I bought in Prague and the dainty porcelain angel I discovered in Salzburg.
Markets have distinct personalities…
Each market had an atmosphere all its own as well as a huge, uniquely decorated Christmas tree that stood in the center of all the action. By day, groups of matrons, mothers pushing baby carriages, and classes of school children came to shop and became part of the holiday revelry. In Nuremberg, there was a unique youngster's market with its own beautifully carved carousel. In Regensburg, the medieval city on the banks of the Danube, we watched St. Nicolas pull his wagon through the Taxi and Turn market handing out oranges to children who sang for him in their sweet little voices. In Vienna, we photographed groups of youngsters creating holiday gifts in supervised workshops at City Hall. Oh, the happiness and merriment in the air.
Markets became street parties…
In the evenings the markets morphed into giant but very orderly street parties. Friends of all ages met in the city square for steaming cups of gluhwein (mulled wine), hot chocolate with amaretto liquor, and other regional alcoholic specialties. My shipmates and I feasted on pretzels, warm from the oven, chocolate-covered gingerbread cookies, marzipan candies, roasted chestnuts, raclette with bread, pancakes spread with plum jam and sugar-coated almonds. In Linz, I shared sausages and sauerkraut with a family of four who hailed from Australia. In Prague, I stood in front of the main stage as amateur choirs and dancers entertained the crowds. I was awed by the huge angels outlined in lights guarding three corners of the market square. Never did I feel unsafe. Never was I hassled. I was surrounded by pure, unadulterated holiday cheer.
It was interesting to note that Europe is years ahead of North America in their bid to save the planet. Ninety-five percent of all drinks were served in regular ceramic mugs. A two-euro charge was tacked on to each drink purchased. If you brought back the mug your money was refunded; if you kept the mug as a souvenir everybody was happy and there were no paper products to dispose of. A couple from Texas collected a full set of diverse Christmas mugs as a result of the many markets we visited and the gluhwein they drank.
The food onboard M/S Amacello was fabulous…
I wondered if the chef and his industrious kitchen staff ever slept. Long hours in the kitchen might make the average person crabby. Not so for this crew. They offered service with a smile from a daily dinner and lunch menu that listed four courses (with three choices per course) for each meal. The selections ranged from Roast Leg of Lamb in Herb Crust to Medallions of Angus Beef to Marinated King Prawns with Tomato-Olive Salsa, Broccoli, and Garlic Mashed Potatoes. Add to that: delicious regional specialties like Hungarian Goulash, Austrian Weiner Schnitzel and Bavarian sausages to educate our palates. Desserts were divine; we chose from tempting Viennese Sacher Torte, Crepes Suzette or Apple Crumble with ice cream. Wines of the region and excellent conversation flowed freely. On the remote chance that anybody could possibly be hungry, there were always lovely treats available in the lounge. We were offered 6:00 AM pastries and coffee, late afternoon cappuccinos and cakes, plus 10:30 PM late-night snacks. It was very hard to resist. Most of the time we didn't.
Evenings onboard were a real treat…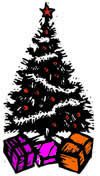 After rushing around all day evenings were low key and pure relaxation. There was no pressure to participate in anything. The hours were yours to use as you needed and wanted to. The helpful cruise director was always available to answer questions and to take care of any concerns the passengers had. Newfound friends gathered in the lounge to chat, read, listen to music, play bridge, review their photographs or enjoy the talents of singers and dancers that came on board to entertain. We were especially impressed with the fabulous Spitweg Quartet, four young men who sang acapella for us. Their evocative rendition of Silent Night was so lovely and tugged gently at our heartstrings. From time to time I thought about last-minute shoppers shlepping shopping bags through malls back home. This year happily I wasn't one of them. Nirvana.
Some of my favorite cruise recollections…
–The fabulous hot chocolate at the Schonbrunn Palace Market in Vienna.
Sister G. who graciously allowed me to photograph her in Regensburg's Palace Market.
The elegant Austrian church where Julie Andrews was married in 'Sound of Music'.
The mouthwatering breakfast waffles served aboard the M/S Amacello.
The spectacular library in Melk's Benedictine Abbey.
A cup of steaming mulled wine in Pest's Market Square.
CeeCee, the passenger who 'dressed' for dinner every night. Gorgeous!
Finding helpful friends from Texas when I was hopelessly lost in Vienna.
Looking down on Prague's Christmas Market from the Prince Hotel's Terrace.
Eva, my M/S Amacello smiling fairy godmother who kept my cabin spotless. Bless her.
The Linz Market by night and the vendor who offered samples of sugared almonds.
The horse-drawn Christmas buggies in Salzburg. Magical.
Nuremberg's world famous spiced Christmas cookies (Elisen-Lebkuchen).
The swans that swam beside the ship when we were docked in Vienna
Beef Goulash and bread dumplings at Cafe Slavia (Smetanovo nábreží 2) in Prague.
The apricot schnapps I tasted in the charming town of Melk.
Watching the snow fall silently on the Germany landscape as we sailed the Danube.
What should I wear?
Leave the fancy gowns and glitz at home. Part of the joy of a river cruise is its wonderful informality. There was only one evening when we dressed up a bit, otherwise, we all opted for comfortable sweaters, sweatshirts, jeans or slacks. Going on a Christmas Market River Cruise means to travel in December. Northern Europe is cold and damp at that time of the year. So what? It's supposed to be cold at Christmas time. It just means you'll be drinking lots of hot chocolate and delicious mulled wine. Just make sure to pack appropriately and understand you'll be exploring markets and sightseeing for long stretches of time. For me, that meant wearing a warm coat, hat, gloves, scarf, socks, and long johns. I also made sure I had boots that had thick soles so I was never cold.
Bonus: If you're lucky you'll get to see Europe under a sprinkling of snow and in a very different way than if you'd travelled by train or car during the summer.