Last updated on July 13th, 2023
Insider information on Montreal shopping
By Sandra Phillips, Contributor, Travel Smart Planet
Montreal, Quebec is a wonderful city to visit, especially for American JourneyWomen looking to do a bit of shopping in Montreal, whose dollars go a very, very long way in Canada. And, any gal travelling to this French-speaking city will be very pleased to know about its secret shopping area. You see, Montreal has the heart of the Canadian garment industry tucked away a bit north of its downtown core. True it's not on the regular tourist path and it may look far on a map, but this area is quite accessible by a bus ride straight up St. Laurent Blvd. or a metro/bus combo. You can call the public transit bilingual hotline for exact directions. (514. 288.6286)
The area is known simply as Chabanel, which also happens to be the name of the main street of the area. The buildings on this block run from eight to sixteen stories and are chock full of manufacturers, importers, agents, buyers and deals.
The district is very much open to the public on Saturday mornings from around 9 a.m. to 1 p.m., though there are a few floors in a few buildings that are open during the week. In the 99 Chabanel building it's the fourth floor, the 111 Chabanel building it's the seventh floor and in the 333 Chabanel building it's the third floor.
In terms of price and style, a loose rule of thumb is that the higher the address number of the building, the more expensive the garment and the more of a fashion statement it makes. The 555 Chabanel building on the far end of the street near Meilleur Street would house the importers from France, and also sports a beautiful mall-like mezzanine concourse for those of you who do not enjoy perusing warehouses and racks.
Discount shopping tips to guide you…clothes galore
Bring cash and shop carefully. Remember that there are no returns.
Dress for ease of try-ons. The dressing room may be… a bathroom, behind a curtain, communal or in an office.
Look for the flyers handed out by the teenagers in the lobbies or posted on the doors and walls. These give you an indication of some of the businesses that are open that day. Don't be shy about asking if any others are open, often one spot will recommend another, or people in elevators will offer suggestions.
Take the elevator to the top floor and work your way down by the staircases, since the elevators can get mighty busy midmorning.
Prices may not be posted or may be indicated by handwritten signs. Be prepared to bargain, especially if you are buying more than one item in a place. If you are not comfortable doing this, don't worry. The prices are good enough or all these people would not be going out of their way to shop up here.
Check out the entire showroom before zooming in on one rack, as often parts of a suit may be separated. Make sure tops and bottoms are of the same dye lot.
Go by eye where size is concerned. Sizes may be inconsistently marked, especially if it is a sample (sometimes cut a bit larger) or a second. Try it on to be sure.
Don't be put off by a ripped seam, since the repair is often much less than the money you are saving. Do, however, check carefully for snaps that snap, cuffs that are the right side around, centred collars, working zippers, holes in knits, an even wale in corduroys, etc. With a practised eye, you should be able to run over a garment in twenty seconds.
Be prepared to buy immediately if something strikes you. Successful shopping is partly luck. Pounce on a find before someone else does. The item probably will not be there if you go back for it.
Make note that nothing much is open in January and July.
It may seem like everyone knows where they're going except you, but it's just that they've been up there before and know the lay of the land. Relax, ask questions, and have fun in this secret shopping club.
Her thoughts on secrets…
After a time having a secret and nobody knowing you have a secret is no fun. And although you don't want others to know what the secret is, you want them to to at least know you have one.
(Source: From the Mixed-up Files of Mrs. Basil E. Frankweiler, 1967, The New Beacon Book of Quotations)
More Shopping Tips From Around the World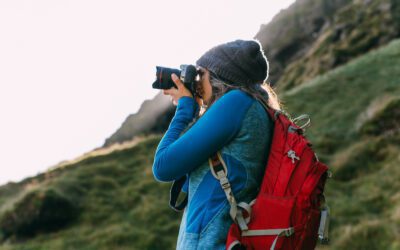 Our monthly curated list of solo travel trips submitted by JourneyWoman readers, featuring hotels, safety tips, what to pack, and more.
Bangkok local Donna Campbell shares her best shopping tips for Chatuchak Market, the world's largest market.
Textiles expert Isabelle Fish shares some of her favorite destinations from her travels in Canada, India, Italy and France.