Last updated on November 19th, 2023
Near Oaxaca, Puerto Escondido offers women a place to connect with nature 
by Carolyn Ray
Located about 180 miles from Oaxaca, Puerto Escondido is on the Mexican Pipeline and considered one of the top (and most treacherous) surfing destinations in the world.  However, when I first heard of its eight beaches, turtle release program and laid-back vibe, I felt the urge to spend time there and re-connect with the ocean – and myself. 
What I learned in my two weeks in Puerto Escondido is that the vibe is bohemian, with little family-run outdoor restaurants perched on the edge of the street featuring fish and shrimp caught that day and guacamole and tostadas served with every meal. You can buy farm-fresh eggs, avocados and beer at a Mexican variety shop run by two sisters who make you wait outside when it's too crowded.  Or you can stop and chat with a farmer who will cut open a coconut for you with his machete with opera music blasting while he serenades you.  Everyone, surfer, local or tourist, wears a mask, and shops and restaurant asks you to sanitize your hands and submit to a temperature check. There's no bus here, but it's an easy walk from one beach to the next, as you flip-flop along dusty streets. 
To fully experience Puerto Escondido, I stayed in three different villages. The days started and ended with sunshine and being on the ocean filled my heart in ways I desperately needed.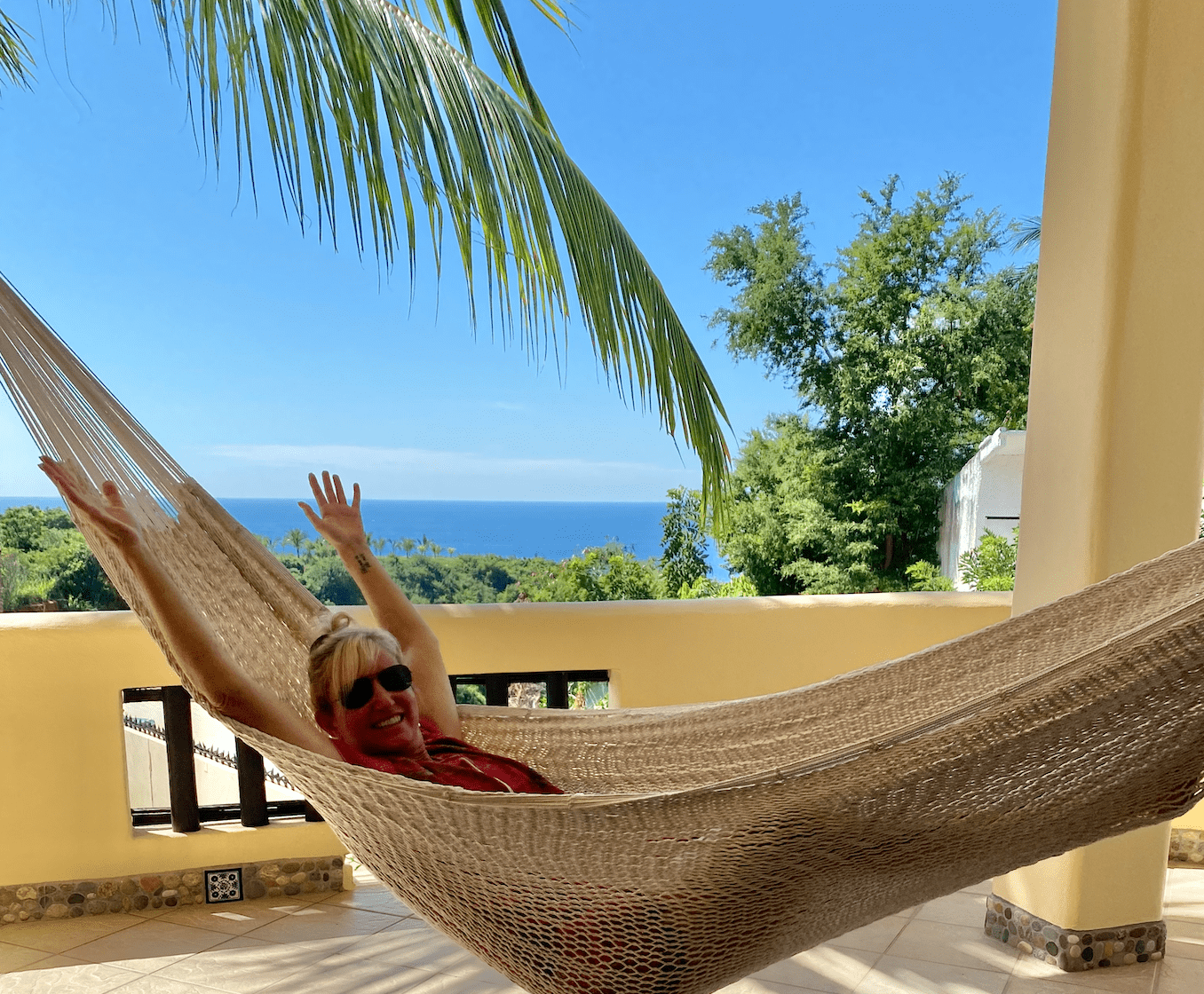 What is it about a hammock?
Where to Stay

in Puerto Escondido
Puerto Escondido is a bit off the beaten track, and it's fairly bohemian. No luxury hotels here. You can fly direct from Mexico City on Aeromexico for about $200, or take a bus/car from Oaxaca through the mountains (about 8-10 hours, I'm told). 
I stayed at three different homestays, two of which I would recommend. You can buy vegetables at local stands and there is a Chedraui (Costco) in town for all other foods and essentials. Make sure you bring your own reusable bag. 
 This apartment has a stunning view of Playa Zicatela and a large outdoor patio, which is where I spent my days. Inside, there is an open-concept living room and kitchen, with a good workspace and decent wifi. I stayed on the third floor and would recommend this apartment, noting that the building is an area slightly outside the core. Eat in Zicatela on the beach (about a 15-minute walk) or bring food from town  and cook it in your kitchen. The specialty here is seafood – shrimp, fish and octopus. (Cost $130 USD a night) 
Nearby restaurants: 
There are many restaurants along the beach, and it's flip-flop casual.  I enjoyed Agua Sala and wished I had had a chance to try La Olita for its tacos. 
This three-story building has six two-bedroom apartments, a pool, a hammock (love!) and faces the ocean. It is on a corner, but there's not too much traffic, and there is no elevator. I had unit 3, on the second floor, had great fibre-optic Wifi for working and a view that made me happy every day. Get a room on the top floor if you can, preferably units 4 or 6. Contact is Katrine, who owns the building with her husband. Eat in nearby Riconada (about a 5-minute walk) or bring food from town and cook it in your kitchen. (Cost: $90 USD a night)
Nearby restaurants:
The Riconada has some fantastic restaurants, much to my happy surprise. My favourites were Almoraduz Cocin de Autor twice (you need a reservation) and Omara, which is run by the friendly and talented Andrea Torre at the far end of the street. Also try takeout pizza from La Spezia.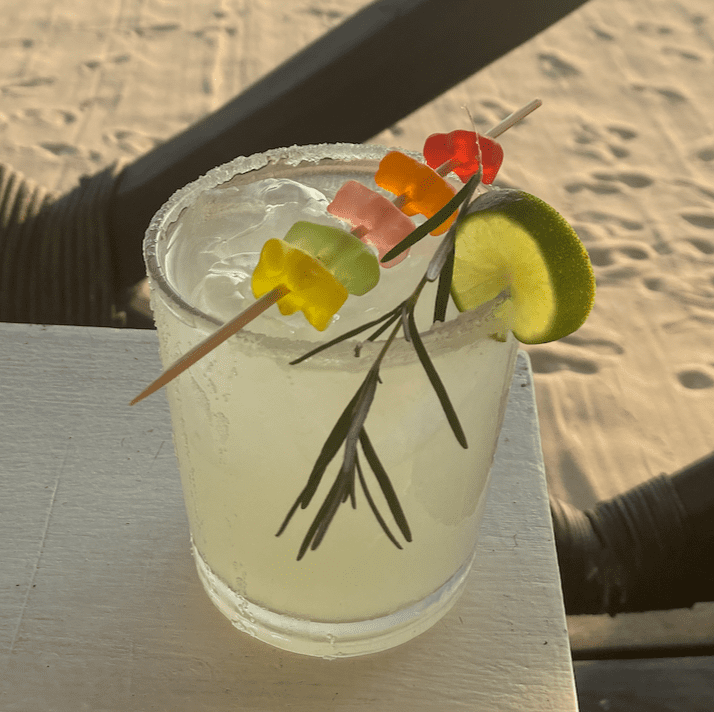 Why not enjoy a margarita at Pez Gallo at sunset!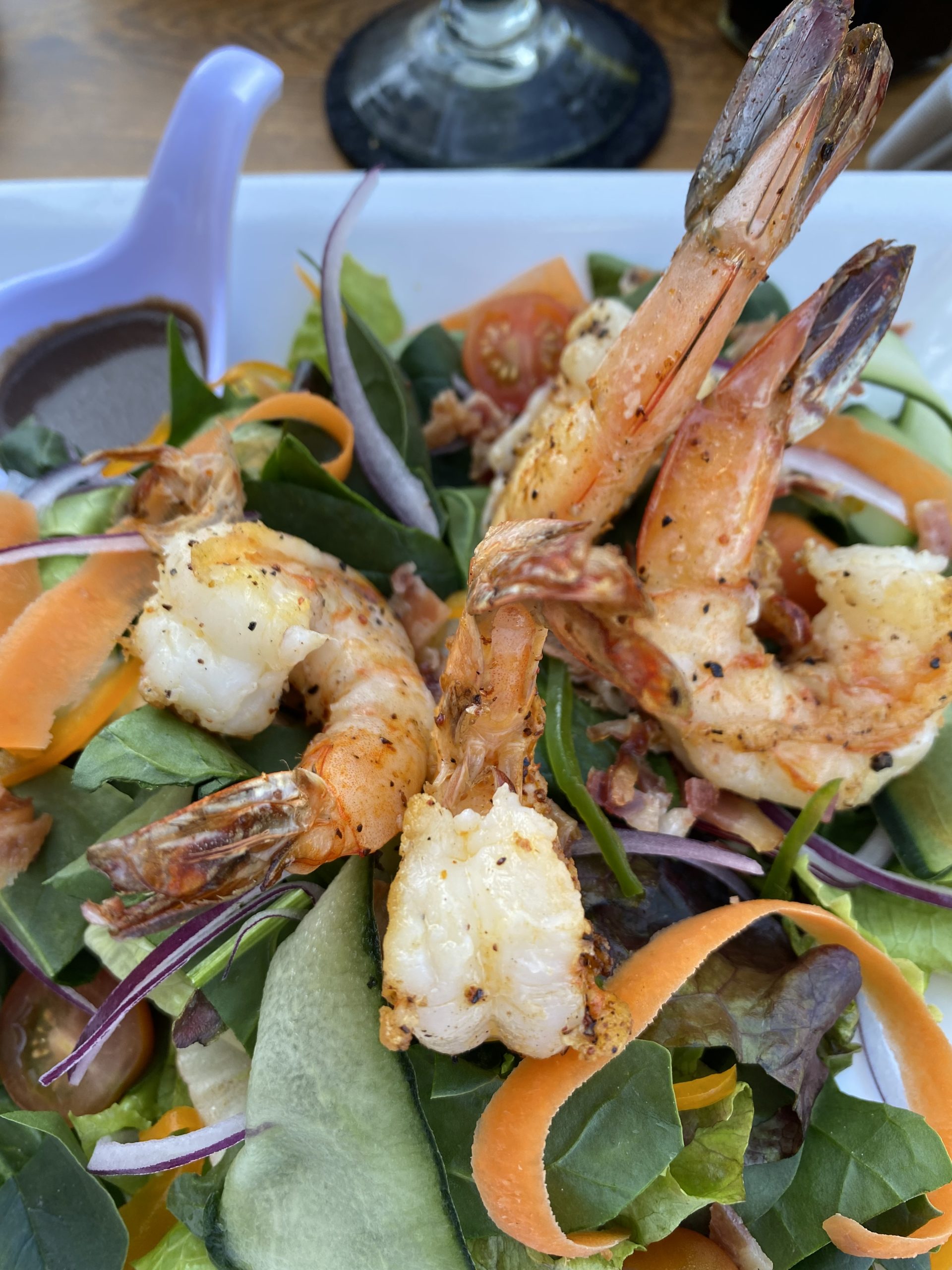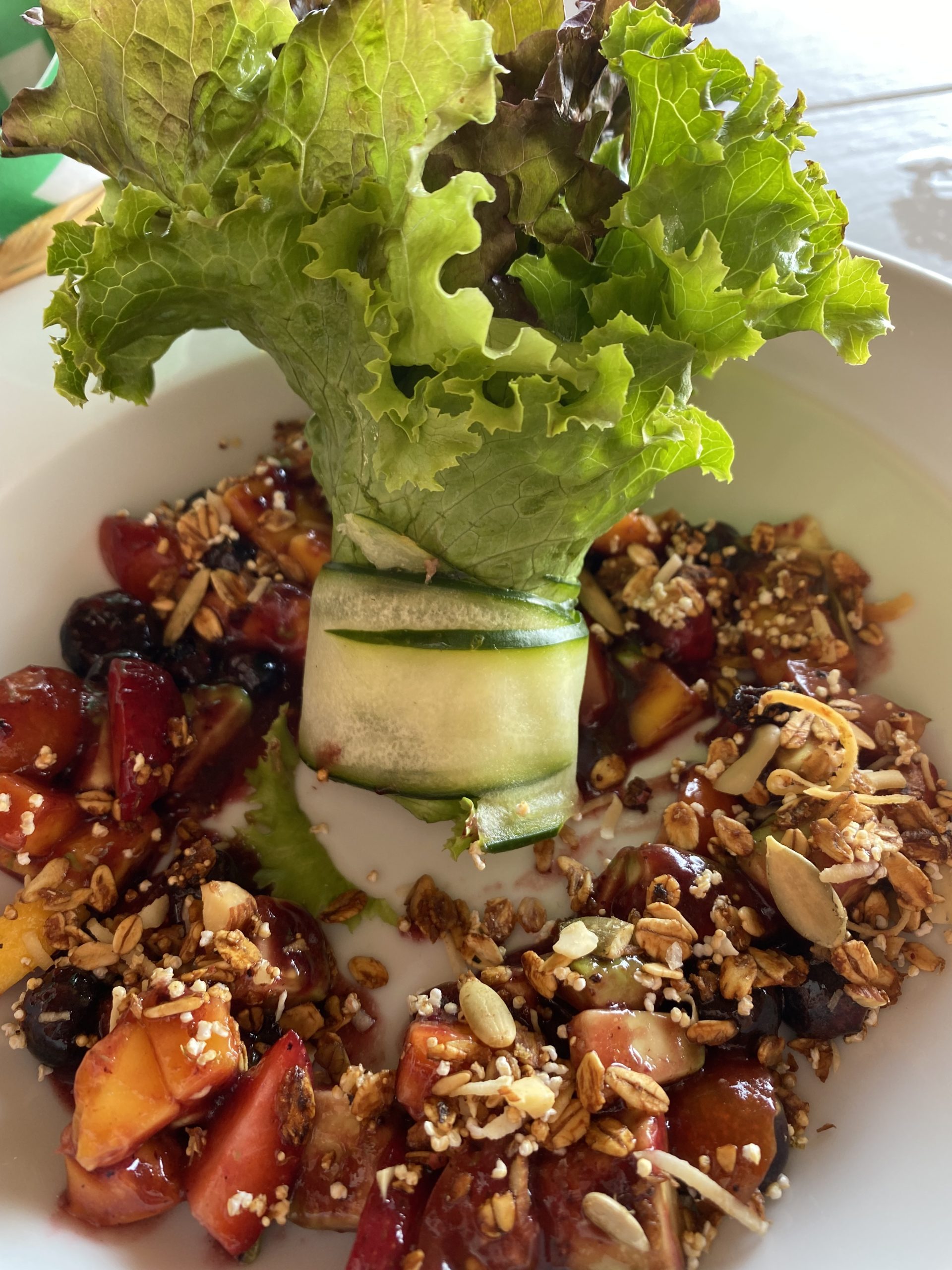 Find the Perfect Longstay!
From my three months in Mexico, I've created a list of over 50 questions you can ask when renting a long stay.
Puerto Escondido has eight beaches for adventurous women

 
With eight beaches to choose from, Puerto Escondido has an experience for every adventurous woman. While I didn't get to them, the Laguna de Manialtepec (Manialtepec Lagoon) and the Lagunas de Chacahua (Chacahua Lagoons) also offer tours of their bioluminescent bays, although I was concerned to hear you could swim in them (not recommended as this damages the environment).
Here's my take on the four beaches I visited: 
Playa Zicatela: In the heart of Puerto Escondido, this is the main beach used by surfers. I enjoyed watching surfers in the morning but I didn't go in. Too treacherous for me, but a wide, beautiful beach with lots of restaurants. I loved watching the fisherman roll their boats up on the shore near Playa Principal.  They use an interesting technique, where they drive their boats at full speed toward shore and roll them up on logs. Entertaining!

Playa Carrizalillo is a stunning, Mediterranean-style beach. It's a small circular shape and gets very crowded but the water but the shoreline is sublime. Here, you can watch beginning surfers prepare for larger waves. Come early in the morning for a quite swim or at night to watch the sunset. The stairs are steep on the way down so take your time.
Playa Coral: A lovely, shallow beach that sits at the bottom of two hotels. If you are trying to get to this beach, do NOT pay to walk to Playa Coral through the Club de Playa Coco (which asked for 1000 pesos to walk through) or the Hotel Villa Mexicana, which wanted to charge for a hamburger and a beer and a pass to walk through. The man at the front desk even said it would take an hour to walk to Playa Bacocho (not true, about 20 minutes at most).  Instead, keep walking along the road, past the Best Western Real and take a left down the road. When you get to the bottom, turn right and walk through Club de Playa Villa Sol, and enjoy breakfast and lunch at Pez Gallo, which is on the property. Perfect spot for a margarita at sunset.
Playa Bacocho: My favourite beach for its wildness. It is a broad beach, with waves that crash close to the shore and dramatic shorelines. Go in the morning to swim, an umbrella and then enjoy the remoteness of the beach. You won't even know the airport is almost directly behind it unless you notice the planes flying overhead.
Playa Bacoco (There is also a turtle release program here)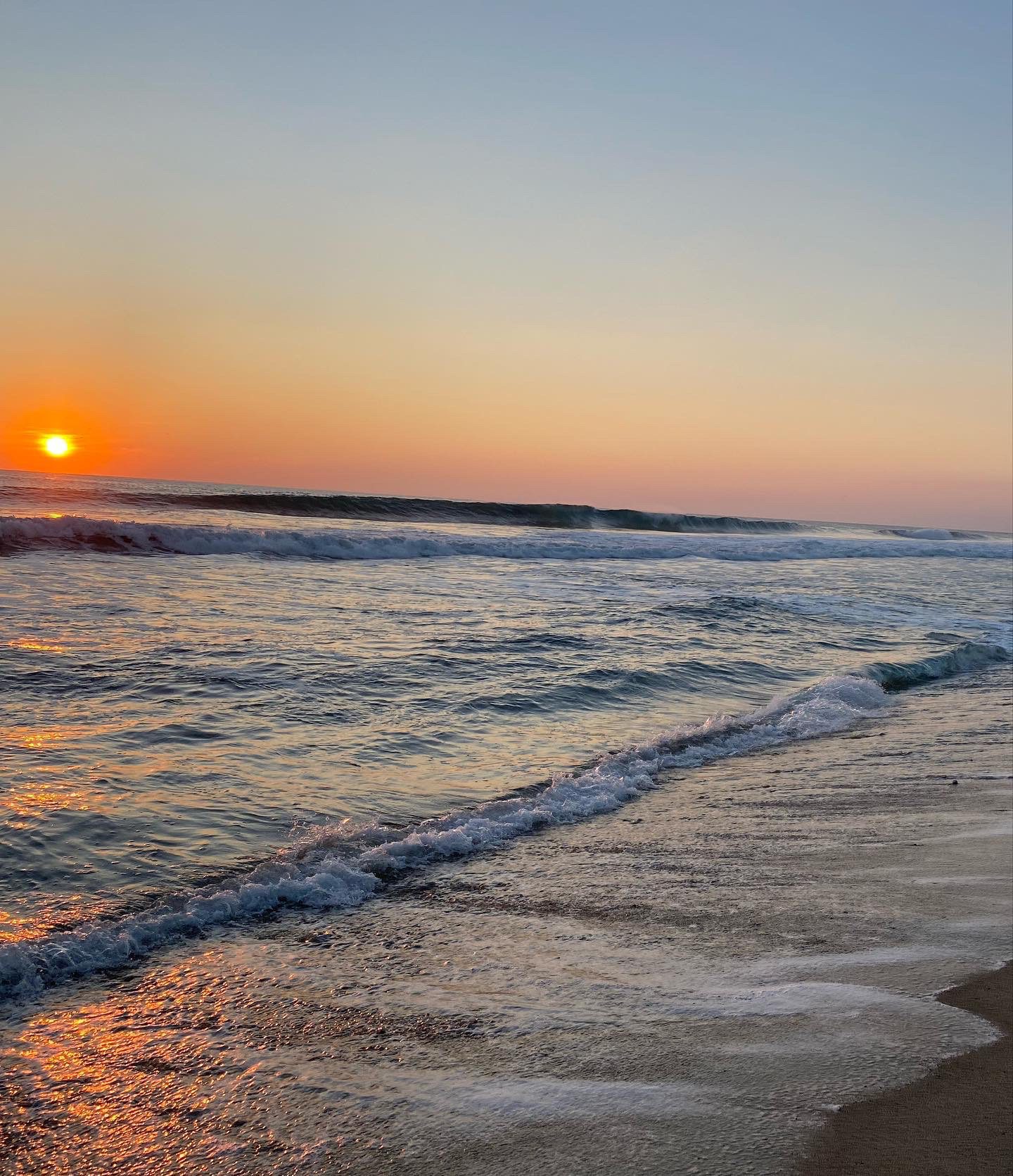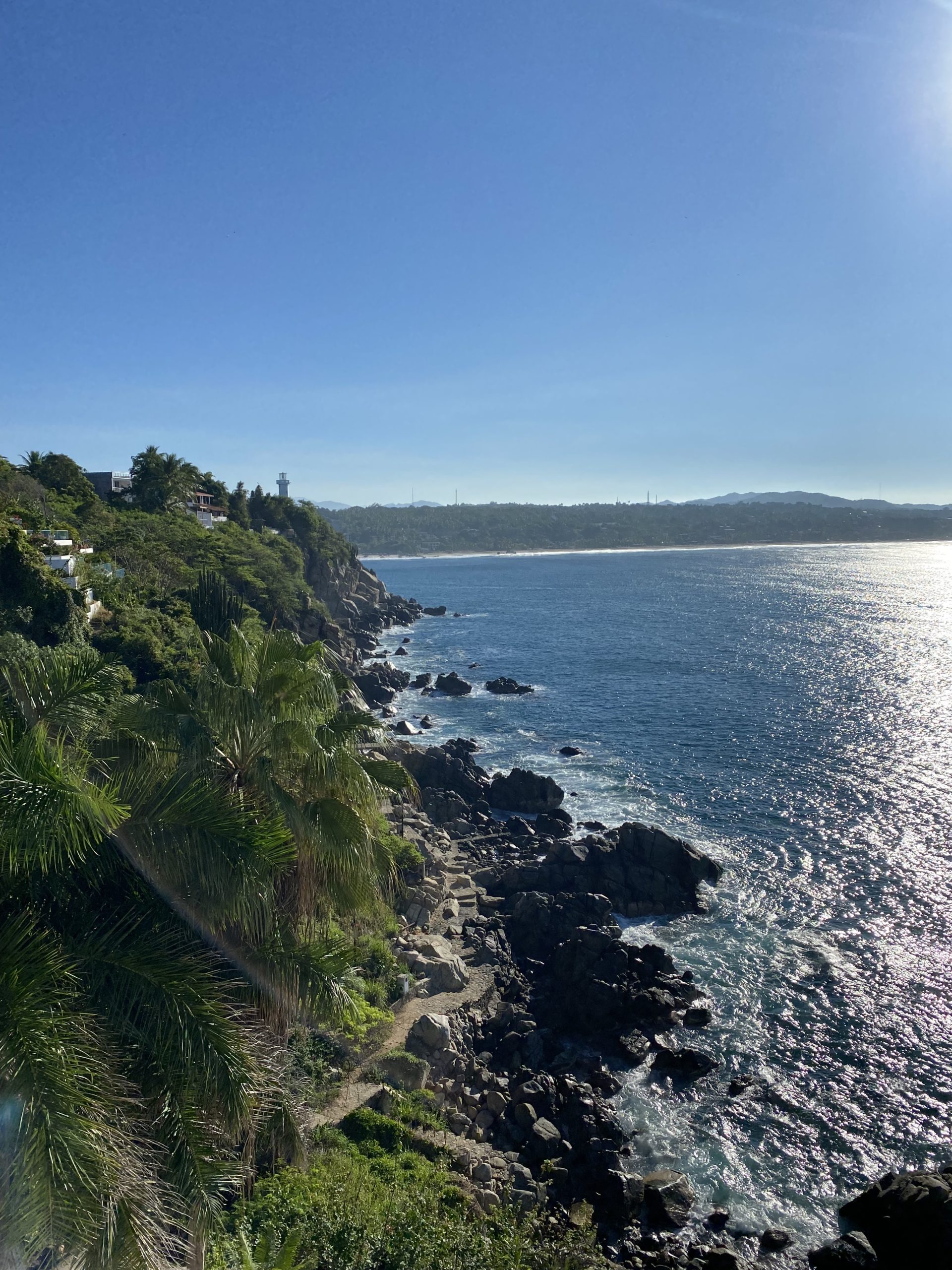 The view from my condo was magical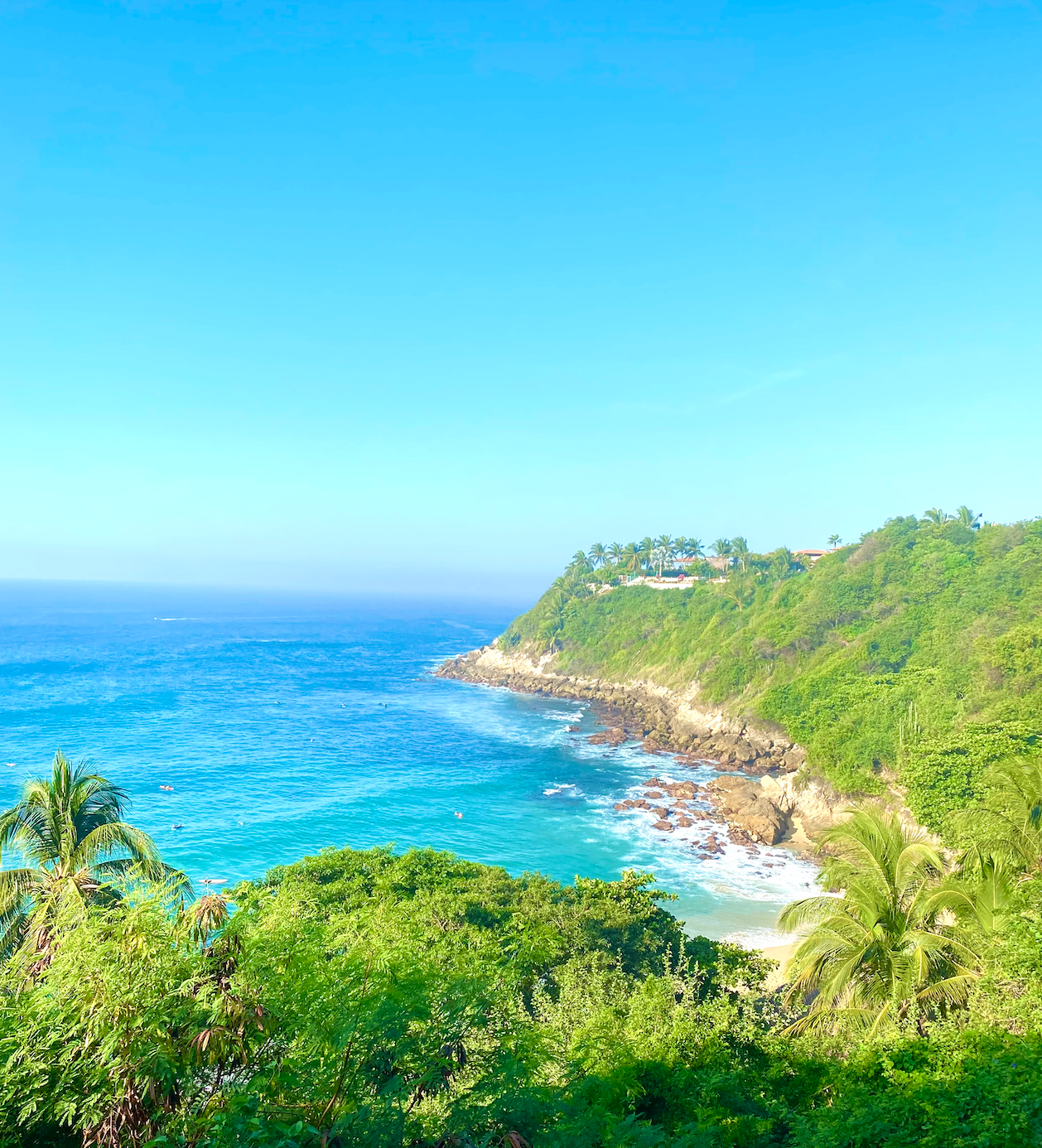 Releasing Turtles: Go Girls, Go! 
One of the most heartwarming parts of my time there was releasing baby turtles into the ocean. I've always loved turtles – my last opportunity to see them was at the Turtle Hospital in Key West, Florida, so I was long overdue!
Mexico is a major nesting area for turtles. And while Puerto Escondido may be best known as a surfing destination, it's a relatively unspoiled area with wild, natural beaches and several places to release turtles, almost every night of the year.
Playa de Escobilla Sanctuary is about 30 km from Puerto Escondido, where thousands of female Olive Ridleys arrive from July to January to lay their eggs in a synchronized mass-nesting called an arribada (arrival).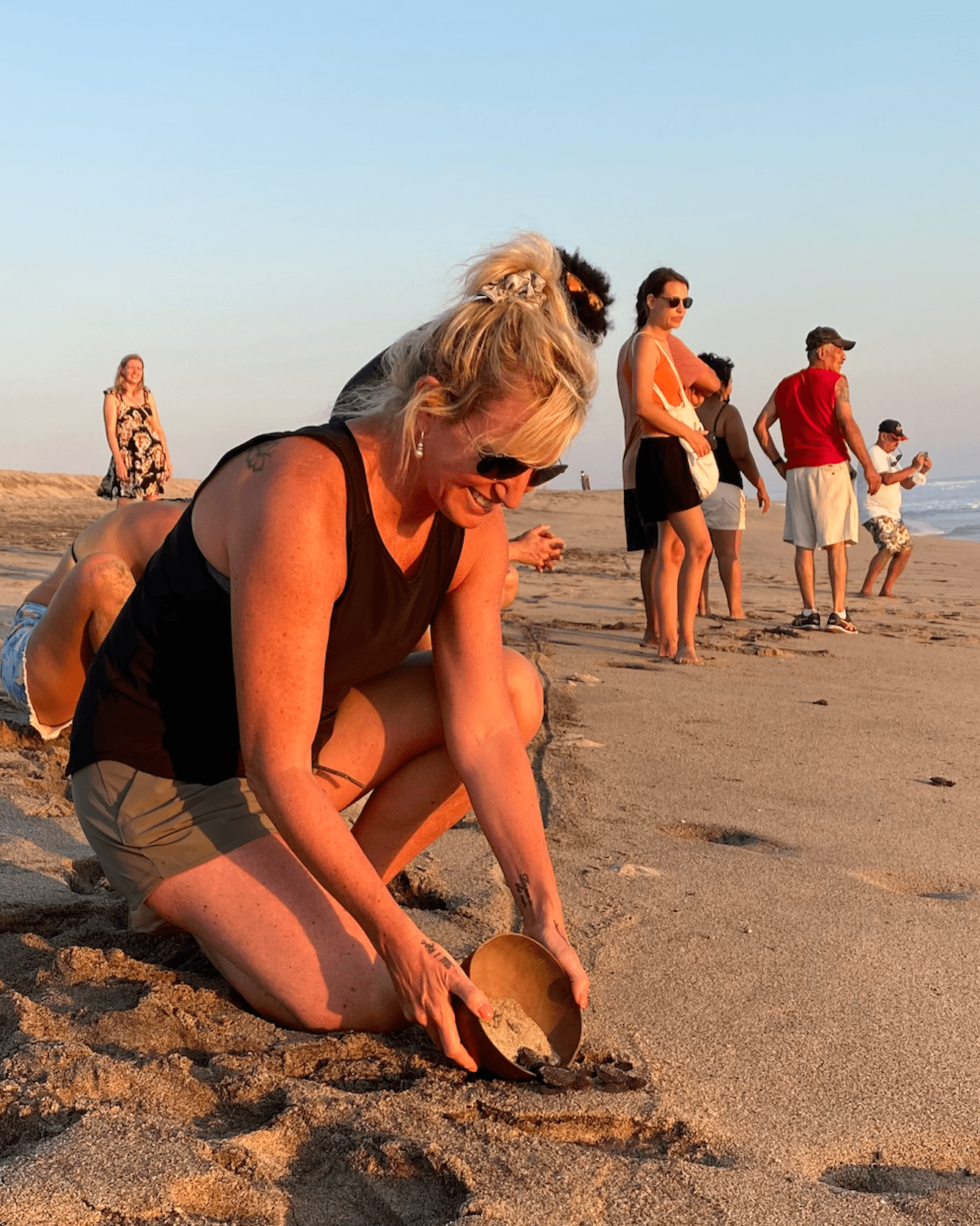 Releasing three baby turtles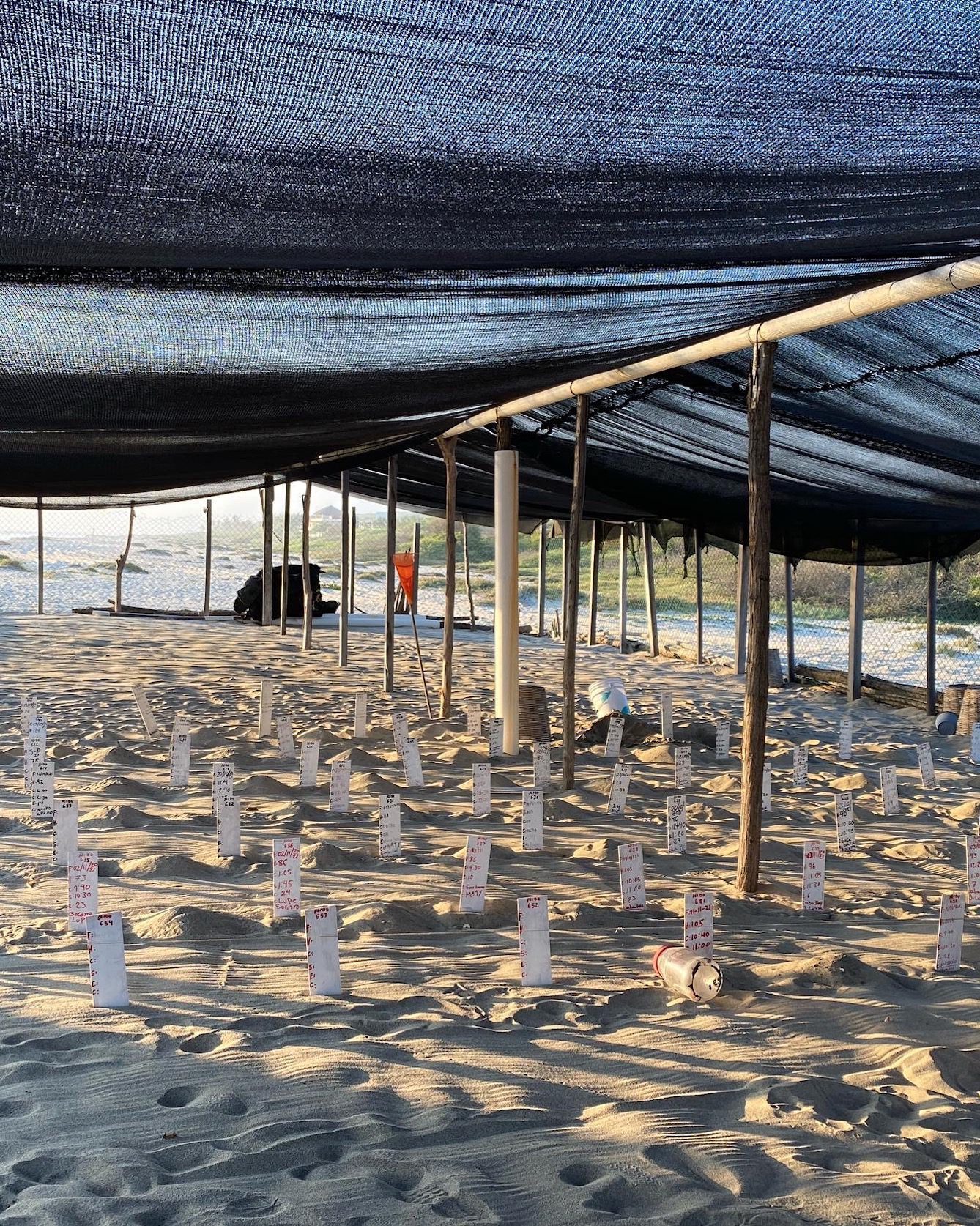 According to recent studies, turtles return to the same area because it emits its own magnetic signature, which the animals remember. Our guide, Luis, hypothesizes that there are metals like titanium and magnesium under the sand that emit a low-frequency signal that calls the turtles back to the same place.  
These endangered baby Olive Ridley turtles hatched about 20 minutes ago and of 100 that were released, only 2 will survive. Olive Ridley are among the smallest of all sea turtles, and are extremely vulnerable to attack, particularly from the birds that were dive-bombing the waves as these little guys (or girls) valiantly swam out into the ocean, their little flippers ready for action!  
Before the Mexican government instituted a ban on their slaughter, Olive Ridley turtles were harvested nearly to extinction for their turtle meat and eggs, not to mention bycatching in fishing gear. Now they are protected by law and organizations like Campamento Tortuguero, who we did this 'liberation' with, patrols and protects sea turtles along the Mexican coast.  
Females nest every year, one to three times a season. The sex of hatchlings is determined by the temperature of the sand. For all sea turtles, climate change is resulting in higher sand temperatures, which can be lethal to eggs or alter the ratio of male and female hatchlings produced. To keep the eggs cool, they are moved and covered. Each nest is monitored and the baby turtles are liberated as soon as possible after they hatch usually in the late afternoon or evening.

Here's Even More Mexico to Discover
Can a woman in a wheelchair go on an adventurous hot air balloon ride? Definitely, if you are open to a thrilling journey in the sky.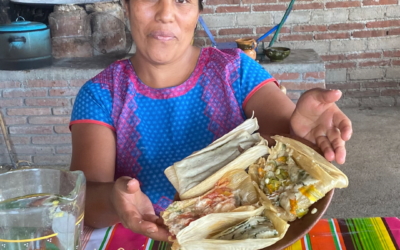 Enjoy all the fresh cuisine you can in Oaxaca, Mexico — from street food to upscale rooftop restaurants, you'll love every bite.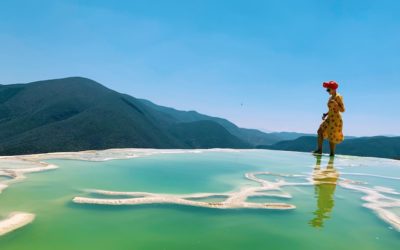 From Hierve el Agua to Monte Alban, Oaxaca, Mexico offers women magical experiences, a wide range of accommodations for all budgets.